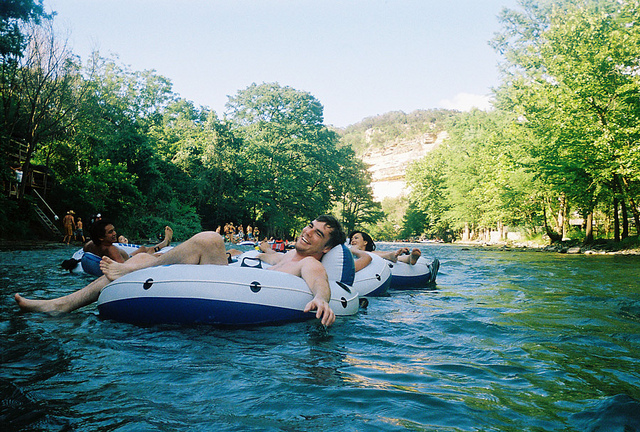 Each summer, families and friends grab their sunscreen, snacks, and beer and head to a nearby river for a day of floating on an inner tube. For those who aren't acquainted with this tradition, it's called river floating or tubing -- and it's awesome. While it might not sound as glamorous as spending a day on some faraway, remote beach, it's an affordable and popular way to experience nature. Who knows -- you might even make friends with other groups of tubers. So, if a laid-back day of soaking in the sun while drifting along a river sounds like your idea of fun, follow this list of top tubing destinations across the country.
1. Guadalupe River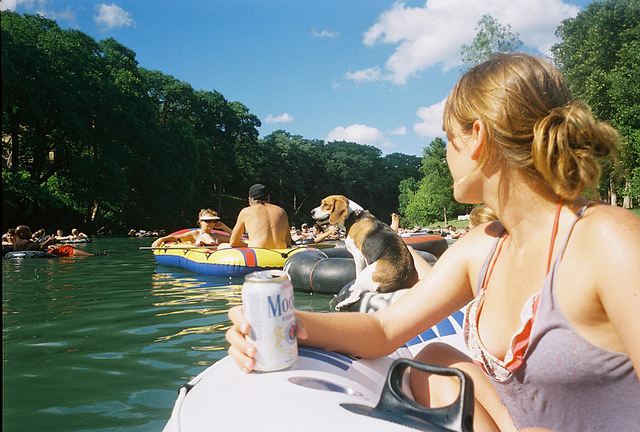 For a classic tubing experience — packed with plenty of partying, alcohol, and lovely scenery — head to the Guadalupe River in southern Texas near Austin. Floats can last from a half-hour to six and most tubers haul ice chests full of snacks and drinks along for the ride. The Horseshoe Loop is the most popular choice for those looking for a fun, party vibe. But with somewhat intense rapids and limestone cliffs, it's a good option for tubers who want a bit of adventure, too. Whatever floats your boat (er, tube).
2. Chattahoochee River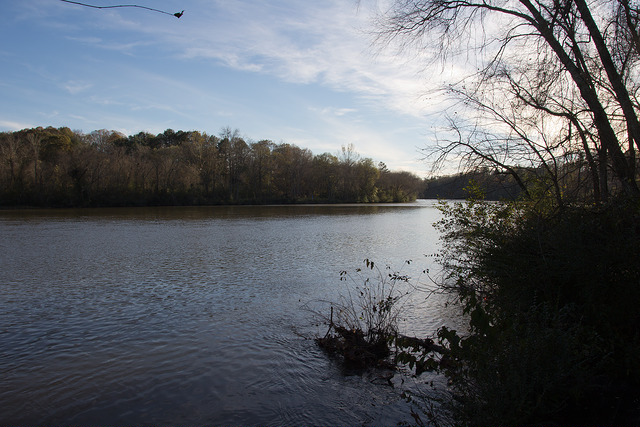 Referred to as the "Hooch" by Georgia locals, this prime floating destination offers a variety of kick-off points along the river. Don't forget to pack booze, but leave the glass at home — it's strictly forbidden on the river. Those launching close to the Morgan Falls Dam are required to wear life vests, as water is released on a regular basis, which also makes for a fun, swift ride.
3. St. Clair River
There's plenty of reasons to visit Michigan — and floating on the St. Clair River for the annual Float Down ranks high on that list. Thousands of people hop on tubes and rafts each summer to drift down the water from Lighthouse Beach in Port Huron to Chrysler Beach in Marysville — about a six-hour trip. With upwards to 5,000 tubers, this is the all-out summer event you don't want to miss.
4. San Marcos River
https://www.instagram.com/p/BFZErhWp__8
For something a little more family-friendly, check out the San Marcos River in Texas. Less party, more easy-going, there are several spots from which to hop on the river. The part that runs through downtown San Marcos is about an hour-long trip and rather relaxed, while other stretches can last three hours and typically attracts college partiers. Something to keep in mind: the river is spring fed, which means it can be chilly for some, even in the summer.
5. Green River
Tubing down Green River, which is made of chill mountain water, is a good way to cool off during the steamy North Carolina summers. Located near Asheville, it comes with a few intimidating rapids and might not be suitable for little ones. Older kids and adults can go nuts — there's even a few rope swings along the route. Just pull over to the side for a short bout of fun. The only drawback? Alcohol is a no-go.
6. Truckee River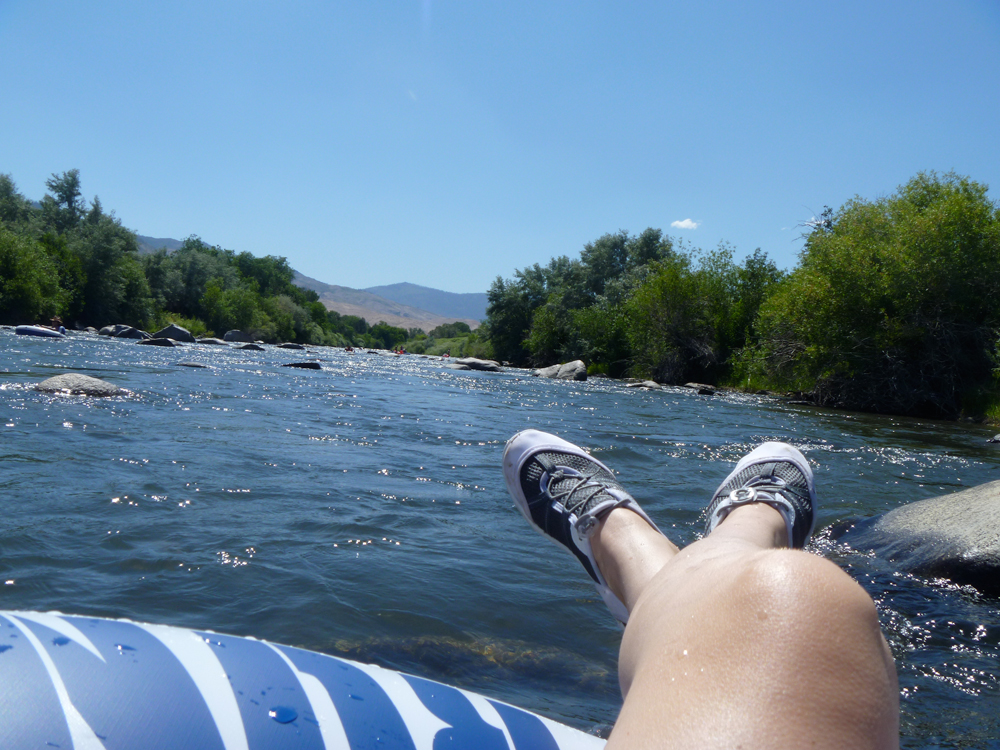 Truckee River is a hot spot for those near Reno, Nevada, especially when summer temperatures soar above 90 degrees. Most parts of the river are calm, but there are a few rapids that make cameo appearances. And since the river runs from the mountains, brace yourself for a slight chill when jumping in, though it won't take long to get acclimated. Bonus: History fanatics might appreciate the fact that part of the water runs by Reno's Nixon Mansion.
7. Willamette River
Tubing down the Willamette River in Oregon is both peaceful and kid-friendly. Like St. Clair River's Float Down, this one hosts an annual event in Portland known as The Big Float 6. Though it costs a small fee, the organizers, who expect over 2,500 tubers, provide live music and proceeds benefit the , a charity that hopes to encourage love for the city's river.
Related Stories:
All products are independently selected by our writers and editors. If you buy something through our links, Oyster may earn an affiliate commission.