Camping used to be just camping, and the activity in its truest form -- with pitched tents, mac 'n cheese over open flame every night, and lights out when the sun goes down -- still exists. But now there's a vast variety of alternative options as well, many of which appeal to those who would never consider camping old-school style. "Glamping" is for those who'd like to think they're rugged when they in fact can't part with the finer things in life -- not that we blame them! And then there are camping hotels that offer a range of accommodations, from permanent tents with wooden floors to summer-camp-esque cabins. Today we're bringing you a little bit of everything with camping resorts that are largely new to Oyster.com. Whether you want to unzip your tent every morning to a day filled with yoga, or you'd rather head to quiet camp grounds on a small island, here are seven resorts where you'll want to pitch a tent...or yurt...or teepee...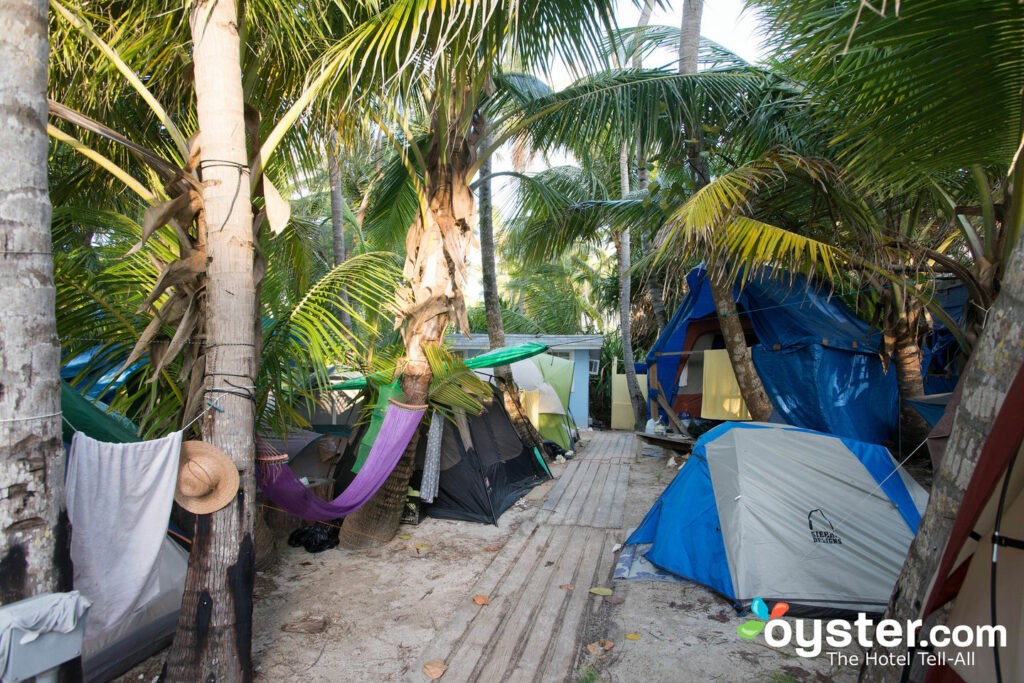 This is a serious ashram by an established group (there are nine Sivananda Yoga Ashrams throughout the world) and the 5:30 a.m. wake-up bell proves it. Guests focus on postures, breathing, positive thinking, and meditation, and have some free time to take advantage of the beautiful beach setting. Sivananda Ashram is a five-and-a-half acre, mid-range oasis offering a range of accommodations from tents to Beachfront Suites (most rooms have shared bathrooms, though). For a reduced price, guests can bring their own tents and pitch in a range of spaces, in which case they are expected to bring their own gear, bedding, and towels. Or they can stay in a Tent Hut –- a 10-by-10 foot furnished and powered tent with either a single or double bed, nightstand, small closet, and lamp. Both options use the shared bathrooms and showers.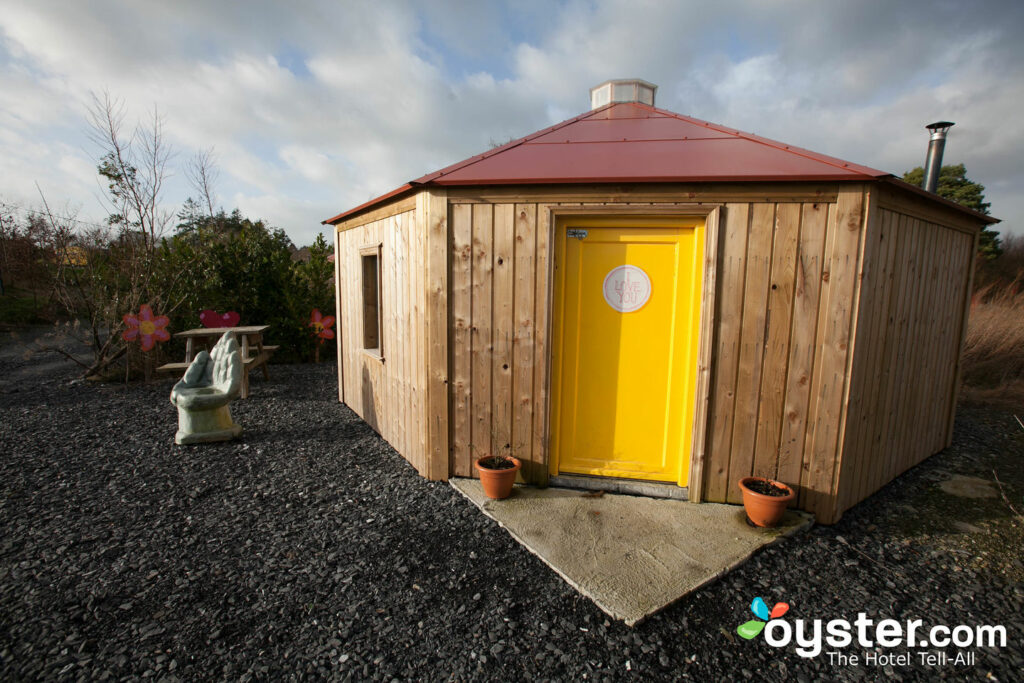 A mid-range property in the Irish countryside, Boutique Camping offers a variety of accommodations, from caravans to huts, from multi-bedroom cottages to a variety of yurts. The cutest may be the Bridal Yurt, complete with a garden space, wood-burning stove, and sign on the door reading "I love you." All amenities — including a dining area, kitchen, and chapel — are housed in a large resorted barn.
You Might Also Like: Gorgeous Hotels Amid Ireland's Hills and Dales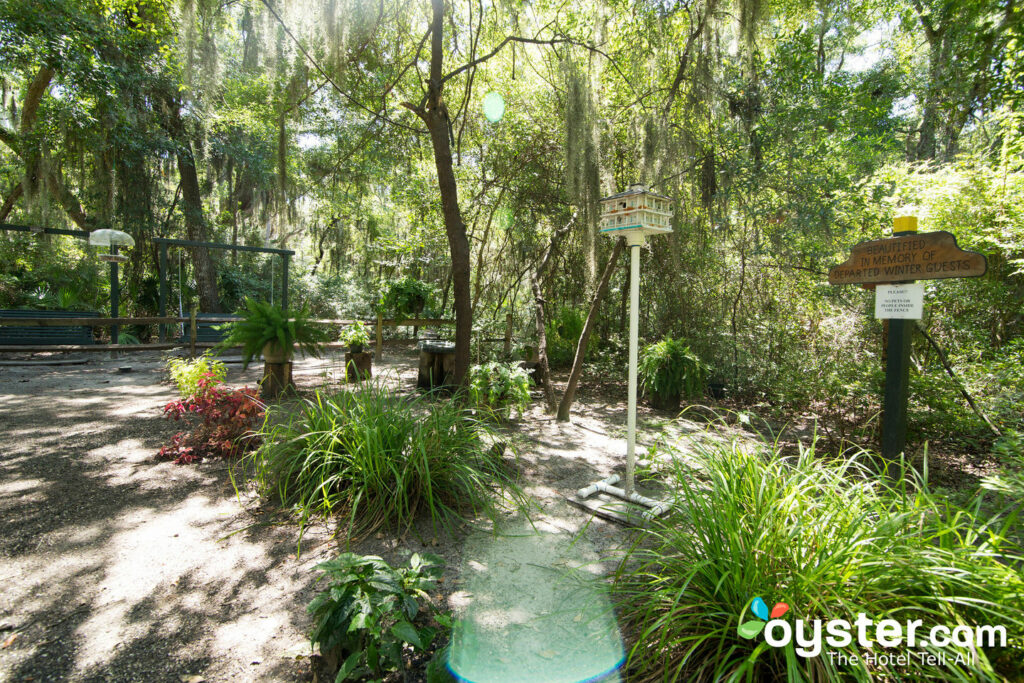 The 18 wooded acres of Jekyll Island Campground are divided into 206 campsites, as well as main areas that may remind some of summers spent at sleep-away camp; this no-frills but pleasant campground will let you enjoy the outdoors naturally while still providing enough amenities to keep you comfortable. The RV spaces include cable, water, and sewer hookups. Campers opting for the more traditional tent route can still use the bathrooms and showers on the premises, which are kept clean. The surroundings are dense with trees and it's very quiet…so quiet in fact that guests in some areas can hear the waves crash on the nearby Driftwood Beach. Though the sites are spaced a tad close together — it can get crowded if the park is full — there's still enough open space for every camper to feel the privacy of the great outdoors.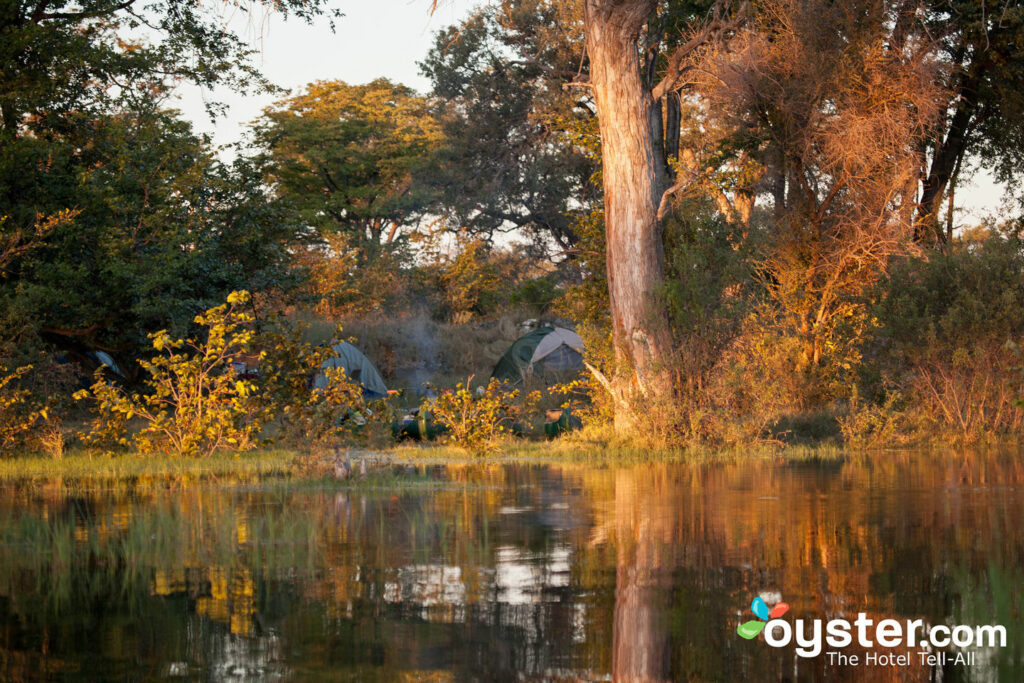 In one of the most exotic destinations on this list, the Selinda Canoe Trail is a four-day, three-night trip, offered from May to October. Camp is set up each night in secluded spots along the water — far from modern conveniences such as electricity and flushing toilets, but as luxe as camping can get, with great meals and an attentive staff that does all of the setting up and packing up for you. A safari-on-water, the trip's highlight comes during the day, when wildlife such as elephants, hippos, and giraffes can be spotted. But winding down under the stars, cocktail in hand, with the sound of Africa all around you, is pretty hard to beat as well.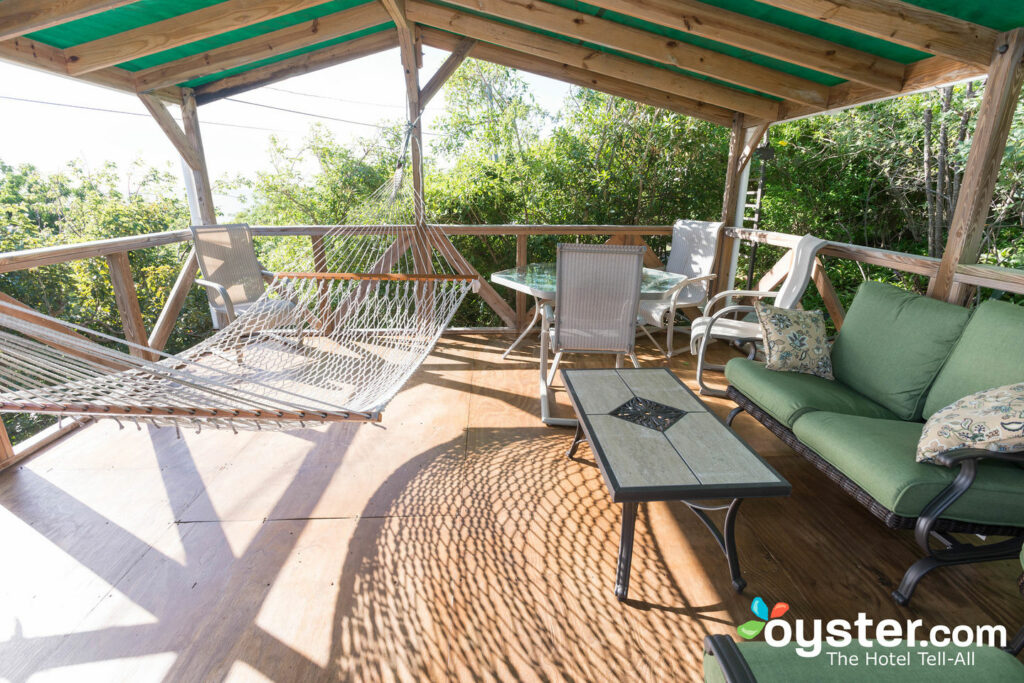 The Virgin Islands Campgrounds is located a quick ferry ride away from St. Thomas. The campground is natural and lush, in keeping with the environment and vibe of this small island. The property provides an elevated camping experience, or "glamping," as the staff calls it. There are six tented, screened cottages with queen-size beds as well as an indoor suite with a private living room, kitchen, and bedroom with a king bed. There are shared toilets, shower, and cooking facilities for the cottages. It's not for everybody (it is a campground, after all), but the property, and Water Island, is a special place for those who enjoy laid-back, quiet nature.
Related Link: St. Thomas' Little Hotels That Have Big Views
Perran Sands Holiday Park is a large, simple property near the beach with a variety of units, from domed tents and yurts to trailers with two, three, or four bedrooms. Despite lacking some of the recreational facilities typically offered at UK holiday parks, this property stands out: The decor is fresh and modern, both in rooms and in bars and restaurants, which include a fish-and-chips shop and a bar decorated with road trip memorabilia. There are also two pools, surfing lessons, and live entertainment, making it a great choice for families.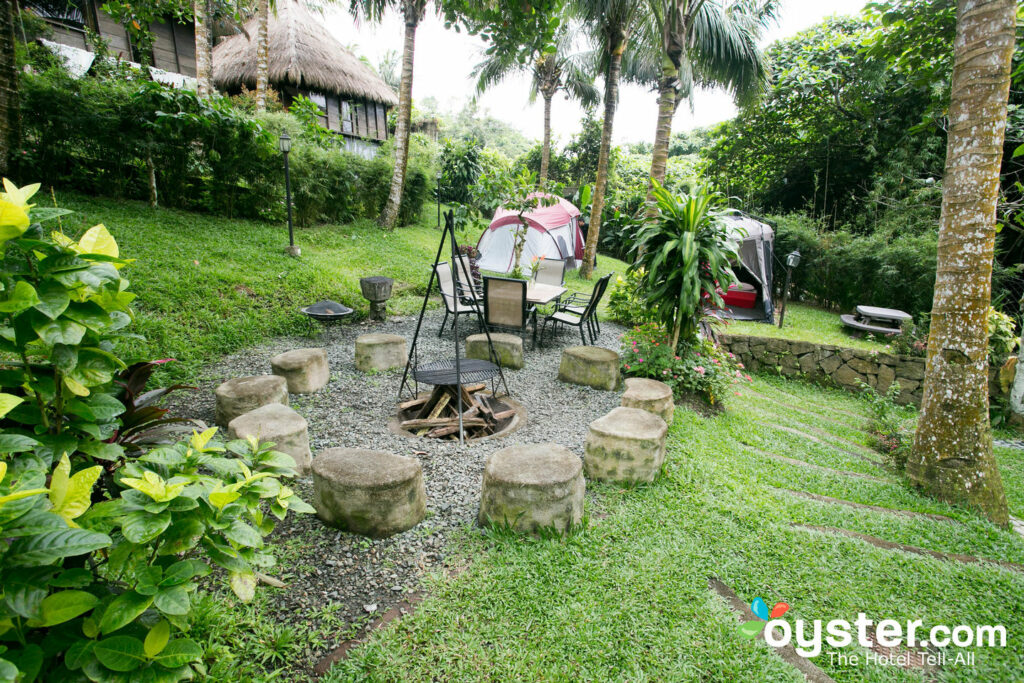 Set amid tropical grounds, Nurture Spa Village has a long list of amenities for a camping-style property; there's an outdoor spa, a small gym, a pool, and even a lovely garden that supplies some of the ingredients used in the on-site restaurant. Guests can opt for a conventional spa or suite, with canopied beds and modern bathrooms, or choose the "glamping" option, which includes a tent outfitted with a cot, as well as communal bathrooms and a fire pit.
Check Out: 169 Cool Hotels in the Philippines
All products are independently selected by our writers and editors. If you buy something through our links, Oyster may earn an affiliate commission.