Not surprisingly, we've discovered that many of our readers have food on the brain when booking a vacation, and we've gotten quite a few inquiries about where travelers can find the best chocolate (yes, chocolate) around the world. So we've done the research and found locales that are not only at the forefront of chocolate making, but really always have been. Here are seven destinations where you have to sample the chocolate -- it may just be your favorite activity while there!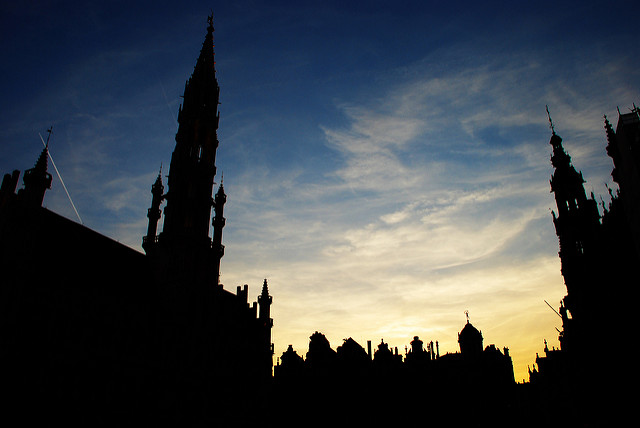 It is no secret that Brussels is one of the sweetest
chocolate cities in the world; in fact, Brussels is said to have more high-end
chocolate shops per capita than any other city! So how exactly did Belgium become so famous for its chocolate? Well, the
Belgians can thank the Spanish for introducing them to the cacao bean in the 17th
century (the latter having discovered the beans during their invasion of South America).
Chocolate production in Belgium started shortly thereafter and has been booming
ever since. Belgians even invented the praline in 1912, securing themselves a
top spot on any modern chocolate list. Truffles and pralines are among the most
popular choices for chocolates in Belgium, but don't forget to try some on your
waffles too!
Our Hotel Pick: Sandton Hotel Pillows Brussels
This property boasts a central, convenient location and modern decor. There is a swanky restaurant on-site and a lounge serving up amazing cocktails — and the rooms are stylish with large bathrooms.
If you like milk chocolate, then you'll love its
birthplace, Zurich. The average Swiss person is known to eat 22 pounds of
chocolate per year, and for good reason; the milk chocolate in Switzerland is
amazing! The mayor of Zurich, Heinrich Escher, returned from Brussels with news
of chocolate in 1697, and the Swiss have been living happily ever after in chocolate
heaven since then. One of the most famous chocolate shops in Zurich is Lindt
& Springli, which offers a museum that chronicles the company's history, a
tour, and lots of free chocolate tasting. Zurich is also home to many artisanal
and specialty chocolate shops, many of which offer demonstrations and (free!) samples.
Our Hotel Pick: Widder Hotel
The Widder Hotel is a historic property with a prime location in Zurich's central district. The property boasts a gorgeous blend of period and modern features in the rooms and common rooms, and it also has a fine dining restaurant, pleasant terrace, and impressive bar. The rooms have beautiful marble bathrooms with robes and slippers.
The Spanish were the first Europeans to taste chocolate, and the indulgent treat has long had a home in Barcelona. Barcelonans
take pride in the fact that the first chocolate-making machine in the world was
built in the city in 1780. Today, the streets are filled with artisanal
chocolate shops and the city is home to Museu De La Xocolata, a chocolate
museum where there are tons of activities including chocolate tastings and
chocolate painting for children, in addition to a slew of historical
information about the origins of chocolate and its evolution from a savory drink
to a sweet dessert. Oh, and don't worry, there are plenty of chocolate
sculptures too.
Our Hotel Pick: The Mirror Barcelona
This property's signature is its all-white rooms and use of mirrors everywhere. In addition to being stylish, it has a top-notch location near the Passeig de Gracia and boasts a small but stylish rooftop pool.
Oaxaca, Mexico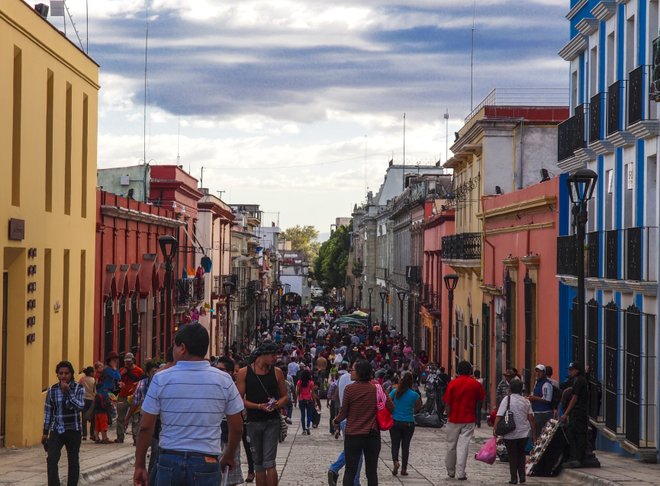 Chocolate is deeply rooted in Mexico's history; the
ancient Mesoamerican civilization cultivated it as far back as 1100 BC. The
sweet treat is still a huge part of the culture in Oaxaca, where visitors and locals often drink the treat in the form of hot chocolate. Before melting them down to form the thick dessert drink, locals grind cacao beans and combine
them with sugar, almonds, cinnamon, and other ingredients to form bars. Visitors can also
buy handmade chocolate at any of Oaxaca's markets as well as mole, a chocolate
sauce made by mixing chocolate and different spices. Whatever form you choose to
take your chocolate in in Oaxaca, there will be no shortage of it.
Paris is arguably the culinary capital of the world, so it's no
surprise that the French do chocolate well. We all know and love the pain au
chocolat, but the Parisian love affair with chocolate goes a lot deeper than
that one delicious pastry. Paris is packed with beautiful chocolate shops that
could rival any city's, and the City of Light has also taken a particular liking
to hot chocolate (the version here being especially thick). The
chocolate culture in Paris may be less well known than its Swiss and Belgian
counterparts, but their confections are no less delicious and Parisian
chocolatiers take their work very seriously. The search for amazing
chocolate in Paris' charming little alleyways is a sweet one.
Our Hotel Pick: Hotel Relais Saint-Germain
Owned and operated by celebrity chef Yves Camdeborde, this boutique property is focused on food and culture, making it an experience in and of itself. Guests get priority booking at one of the hotel restaurant's coveted tables and the rooms are large with unique decor and lush amenities. The hotel is in Saint-Germain within walking distance to many attractions.
London has long been learning a thing or two about how to
make chocolate from the French, and these days the chocolate game in London is
equally as strong. Not only are there tons of fabulous and upscale chocolate
boutiques in the city, but also they are increasingly forgoing preservatives and chemicals to serve up only the finest local ingredients in
their confections. On top of that, London hosts one of the world's best
chocolate festivals every year, The Chocolate Festival: UK, which brings together
thousands of chocolate lovers from all over the world. At the festival, next being held in December
2015, you can find amazing hot chocolate, learn about ethical sourcing of
cocoa, try cocoa butter beauty treatments, and, of course, taste test all the
chocolate you could ever want.
Our Hotel Pick: Park International Hotel
There is little to criticize at this upscale hotel, which offers Heritage Rooms and Suites with English design and a convenient location. There is a free breakfast with more than 50 items on the buffet, and afternoon tea is served in the hotel's beautiful Checkmate Bar.
Ghirardelli chocolate has become a San Francisco staple, and
is the oldest continually operating chocolate maker in the United States. Founder Domingo
Ghirardelli arrived in San Francisco during the gold rush more than 160 years
ago, and built his chocolate factory shortly after. Today, the Ghirardelli
Chocolate Company hosts an annual two-day chocolate festival with over 50
vendors, culinary demos, and a popular chocolate & wine pavilion.
Ghirardelli may be the most famous of San Franciscan chocolate makers, but the
city is also teeming with artisanal chocolate shops serving up decadent and
innovative confections, and this combination of both large and small chocolate
makers has secured San Francisco a place on the chocolate map.
Our Hotel Pick: The St. Regis San Francisco
This luxury hotel has a convenient, central location on the border on San Fran's SoMa, Union Square, and Financial Districts. There is a 24-hour pool at its Remede Spa and a Michelin-starred restaurant on-site.
All products are independently selected by our writers and editors. If you buy something through our links, Oyster may earn an affiliate commission.