Come winter, you'll likely be thinking warm, happy thoughts while daydreaming of lounging in a faraway tropical destination. Typical. This year, instead of chasing summer, think outside the box with some unexpected cold-weather vacations. With cheap accommodations, seasonal festivals, and an abundance of wintertime-only activities, there are plenty of places worth exploring besides the go-to beach getaway. To help, we rounded up seven destinations you shouldn't rule out for your next winter jaunt.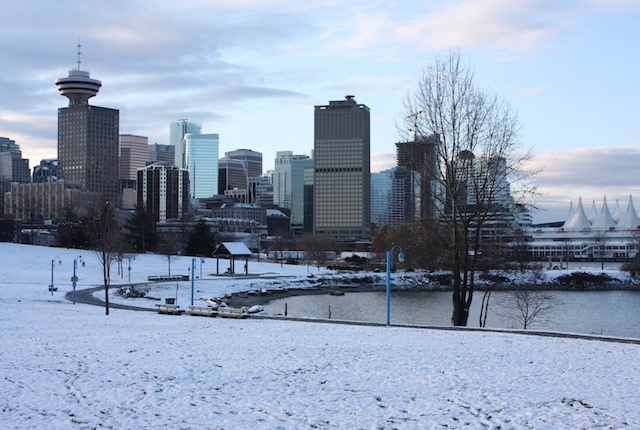 Vancouver might not be on your winter vacation list, but we recommend giving it a chance. While temperatures are chilly in the 30s or 40s, hotels are at their cheapest and winter sports — tobogganing, skiing, tubing, and snowshoeing — are an all-time high. Plus, there are plenty of festive holiday-related events and lights to admire on a sleigh or dogsled ride.
Hotel Pick: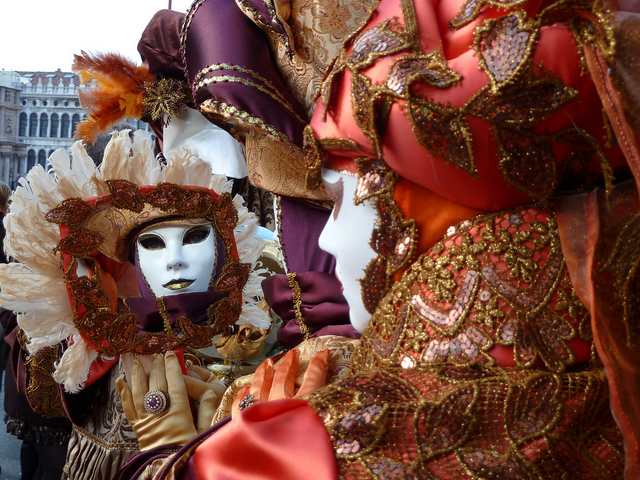 If you want to skip the long lines and have some of the world's most precious historical attractions, like St. Mark's Basilica, to yourself, head to Venice, Italy. In the winter, gondolas are cheaper and the canals are quieter, making for a more romantic experience. It might be a little rainy and windy, but you can warm up with a cup of hot chocolate at Caffe Florian, the oldest continuously operating coffee house in the world. Plus, winter is the time for the Venice Carnival, an open-air festival of masks, music, and dancing.
Hotel Pick:
Finland might not be at the top of your list for a cold-weather escape — much less Lapland, Finland — but it's a wonderful place to visit for those who are looking for a winter wonderland. If you can stand the freezing temperatures, brave ice swimming. Or, experience a traditional Christmas in Finland filled with fun, old-fashioned traditions. Don't miss the Northern Lights — they're visible every other clear night in northern Lapland between September and March and can be viewed from rentable igloos. To top it off, there are snowmobile rides, ice sculpture festivals, and reindeer excursions.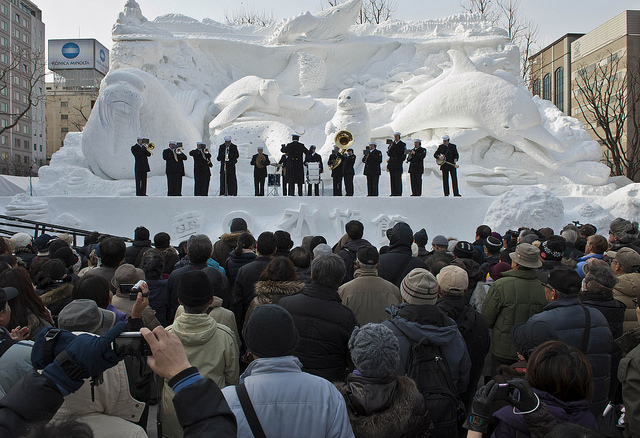 The Sapporo Snow Festival takes place every February in Sapporo, Japan and draws 50,000 foreign travelers. Prepare to be wowed by larger-than-life snow sculptures that become illuminated at night. The icy beauties take the shape of houses, dinosaurs, massive marine life displays, and more. In addition to the festival, Sapporo has winter sports like ice sliding, snow rafting, and skiing on bamboo skis plus other cold-weather activities like smelt fishing (or ice fishing) and bathing in open-air hot springs.
Hotel Pick: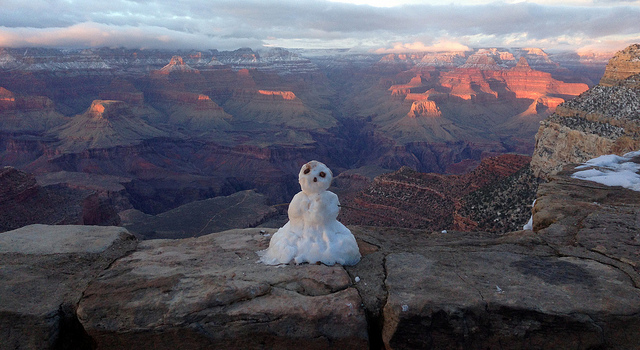 Winter in the Grand Canyon is characterized by a combination of cold, snowy days mixed with warm and crisp periods. Hikers will appreciate that the destination is less crowded during this time of year. The South Rim is open year-round and backcountry permits are more easily obtained, as there are far less visitors. The temperatures might be a little chilly, but can be quickly conquered with a brisk hike and mug of Joe.
Hotel Pick: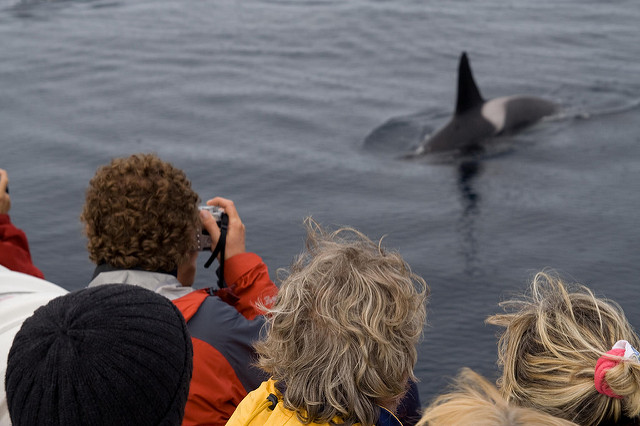 Andenes, Norway offers a truly remarkable winter experience that you'd be hard-pressed to find anywhere else in the world: swimming with orcas. From December to early February, orcas are drawn to the area off the coast of Andenes for a herring feeding frenzy. Pull on a wetsuit and hit the water for a once-in-a-lifetime experience of swimming with the creatures as well as other whale species that cruise around the area.
Hotel Pick:
November to February is fairly warm in Cape Town, South Africa, making it a perfect time for travelers to visit the city and enjoy its beaches, water activities, and vibrant nightlife. Book your visit around the first week of January to experience the historic Kaapse Klopse, a carnival-like celebration with parades, music, and contests. If you have time, take a day trip to Boulder Beach to see the African penguins. The hotel prices might be a bit more expensive this time of year, but the sunshine and fun will be well worth the price.
Hotel Pick:
Related Stories: