Most vacation decisions call for some sort of trade-off. Do you want to book a hotel on the beach or close to nightlife? Is it more important to have a swimming pool or free breakfast? Should you choose an all-inclusive resort or a boutique hotel? One surprising decision you don't have to make, however, is whether to bundle up and hit the slopes or strip down and enjoy the water during your vacation. Whether you want to surf and ski in the same day, photograph penguins and then dive into frigid waters, or simply snowboard and soak in a hot spring, it's easy to combine both water- and snow-based activities. Pack your stylish one-piece swimsuit and your ski jacket, because we've come up with seven destinations that let you wear both in one unforgettable day.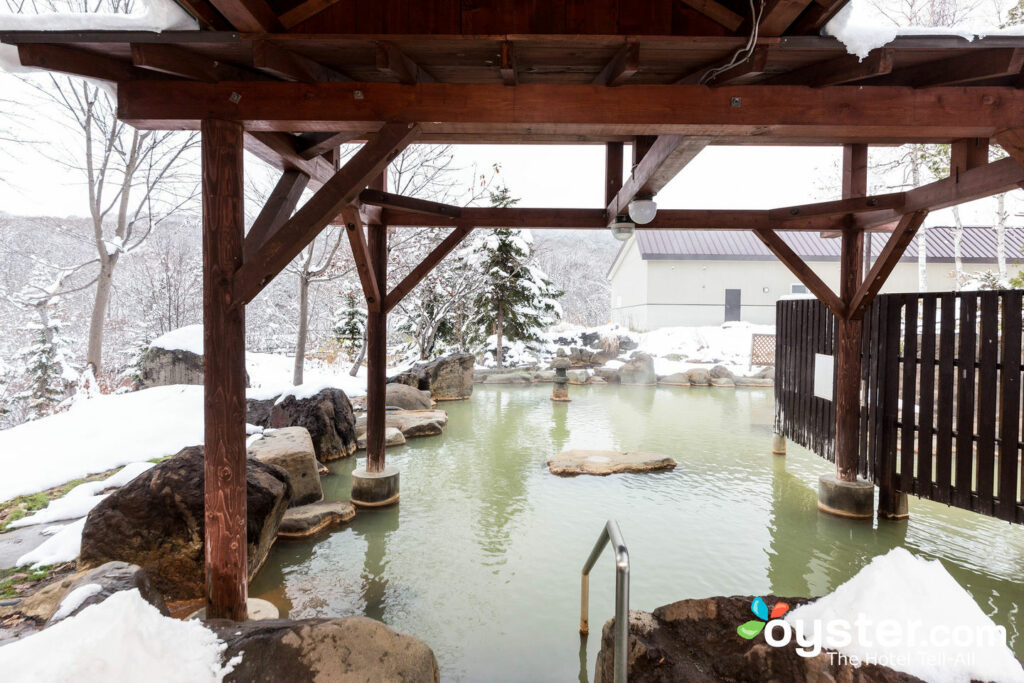 Japan is famous for its excellent skiing conditions as well as the cultural experience of bathing in an onsen. And there's no better place to hit the slopes, then soak, than in Niseko. The area consists of four inter-linked ski resorts: Grand Hirafu, Annupuri, Hanazono, and Niseko Village. The mountains here are renowned for having consistently high-quality powder snow throughout the winter ski season. Just a five-minute drive from the mountain base is Niseko Grand Hotel, which is home to indoor and outdoor onsens (called rotenburo). Onsens are geothermal heated pools that alleviate muscle pain and stress. The hotel offers gender-segregated and mixed-gender onsens.
Hotel Pick: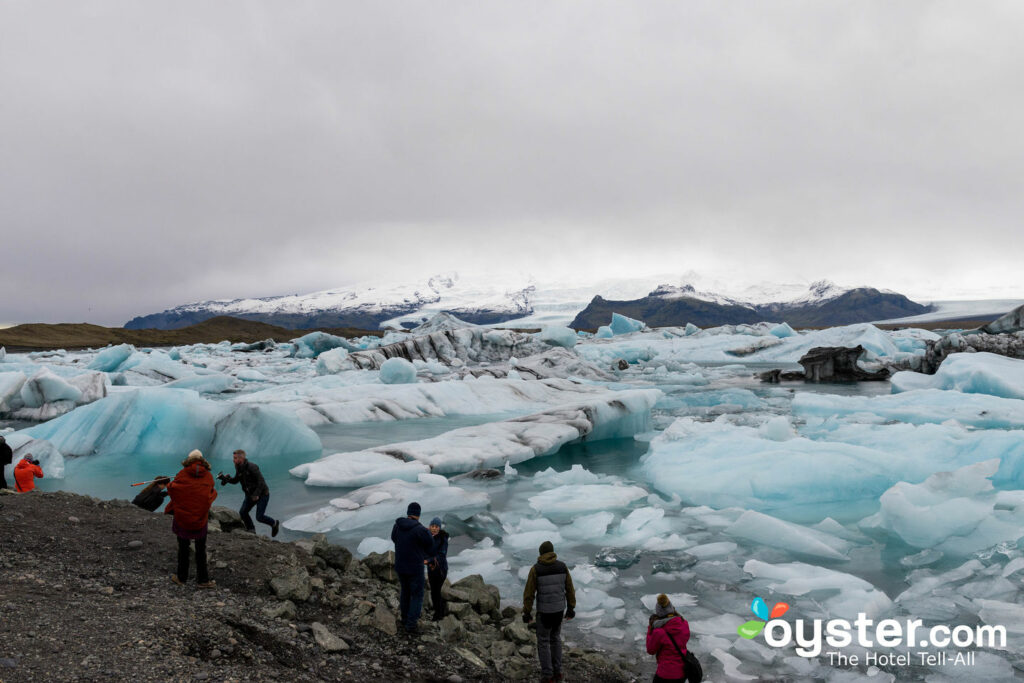 Jokulsarlon glacier lagoon is arguably the most scenic spot in Iceland — and that's saying something, given that the country is home to some of the most stunning and accessible natural attractions on earth. Visitors who make the four-hour drive from Reykjavik will be rewarded with boat rides (or shoreline hikes) through frigid Arctic waters dotted with blue chunks of floating ice from the nearby Breiðamerkurjökull glacier. Herds of seals also gather here in the winter. After a chilly visit to the glaciers, change into your swimsuit and head to the Blue Lagoon for a spa-like hot spring experience complete with face masks and a gourmet restaurant. Or, warm up in the Secret Lagoon in Fludir.
Hotel Pick:
Steamboat Springs is one of Colorado's most family-friendly ski towns. It has a more laid-back Western ranch vibe than the stuffy scene you'll find in Vail. Plus, the ski and snowboarding conditions are some of the best in the United States. There are 165 trails (that's almost 3,000 skiable acres) and the longest run is three miles. After an intense day on the slopes, head to Strawberry Park Hot Springs — a 20-minute drive outside of town. The idyllic mineral springs are a piping-hot 104 degrees, and it's magical to soak in the water while snow falls in the pine forests around you. The springs are open until midnight on weekends, giving you extra time to chill…or heat.
Hotel Pick:
The elusive ski-and-surf experience in Southern California has its own name: the California Double. Start in Los Angeles for an early morning surf session on Venice Beach or up in Malibu (a wetsuit is required for the chilly ocean water; winter is the only season where the California Double is doable). After drying off, you have time to visit a taco truck for a quick bite. But don't linger too long, as it's a three-hour drive east to Big Bear, one of the best ski resorts in California. Here, you can hit the slopes in the San Gabriel Mountains. Of course, you can always reverse the order and start your day on the ski runs, then watch the sun set into the Pacific from your surfboard.
Hotel Pick: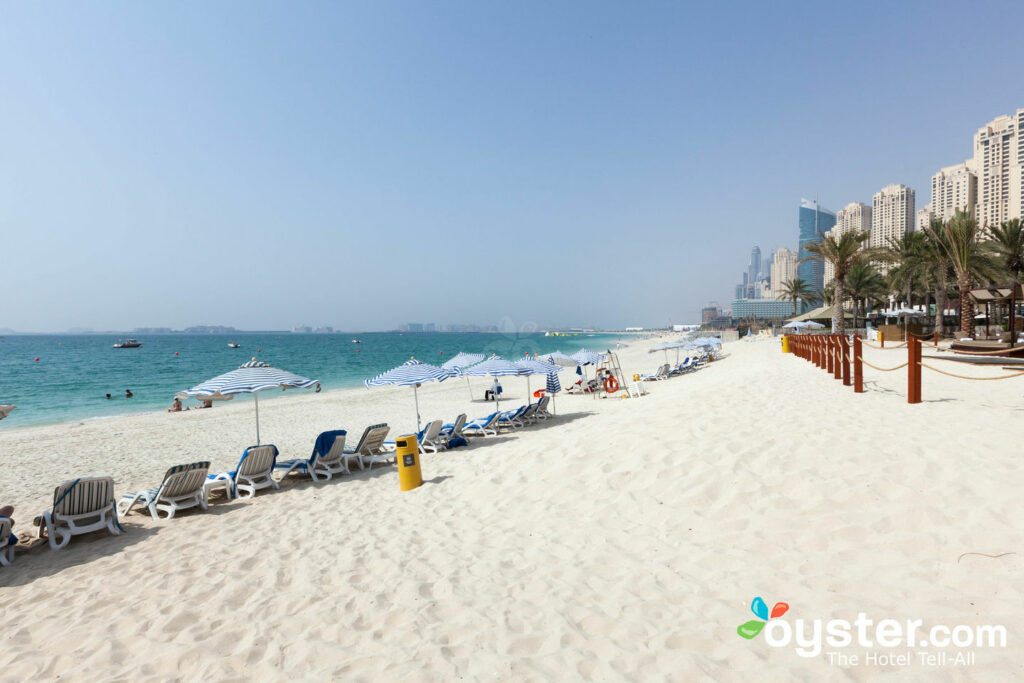 Dubai is a city of extremes, so it's no surprise that you can strap on ice skates, swoosh down the world's longest indoor ski run, tube downhill, and lounge on a beach under the desert sun — all in one day. The luxurious Dubai Ice Rink (in the over-the-the-top Dubai Mall) is popular with families and couples. Meanwhile, Mall of the Emirates is home to Ski Dubai, an indoor ski resort with 22,500 square meters of ski area. Ski rentals and lessons are available, and little ones love the penguin encounter. When you just can't take the cold anymore, the beaches are a 15-minute drive away. It's a bit jarring to go from powdery snow to powdery sand on the Persian Gulf, but it's definitely an experience that shouldn't be missed.
Hotel Pick:
If you've ever wanted to spend the day baking under the Caribbean sun by the pool and the evening wrapped in a parka in an ice-lined bar, book your trip on the Norwegian Breakaway. Svedka Ice Bar is almost completely made of ice (for safety, the floors are tiled) and that includes an ice throne and the cups filled with vodka cocktails. Visitors get two drink tickets, plus a parka and mittens to borrow for their time in the bar. A bumping party soundtrack and friendly bartender combine for a club-like atmosphere. The experience is highly recommended for anyone who got too much sun — the numbing effects of the cold feel great on sunburned skin. Pro-tip: Don't wear open-toed sandals.
7. Antarctica
This one may come as a surprise, but a quick dive into the icy waters of Deception Bay is considered a must-do for adventure seekers who have made their way to Antarctica. For safety reasons, swimming (and by swimming, we mean jumping in and out of the water) is only advisable in the peak of summer. Summer temperatures can hit 15 degrees Fahrenheit, and the water stays just over 35 degrees Fahrenheit. Many brave tourists spend the afternoon bundled up and photographing penguins, then strip down and take a quick plunge into the frigid Southern Ocean before bolting back to the ship's hot showers.
You'll Also Like:
All products are independently selected by our writers and editors. If you buy something through our links, Oyster may earn an affiliate commission.