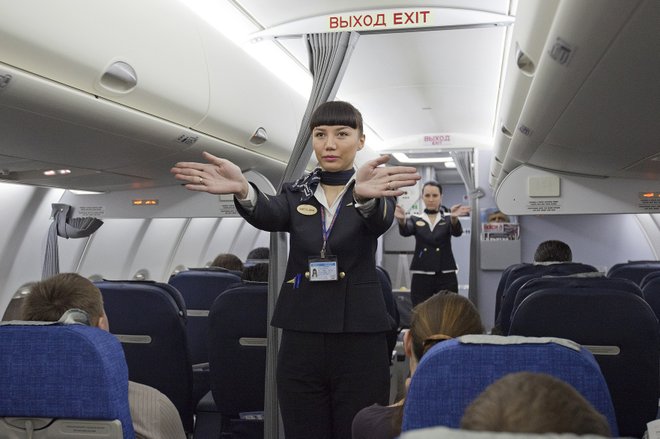 Even though the cause of the EgyptAir Flight 804 crash is still unknown, one thing is clear: Many travelers are feeling nervous about getting on a plane. The spate of high-profile airline tragedies plastered across the news can make it feel like airline travel is getting more dangerous, and some are less eager to travel as a result. In reality, 2015 was the safest year in airline history in terms of the number of accidents, and according to a 2013 study, driving is 100 times more dangerous than commercial aviation. Still, we understand that travelers may want to make their journey as safe as possible. To help ease your airline anxiety, we're sharing key takeaways on airplane crash survival from some of the most significant studies on the topic.
1. Your Odds for Survival Are Actually Pretty Good
Those who assume that the plane crash will be fatal and don't act will put themselves at a serious disadvantage. The evidence shows that contrary to popular belief, most plane accidents are survivable. According to a study by the European Transport Safety Council, 90 percent of aircraft accidents can be categorized as survivable or technically survivable. In addition, the National Transport Safety Board in the United States analyzed U.S. cargo and passenger flights from 1983 to 2000 and determined that 95.7 percent of the occupants survived. It also determined that accidents that result in a complete or near-complete loss of life account for a small percentage of all accidents; of the 568 accidents studied, only 12.5 percent resulted in at least one occupant fatality.
2. Most Accidents Occur in the First Three Minutes or Last Eight Minutes of the Journey
Ben Sherwood, author of "The Survivors Club: The Secrets and Science That Could Save Your Life," writes that 80 percent of plane crashes happen in the first three minutes or last eight minutes of a flight. Staying alert during those periods, with your shoes on and headphones off, could help you survive.
3. You Should Sit As Close to the Exit As Possible
Where you sit does matter. A paper by professors at the University of Greenwich analyzed information in the Aircraft Accident Statistics and Knowledge database, and determined that passengers sitting closest to the exit row are far more likely to survive. For those sitting zero to one rows from a viable exit, the number of survivors far outweighed the number of fatalities. For those sitting two to five rows from a viable exit, passengers are still more likely to survive than perish (though the difference between the two is greatly reduced), while those six or more rows from a viable exit are much more likely to die than live. Aisle seats are also marginally safer.
4. You Do Need to Brace for Impact
Yes, those seat-back pocket safety cards showing you how to brace for impact actually can save your life. After a test crash of a Boeing 727 in the Sonoran desert, analysis of the crash dummies showed the brace position definitely increases your odds of survival, ABC News reported. The brace position involves putting your head against the seat in front of you with your hands over your head, and your feet flat on the floor.
5. It's Often Not the Impact That Kills You
Most people assume that in a plane crash, they'll die immediately upon impact. Though this can be the case, it's not always. The European Transport Safety Council report noted that of the approximately 1,500 people who die each year in air safety accidents, 600 die in accidents that are technically survivable. "Of these 600, perhaps 330 die as a direct result of the impact and 270 due to the effects of smoke, toxic fumes, heat and resulting evacuation problems," the study says.
6. Which Is Why It's Crucial to Evacuate within 90 Seconds
If you're still alive after impact, it's critical to get off the plane as quickly as possible. There's a reason the U.S. Federal Aviation Administration's requires manufacturers to prove a new airplane can be evacuated within 90 seconds — using half of available exits — in a full-scale demonstration. It's because after 90 seconds, non-survivable conditions are likely to develop within the cabin. Experiments show that the onset of "flashover" — the point where the layer of smoke along the ceiling ignites, engulfing the cabin very rapidly in flames — can occur at around 210 seconds after impact.
7. Some Airlines Are Safer Than Others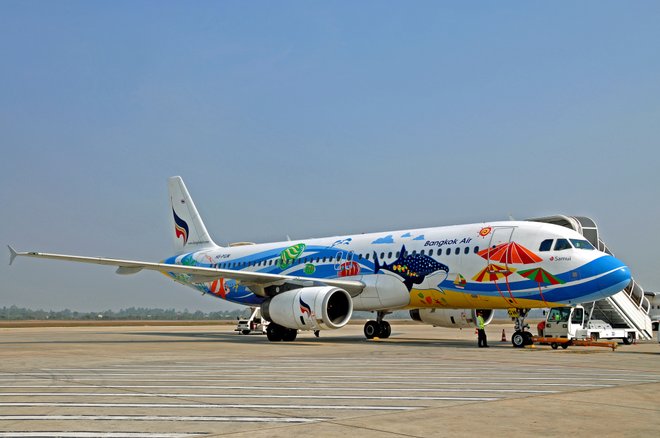 It's definitely a good idea to avoid flying on any airline that is banned from operating within the European Union because of failed safety checks. Check the E.U. Air Safety List before making your booking. Some of the banned airlines are operated by the Republic of Congo, Republic of Indonesia, Islamic Republic of Iran, and Republic of Mozambique. You can also check an airline's safety record on AirlineRatings.com, which evaluates whether the airline meets the safety standards of the International Civil Aviation Organization to help determine its rating. Airlines can also lose a star for operating only Russian-built aircraft.
You Might Also Like:
Oyster.com is a participant in the Amazon Services LLC Associates Program, an affiliate advertising program designed to provide a means for sites to earn advertising fees by advertising and linking toAmazon.com. Full legal rules can be foundhere.
All products are independently selected by our writers and editors. If you buy something through our links, Oyster may earn an affiliate commission.