From Tokyo's bright lights and towering skyscrapers to Kyoto's ancient temples and tiny teahouses, Japan brilliantly fuses centuries-old culture and traditions with cutting-edge, modern technology. Tranquil natural landscapes can be found close to busy city sidewalks. This mix of old and new is also evident in the Asian nation's hotel offerings. Travelers can take their pick between a high-rise hotel with far-reaching views, or a ryokan (traditional Japanese inn), or even a futuristic pod hotel. Below, we pulled together seven properties that will certainly have you itching to book a flight to Japan.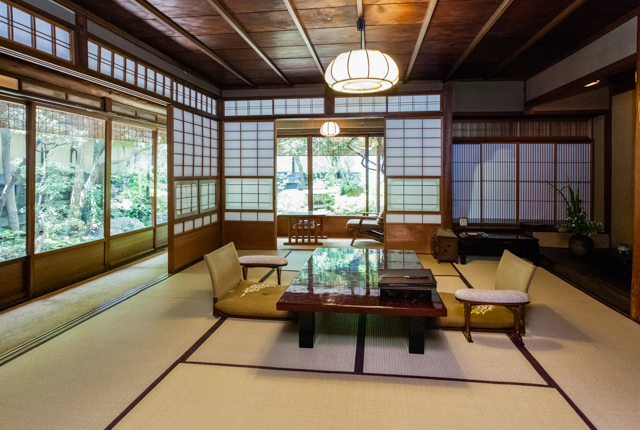 Those searching for a unique Japanese hotel experience should check into a ryokan — namely, the Hiiragiya. Although the property appears to be plucked from another period and place (its history dates back to 1818), it's situated smack dab in a popular area of Kyoto. In typical ryokan fashion, most rooms here have rice-straw floor mats, low-rise furniture, screen walls, and sliding doors. For an additional touch, kaiseki meals are served in rooms or at the on-site restaurant. Don't expect to find conveniences like a gym, but other modern amenities, such as minibars, free Wi-Fi, and contemporary bathrooms will help you feel at home.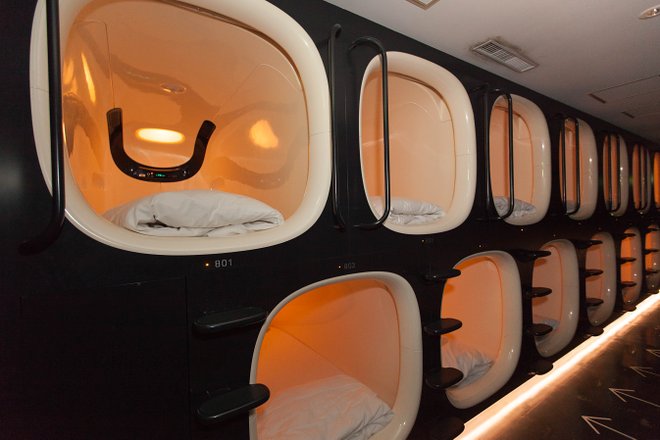 Capsule hotels started in Japan in 1979, catering to businessmen and travelers in transit looking to pay rock-bottom prices. The compact overnight accommodations, which are essentially rows of sleeping pods, are designed for folks who require little more than a bed for the night. If this sounds like you (or you're simply curious), we recommend staying at the budget-friendly 9 Hours Capsule Hotel. Here, the single-bed capsule rooms, designed for 24-hour stopovers, are stacked side by side with separate floors for men and women. As the name suggests, few visitors spend more than nine hours here — just enough time to get ready for bed, sleep, and shower, according to the hotel. Those who do stay multiple nights must check out in the morning and check in again.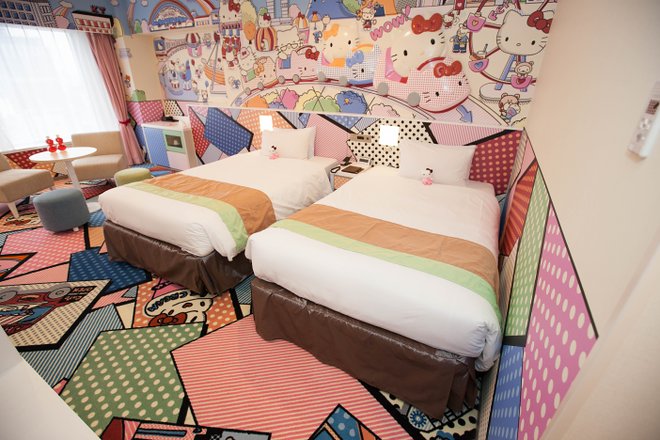 Anime, manga comics, graphic novels, and of course, adorable cartoons like Hello Kitty factor heavily in Japanese pop culture. In fact, the latter makes several appearances at Tokyo's Keio Plaza Hotel. Opening its doors in 1971, this huge property was actually Japan's first high-rise hotel. Fans of the fictional cartoon cat should opt for the Princess Kitty Rooms (featuring chairs shaped like high-heels) or the Kitty Town Rooms (covered in wall-to-wall Hello Kitty decor). Bright pink bows on the room doors hint at what's to come — lots of Hello Kitty paraphernalia and plenty of pink, even the bathtubs.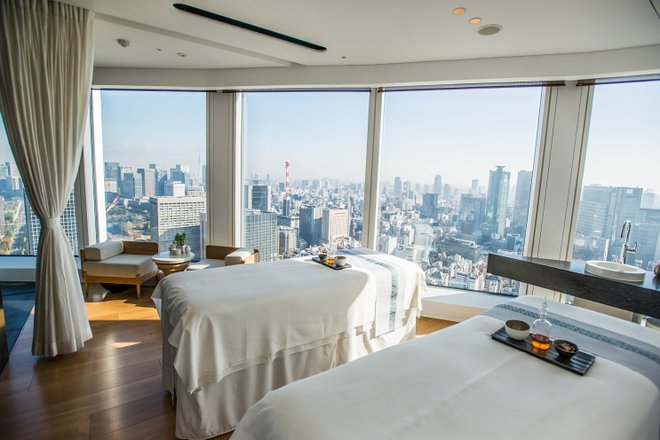 Tokyo's skyline is famously filled with high-rise buildings. Case in point: Andaz Tokyo Toranomon Hills, one of the newest luxury hotels in the city. Built on the top floors (47 through 51) of the Toranomon Hills skyscraper, you can bet the (vertigo-inducing) views here are the tops. Strategically placed telescopes, the rooftop bar, and the gorgeous spa all offer epic sights, as do the the spacious rooms and suites, which feature huge windows overlooking the city and Rainbow Bridge.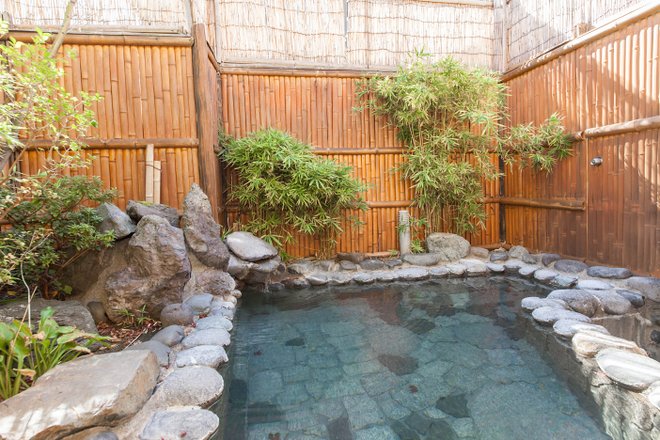 Many travelers to Japan seek out a traditional Japanese onsen (hot springs-fed bathhouse), and if you book a stay at Shibu-onsen Kokuya, a 19-room ryokan, you'll have the pleasure of experiencing one on-site. There are six hot springs feeding the baths at the hotel, plus a number of indoor and outdoor soaking pools and a natural steam sauna. As for the rooms, decor is also traditional, with tatami-mat floors and low-lying furniture; some also have lovely open-air bathrooms.
Movie fans will recognize the 178-room Park Hyatt Tokyo from the 2003 film "Lost in Translation," starring Scarlett Johansson and Bill Murray. But its star power extends way beyond the silver screen. Rooms are spacious, with deep soaking tubs and sweeping views. On the 47th floor, there's a swimming pool with floor-to-ceiling windows displaying views of Mount Fuji. If you're looking for a momentary escape from the city's fast pace, head a few floors down to The Peak Lounge where tea and coffee are served in a relaxing space.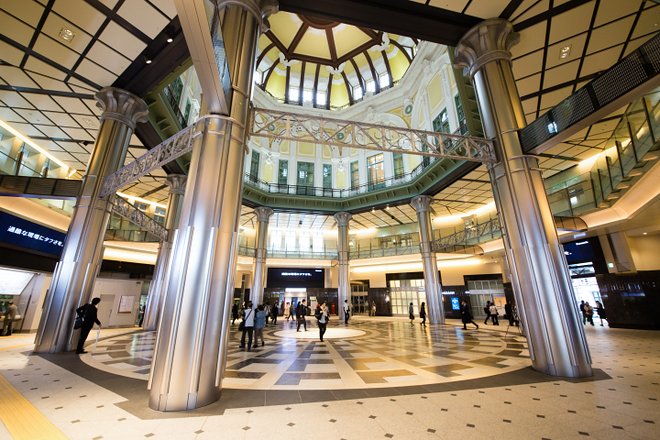 Japan might be known for its futuristic design, but The Tokyo Station Hotel offers a window into the city's pre-war past. With a 100-year history (it was impacted by a massive earthquake in 1923, followed by World War II), the 1915-opened hotel is officially designated as one of the city's Important Culture Properties. Located within the Tokyo Station in Marunouchi, the hotel combines historic flair with modern luxury. Expect several dining options, elegant rooms that look out toward either the Imperial Palace or into the station itself, and a spa with a sauna and hydrotherapy pools.
NOW WATCH: 8 Things to Know Before Visiting Japan
https://www.youtube.com/watch?v=-ZINTdQU6Zo
You'll Also Like:
All products are independently selected by our writers and editors. If you buy something through our links, Oyster may earn an affiliate commission.