We've been a bit obsessed with the City of Sin as of late (Maybe it's because we're dying to go!), but with its inflated room rates and over-the-top glitz, we can't afford to always go gamble in Vegas. Thankfully, there are some pretty sweet casinos far off the Strip (and we mean far) where you can still win -- or lose -- some big bucks. Check out our seven favorites and take a chance at one of these spots.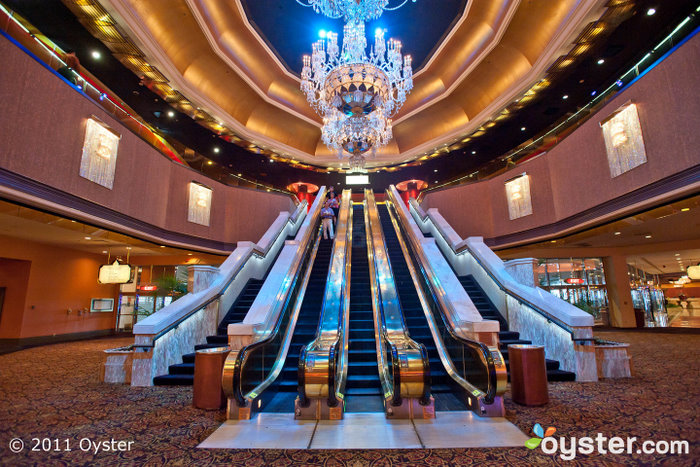 WHY GAMBLE HERE: Although gaudy and dated in terms of its decor, the Taj offers up a huge casino over 3500 slot machines and 200 table games. There's also a Baccarat pit, poker room and a Simulcast facility to place your racing bets. Plus, the hotel has a prime spot on the beach boardwalk and has a wide range of dining options, including the upscale Italian restaurant (and editor favorite) Il Mulino.
Check out more non-Vegas casinos after the jump!
WHY GAMBLE HERE: This LEED-certified spot boasts incredible desert views, fire pits, and a plethora of entertainment options including the casino (duh), a large, heated pool to splash in, and close-by, top-notch golfing. The casino's lounge has nightly live music, and the hotel runs different promotions monthly, including slot tournaments (though we're really not sure how you'd win one of those) and keno training. Plus, guests of the hotel receive $10 in free play when they register for the Casino's Players Club.
WHY GAMBLE HERE: Stay here if you're looking for an intimate experience — the Border House has just 10 guest rooms, each of which are quite spacious. The casino is popular with tourists and locals alike; its lounge features killer live music, too. Try your hand at a game of $4 limit Hold'em or roll the dice (literally) on Double Odds Craps.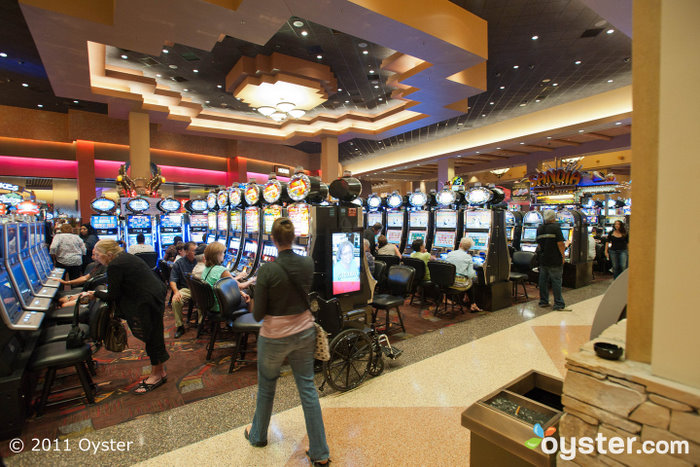 WHY GAMBLE HERE: With an 18-hole golf course, expensive displays of Native American art, and modern, airy rooms, the Sandia Resort is a great spot for anyone checking out the area — even better for those looking to play with a few bucks — as there's over 2100 slots at this hotel. The casino is also home to New Mexico's largest smoke-free Poker Room, and even though that's great (quit smoking, people!), the Sandia also does not serve alcohol on its casino floor. Bummer, dude.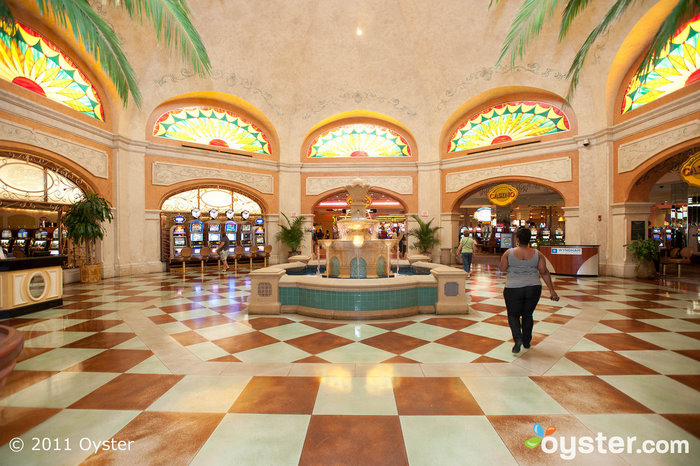 WHY GAMBLE HERE: The Trop is great for a young, party-loving crowd — it has countless bars and lots of cool shopping. But the huge casino is the draw, featuring a plethora of varied-minimum table games and slot machines. Check out Jade Palace (the Asian-inspired part of the floor) to take part in some traditional table games like Pai Gow Poker and Mini-Baccarat. But if the idea of playing an unfamiliar game scares you, you can just place a few chips on a roulette table, too.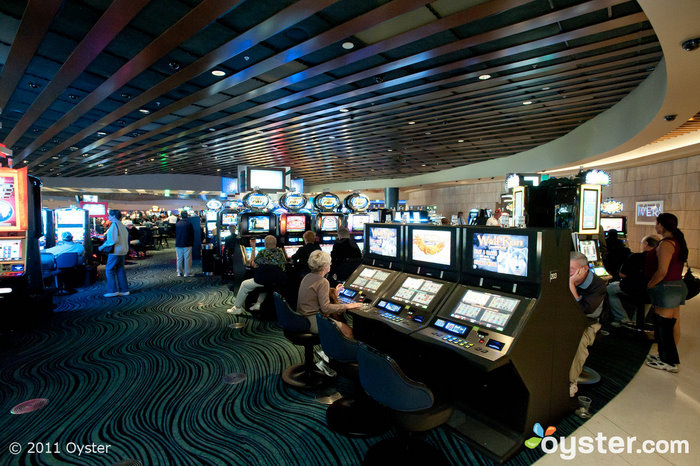 WHY GAMBLE HERE: Talking Stick Resort offers a Vegas-style experience — it's a luxury high-rise hotel with almost 500 guest rooms and myriad restaurants and entertainment options, including its 240,000 square-foot casino. Try your luck in the Poker Room — they offer Texas Hold'em, Omaha and 7-Card Stud — or just sit at one of the 700 slots 24 hours a day, seven days a week.
WHY GAMBLE HERE: Jam-packed with resort-worthy amenities, this outpost of the Hilton chain is great for gamblers looking to check out New Mexico's capital while feeling like you're on a tropical vacay. The pools are so gorgeous and the rooms are modern — they feature flat-screens and iPod docks — and there's an on-site Starbucks for a pre-casino caffeine fix. But don't expect to hit a major jackpot here anytime soon: A Santa Fe local recently walked away from the resort with almost $300,000. Damn!
RELATED LINKS:
All products are independently selected by our writers and editors. If you buy something through our links, Oyster may earn an affiliate commission.