The bad news: There are a number of mistakes you might make as a first-time cruiser, calling blatant attention to yourself on board. The good news: Avoiding any embarrassment or inconvenience is simple. After all, no one wants to be that person. All you need to do is consider these seven faux pas and their solutions, and everything will be smooth sailing.
1. Cutting Travel Too Close to the Start and End of a Cruise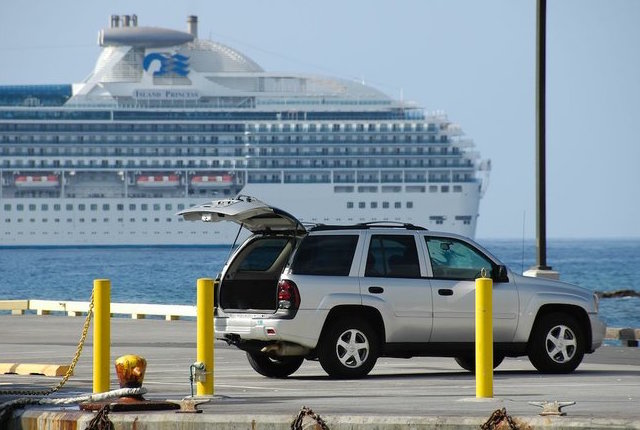 There's nothing worse than thinking you have enough time to get to and from the cruise terminal only to discover that you did not allow yourself nearly enough wiggle room. As a general rule of thumb, if flying is required, especially internationally, it's wise to arrive in the departure city a day early and book a hotel stay for the night. If there are any flight delays, it's better to arrive late to a shoreside room than to your ship, which will leave on schedule with or without you. The same is often true when you depart the ship as well. At the very least, reserve a flight in the afternoon, as it's never guaranteed that you will be able to get off the ship early in the morning due to any customs procedure holdups.
2. Forgetting Pertinent Documentation
While you can theoretically complete all of your final ticketing documentation upon arrival at the cruise terminal, it's much easier to have all of your passenger details submitted beforehand. Cruise lines like to gather passport information, credit card details, and sometimes guest photos ahead of time to expedite the boarding procedure.
This is mostly handled conveniently with online forms. More and more cruise lines are digitizing the process to include tablet computers at the terminal and wearable devices to speed up the process even further. Of course, bring a hard copy of your passport as well.
3. Not Taking Advantage of Specialty Dining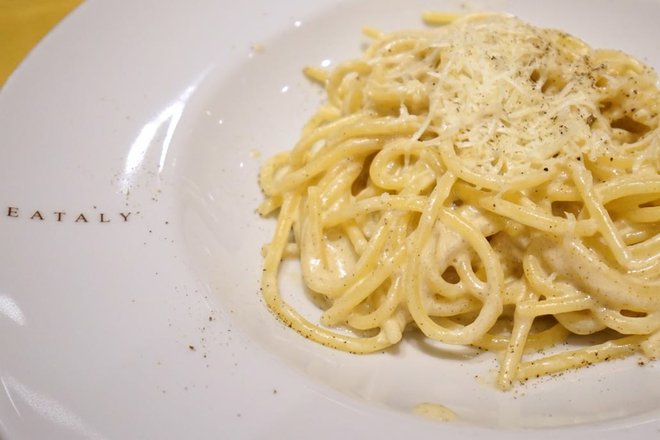 After you've made the final payment on a cruise, it's understandable to want to squeeze the most out of everything that's included in the fare. This is particularly true of the main dining room, buffet, and other free venues. However, specialty restaurants are often reasonably priced and well worth the nominal surcharge for a taste of even better cuisine.
You can fully enjoy a cruise without spending an extra dime on specialty dining. Nonetheless, it might be worth taking a chance on one such experience to see if it's to your liking. It may pleasantly surprise you, and you might even want to return or explore other options. Just be sure to make reservations as soon a possible, as limited availability restaurants fill up more quickly.
4. Putting Luggage Tags on Carry-Ons
Part of the aforementioned online check-in process includes the option of either printing out luggage tags or having them mailed to you. These accessories are there to ensure porters and crew members deliver your checked bags to the correct stateroom or suite on board. They are not required to be fastened to carry-ons, however, and you will surely stand out as a newbie if you wheel your bag around with one. As long as you intend to keep your carry-on with you at all times, it will make it to your cabin attached to you just fine.
5. Missing Out on Activities and Entertainment
Even when cruise ships weren't the mega varieties they are today, it was easy to miss some activity and entertainment offerings. Now, it's especially important to study the daily events schedule to prioritize everything you want to do. Some cruise lines inform guests of the entire entertainment schedule or even list every activity available during the cruise in a mobile app, so that guests can preplan accordingly. Chances are you will not be able to do everything, and it's best not to cram too much in. The beauty of a first cruise is that you can always book a second, third, and many more to try new things on future voyages.
6. Not Having Your Key Card With You At All Times
Cruise ship key cards function as more than just cabin access. They also serve as onboard charge cards and identification when boarding and disembarking the ship. That's why it is crucial to have your key card (or the equivalent) with you at all times. In fact, cruise ships are now starting to roll out wearable bracelets and medallions that replace cards that might otherwise easily fall out of a pocket. The old-school varieties, however, can be easily reissued should they accidentally get lost.
7. Neglecting to Pre-Book Shore Excursions
Another common mistake passengers make is not thinking about what tours they might want to take ashore before embarking. The beauty of a cruise is its flexibility, and by no means do you have to reserve shore excursions. Often, wandering into town and exploring on your own is a wonderful alternative. However, if you want to maximize your experience, a tour will provide a great overview or deeper dive. Yes, you can book them on your own, but reserving through the cruise line guarantees that the ship will not leave should there be any delays. Of course, securing them sooner than later (pre-booking prior to the cruise is ideal) ensures they do not sell out once you are onboard.
https://www.youtube.com/watch?v=1w7h1piUJ9s
You'll Also Like:
All products are independently selected by our writers and editors. If you buy something through our links, Oyster may earn an affiliate commission.