Additional Reporting by Laura Ratliff.
Luxury hotels sometimes come at a price -- and we don't mean the room rate. According to a report from New York University's Preston Robert Tisch Center for Hospitality and Tourism, extra fees and surcharges collected by U.S. hotels rang in a whopping $2.47 billion in 2015, compared to just $1.6 billion a decade ago.
Such fees first became prevalent about 20 years ago, when a flock of U.S. hotel brands with Caribbean locations began charging "resort fees" -- you know, that pesky daily charge that typically includes items such as beach towels and bottled water. Since then, hidden hotel fees have only increased (to the tune of 22 hotel operators receiving ), but with a little know-how, it's possible to avoid the most egregious fees entirely.
1. Safe Fees
There's a good chance you've been charged to use a hotel safe and likely not even realized it. While this fee isn't incredibly common, some hotels charge anywhere from $1 to $5 dollars per day for the luxury of having an in-room safe — whether you use it or not. Not using it? Ask the property to remove it before you check in.
2. Pet Fees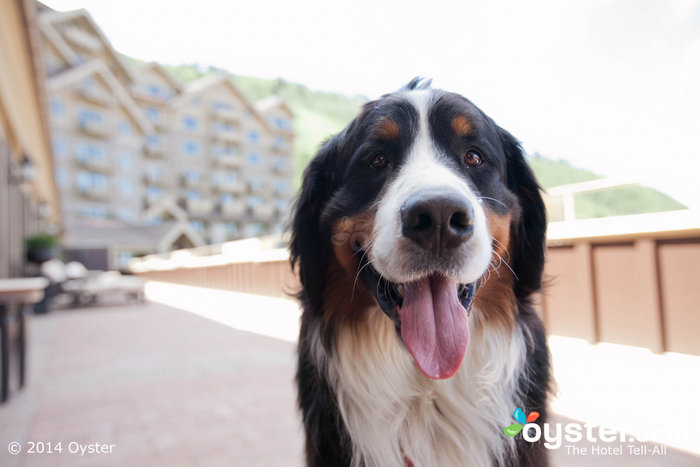 While a pet fee may seem understandable, no one likes the extra $50 to $150 (or more!) fee that it can cost to have Fido tag along on your trip. When you factor in that some hotels charge a daily cleaning fee on top of that, traveling with your furry friend can become a pricey endeavor. Avoid the fuss entirely by seeking out a truly pet-friendly hotel chain. Kimpton is one leader in this category, charging zero pet fees, providing loaner beds, bowls, and mats, and even welcoming dogs at their nightly wine reception. (This even holds true at their ultra-trendy luxury properties, like .)
3. Newspaper Fees
It may seem as if print media has gone the way of the dodo, but hotels are still raking in the cash from that copy of USA Todaythat appears are your door every morning. In fact, one Hilton guest sued the brand over charging for the 75-cent paper — a suit that prompted , ultimately discovering that more than half of the paper's daily circulation is from hotel copies, and that Hilton alone was pocketing an extra $41 million per year from the paper. If you don't read it, don't hesitate to ask the front desk to remove the charge — they're typically refundable.
4. Resort Fees
Resort fees are relatively common and not necessarily hidden, but they often aren't disclosed as part of the total room rate, misleading travelers into thinking their screaming hotel deal is better than it actually is. Resort fees can range from as little as $4 per day to upwards of $50 per day — or more — depending on the hotel. What's included in them varies greatly, ranging from Wi-Fi to in-room water bottles to parking. Some hotel properties call their resort fee a "facilities fee" when it includes access to amenities that are typically standard, such as fitness centers, business centers, and pools. (Recently, properties on the Strip have become top offenders here.) While this fee is harder to avoid entirely given that you likely will take advantage of a resort's pool or beach umbrellas, it's wise to factor it into the nightly rate before booking. If you truly won't be taking advantage of any amenities, it never hurts to ask for the fee to be reduced or waived entirely.
5. Internet Fees
More hotels than ever before are offering free internet to guests, but there are still a few holdouts, including some larger chains, where staying connected can run you anywhere from $10 to $30 per day. In some cases, signing up for a property's free loyalty program can save you the expense. Frequent travelers should investigate mobile hot spot options, some of which can be bought for as little as $20 per month.
6. Baggage Storage Fees
Booking a cheap early arriving or late departing flight may cost you. While it's not a common charge, some properties will charge fees for storing bags before check-in or after check-out, a perk that's usually free. At the typical rate of five dollars per bag, this can easily add up for a family carrying lots of luggage. If you plan on leaving luggage for the day, be sure investigate any additional charges you might incur.
7. Extra Person Fees
Ever see the fine print that says "room rates are based on double-occupancy"? You might have never given it a second thought, but if you ever share a room with more than two other people, you could be in for a hefty surcharge when it comes time to settle your bill. While you don't typically have to pay extra for children, additional adults can incur charges between $20 and $50 per night.
8. Air-Conditioning Fees
This is just sneaky. Of course you're going to pony up for air-conditioning on a hot day — no one wants to try to sleep in the sweltering heat. But once you've checked into your room and you're drenched in sweat from lugging your bags in the hot sun, finding out it's going to cost you to cool down is seriously cringe-inducing (and probably sweat-inducing, too).
9. Mini-Fridges Fees
At the GHT Oasis Park and Spa in Lloret de Mar, Spain, guests must pay extra to use their mini-fridges. Have some leftovers you want later and trying to avoid food poisoning? That'll be about four euros a day, please. Or a tummy ache — your choice.
10. Clean Pool Towels Fees
If the hotel has a pool, one can assume the guests are going to need clean towels to dry off. So why not charge for them? Pool towels might be advertised as free, but in fact you have to put down a deposit to use them, and then pay to swap them for clean ones. Better be willing to hold on to your damp, smelly towel if you're on a budget.
11. Electricity Fees
Who would have thought that you'd have to pay extra to turn the lights on? This is not the 19th century, people. We're personally not fans of showering in the dark, ourselves. At some hotels, each room has its own electricity meter, and guests have to pay for exactly what they use during their stay. We guess this will encourage guests not to be wasteful, at least, so we'll almost give this a pass for this in the name of eco-friendliness. Almost.
12. Linens Fee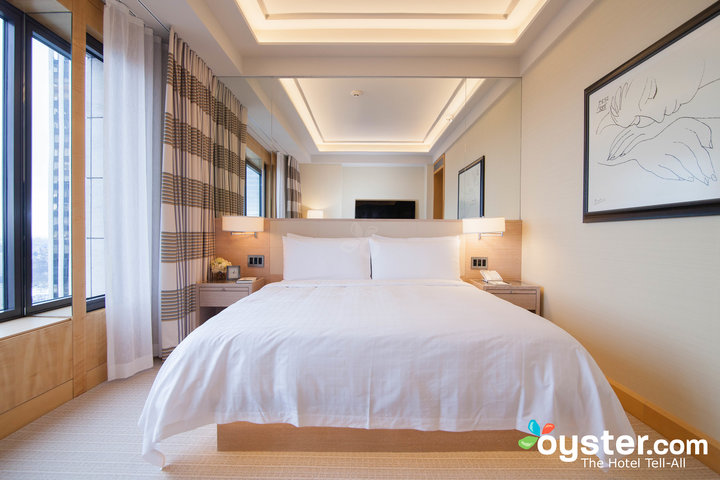 Staying at an apartment-style property might mean sacrificing a few typical hotel features — like a pool, sure. Daily housekeeping, OK — we can make do with weekly. But it should never, ever mean sacrificing sheets and bath towels. Sometimes apartments come with them, but if you want to actually use them — and we assume you don't want to sleep on a bare mattress, or air dry in the shower — you may have to pay extra for the privilege, here.
13. Toilet Paper Fees
Free toilet paper in a hotel room that you've paid for should be a basic human right. But at some hotels in Brazil, like the King Albergue Hostel in Rio de Janeiro, you'll have to cough up a few bucks to wipe your derriere.
With 360 degree spinning wheels, a charging port, a TSA-approved lock, and a hard exterior shell, this bag is built to be the last carry-on you'll ever have to buy.
You'll Also Like:
All products are independently selected by our writers and editors. If you buy something through our links, Oyster may earn an affiliate commission.