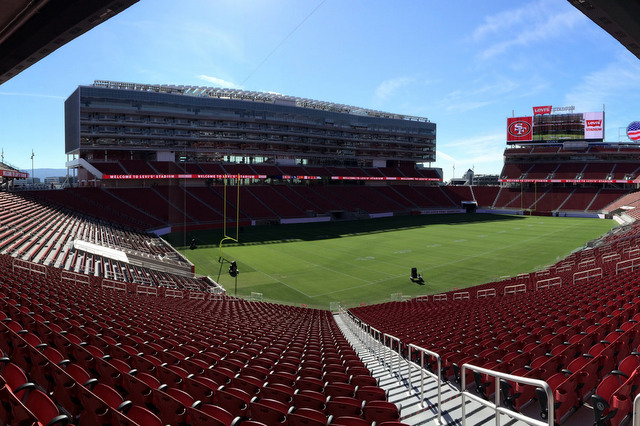 This weekend's games will give us a clearer idea of which teams will be making it to Super Bowl 50 on February 7, but one thing we do know is where the match will go down -- at Levi's Stadium, home of the San Francisco 49ers, in the Silicon Valley's Santa Clara. So whether you've got a good feeling about your team's chances, or you're just dying to see Beyonce and Coldplay during the halftime show, here are seven hotels within 20 minutes of the stadium that, as of publishing, still have rooms available for the weekend. But act fast; they definitely won't be up for grabs much longer.**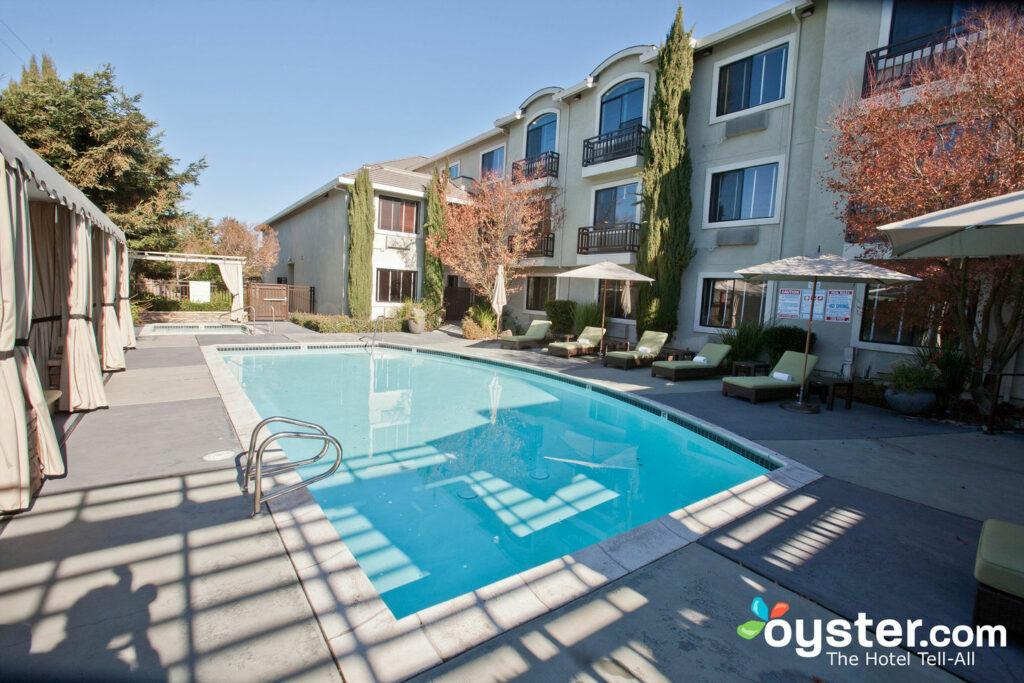 A 20-minute drive from the stadium, or about 45 minutes via public transportation, this Four Points by Sheraton has 79 rooms with basic decor, but contemporary amenities like large flat-screen TVs, coffeemakers, and free Wi-Fi. Hotel features include a tasty restaurant, free underground parking, a fitness center, and a standout outdoor pool, with upscale cabanas and a whirlpool. Though rates here are usually quite reasonable, for Super Bowl weekend the lowest-priced traditional rooms are going for about $600/night.
The Domain Hotel is a 136-room converted motel in Sunnyvale that has been significantly spruced up — colorful rooms have funky decor and high-tech gadgets, the pool is nice and secluded, and freebies include Wi-Fi and parking. Unfortunately this hotel can't escape its structure, with some rooms that only have windows overlooking the lobby and others that are subject to street noise. The hotel is convenient for business travelers and offers perks like iPod docks, flat-screen TVs, an outdoor heated pool, and free breakfast. It's also convenient for football fans as it puts them just 15 minutes from the stadium; Super Bowl rates hover around $600/night.
With some rooms available for about $500/night, the Wild Palms is also part of the Joie de Vivre brand. It sits about 20 minutes from the stadium and features Mediterranean-inspired rooms with perks such as free Wi-Fi and generous work desks. Freebies include breakfast, parking, and newspapers, and there's a small pool, with a whirlpool, on-site.
Larkspur Landing feels like a New England B&B, and therefore is perfect for Patriots fans if the team makes it to the Super Bowl. The cozy lobby has leather couches and hardwood floors, and the roomsfeature warm colors, plaids, and super-comfy beds. In addition to free Wi-Fi, features at this mid-range option include full kitchens in all rooms. While standard rates are closer to $500/night for the weekend, the "prepay and save" offer is closer to $400/night. It's less than 15 minutes from the stadium, but you'll of course need to figure in some extra time for Super Bowl traffic.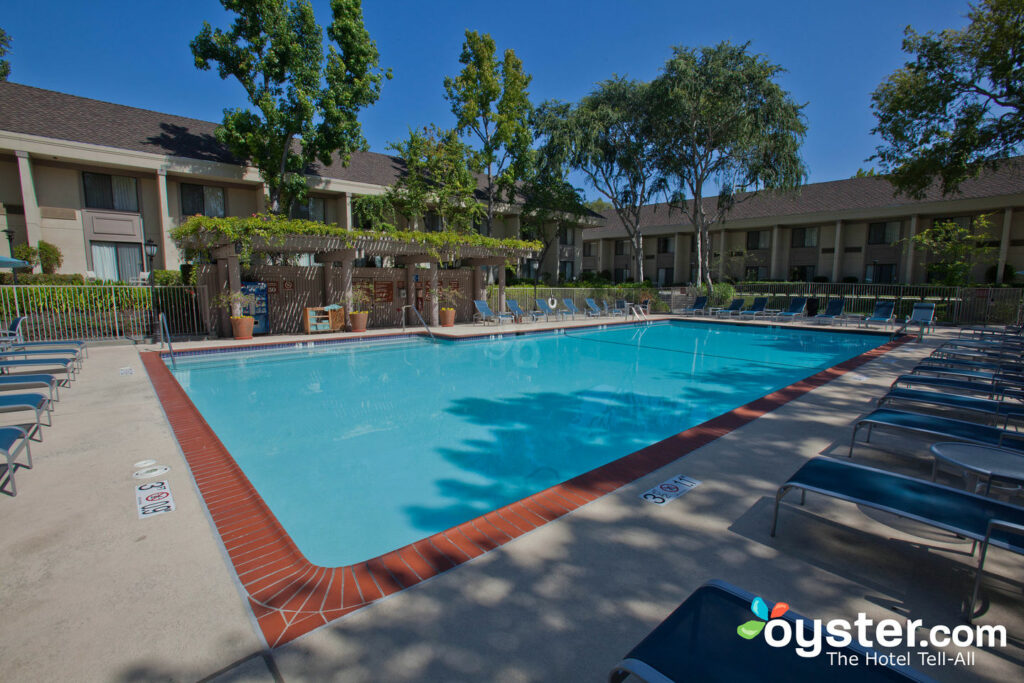 One of the nicest (and most expensive) options still available, this upper-mid-range Sheraton is also less than 15 minutes from Levi's Stadium. It's made up of two-story buildings that surround a huge Olympic-size outdoor heated pool and appealing sundeck. While there is no elevator available to rooms on the second floor, all of the large rooms offer crisp linens, free in-room coffee, and recent upgrades like flat-screen TVs and spacious work desks. But with the hotel's fixed Super Bowl 50 rates, you won't be able to stay in one for less than $800/night.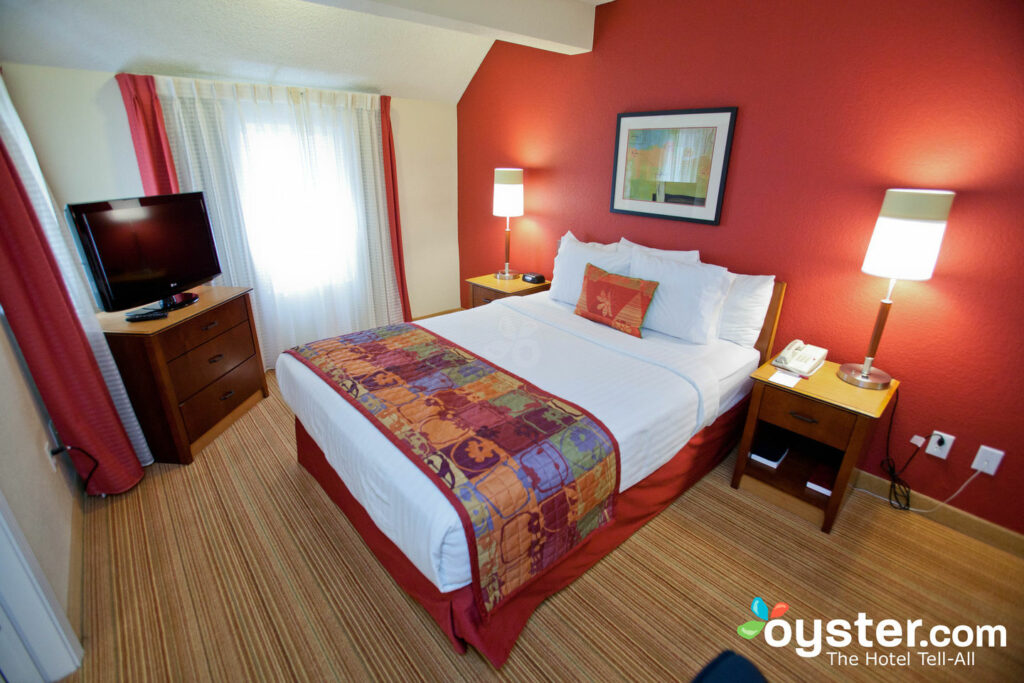 With a location close to Google, Facebook, and Levi's Stadium (which is less than 20 minutes by car), the 112-room Residence Inn Palo Alto Mountain View is a convenient pick — and a relatively cheap one (by Super Bowl weekend standards), at about $500/night for studio suites and $550/night for penthouse suites. All suites offer fully equipped kitchens and extra space including cozy couches and work desks. Additional perks include a free grocery shopping service and free continental breakfast. While there are no on-site restaurants, a nightly happy hour is held in the lounge/lobby area.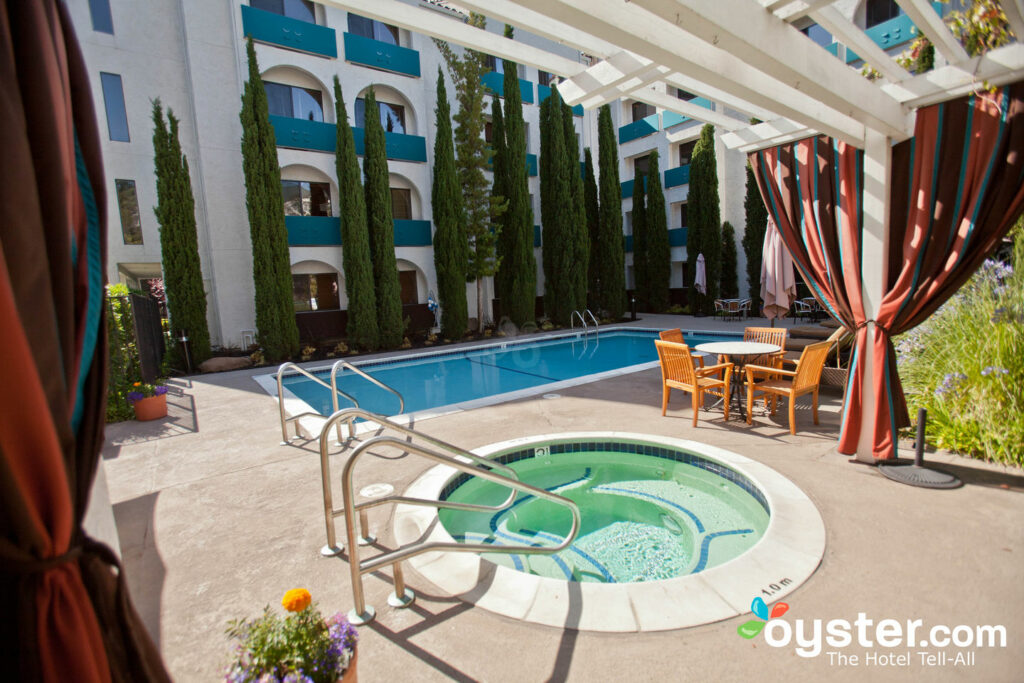 The Hotel Avante is a renovated motel in Mountain View, with rates starting at about $500/night for Super Bowl weekend. This 91-room hotel offers free Wi-Fi, and even executive toy boxes including items such as a Rubix cube. Quirky rooms are colorful and stylish, and feature furniture on wheels so guests can create an ideal workspace. Aside from movable furniture, room decor is masculine, with pops of color and bold striped rugs, along with large flat-screen TVs. This hotel offers many conveniences including free breakfast, a free weekday shuttle, a small fitness center, a nice outdoor pool, and a location less than 20 minutes from the stadium.
Related Links:
**Rates are based on a three-night stay; they do not include taxes and fees.
All products are independently selected by our writers and editors. If you buy something through our links, Oyster may earn an affiliate commission.