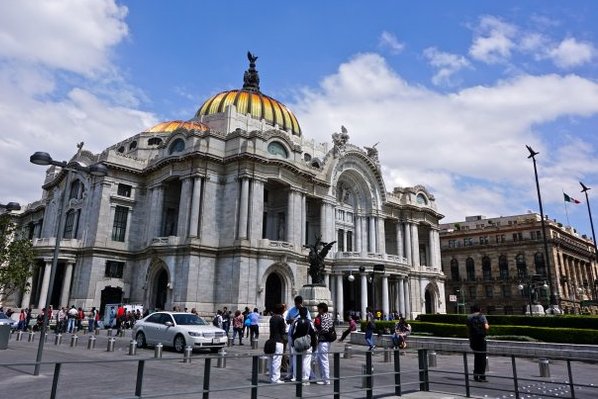 Our team of travel experts are, well, experts after all -- so we know the importance of researching a destination before arrival (even if this means some frantic pocket guide perusals on the flight over). But some things you just can't really learn or fully understand until you're in the city, especially if it's a characteristic that's a tad zanier or a bit different. That is, until now -- for Mexico City, at least.
During a recent trip to Mexico's capital, we saw how much of a cosmopolitan and diverse cultural gem the city has become, and post-trip, we decided that these seven discoveries we made are the most important to pass onto you because a) you probably don't know them and b) you probably should before you visit.
Have any to add? Let us know in the comments section below!
1. Mexico City was built on a lake and it's sinking.
Like Venice and Bangkok, Mexico City was built on water. That was 700 years ago — meaning it's in the race to become the next Atlantis. Major restoration efforts are underway to help offset the damage, and work is also being done to save the architectural gems. But this fact definitely gives you a reason to visit Mexico City sooner rather than later.
2. You can eat all sorts of creepy crawlers.
Mexico has among the world's highest number of edible insects, and locals make use of them in everything from appetizers to dessert. Both high in protein and an organic option, start off with escamoles (ant larvae) — which resemble a nutty risotto — to ease into creepy-crawler dining. Then you can move onto other more obvious-looking bugs such as beetles, crickets, scorpions, and dragonflies.
3. Mexican gastronomy is an official "World Heritage," and the city is a true melting pot.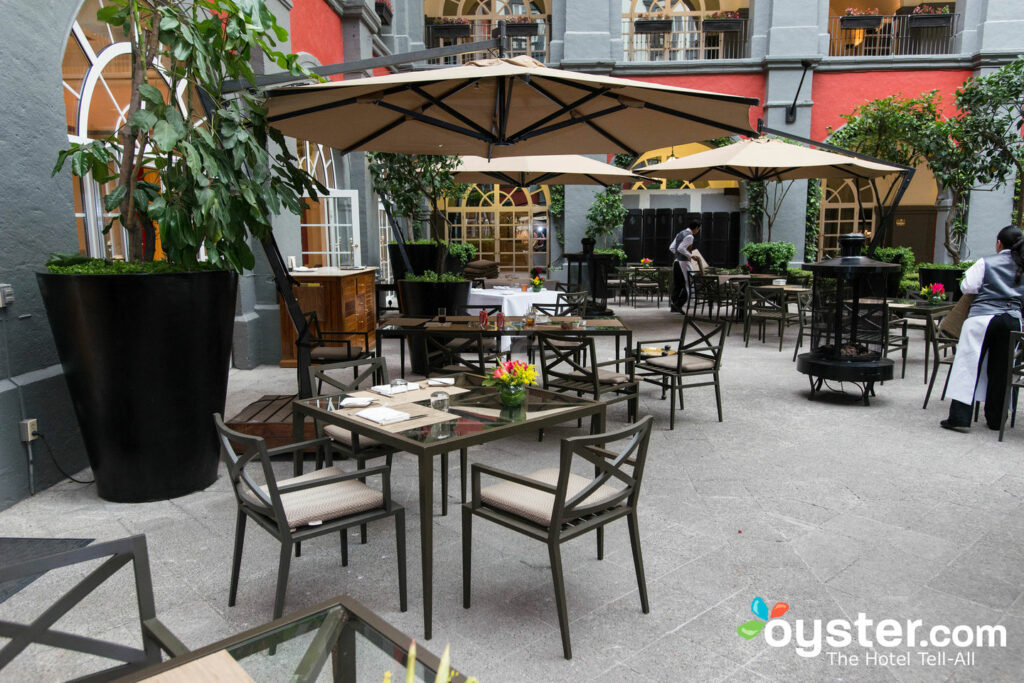 Mexican food goes far beyond tacos, guacamole, and insects. Delicious Mexican cuisine was officially named a "World Heritage" by UNESCO in 2010, and the gastronomy options in the city just keep getting better — with Mexico City being home to food from all over the world. From Japanese and Indian cuisine to food from Spain and Peru, you can find it all in Mexico City.
(Tip: make sure to experience a traditional Mexican breakfast at the Colonial-style Four Seasons Mexico City.)
4. You don't have to spend a single peso to explore the city.
There's a ton of free things to do in Mexico City. A couple include visiting the Angel of Independence (the city symbol, which you can climb up 12 levels for great views from the top), walking around the colorful Coyoacan neighborhood (which boasts delightful cobbled streets, shaded squares, and quaint colonial homes) and perusing the historic center (which features a mix of opulent architecture throughout the area). Most of the museums are also free on Sundays (for those that aren't free year-round).
5. There are more museums here than in New York City or Paris.
Mexico City has a colorful mix of museums and art galleries throughout the city. Of course you can find Frida Kahlo's vibrant works in the iconic blue-home-turned-museum she once shared with Diego Rivera, but there are over 350 other museums and art galleries to visit. Ranging from the architectural wonder of Museo Soumaya (which houses works from Dali, Rodin, Monet and more — and is free to visit), to quirky finds at the Museo del Juguete (a vast toy museum of over 20,000 toys and Mexico childhood nostalgia), you can find a museum dedicated to just about anything. There's even a museum honoring the greatest substance on earth — chocolate, of course — over at MUCHO Mundo Chocolate.
6. There's a festival and event for everyone, too.
Love horror films? Into Taekwondo? Obsessed with fashion? Mexico City has a festival for everything. Favorites include an international book fair (held in October) and a classic car exhibition event (the Carrera Panamericana Classic Car Exhibition), as well as sporting events for runners (the 34th annual Mexico City Marathon with take place in summer 2016) and basketball fans, and the Archery World Cup Final will be held in Mexico City this fall. Art and fashion events include the Material Art Fair (Mexico City's only contemporary art fair dedicated to emerging practices, taking place in February) and the Abierto Mexicano de Diseño festival (an international festival dedicated to celebrating all aspects of design, held in the fall).
7. The city is huge, and very popular among ex-pats.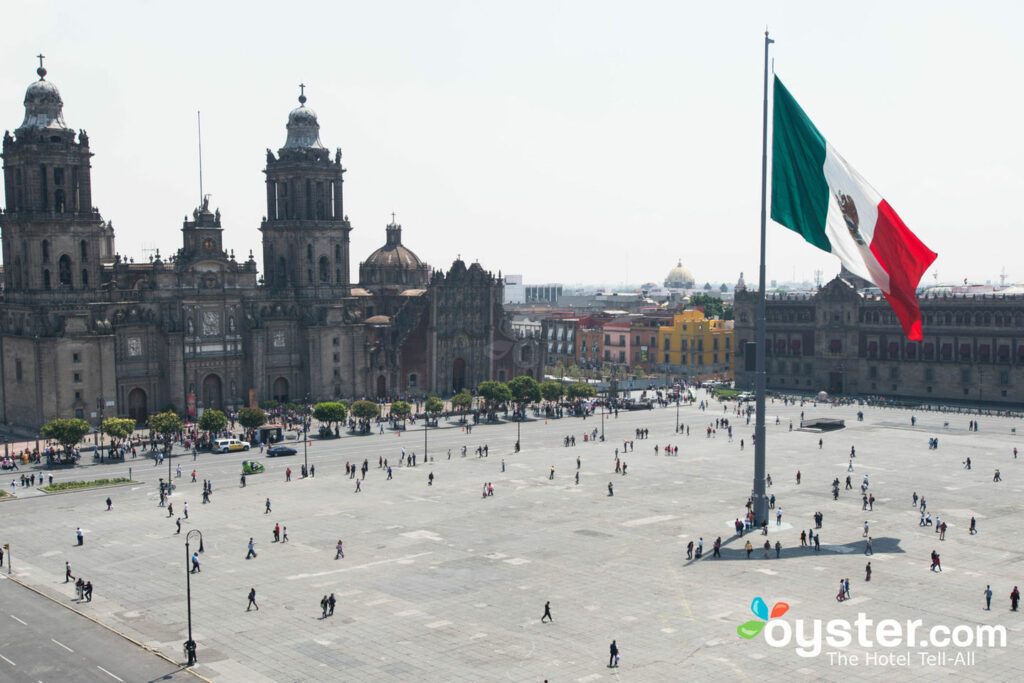 Over 20 million people live in Greater Mexico City, which is more than twice as big as New York City. While this makes road congestion rough, it's easy enough to walk around several different neighborhoods in a day, and it doesn't feel too crowded. If you are thinking of relocating outside the states and you fall for Mexico City after you visit, you won't be the only American in the city, either. Mexico City is home to the largest concentration of Americans living outside of the U.S., with over 700,000 expats.
Related Links:
Andrew Villagomez is a travel and fashion lifestyle journalist, blogger, and photographer. You can follow him on Instagram and Twitter.
All products are independently selected by our writers and editors. If you buy something through our links, Oyster may earn an affiliate commission.