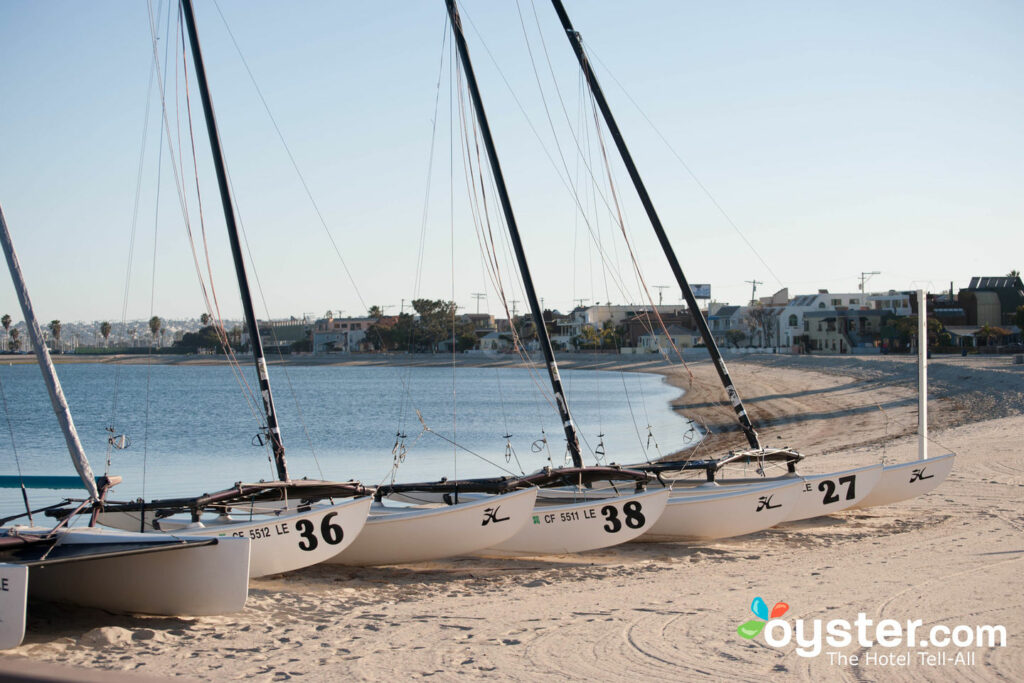 San Diego is big and beautiful -- and, we'd argue, should be on everyone's list of U.S. trips. But it can also be crowded and a little chaotic in certain places. So whether you're a first timer, or you've seen all the obvious spots and are looking for a fresh perspective on San Diego, you may have a better time if you hit at least some of these seven more local hot spots that (most) of the other tourists haven't thought of.
Can you think of any other hidden gems? Let us know in the comments!
1. Wild Wonders Zoo
Everyone knows the San Diego Zoo is great. But what most tourists don't know is that you can get a more personal experience by taking a drive to Wild Wonders in Bonsal, about 45 minutes north of San Diego proper. It boasts nearly same variety of animals as the better-known attraction, with over 150 creatures such as monkeys, snakes, foxes, alligators, but also teaches about the conservation of our planet, with a professional biologist and animal trainer leading small-group tours.
2. Keys Creek Lavender Farm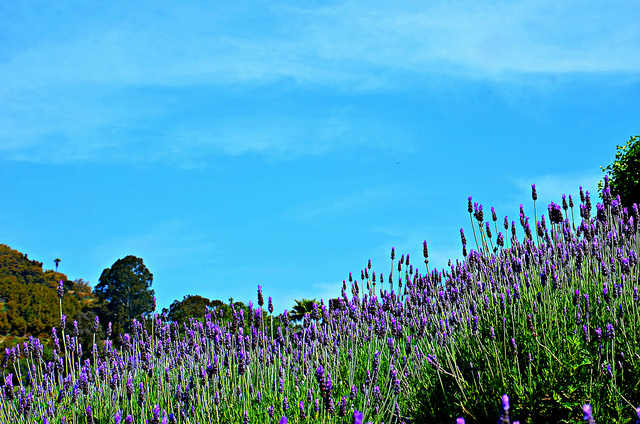 Situated at the end of a 1.5-mile dirt road, nonexistent to GPS, this retreat requires quite the winding journey to reach it. But you know the pot of gold at the end of a rainbow? It's like that — but purple. The treasure you find will be San Diego County's only USDA-certified organic lavender farm. Visitors are encouraged to walk through over eight acres of lavender crops, with a dozen different scents — all relaxing and heavenly. The farm offers classes, workshops, tours, and even week-long healing retreats, showing off the power of this flower. Also, the farm store sells 50 lavender products, such as perfume, shower gel, and lip balm.
Hotel Pick:
3. Fireside by the Patio
This restaurant is a favorite of locals, and for good reason. Everything on the menu is cooked using the oldest tool known to man: fire. Shellfish starters, salmon, burgers, flat breads, and almost everything in between is cooked over a flame. That not only makes the food taste surprisingly succulent, but also creates a cool ambiance as well. Fireside is located in the trendy Liberty Station, a place of shops, food, and worthwhile events, such as the annual Wine & Music Festival in June and the annual Beer Festival in July.
Hotel Pick:
4. La Jolla Zip Zoom
The La Jolla Indian Campground has been a favorite destination of nearby residents since the early 1900s. The fandom is still in full force, though the more recent reasons include inner tubing along the San Luis Rey River and the La Jolla Zip Zoom, the longest zipline in California. It runs along the aforementioned river, delivering some memorable views of mountains, canyons, and slopes. A visit here is an all-day outing for most, about an hour's drive from the geographic center of San Diego, but the experience — including all 6,273 feet of flying through the air — won't likely soon be forgotten.
Hotel Pick:
5. Lux Art Institute
What do you go to an art institute to see? Art. Now, when was the last time you went to an art institute to see art being made? Exactly. The Lux Art Institute stands in a rustic setting of Encinitas, roughly 30 minutes from the heart of San Diego. It's a striking place thanks to its artist-in-residence program, which brings in talent from all over the world to live and work within the museum grounds. You'll get a chance to see completed masterpieces, as well as works in progress. You can also take a stroll through the on-site gardens and visit the amphitheater, where painting classes for all ages are held.
Hotel Pick:
6. Sally's Seafood
Sally's, as San Diego residents tend to call it, is arguably one of the best seafood restaurants on the shore. Built at water's level with an outdoor patio, it makes diners feel as if they're sitting out on the Pacific. It's a lively spot for date night and family get-togethers among the locals. The menu changes with the season, but don't leave without trying the Tower, a sampler of oysters, shrimp, Alaskan king crab legs, lobster tail, and more, which serves up to seven.
Hotel Pick:
7. Palomar Mountain State Park
This one's a doozy for a few reasons. One: the behemoth, Palomar Mountain. It's popular with local biking enthusiasts, many of whom make it the 6,142 feet to the top on a regular basis. Second, the state park itself is home to a number of hiking trails, meadows, fishing lakes, and beautiful vistas.
After all that, if you start to feel you've had enough outdoor fun for one day, you can look towards the sky at the Palomar Observatory. It's the residence of one of the largest telescopes in the country. Inside is a free museum that shows all of Palomar's discoveries, including the very first brown dwarf star.
Hotel Pick:
Related Links:
All products are independently selected by our writers and editors. If you buy something through our links, Oyster may earn an affiliate commission.