If you're anything like us, when you're not out traveling, you're thinking about travel, whether that means plotting your next getaway or feverishly scrolling through your Instagram feed to satisfy your wanderlust. Luckily, there are plenty of themed subscription boxes that bring the excitement of travel straight to your doorstep each month. While some focus on international food, others highlight beauty and style products from around the globe. Below, we name a few of our favorite travel subscription boxes worth signing up for.
1. The Wanderlust
Beach lovers will fall head over heels for The Wanderlust subscription box created by Bikini.com. Each monthly package is themed to represent a different beach around the world, and comes with beauty, style, travel, and fitness items. Some past products include wallets with map etchings, sleep masks, local sunscreen, and pineapple-printed fanny packs. If you can't book it to the beach, this might be the next best thing.
2. Try the World
It can be hard to find the drinks and food from other countries in your own hometown, but that's not the case anymore, thanks to Try the World subscription box. Try the World offers two subscription options: The Countries box, which includes gourmet foods (including ingredients to cook with), drinks, and snacks from different corners of the globe, and the Snacks box, which packs up delicious local snacks from around the world. Try the World uses products from local, family-owned companies and throws in a culture guide with a story about the items and the companies they come from. You'll also find recipes and tips on how to engage with the food culture of that specific country.
3. BookVoyage
BookVoyage wants to help people escape to various times and places through the power of story. Each box represents a different country, and includes a book that was written by a local author from that destination and translated into English. It also comes with a bit of tea or coffee and a nice treat from the country to enjoy while you read. BookVoyage's hope is that these boxes will help people learn about other cultures, and thereby foster more tolerance worldwide.
4. GlobeIn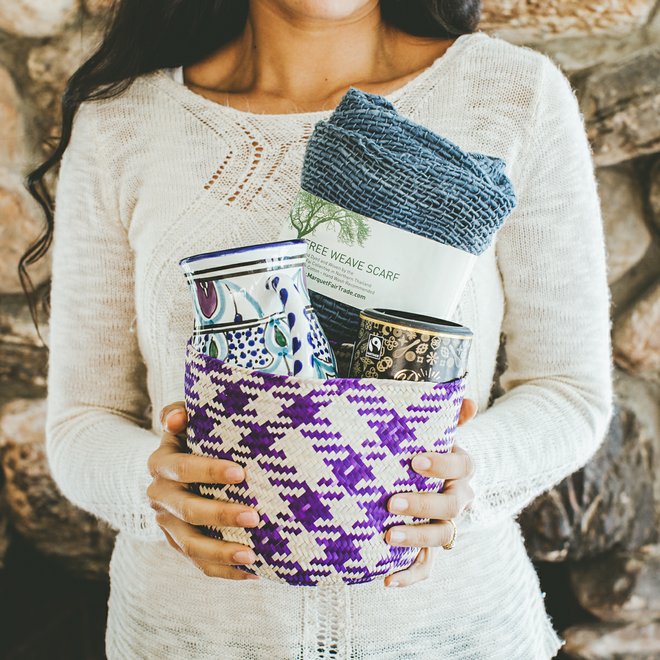 Some of the best vacation souvenirs are those that are trendy, local, and artisanal. GlobeIn offers travel subscription boxes that feature those amazing types of items from around the world. Here's how it works: First, choose how many months you want to receive the subscription box. Then, select a theme each month. What makes GlobeIn unique is that their work with local artisans has a significant impact on communities worldwide. For example, the Picnic box packed a picnic blanket from Cambodia, wood cutting board from India, and bottle basket from Mexico. All of that provided over 17,000 hours of work to Indian artisans, income to 45 female artisans in Mexico, and employed 60 handicapped artisans in Cambodia. That's a lot of worldwide good for a subscription box.
5. Cairn
If your idea of a perfect travel destination is somewhere you can hike, connect with nature, and be outdoors, then Cairn is the right travel subscription box for you. Each month, three to six outdoor or camping-themed products are placed in the box and delivered to subscribers. These items have about a $50 value and include things like outdoor cookware, apparel (socks and gloves, for example), skin care products, food and energy packets, and emergency kit items. The Cairn box is curated to fit your outdoor adventure needs, thanks to a subscriber profile that includes questions about your apparel size, food preferences, and if you have a doggy companion.
6. Universal Yums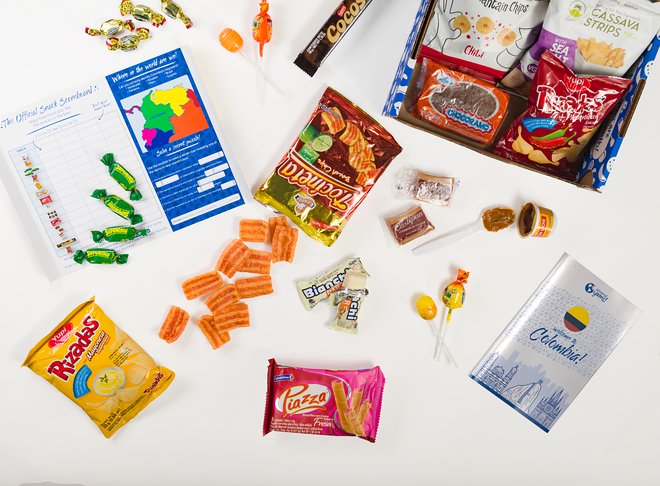 Universal Yums is here to satisfy all your worldly snack cravings. In addition to snacks and candies from around the world, an educational booklet is included in each monthly box to help you learn about the different flavors of other countries. This year alone, subscribers received boxes with snacks from Turkey, Belgium, and Pakistan. It's a great way to get a taste of the different destinations from home.
7. Little Passports
Inspire the next generation to travel with the Little Passports subscription box. Little Passports provides four different subscription boxes for kids ages three to13, of which three have awesome travel themes — a World Edition, a USA Edition, and an Early Explorers edition (perfect for kids ages three to five). Kids will receive a starter kit for their first month. The World and Early Explorers subscriptions include a cute — albeit small — suitcase with things like maps, passports, activity sheets, and a letter from fictional pen pals, Sofia and Sam. On the other hand, the USA subscription starter kit has a USA field guide and map as well as activity sheets. Young tikes will follow Sofia and Sam on their adventures each month when they receive a package filled with souvenirs, photos, stickers, and activity sheets from different places around the world or country. These subscription boxes will not only allow families to engage in the fun of travel, but will also teach kids about the geography and history of various states and countries.
You'll Also Like: