Many travelers put Paris at the top of their France bucket list, but there's a lot more to the beautiful country than the Eiffel Tower and Louvre. While we certainly recommend a trip to the City of Lights and other popular French cities like Lyon and Nice, there are numerous locales worth a visit that often get overlooked. We've rounded up seven of the most underrated places in France, all oozing with the same romance, charm, and history found in well-known destinations.
Annecy is a romantic town along a pristine lake of the same name, with striking mountains acting as the backdrop. It's part of the Auvergne-Rhône-Alpes region in southeastern France, a quick 50-minute drive from Geneva, Switzerland. Visitors can spend their days exploring historic castles and cathedrals, shopping along the canals, and even paragliding over the picturesque landscape. Couples should be sure to cross the Pont des Amours (Lovers' Bridge), as legend says that those who kiss while on the bridge will be together forever.
Our Hotel Pick: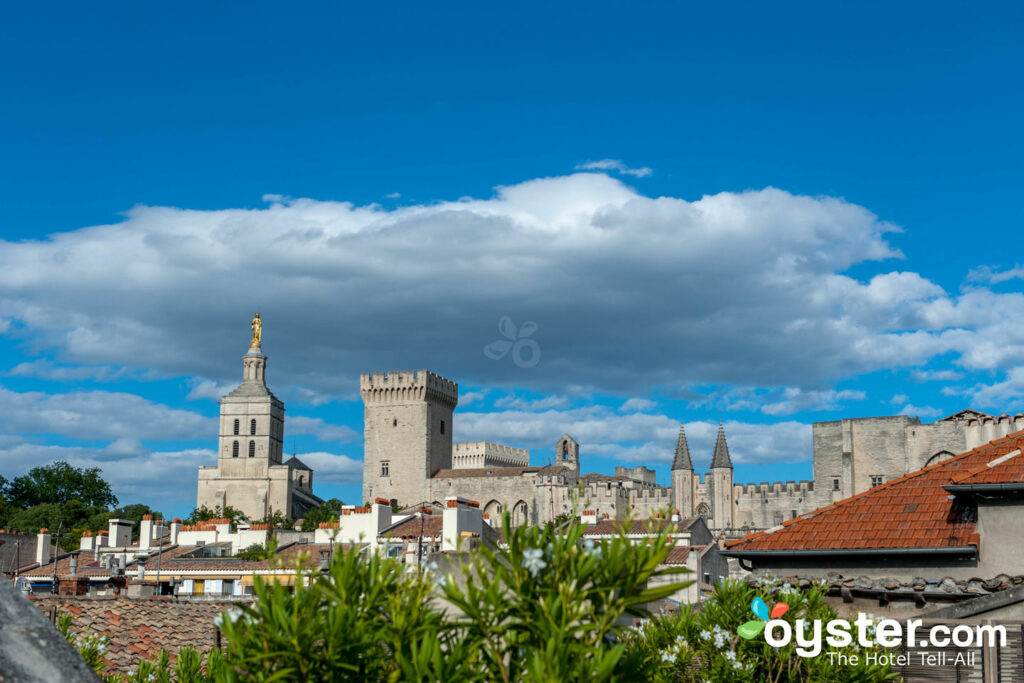 Medieval buffs particularly will be drawn to Avignon, whose ancient town center is enclosed by a 14th-century fortress. The Palais des Papes (Pope's Palace) housed several popes between 1309 and 1377 before they moved to Rome, followed by two antipopes until 1403. It remained under papal control until 1789, when it was seized during the French Revolution. For those that don't mind crowds, the annual major arts festival in July is a jubilant time for theater, dance, and film. The town is situated along the Rhone River, an hour drive northwest of Marseille.
Our Hotel Pick:
A 15-minute drive from Monaco, and 25 minutes from Nice, Eze is a charming destination that makes for a great day trip or acts as a base for exploring the breathtaking French Riviera region. With a population of around 3,000, the tiny town is far less tourist-crazed — but no less beautiful — than other Mediterranean coast cities like Cannes. Set high on a hill (1,407 feet above sea level), Eze also has stunning sea views from several vantage points, including the lovely cacti-filled Exotic Garden of Eze.
Our Hotel Pick:
An hour north of Normandy (and two hours from Paris), Honfleur is a harbor town of around 9,000 people. Sitting along the coast where the Seine meets the English Channel, the landscape here is certainly pretty, and acted as subject matter for Impressionist painter Claude Monet. Tourists here can visit the architecturally interesting Church of St. Catherine (the largest church built of wood in France), the Musee Eugene Boudin (he was Monet's tutor), and stroll along the boat-filled Le Vieux Bassin.
Our Hotel Pick: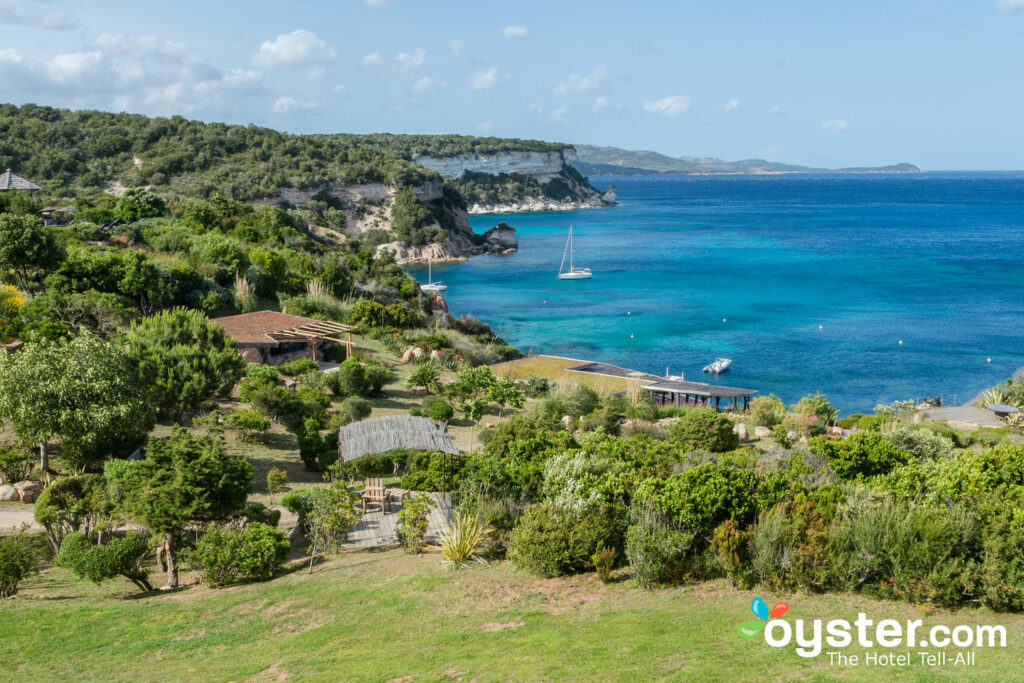 For travelers that can't decide between Italy and France, Bonifacio offers a perfect compromise. Occupying the southern tip of the island of Corsica, this destination is nearly within arm's reach of the Italian island of Sardinia (ferries run back and forth multiple times a day). Idyllic beaches and cool caverns are large draws, but it's the long history that really stands out. Founded around 830, the medieval town center today has narrow cobblestone streets, 12th- and 13th-century sites, and lots of charming cafes. The island lures lots of vacationers — primarily from France — during summer months, so travel in the off-season to avoid crowds.
Our Hotel Pick: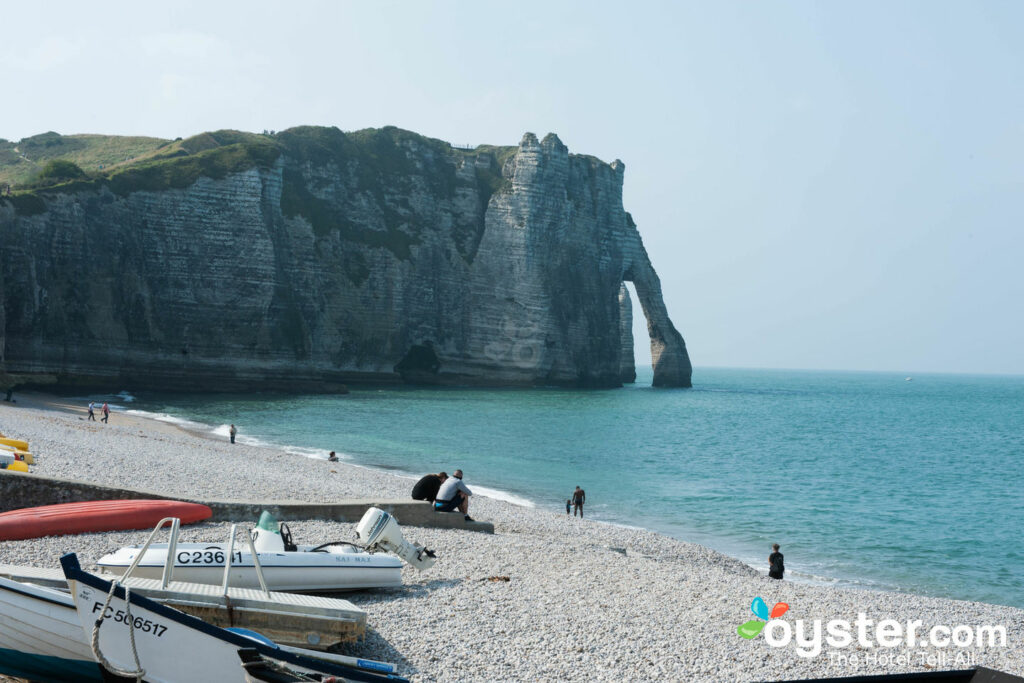 A tourist and farming town, Etretat is a tiny commune of around 2,000 people. The coastal town is best known for its striking chalk cliffs, including three natural arches that pop against the turquoise-blue water. Outdoor activities center around these stunning landmarks, and boating, stand-up paddleboarding, and simply sitting on the beach are all popular pastimes. A cliffside casino detracts a bit from its charm, but travelers can turn away and keep their eyes focused toward the English Channel.
Our Hotel Pick:
Cobblestone streets lined by German and French architecture in cheerful pink and yellow hues, with timber and flower planter accents, set the fairytale scene in Colmar. The most delightful area is where multiple canals meet, which has been appropriately dubbed La Petite Venise. While the Old Town has lots of charming churches, museums, and pâtisseries, chain stores like Guess and Esprit remind you that you're in the 21st century. Be sure to sample the region's Alsace wine.
Our Hotel Pick:
NOW WATCH: 6 Most Adorable Towns in France
https://www.youtube.com/watch?v=GwnCYaoUON4
You'll Also Like:
All products are independently selected by our writers and editors. If you buy something through our links, Oyster may earn an affiliate commission.