With a long and winding coastline, laid-back and friendly locals, and countless golden beaches, one could easily describe Portugal as the California of Europe. That would then make Lisbon, a city with trolleys and a suspension bridge, the San Francisco. Every year, tourists from around the world flock to Portugal's capital city for its colorful history, beautiful architecture, picturesque streets, and tasty fare. But the country doesn't only have one vibrant, culturally rich city. Here, we rounded up seven amazing day trips to take from Lisbon. We've also added a hotel pick in case you're having so much fun and decide to spend the night.
Located near the Serra de Sintra mountain range, Sintra boasts captivating architecture and gorgeous views around every corner. To reach the town and UNESCO world heritage site, hop in a car (it's about a 35-minute drive from Lisbon) or take a train from Rossio station. Once you arrive, hike or drive to the top of the mountain and visit the Palacio da Pena, a colorful palace that once belonged to the king of Portugal. Built in the mid-19th century, the building's facade is painted in bright red, yellow, and blue hues. Many of the interior walls are also covered in azulejo, the beautiful tiles that Portugal is famous for. Then, move on to Castelo dos Mouros, a medieval castle that was built in the 8th century. The Moorish castle is located at the top of a mountain, so visitors can expect awe-inspiring, 360-degree views of the landscape and towns below. Entry and access to both sites will cost you about 20 euros.
Where to Stay:
The coastal town of Cascais, which is about a 35-minute drive or scenic train ride away from Lisbon, is a popular playground for both locals and tourists. Once a fishing village, the destination now features accessible beaches in and around the area. Rent bicycles to explore the narrow lanes of old town. Or, soak up some sunshine on the popular promenade while admiring the impressive yachts in the marina or unwinding with a glass of Vinho Verde and fresh seafood at one of the many restaurants. For those who would like to learn a little more about Portugal's history, the seaside fortress Palácio da Cidadela provides an impressive museum.
Then, there's Oitavos Dunes golf course, which is about a 10-minute drive from the city center. the second best place to play a round in Europe (and 58th best in the world), Oitavos Dunes offers a challenging course with ocean views and a modern clubhouse.
Where to Stay:
Porto, the second largest city in Portugal, is known and loved for its breathtaking views, spectacular sunsets over the Douro river, and colorful narrow streets. After a three-hour car ride from Lisbon, folks can expect to dine at one of the many outdoor patios in town, indulge on glorious Atlantic fresh seafood, treat themselves to a port wine tasting, or be charmed by the charismatic locals.
Where to Stay:
4. Peniche
A little over an hour north of Lisbon, Peniche is well-known within the surfing community for its countless nearby beaches and stellar waves. Its geography enables the surf breaks to face three distinctly different directions, creating the ideal waves for both beginners and professionals. The friendly city also attracts tourists for its many surf lodges, yoga houses, and golf courses. Charter your own speedboat or take the public ferry seven miles from the port of Peniche to Berlenga Grande island and spend the afternoon exploring castles or kayaking. Seafood lovers should also not miss Restaurante Nau dos Corvos, a popular establishment that's located right on the water.
Where to Stay:
5. Óbidos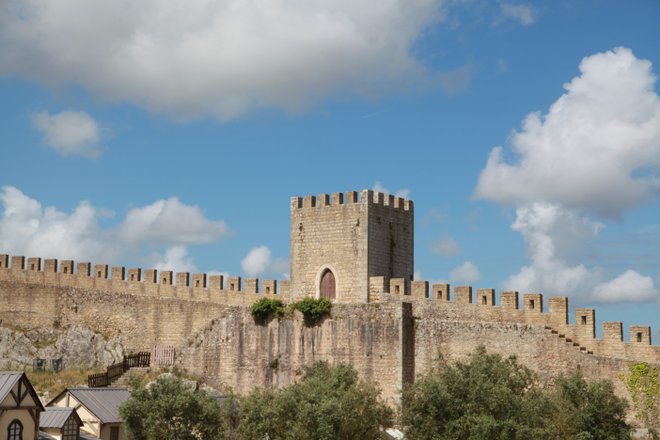 Home to Ginjinha, Portugal's traditional liqueur, the small town of Óbidos offers visitors an ideal combination of historical and cultural experiences. Appropriately named Obidos, which literally translates to citadel in Latin, the destination is situated within medieval walls. After a scenic, one-hour drive from Lisbon, spend the day examining the medieval architecture and walking along the tops of the walls for picture-perfect views.
6. Arrábida Natural Park
Arrábida Natural Park, which is one of 30 areas in Portugal that's officially protected by the government, makes for a tranquil escape from the city. Covering 42 square miles, the lush park is home to two beaches that are surrounded by wild forest. Those who are up for an adventure can start at the village of Azeitão and follow the paths through rich vegetation until arriving at the foothills of the mountain. Trekkers will know they've hit the highest point of the mountain when they witness a stunning view and spot the 501 landmark. Once it's all over, it's only a 45-minute drive back to Lisbon.
Where to Stay: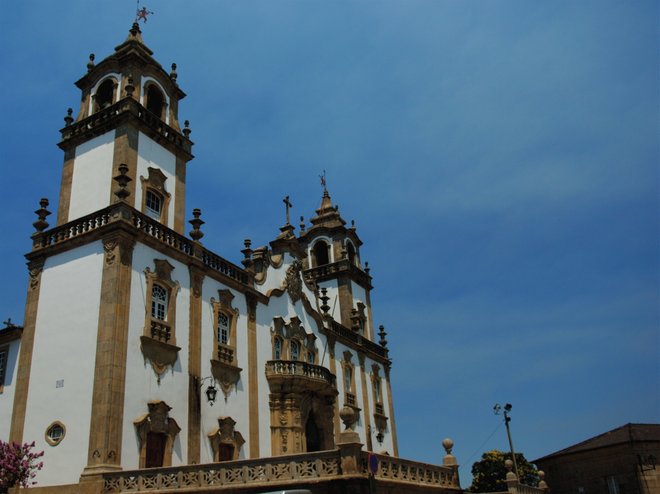 Viseu, a three-hour drive from Lisbon, neighbors Douro Valley, one of the most important wine regions in Portugal. Get schooled on Portuguese heritage and architecture at one of the museums in town, pay one euro to spend a few hours in the Igreja da Misericórdia cathedral, and savor the local culture with a cold glass of "green wine," otherwise known as Vinho Verde.
Where to Stay:
Related Stories:
All products are independently selected by our writers and editors. If you buy something through our links, Oyster may earn an affiliate commission.