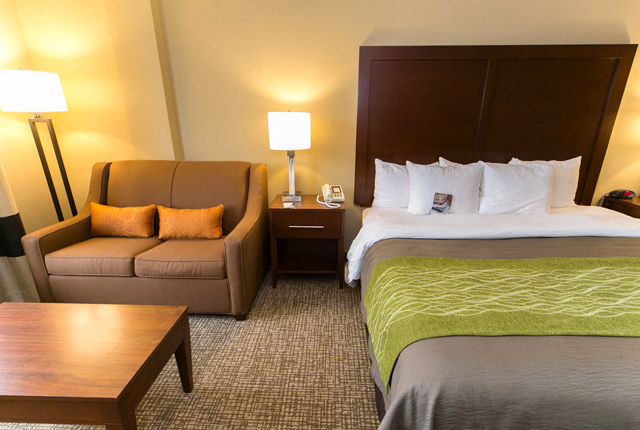 A hotel is more than just a place to rest your head at the end of a long day. It's a temple of calm after braving a wild, unfamiliar frontier. If that oasis isn't everything that was promised on the website, it can mean disaster. Thankfully, at Oyster, we make it our mission to publish undoctored photos and honest reviews of hotels, so you know exactly what you're going to get before you arrive. While hotels can certainly enhance a vacation, there are many ways properties can also ruin a trip. Pay them heed and know when to escape before the entire stay becomes hell with a key card.
1. Bed Bugging Out
If you think bed bugs only skitter through grimy highway motels, you're wrong. The little bloodsuckers have a taste for five-star hotels as well. Staying in a room with bed bugs will turn every evening of your vacation into a bloody, pinprick-filled nightmare. Matters will become worse if you go home with the bugs, as you could wind up spending thousands of dollars to get rid of them. Want to avoid getting your platelets sapped by creepy-crawlies? Upon walking into a hotel room, store your luggage in the bathroom, where they're least likely to be found. Inspect the sheets, mattress, and headboard for bugs and bloodstains. Look behind picture frames, underneath tables, and behind dressers. Want to be extra careful? Zip up your luggage in clear plastic bags. Such a precaution may seem unnecessary until you wake up covered in red bites. Then it will probably be too late.
2. Renovations and Closures
Hotels typically renovate sooner or later, and some completely close down for the revamp. Plenty of properties aim for a piecemeal process, closing down a section of rooms or a couple of reception halls at a time. If done well, guests barely notice that these sections are closed. In reality, however, vacationers often have to deal with early-morning hammering, half-finished rooms, and the pool being shut without notification. What does a hotel owe guests who are inconvenienced by the renovation? It's a case-by-case situation, a former hotel manager explained to The Washington Post. In the most severe cases, a hotel may shut down and cancel your reservation without warning. When faced with such a PR problem, IHG gave its guests comparable or better rooms at a nearby hotel. However, most innkeeper laws don't guarantee that you won't have to deal with construction noise. You might get a lot less sleep on vacation than you expected — perhaps even less than what you were getting at home. To be safe, call the hotel in advance and check if it has any planned renovation projects. For some guests, closing the pool during the winter may be no big deal. Others, who may have hoped to spend their vacation lounging poolside, are left high and dry with no recourse.
3. Disco Lobby
Perhaps you read that the hotel lobby turns into a nightclub after 9 p.m. and thought, "That's great! My friends and I will all be down there partying it up and we don't even need to leave the hotel!" Then, 2 a.m. rolls around and the bottom floor is so loud that it feels like you're sleeping above a subwoofer. You might try and complain to the front desk, but that may not be successful. If you decide to book a hotel with a club in it, double check that your room is several floors away from the speakers. Tip: Read the reviews on Oyster.com to discover if the music vibrates through the beams, because it definitely can.
4. Stain, Stain Everywhere
Most people open a hotel room door expecting a fantasyland where the sheets feel brand-new and the toilet has been "sanitized for your protection." The smallest stain can besmirch your blissful imagination. Stains on the sheets can be disconcerting, no matter how innocent. Those who are brave enough to wave a black light over the hotel bed might run out of the room screaming. If you're paying for a five-star suite, even a stain on the carpet can be a distraction. While there isn't much you can do to plan for stains (unless you're the type of person who carries stain remover everywhere), be prepared to call the front desk or housekeeping and speak politely. Don't be embarrassed, as it's likely they've heard plenty of stain complaints before.
5. The Uninvited Guest at the Party
Most kids love being on a school field trip and most adults get a kick out of attending a bachelor party or wedding. However, being on the same hotel floor as a field trip or party doesn't mean you're automatically invited to it. Hearing fifth graders squeal about their first encounter with an ice machine may seem cute at first, but it could escalate turn into a boisterous nightmare. Then there are the adults who drink too much at a bachelor party or wedding and ultimately get sick. When that happens in front of your hotel room door, and you can't get the smell out of your nostrils, it's no party. If you have to switch your hotel room, remember these quick tips: Call the front desk (you don't need to show up in person), be nice, and if you don't succeed at first, keep moving up the managerial chain.
6. Hidden Fees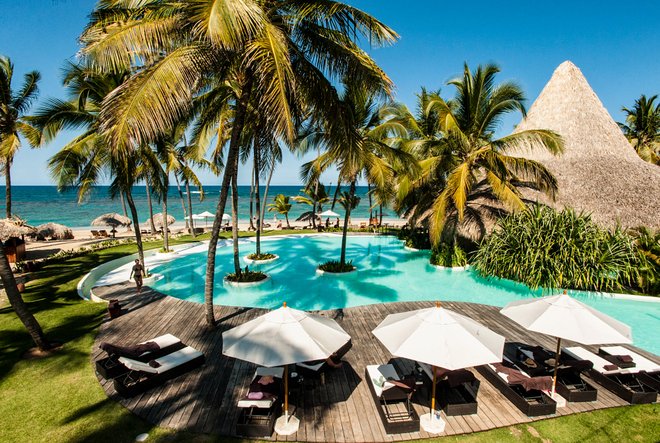 Splurging on a vacation is expected: a four-star dinner, an exceptionally large bar tab, and too many trips to Splash Mountain, included. But it's rare to leave home thinking, "I've got a stash ready for hotel fees." The $15-per-day Internet fee may be expected at this point, but if you use too much electricity, you can be zonked with an energy surcharge. Many resorts also add groundskeeping and resort fees. The valet parking? That could be mandatory, which means it'll cost you another $25 every time you leave. Suddenly, that great room rate you got last-minute has doubled. Research a hotel's hidden fees in advance, and Oyster.com can help with that. Sometimes you can also successfully challenge a hotel fee on your credit card, if the hotel never disclosed the amount before check-in.
7. Bad Air
While some hotels don't allow guests to unlock the windows, others are tough to crank open. For non-smokers, being stuck in a smoking hotel room can be nightmare. And that's not the only way a hotel room can get to your olfactory nerves. An overeager housekeeping team can make the entire room smell unbearable, and too much burned java underneath the automatic drip coffeemaker can give you a headache. Even in the most luxurious hotel rooms, a weak ventilation system can make you think you're in a hospital wing. The tough thing about having a room with bad HVAC is that every room in the hotel can have the same problem. The best you may be able to do is request a fan or simply check out.
You'll Also Like: