Whether you're a pro who rides the tubes year round, or a novice whose gnarliest feat so far is watching "Blue Crush" three times in a row, chances are you already know the major European surf spots -- or maybe not. Destinations like Biarritz in southwest France and Newquay in the southwest of England are buzzing surf towns with more than just water and waves to attract you. But what about the unusual spots where you'll find isolated beaches, empty waters, and even a whole city for a backdrop? For those who want to embark on the road -- or wave -- less traveled, pack an extra-thick wet suit and check out these eight unusual European surf destinations.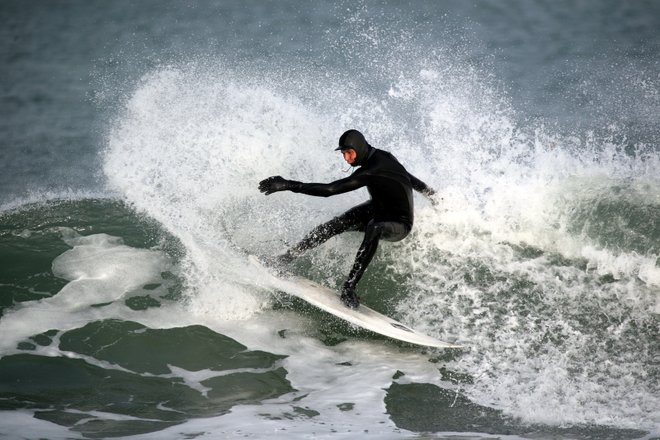 Iceland may well be
the most radical place in Europe to surf thanks to its freezing waters (that's
where the extra-thick wet suit comes in) and relative isolation. Guided surfing
safaris to the Reykjanes peninsula, a short distance from Reykjavik, are
increasing in popularity thanks to the combination of great waves, a lack of
crowds, and a stunning natural landscape. And while Iceland may not have an Endless
Summer (pun intended), in the right season, its extreme daylight hours mean that
the days seem to go on forever.
Hotel Pick: Stay at the historic boutique Hotel Borg for its stylish Art Deco decor.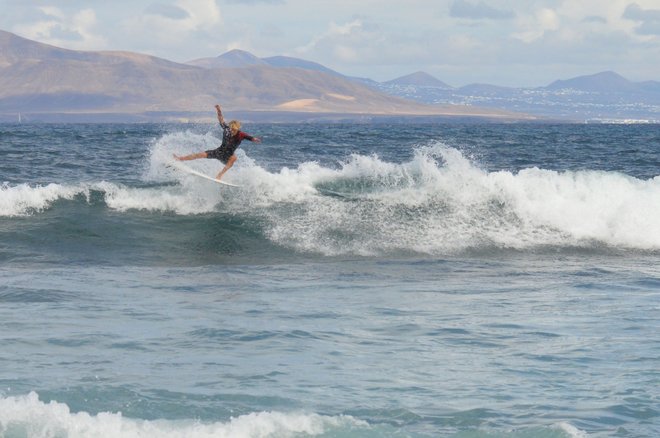 Tackling the extreme reef
breaks and sharp coral of Fuerteventura is a badge of honor in the European
surf scene — the Canary Islands aren't known as the "European Hawaii" for nothing.
One of the most famous surfing islands in the Canaries, Fuerteventura has a passionate local
scene and you'll find the weekend waves filled from September
through April with locals and qualified surf tourists trying to stay upright. If
Fuerteventura seems too daunting, try Lanzarote for a gentler induction to the
waves.
Hotel Pick: Stay close
to the water at the beachside Hotel Atlantis Dunapark.
Pembrokeshire, Wales
is renowned for its beautiful coastline — but it's also home to some of the UK's
best surf beaches. Clean and relatively quiet, Pembrokeshire's coast offering a variety of breaks, meaning any level — from beginner to "Point Break" pro — can
find his or her wave.
And if surfing the
waves of an actual ocean worries you, there's always a manmade one nearby. Set among the
rolling hills, mountains, and rivers of Conwy Valley, Surf
Snowdonia has a purpose-built lagoon complete with its own regular two-meter
wave that peels for 150 meters.
Hotel Pick: The Panorama
Hotel has elegant, spacious rooms with views out to sea.
The capital of Spain's
Basque Country, San Sebastian attracts surfers from all over the world. But it's
not just the waves at the famous Zurriola Beach that bring the surf bums to
town. The charming historical city is popular with all types of tourists and the nightlife, which has sprung up close to the beaches, has created a famous surf-party
scene here. Unlike some of the places on this list, in San Sebastian surfing is
a way of life — in the words of "Point Break"'sbank-robbing zen surf poet Bodhi, "They only live to get radical."
Hotel Pick: Rooms at
the stylish, contemporary Hotel Astoria 7 are film-themed with DVDs and free
movies.
Who knew the UK had so
many surf destinations? This spot in Gloucestershire may not have the legend of
Hawaii's North Shore but it has a whole lot of strange going on. Created by high-tide funneling water inland, the River Severn provides surfers with the chance
to glide along its tidal bore, a bona fide natural phenomenon. Waves can reach
up to two meters and have been known to carry surfers miles down river. The
walk back probably isn't as much fun.
Hotel Pick: Stonehouse Court is a beautiful manor stay near the river.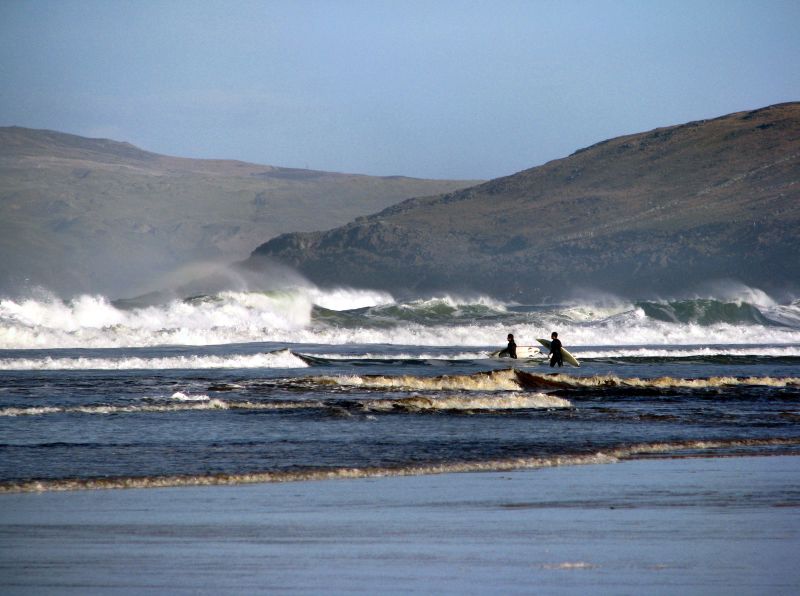 It turns out that
being a lone isle consistently pummeled by the rugged Atlantic creates some
excellent surfing waves for Ireland, with the western County Donegal being the
pick of the country's spots. The small seaside town of Bundoran has an
established surfing community where — despite water temperature approaching Icelandic
territory — a thick neoprene
wet suit is all you need to overcome the "small" problem of hypothermia.
Hotel Pick: Rest up
when you're out of the water at the tranquil, lakeside Harvey's Point hotel.
With a mixture of wave
breaks suitable for a range of levels, Sardinia is one of Europe's most
secretive surf spots. Relatively isolated — being an island helps — its beaches and waves avoid the overcrowding that comes with four-meter swells
elsewhere. Waves are the most consistent here of any island in the
Mediterranean and there are plenty of beaches around Cagliari from which to
launch.
Hotel Pick: La Villa
del Mare features spacious sea-themed rooms located across from Cagliari's
beautiful Poetto Beach.
If sprawling beaches
and the thrill of the open water aren't your thing…then you might want to
question your interest in surfing. However, there is hope for those who want to
keep things urban because there's always the inner city Munich standing wave to
hang ten on. Located within the Englischer Garten, the wave forms in a small
section of the two-kilometer-long manmade Eisbach (ice brook) River. Despite the wave's
stationary nature, it still attracts a loyal following and makes for a good
place to see experienced surfers strut their stuff when you're in the city.
Hotel Pick: You'll
find sophisticated rooms, a chic rooftop pool, and a Michelin-starred restaurant at
the Bayerischer Hof Hotel, located within walking distance of Munich's hot
spots.
Related Links:
All products are independently selected by our writers and editors. If you buy something through our links, Oyster may earn an affiliate commission.