There's something about a hotel room. Of course, some are downright terrifying, but a stay in many -- even those that aren't over-the-top luxe -- feels like a special treat; the bed is plush, every piece of decor feels seamlessly integrated with the next, the bathroom is cleaned for you, and your "delivery" order comes on a silver tray. It's not like this happens for you at home, right?! At least, definitely not the silver tray part. But if you want get keep the pampered feeling going long after your vacation, there are certain design concepts and luxurious amenities -- from sumptuous bed linens to bespoke libraries -- that you can create at home. Here are eight of our favorites.
1. A Champagne Bubble Bath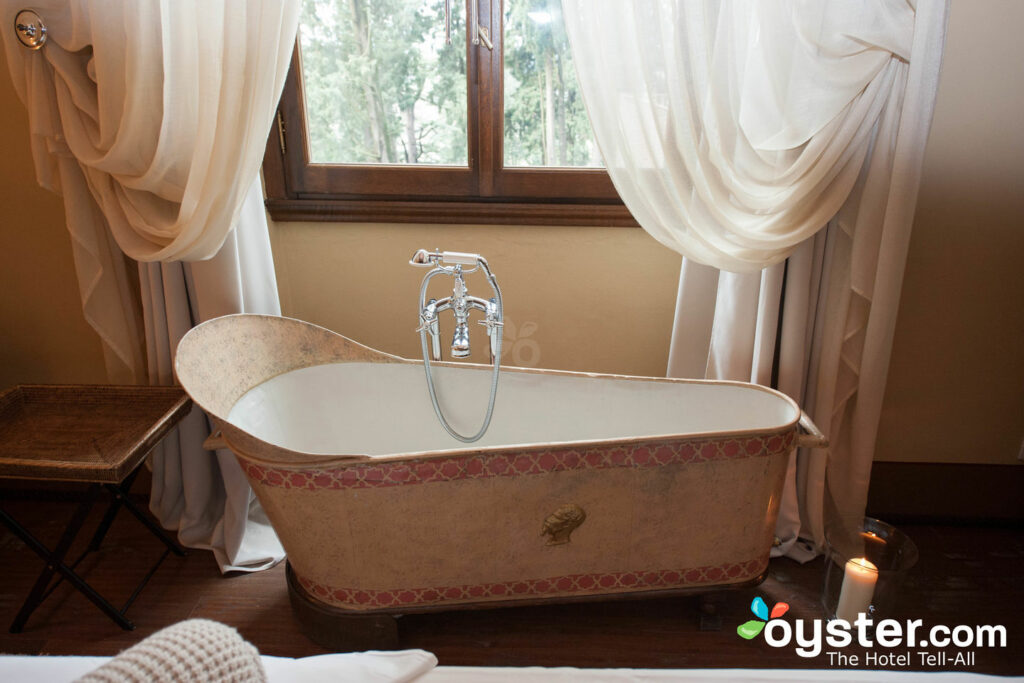 Cleopatra may have bathed in asses' milk but things have progressed since 69 BC, and these days champagne is de rigueur in the world of luxury baths. Offered at Florence's Il Salviatino Hotel, the champagne bubble bath is available for the queenly price of 9,000 Euros. If you have the inclination, a similar experience can be yours at home. All you need is a bathtub, some inexpensive fizzy wine, and the patience to pour.
Hotel Pick:
2. A Private Bespoke Library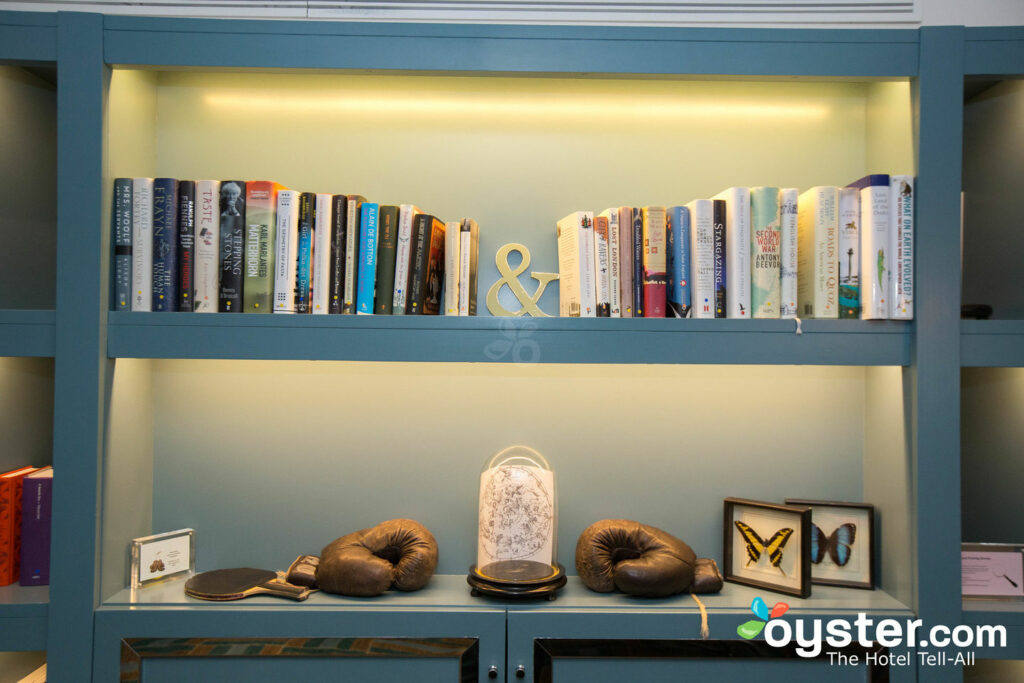 When you're perusing your hotel's bookshelf for something to flick through, do you ever wonder who curated the collection and where all those tomes came from? Well, wonder no more. Ultimate Library is the company providing bespoke libraries for the likes of London's boutique Ampersand Hotel, Istanbul's Pera Palace, and Six Senses Yao Noi in Thailand. What's more, it caters to private homes, offering design and installation — just in case you need some help on your library game.
Hotel Pick:
3. Fender Guitars On Call
With the "Sound of Your Stay Program," the Hard Rock brand sets you up to rock out when you stay at one of their hotels. When you feel the urge to jam, a Fender guitar and amp can be delivered to your room. To get up to Eric Clapton standards (who donated the first guitar to Hard Rock London in 1979) you'll need to practice at home…and a Fender Stratocaster can be yours for around $550.
Hotel Pick:
4. Luxury Toiletries
Hotels differ dramatically on amenities (or lack thereof) — but when it comes to the high-end sector, luxury toiletries are a must. Picking the "right" brand is a signifier of taste and style and — with travel restrictions on liquids — the bathroom goodies are even more important for guests these days. Four Seasons hotels stock Malin+Goetz, W Hotels offer Aviva products, Marriott opts for a select range from Aromatherapy Associates, and Fairmont Hotels pamper you with Le Labo. And while these fancy toiletries might not be free outside of the hotel bathroom, they nonetheless ensure that your morning shower feels a touch more luxe once you've returned home.
Hotel Pick:
5. The Ultimate Sound System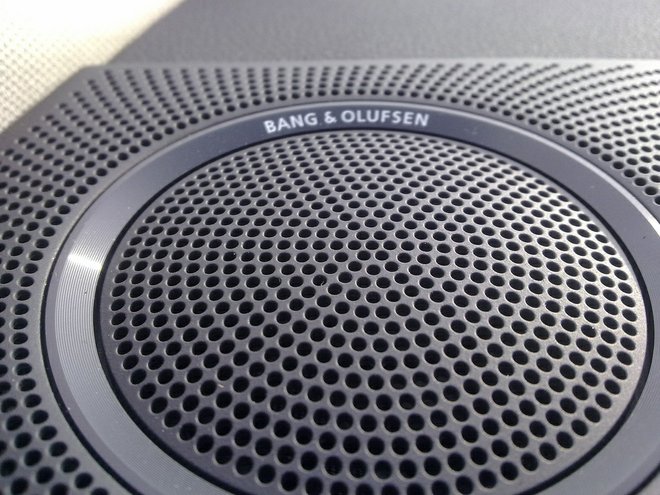 Loud music and hotel rooms don't necessarily go hand-in-hand, but there are audiophiles out there who want the warmth, quality, and clarity of a well-appointed stereo system when they're sleeping away from home — whether they're used to it or not. The Mark in New York City is one hotel that knows the value of good sound, providing it via Bang & Olufsen sound equipment in all of its hotel rooms. Fortunately, you can purchase these home stereo systems for, well, your home. They start at around $1,000 — and climb up to the $80,000 mark.
Hotel Pick:
6. A Chic Wardrobe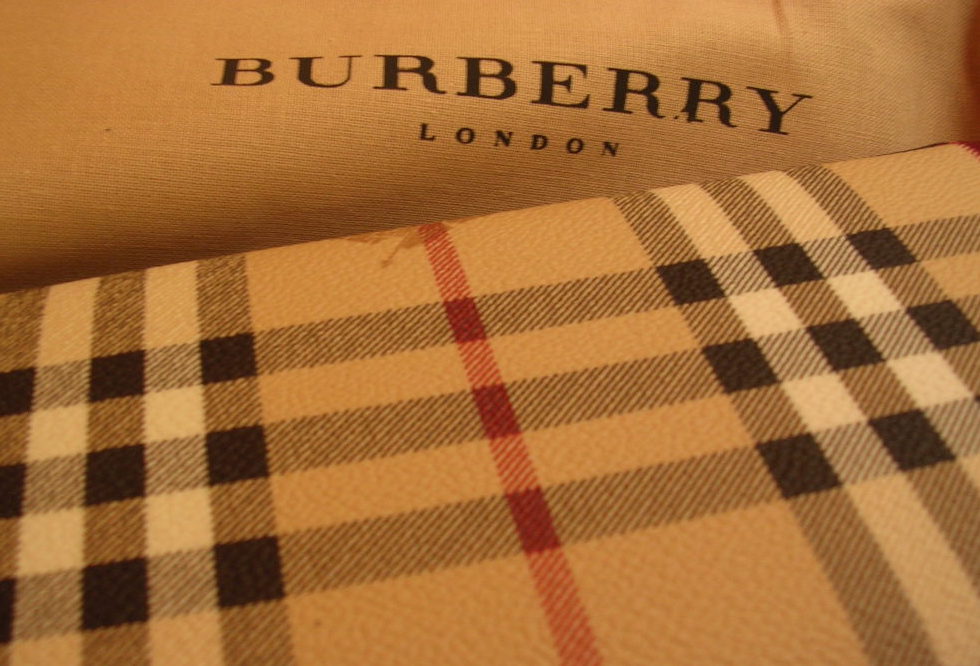 Appealing to the fashion conscious, the Mandarin Oriental Hong Kong provides Burberry trench coasts and Burberry umbrellas to offer guests the most stylish way to stay dry in monsoon season. Stretching for a Burberry trench coat and umbrella of your own isn't too fanciful an idea — and the timeless style of Burberry can be seen as an investment piece…right?!
Hotel Pick:
7. Luxe Linens
Supplying luxury linens to the world's finest international hotels, Frette sheets are the peak in indulgent bedding. Dating back to the 1860s, Frette sheets covered the beds at the likes of the Beverley Hills Hotel, Hotel Danieli and the Crosby Street Hotel. Frette linens may be among the most expensive around, but considering we spend an average of 33 percent of our lives sleeping, can you really afford not to buy a set?
Hotel Pick:
8. A Statement Shower
Not everyone has the space for their very own shower hammock like some guest rooms at the W Mexico City, but fitting your own monsoon shower is relatively easy to incorporate into your apartment or home once you return from vacation. After 10 minutes standing beneath the undulating waves of water, you'll be all like "shower hammock, who?" Taking things one step further, to a place where money is no object, consider setting your bathroom up with the Silver TAG shower, one of the world's most expensive at a cool $100,000. Or book a stay at Rosewood Tucker's Point Hotel and Spa in Bermuda, where the Silver Tag shower is part of the attraction.
Hotel Pick:
Related Links:
All products are independently selected by our writers and editors. If you buy something through our links, Oyster may earn an affiliate commission.