Picture this: you're at bar, it's getting late, and the last thing you want -- especially after a few rounds -- is to put a pause on the fun and head home. If only you could spend the night. Do you see where we're going with this? Though it sounds too good to be true, overnight breweries -- complete with a clean room, comfy bed, and then some -- are a real thing that exist around the country. And no offense to oenophiles, but these beer-cations, which include tastings, tours, lodging, and other perks, are next-level. So rally the troops and great ready for a brewery slumber party.
1. Fredericksburg Brewing Company in Texas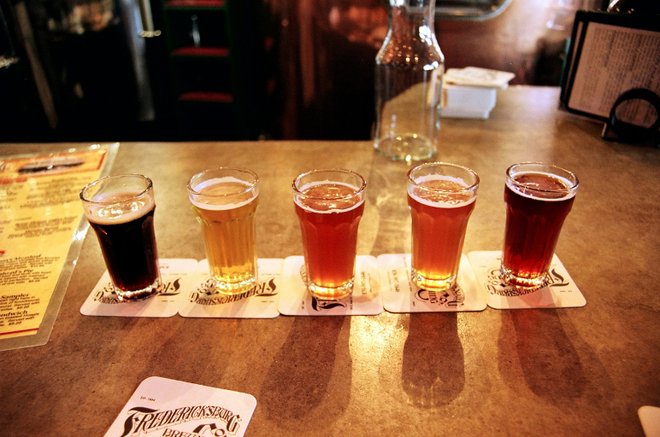 You'd expect a lot from the oldest brewpub in Texas — and this Fredericksburg spot delivers to the max. Step inside the restored 1890s building to find a brewery, restaurant, and biergarten. Luckily, after knocking back more than a few — and putting yourself in a food coma with hearty grub like chicken fried steak and brew stew — you won't have to go far. Head upstairs to the Bed & Brew, where 11 boarding house style-rooms with wooden floors await. And instead a chocolate on your pillow, each guest is given a sampler of four ales brewed on-site.
Turn your "Sound of Music" dreams into a reality by renting a room at this 2,500-acre von Trapp family-owned resort. In addition to the comfortable accommodations, this Stowe hideaway features a restaurant, deli, wine cellar, fitness center, indoor and outdoor pools, and oh yeah, a whopping 30,000-square foot brewery, which produces approximately 50,000 barrels of brew each year. Sip on the lager poured on-site or at one of the several restaurants spread across Vermont.
3. Woodstock Inn Station & Brewery in New Hampshire
https://www.instagram.com/p/BBNuIZ2QI0Z/
Make that one-hour brewery tour a full weekend affair at this New Hampshire inn. It'll set you back about $270 per person, but throws in a two-night stay, multi-course beer pairing dinner, and a beer-making lesson. After getting schooled in mashing, boiling, fermenting (words you'll soon become acquainted with), get some shut-eye in one of the 40 guest rooms that are sprawled across six buildings. Several of the accommodations are positioned over the restaurant and brewery itself — and even feature whirlpool tubs and gas fireplaces. If time is not on your side, daily tours ($9 for a tour, tasting, and souvenir pint glass) are also available.
4. McMenamins Edgefield & Kennedy School in Oregon
https://www.instagram.com/p/BGFQWI9gy7A
Real-life brothers Mike and Brian McMenamins follow the more-the-merrier school of thought, offering not one, but two overnight options. Option A) McMenamins Edgefield, a 75-acre property outside of Portland that comes with more than 100 guest rooms, a brewery, distillery, spa, and an outdoor music venue that has hosted musical heavyweights like Stevie Wonder and Adele, to name a few. Option B) McMenamins Kennedy School in Portland proper. This elementary school-turned-hotel is every rebellious teenager's dream come true (visitors can sip suds in class and light up a cigar in detention). Once abandoned, the now-renovated space features 57 rooms with private baths, a restaurant, multiple bars, a movie theater, soaking pool, and of course, a brewery. We give both an A+.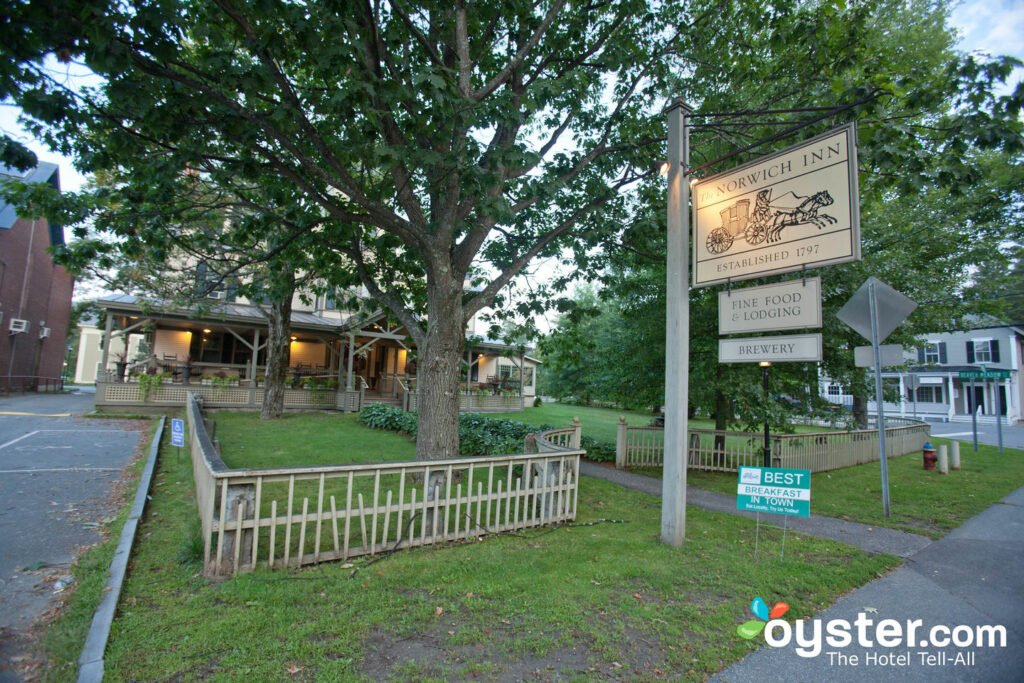 While it's still unclear whether President James Monroe and Dr. Seuss actually raised a glass on this Norwich, Vermont property, the two did (at different times) rest their head at the 38-room inn. Today, the getaway offers cozy rooms with a New England vibe (floral wallpaper, Victorian antiques, exposed brick), plus an award-winning on-site microbrewery that produces Jasper Murdock Ales. Savor each sip — the beers, which are crafted using the finest malts and hops — are only sold at the location. Be on the lookout for special packages like Ales at the Inn, which include a special room rate of $249/night, free appetizer from the Alehouse, welcome Imperial pint from the brewery, a block of Whistling Pig Ale cheddar cheese, and more.
6. Rogue Bed 'n Beer in Oregon
https://www.instagram.com/p/BGdERXlwPx-
Start with a brewery tour, follow it up with a distillery walk-through, and don't miss sampling the hand-crafted brews in between. Plus, there's Brewers on the Bay, a two-story tasting room, and plenty of gorgeous views of the coastal Oregon town to go around. Thankfully, there's a Bed 'n Beer above the property's public house, which consists of fully-furnished rentable one- and two-bedroom apartments (a TV, washer and dryer, private bath, kitchen, living and dining area, a Rogue ale in the fridge, and more are included), so you can wake up the next morning and do it all over again.
7. Brewhouse Inn & Suites in Wisconsin
https://www.instagram.com/p/BGXWFoWIeKD
No, this 90-room Milwaukee inn doesn't have a brewery on the property, but it still ranks high on the cool scale because it used to be one. Formerly home to the Pabst Blue Ribbon Factory, its past life still lives on in the form of copper brew kettle tops and a stained glass window that showcases the patron saint of beer, King Gambrinus. If that's not enough indication of its early days, the front desk, which happens to be fashioned out of beer bottles from local breweries, should be a dead giveaway. But even without an on-site brewery, there's still an abundance of fun to be had. Just walk to the nearby Jackson's Blue Ribbon Pub and let the good times roll.
8. Dogfish Inn in Delaware
https://www.instagram.com/p/BFUiF_2Lg4F
If you're a fan of Dogfish Head beer (or beer in general, for that matter), you're going to want to make a trip to this legendary Delaware brewery to watch where the magic happens. After a hard day's work of tasting and touring, head to the nearby 16-room, beer-centric Dogfish Inn. In addition to some pretty sweet coastal views, the rooms come with a mini-fridge stocked with locally-made snacks. When you're not going bottom's up, make a trip to the beach, gather around the Cowboy Cauldron on the patio, take a hike, ride a bike, or test the waters on a paddle board.
Related Stories:
All products are independently selected by our writers and editors. If you buy something through our links, Oyster may earn an affiliate commission.