No one will fault you for taking the more traditional tourist route to sightseeing in , but when you're done exploring St. Patrick's Cathedral, the Kilmainham Gaol Museum, and the Guinness Storehouse, take a journey to see the city's quirkier, less visited attractions. Care to see Napoleon's toothbrush or stroll through a car park to uncover the coolest street art? Follow our lead and visit these eight hidden gems in Dublin for a unique and unforgettable experience.
1. The Long Room at The Library of Trinity College Dublin
While the 213-foot Long Room is hardly a secret, it's still worth a visit. For starters, it's filled with 200,000 of The Library at Trinity College's oldest books. Among the prized collection is the Book of Kells and one of the few remaining copies of the 1916 Proclamation of the Irish Republic. Built between 1712 and 1732, the space also features marble busts of philosophers by sculptor Peter Scheemakers as well as a stunning wooden barrel ceiling, which was constructed in 1860.
2. Marsh's Library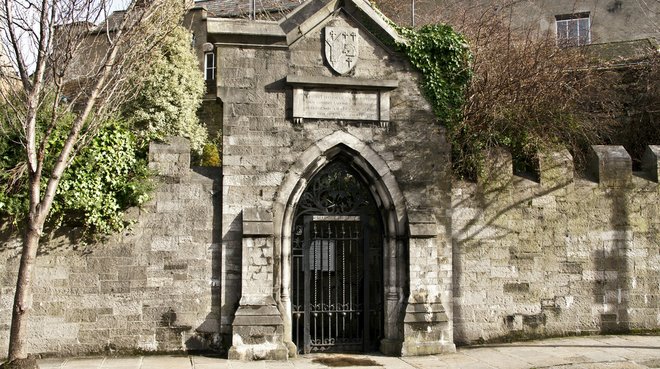 Speaking of libraries, Marsh's Library offers another must-see book collection. Tourists often pass this building, which was created by Archbishop Narcissus Marsh in the early 18th century, on their way to the St. Patrick's Cathedral, located next door. While visiting, browse the oak bookshelves that hold more than 25,000 rare tomes. Open to the public for a nominal fee, the library also hosts several events, including lectures and educational scavenger hunts for students.
3. Robert Emmet Execution Block at Pearse Museum
https://www.instagram.com/p/BDqLR7rt-c9
No trip to Ireland would be complete without raising a pint to the spirit of Robert Emmet, the Irish nationalist who led a failed rebel attack against the British in 1803. Treason was the charge when he was executed and beheaded on September 20, 1803 at the age of 25. He left behind his love Sarah Curran. Today, the exact location of Emmet's grave is unknown, but the Pearse Museum houses a macabre artifact related to the leader — his execution block.
4. Napoleon's Toothbrush at Royal College of Physicians of Ireland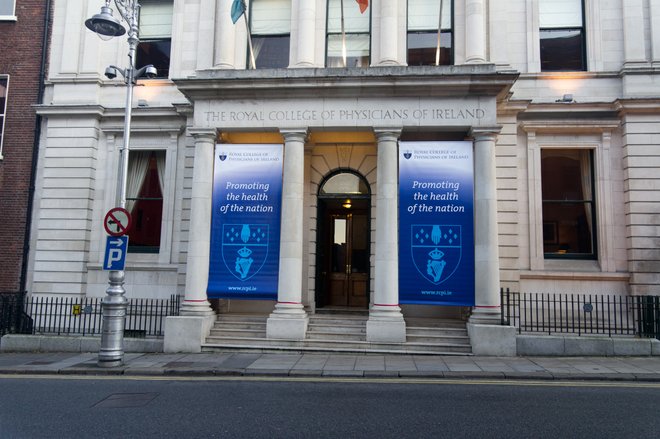 At the Heritage Centre inside the Royal College of Physicians of Ireland lies a unique collection of Napoleonic relics. Among the quirky items on display are two snuff boxes and a silver toothbrush, which is stamped with the letter N and was used when Napoleon Bonaparte was exiled. The emperor left the possessions to his surgeon, Barry O'Meara. The college's Heritage Centre is open to visitors who want to explore Napoleon's personal possessions or view the collection of books, manuscripts, medical instruments, and other historical items related to medicine.
5. McDaids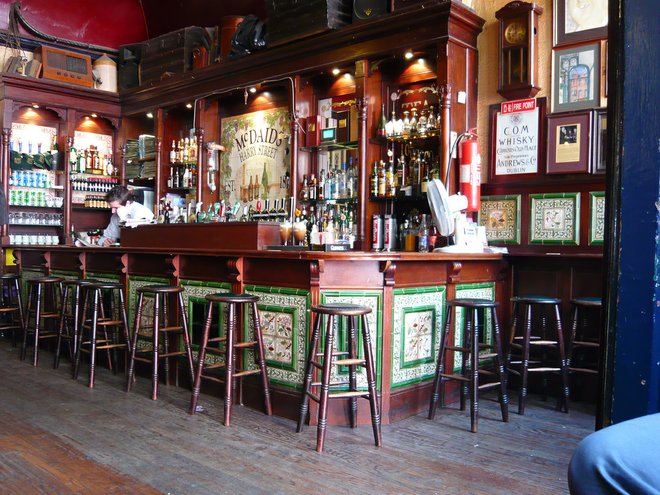 Dublin's pub culture is strong and there's no shortage of places to grab a pint and kick back. For a traditional pub experience, stop by McDaids, an unpretentious bar that offers wood-panel interiors and a quiet atmosphere off the busy Grafton Street. Established in 1779, the watering hole was a haven for Irish writers like Patrick Kavanagh, Brendan Behan, and Liam O'Flaherty. Hillary Clinton was also said to have dropped by in 2009.
6. Street Art at Tivoli Car Park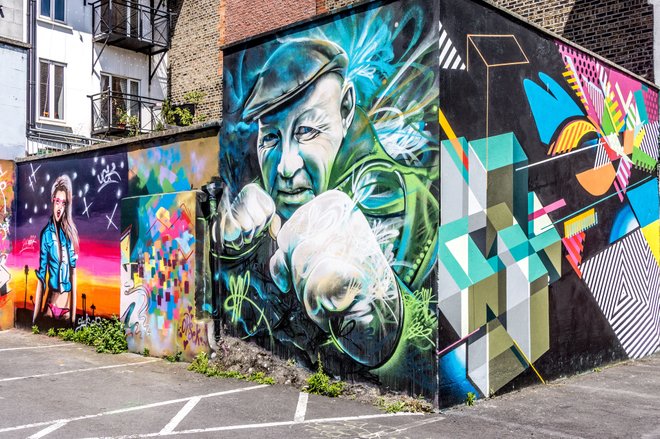 Looking for a free way to take in the art scene in Ireland? Head to the Tivoli Car Park, an outdoor museum in an unlikely space. Here, visitors will find colorful murals by graffiti artists from around the world in between parked cars. And if you still want more, there's also The Bernard Shaw, a wall with rotating murals, on Richmond Street.
7. Harry Clarke Windows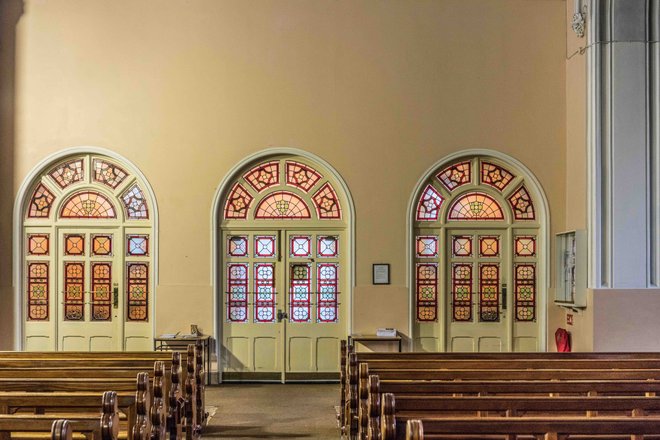 Dublin book illustrator Harry Clarke was also one of the most famous stained-glass artists. Clarke, who was commissioned to make about 160 stained-glass windows throughout the country and world, died in 1931, but his masterpieces remain throughout the city. Go to The Hugh Lane gallery to see The Eve of St. Agnes piece or pop into Bewley's cafe, after the current renovations are complete, to witness six nature-themed stained-glass windows. A lesser-known exhibit is on display in an alley off Fleet Street.
8. Iveagh Gardens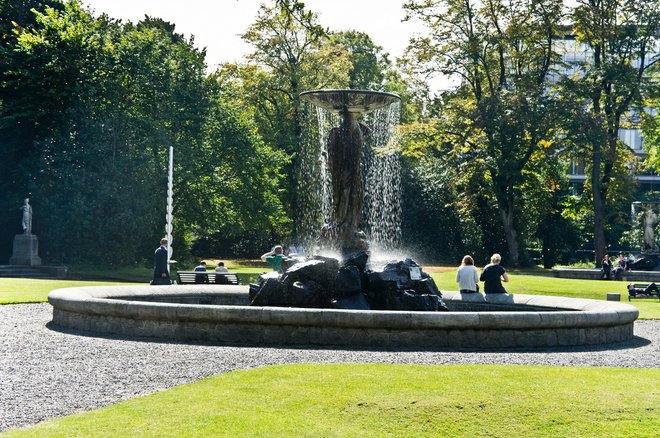 Designed by Ninian Niven in 1865, the Iveagh Gardens offer the perfect respite after a long day of sightseeing. While tourists tend to hang out at the nearby St. Stephen's Green, these gardens are the preferred spot of locals. At the center, you'll find a smaller version of the Hampton Court Maze in London. Explore the rosarium and fountains in the gardens that are open throughout the year.
Don't miss our in-depth Dublin travel guide >>
Some of Our Favorite Dublin Hotels:
The Merrion is Dublin's most exclusive luxury hotel, and has a convenient location across from the Government buildings in four 18th-century townhouses. The hotel has a full-service spa, lovely Roman-style indoor pool, and well-equipped fitness center. The impressive restaurant offering includes Restaurant Patrick Guilbaud, the only restaurant in Ireland to receive two Michelin stars, as well as the casual and atmospheric Cellar Bar, housed in the original 18th century wine vaults.
Clontarf Castle Hotel is a striking property in a castle dating to the 12th century. The location will be a hit with those hoping to explore Dublin itself (a 10-minute scenic drive away) and the nearby Irish countryside and coast. The hotel expertly mixes old and new, with contemporary flourishes bringing a sense of fun and informality to the medieval environment.
The Fitzwilliam Hotel is a beautiful design hotel with a fantastic location overlooking St. Stephen's Green. A bold use of color, modern furniture, and eclectic accents combine in fun rooms with huge bathrooms. Many rooms have soaking tubs and separate walk-in showers; all have minibars, flat-screen TVs, and free Wi-Fi. In addition to a full gym and spa, the Fitzwilliam also has three distinct restaurants serving Irish, Mediterranean, and French cuisine.
Everyone knows Dublin is incredibly chilly for a decent chunk of the year. If you're planning your trip around the colder months, be sure to pack a warm jacket.
Related Stories:
All products are independently selected by our writers and editors. If you buy something through our links, Oyster may earn an affiliate commission.