There are some hotel names you just know, whether you've ever stayed at the hotel or not. These iconic spots can be famous for a variety of reasons: they are super luxe or popular among the stars, they figure prominently in films or were the sites of important historic events…the possibilities are numerous, and once a hotel has reached iconic status, its celebrity continues to grow. Which is perhaps why many of the world's most iconic hotels have inspired, or at least been mentioned in, beloved songs. And in some cases, beloved songs have even led to the increased popularity – or even existence – of various hotels. Here we bring you eight iconic hotels that have inspired equally iconic songs.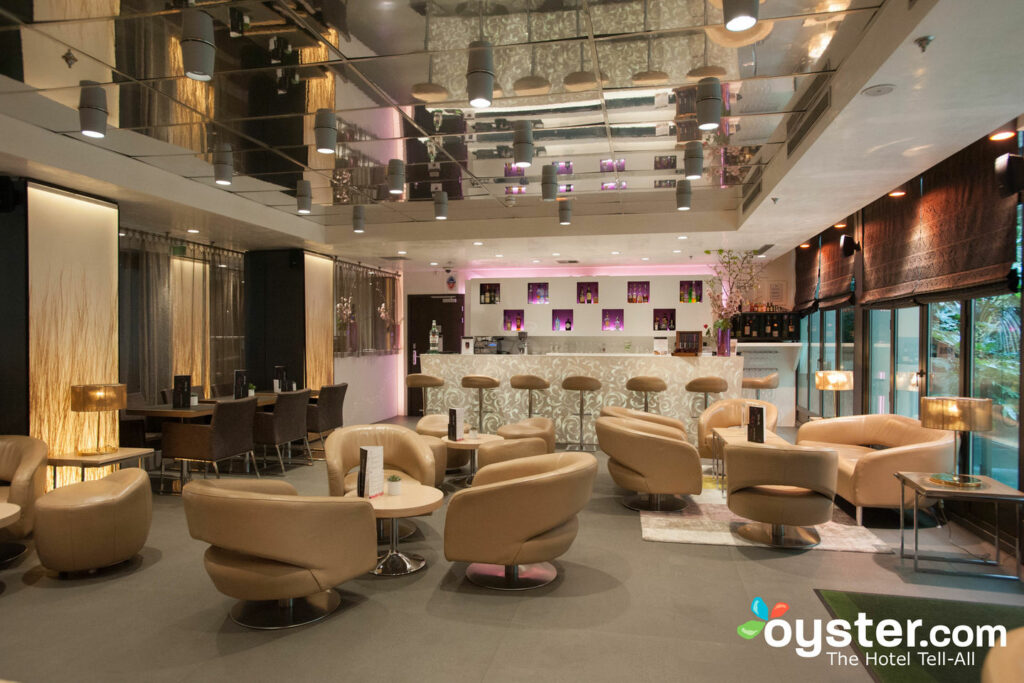 A list about hotels in songs of course must mention
the Holiday Inn chain, which has likely appeared in more lyrics than any other
property. The two most famous songs are perhaps "Rapper's Delight" by the
Sugarhill Gang, and "Holidae In" performed by Chingy featuring Snoop Dogg and
Ludacris. Both songs reference partying at the hotel, and we'd recommend one of
the chain's properties in Paris,
the Holiday
Inn Paris – Notre Dame.
One of the largest hotels in New York City, Hotel
Pennsylvania sits (not surprisingly) right by Penn Station. Which is also
probably why it not-so-surprisingly has seen plenty of famous faces come
through – if just simply because it's seen so many people in general come
through! Head of the Glenn Miller Orchestra, known for its swing compositions,
musician Glenn Miller refers to the historic hotel in "Pennsylvania 6-5000."
"Hotel California" is one of the most famous songs
in the world, and The
Beverly Hills Hotel is one of the most famous hotels in the world, so it
all makes sense. Though the Eagles never mention it by name, most believe the
Grammy-winning single was inspired by the BHH. Others, however, argue it was
instead the equally hot, but perhaps a bit more rocker-friendly, Chateau Marmont
that was the muse.
Fortunately, Chateau
Marmont need not feel left out, whether it inspired the Eagles or not. This
L.A. hotel has
verifiably inspired countless other songs; a celebrity hangout since its opening
in 1929, the property has welcomed everyone from Greta Garbo (in fact a former
resident of the hotel) to John Mayer. Popular songs that mention the hotel
include Scott Weiland's "Chateau Marmont" and "Heavy Hitter," a leaked single
by Lana Del Rey.
It's hard to determine the chicken and the egg in
this circumstance. GoldenEye
didn't officially open as a hotel until Chris Blackwell, the founder of Island
Records and Island Outpost, purchased the property. Still, many say it was
called GoldenEye as far back as 1946, when James Bond creator Ian Fleming
purchased the land and built his home here so he could focus on his novels. The
hotel shares its name not only with the 1995 James Bond film (the first to star
Pierce Brosnan), but also the film's theme song performed by Tina Turner.
The Ritz-Carlton brand has long been synonymous
with top-notch luxury, even inspiring the slang phrase "putting on the Ritz."
This phrase, in turn, was the inspiration behind iconic songwriter Irving
Berlin's "Puttin' on the Ritz," which was the lead song in the same-named film,
released in 1930. Though the phrase likely came about thanks to the London and Paris locations of the chain,
we have a particular fondness for The
Ritz-Carlton Georgetown.
Rio's Copacabana Palace, which dates back to 1923, is an historic Art Deco hotel
just off the beach. Perhaps Barry Manilow's most famous song, "Copacabana" was
first thought up by Manilow and fellow songwriter Bruce Sussman when they were
both staying at the hotel, which has a striking, all-white palatial facade. The
song was released in 1978.
In the Grammy Hall of Fame for over two decades now, Elvis's "Heartbreak Hotel" was actually inspired by a real-life event; songwriters Tommy Durden and Mae Boren Axton based the lyrics on a newspaper article reporting a man's suicide by jumping from a hotel window; he left behind a note that simply read "I walk a lonely street." While that unnamed hotel was located in Miami, the song inspired the opening of Elvis Presley's Heartbreak Hotel, an Elvis-themed property appropriately located across the street from Graceland.
Since this article's publish date, this hotel has closed.Check out other hotels in Memphis.
Related
Links:
All products are independently selected by our writers and editors. If you buy something through our links, Oyster may earn an affiliate commission.