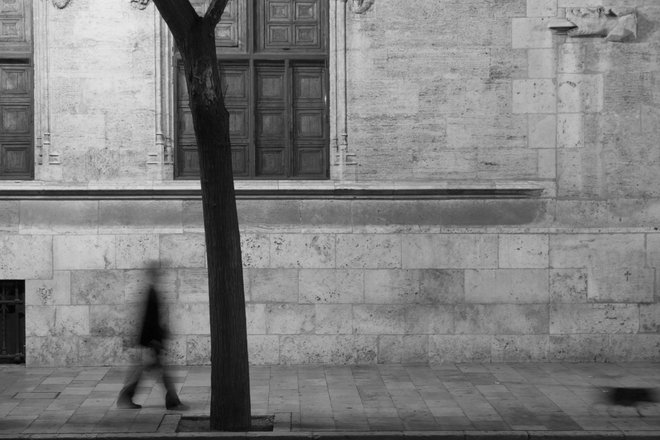 It shouldn't come as a surprise that New York City, a city that can trace its colonial roots back to the earlier part of the 1600s, is brimming with unparalleled history. NYC is a spot that has held numerous meetings of the minds, thrown countless parties, put on probably millions of shows, incubated hundreds of artists, and housed some of the most famous people in our country's history -- either temporarily or...permanently. It hasn't always been the cause for celebration, though, and many of the city's popular haunts are said to be, well, haunted. But it wouldn't be America if they were haunted by any ole ghost -- luckily, we've got some ghostly star power dating back to our founding fathers roaming the halls, hovering up stairways, and sometimes, yes, throwing a tantrum or two. Here's a list of eight spots in New York City that are haunted by famous ghosts.
1. Hotel Chelsea, 222 W 23rd St (between 7th & 8th Ave)
Built in the mid-1800s, Hotel Chelsea has a long, long history and much of it isn't too pleasant, but we guess that's what happens when you are a revolving door for some of the city's most creative (and mischievous) bunch. Several notable folks including Janis Joplin, Robert Crumb, Robert Mapplethrope, Patti Smith, Alice Cooper, and Jimi Hendrix have played house in the hotel, which used to allow struggling artist tenants to pay rent with pieces of art and the like. Two of the hotel's most gruesomely famous guests are said to appear every now and again. On October 12, 1978 Sex Pistols' bass player, Sid Vicious reportedly stabbed his girlfriend Nancy Spungen to death in their room at the Chelsea, forever cementing them in the hotel's history. Before he overdosed on heroin, he is rumored to have called the Chelsea "…a vortex — an artistic tornado of death and destruction and love and broken dreams." Many other tenants have agreed.
Browse nearby hotels in Chelsea >>
2. One if by Land, Two if by Sea, 17 Barrow Street (between Bleeker Street & West 4th Street)
Most famous as the duel winner against Alexander Hamilton, Vice President under Thomas Jefferson Aaron Burr is said to haunt the restaurant One If By Land, Two If By Sea in the West Village. Strangely, it's also considered one of the most romantic places in the city to grab a bite. Perhaps this is because Burr's ghost is often paired with that of his only daughter, Theodosia. Fleeing an unhappy marriage, Theodosia boarded a ship back to her father's home — what is now the restaurant. Unfortunately, the ship was overtaken by pirates and she was killed. Staff and diners have reportedly experienced haunts in the form of flickering lights and missing things in the restaurant — which was the original carriage house.
3. White Horse Tavern, 567 Hudson Street (between W 11th Street & Perry Street)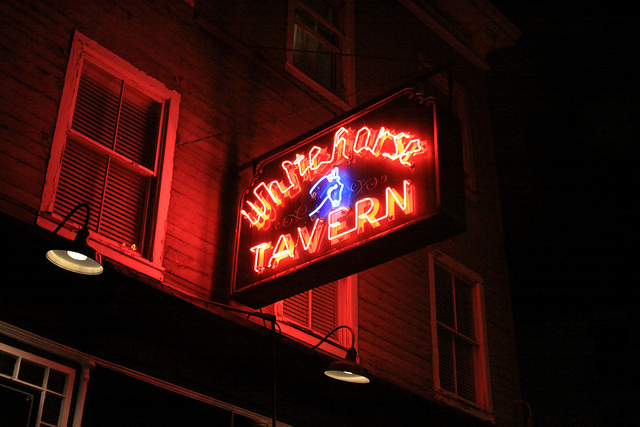 Most people may know Dylan Thomas as a celebrated poet whose words inspired Bob Dylan to take his name, but you may not know that he was a raging alcoholic. And one of Thomas' favorite spots to grab a glass was at the White Horse Tavern. Almost as permanent of a fixture as the tables themselves, Thomas is rumored to have ominously proclaimed, "I've had 18 straight whiskies. I think that's the record!" before going home and dying later that night. However, he couldn't leave the White Horse Tavern alone, and has been spotted drinking at his favorite table, only to inexplicably vanish into thin air.
Browse nearby hotels in the West Village >>
4. The Dakota, 1 W 72nd St
John Lennon lived at The Dakota — and died there. By now we all know that the famous Beatles' singer was shot outside the infamous Dakota, but some say that he never left. He is said to be spotted particularly around the undertaker's gates. Despite the tragedy, Yoko Ono supposedly still owns two apartments in the building.
Browse nearby hotels on the Upper West Side >>
5. The Algonquin, 59 W 44th Street (between 5th & 6th Avenue)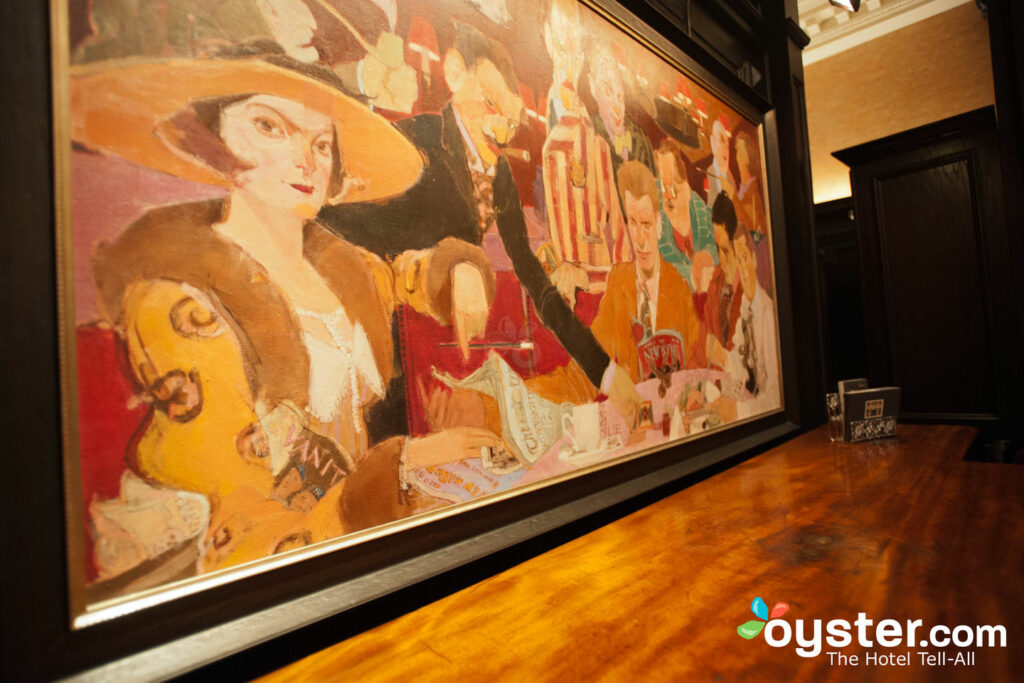 Many of New York's finest have stepped foot in the historical Algonquin Hotel — New York's longest continuously running hotel. However, the hotel's most famous collection of folks were its resident writers, many responsible for quips, publications, and elements of pop culture that we take for granted today. While originally starting with a core group of the city's most influential writers inclusive of playwrights, poets, critics, and journalists, this daily lunchtime meeting of the literary minds eventually expanded to about 30 members over its decade-long reign. Many of the original members were actually residents of the hotel, some of whom are said to still lurk in the corridors, around the old bar areas, or in the elevator.
6. 85 W 3rd Street (between Sullivan Street & Thompson Street)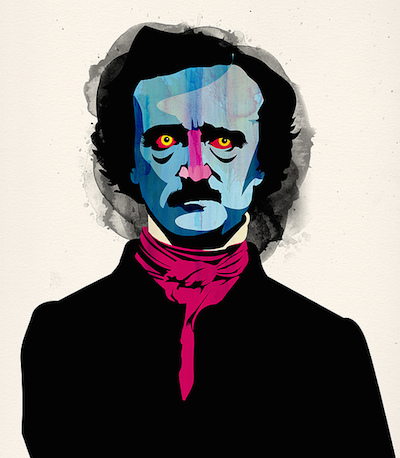 Poe got around, living in several famous cities while writing his way into history. New York was no different, and 85 W 3rd Street is where Poe called home for eight months in 1845 and 1846. It is here where he wrote "Cask of the Amontillada" and parts of the "Raven." Well, in death, his spirit seems to get around as well, haunting several places in the United States. This short-lived home, or rather its original banister — the only bit left from Poe's time in the house — is said to have spooky visits from the horror writer's ghost.
7. House of Death, 14 West 10th Street (between 5th & 6th Avenue)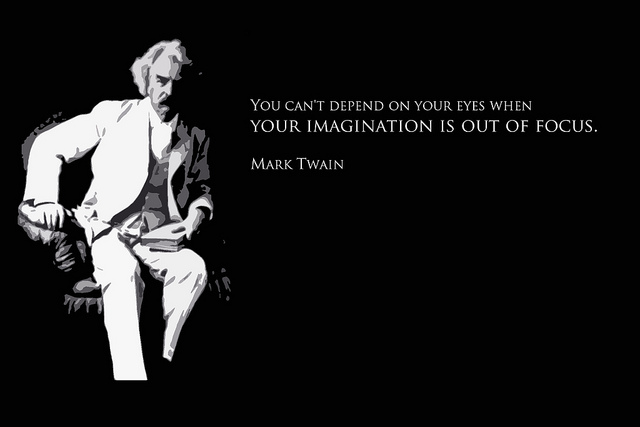 Another writer that seems to hang on to something in New York City is Samuel Clemens, aka Mark Twain. This famous phantom is said to make appearances in this elegant row house, dubbed by some as the House of Death, though Twain just knew it as "home." The house's grisly history includes many violent and mysterious deaths, with the story of a man beating his step-daughter to death with a telephone at the top of the list, but that doesn't seem to deter Twain, who is often said to show up dressed in an all-white suit. Apparently, he favors the basement, staircase, and first floor. He's not the only ghost around, though, and this is considered one of the most haunted places in the city.
8. The Palace Theatre, 1564 Broadway (between 6th & 7th Avenue)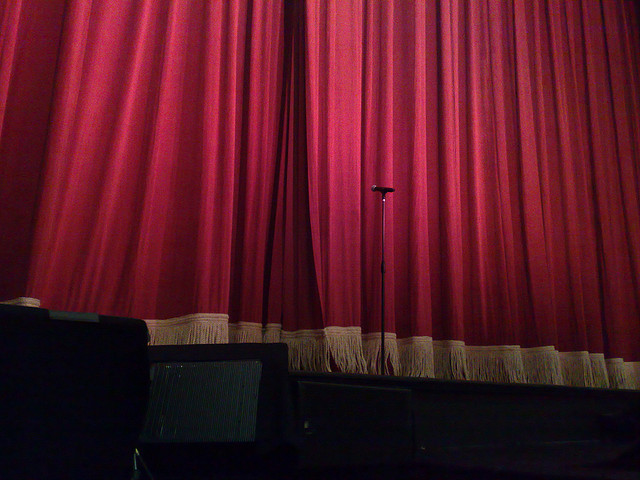 While the Palace Theatre may be home to over 100 ghosts, there's just one that most people are over the rainbow about. Judy Garland is supposedly sensed around the rear orchestra door which was built specifically for the young starlet. She no doubt felt like the theater was a second home to her, having set a record when she performed for 19 weeks at the Palace Theatre. We guess that, for her ghost, there really is no place like home.
Browse nearby hotels in Midtown West >>
You'll Also Like
All products are independently selected by our writers and editors. If you buy something through our links, Oyster may earn an affiliate commission.