Let's not be coy here, people have more sex when they stay in hotels. There's just something about staying away from your own bed that sets the dopamine racing and makes you want to flip the "Do Not Disturb" sign. Champagne, oysters, and chocolate are all reliable aphrodisiacs -- but the soft lighting, quality linen, big beds, and pampering of a hotel really help to stimulate the senses, according to a recent study. And where better to test for truth in the rumors than in the city of love? Here are eight sexy Paris hotels for when there's only one thing on your mind.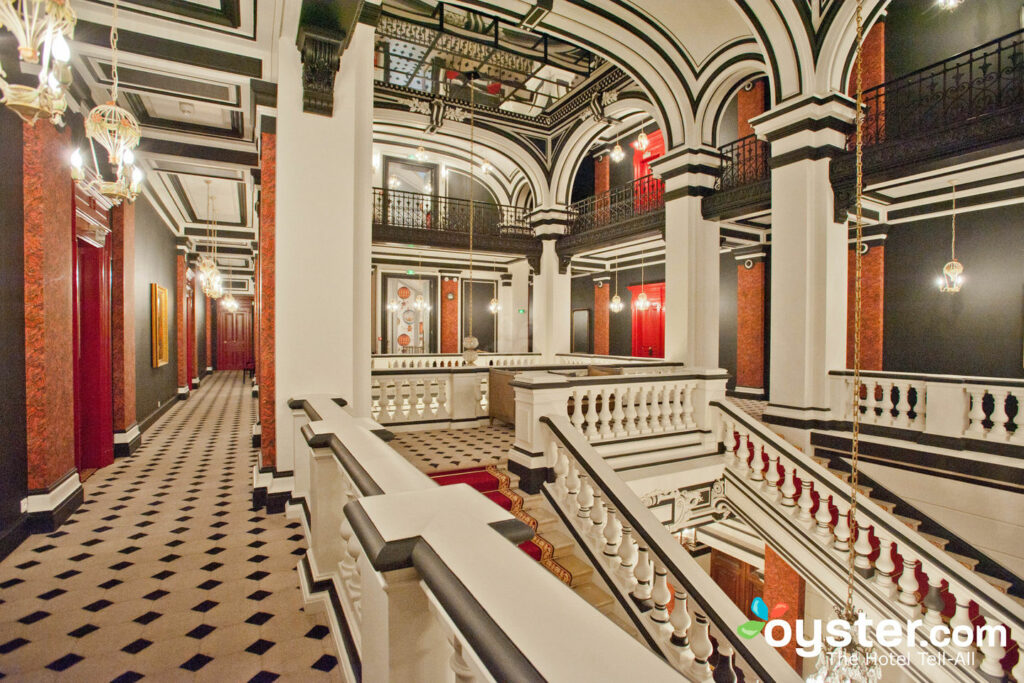 Prices are high at the only chateau hotel in the city
but the Saint James Paris is luxurious enough to pull them off. From the
stunning grand staircase and sweeping entrance to the opulent rooms, the 19th-century manor is an impressive statement of romantic intent. Luxurious fabrics
decorate the rooms for when it's time to "recline."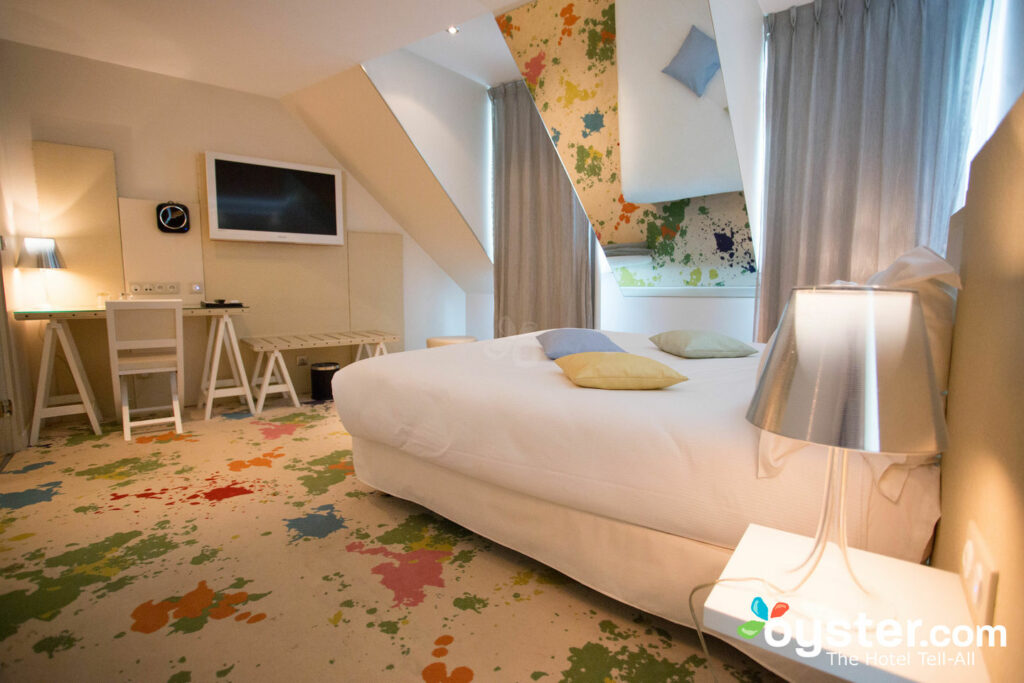 Located just outside the old XXX neighborhood of
Pigalle, Secret de Paris is a hotel geared towards romancing couples.
Adjustable mood lighting and bathtubs for two add to the sensual experience in
this bijou, playful hotel.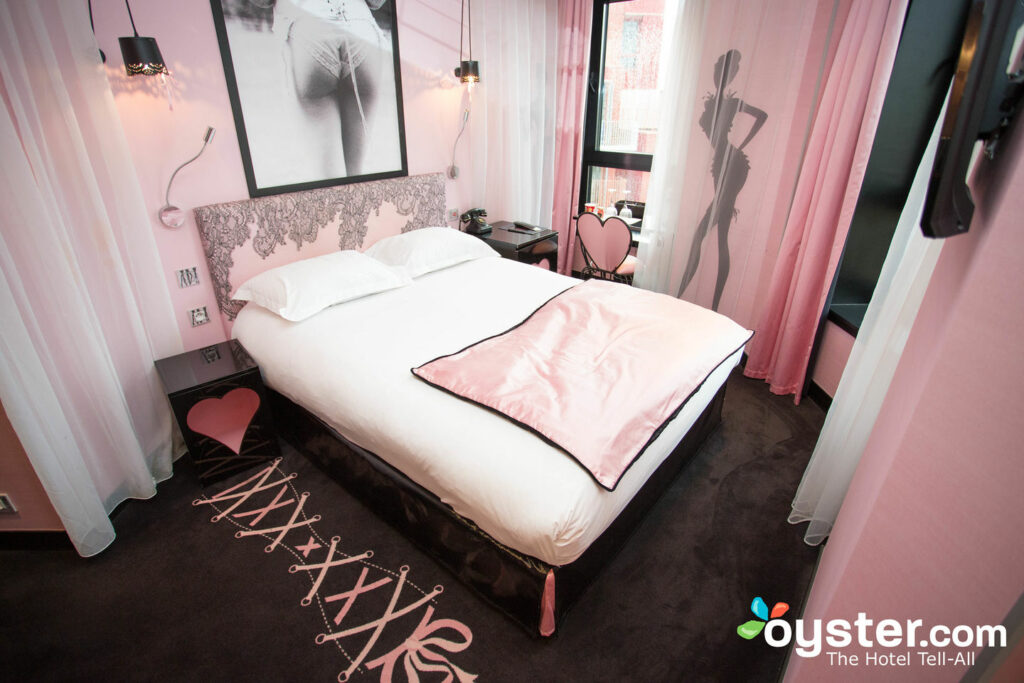 Themed on the seven deadly sins, Hotel Vice Versa is
a 37-room boutique hotel where the hints towards sex and seduction are not so subtle. Decorated in over-the-top, tongue-in-cheek style by lingerie designer
Chantal Thomass, this hotel has "heaven" on the upper levels and "hell" in the basement, which is complete with a hammam and steam room for the full effect.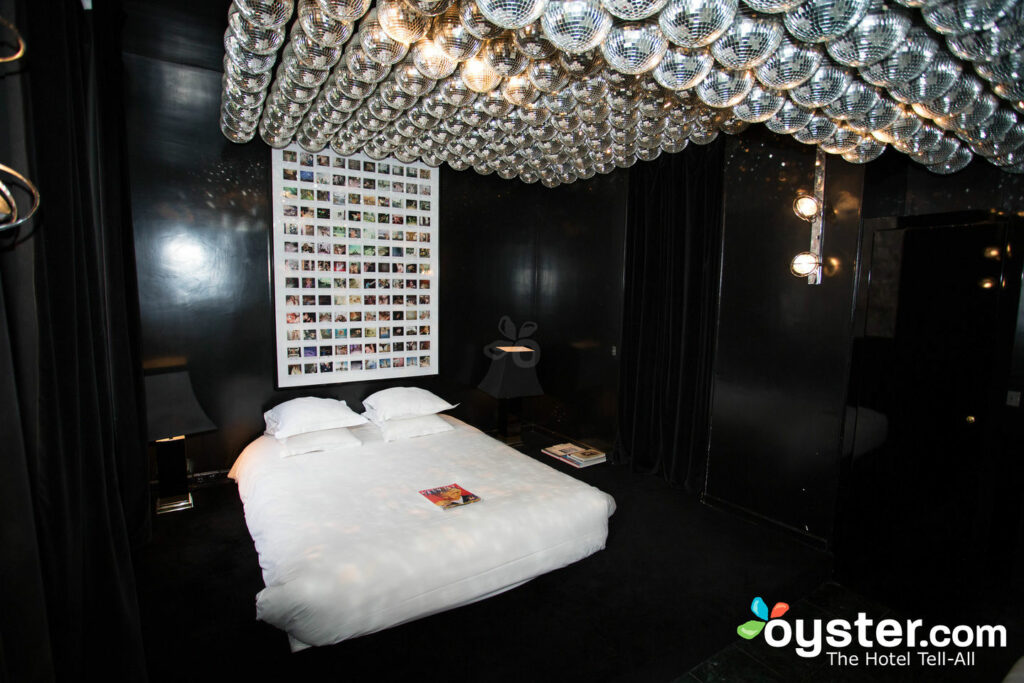 Besides the usual aphrodisiacs, rubbing shoulders
with Paris' hot and hip elite might inspire an early night in some guests.
Hotel Amour is the choice of fine, young Parisians who come to the original
Paris love hotel for its quirky, erotic decor and trendy bar. Located in the
heart of Pigalle, amongst the adult shops and theaters, Hotel Amour doesn't
pretend like there's anything else on your mind.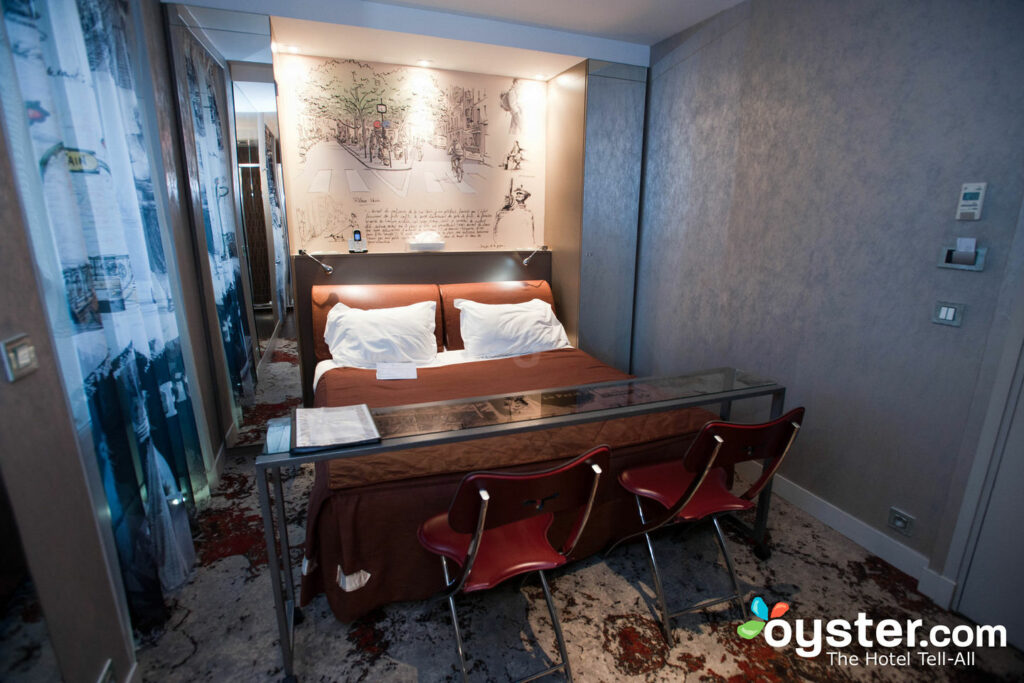 Modern, artsy, and stylish, Hotel Apostrophe has none of the more fusty side of Parisian glamour — and that's just fine
if tradition isn't your thing. What you will find at this chic Left Bank hotel is
modern boutique appeal with a non-conformist streak evident in the quirky
interior. What's sexier than a rebel who breaks the rules?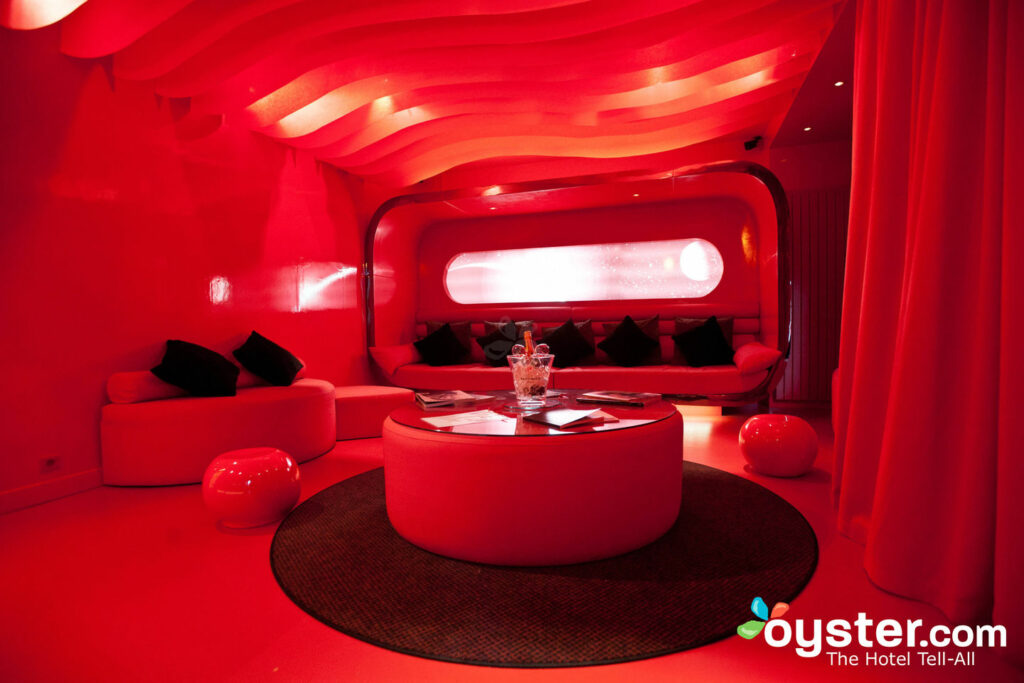 An adults-only policy and a "love capsule" bar spell
it out at The Five. Rooms may be on the small side but at least beds come
sprinkled with rose petals for that extra je
ne sais quoi. Like the colorful fabrics and trims that decorate the rooms, your face might achieve a similar crimson blush as you browse the erotica books
at the bar for inspiration.
Leaving to one side the seedier elements of Paris
romance, the Hotel Particulier is a place for cuddles, sweet nothings, and long
soaks in its deep tubs. An intimate boutique hotel with a charming terrace and
an attractive garden, it is the ideal setting for romantic arm-in-arm strolls.
Near to Sacre Coeur in the charming Montmartre neighborhood, its immediate
surroundings are equally as attractive as its five spacious rooms.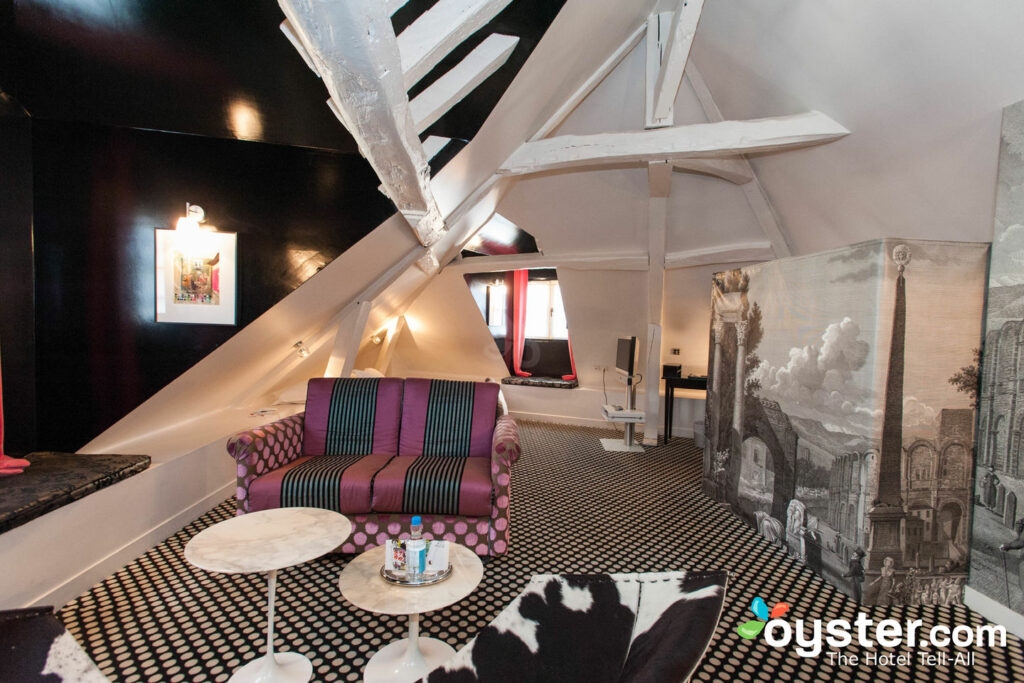 The only drawback with the Hotel du Petit Moulins is
that with so much going on among the Lacroix designs, antiques, and stunning architecture,
you might be distracted from gazing lovingly into your partner's eyes. Still,
you can probably overcome that tiny issue and enjoy the upscale luxury and
eccentric design of this ritzy hotel. The hip in-house bar and restaurant are bonuses; you'll never have to stray far from your room.
Related Links:
All products are independently selected by our writers and editors. If you buy something through our links, Oyster may earn an affiliate commission.