A unique mix of Central American culture and Caribbean shores, Belize offers a ton for travelers aside from the opportunity to make those well-known puns. The small country (roughly the size of Massachusetts) has had an increasing number of travelers each year, both in terms of overnight vacationers and cruisers, and it's easy to see why. Boasting peaceful islands, lush rainforests, archaeological wonders, and stunning wildlife both on land and in the water, there's an unbelizeable (sorry) array of things to do. But before you start packing your sunblock and e-reader, here are eight important things to know about the alluring country -- beyond the obvious, like steering clear of tap water.
1. Snorkeling and diving are some of the best in the world.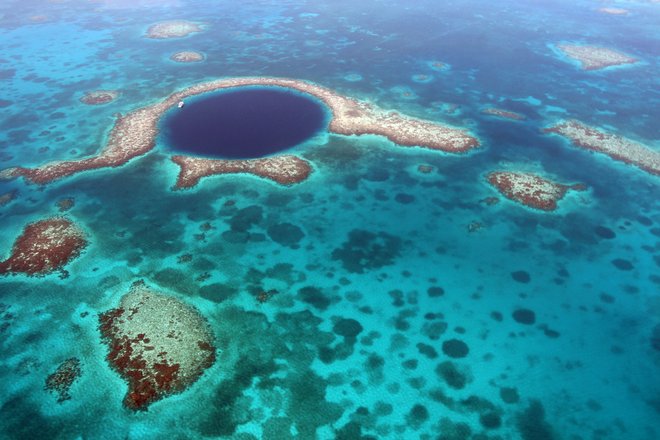 Perhaps this is the main reason Belize is on your bucket list, but if you don't know, the country's snorkeling and scuba diving is some of the best in the world. It's home to the second longest barrier reef in the world (after the one in Australia), meaning coral and sea life are abundant and varied. The Great Blue Hole is a huge circular sinkhole off the coast that measures 984 feet (300 meters) across and 354 feet (108 meters) deep. It's primarily for experienced divers, but novices can book a helicopter tour for a stunning aerial view. Also popular are snorkeling trips to Hol Chan Marine Reserve, where nurse sharks, stingrays, tropical fish, hawksbill turtles, and sponges are all on display.
2. English is the official language.
Though Belize is bordered by Mexico and Guatemala, travelers may be surprised to learn that English is the country's official language. This is because of its history under British rule — it was previously named British Honduras — until it gained independence in 1981. Spanish is still widely spoken, as is Belizean Creole (Kriol), but visitors who only speak English will find it extremely easy to converse and get around the country.
3. Staying on a caye can be expensive.
Visitors to Belize are typically choosing one of two options: Staying in the rainforest for a lush, jungle experience or on a caye (pronounced key) — a small, low-elevation island on the surface of a coral reef — for a beach getaway. Both are worthwhile and excellent for experiencing the amazing landscape of Belize, but the latter will be a bit harder on your wallet. This isn't exactly surprising, as most islands are expensive since just about everything has to be imported, but foreigners expecting widespread cheap eats will be disappointed. Ambergris Caye is the slightly pricier island compared to the nearby Caye Caulker, which is popular with backpackers and has affordable hostels. Before you book your hotel, check out our list of eight fabulous hotels in Belize.
4. Cash is king.
Conveniently for U.S. citizens, the Belize dollar is fixed to the U.S. dollar at $2 to $1, and both are accepted throughout Belize. While many restaurants, tour companies, and shops accept credit cards, there's often a hefty tax to do so. ATMs are in every major city and island, so it's not difficult to find one to withdraw Belize money. Also be sure to clarify if the price quoted is in Belize or U.S. dollars.
5. Belize City has a shockingly high crime rate.
Because Belize has a population just around 335,000, its murder rate is extremely high at 40 homicides per 100,000 people. This consistently puts it in the top 10 (third in 2016) for countries with the most murder cases per capita. Travelers should note, however, that these are nearly all related to drug trafficking and gang violence and many occur around Belize City. The Overseas Security Advisory Council does warn of pickpockets and scams, so travelers and expats should always use their best judgment and avoid certain areas, particularly at night.
6. You're on island time.
The "Go Slow" motto of Caye Caulker is a good indicator of the laid-back vibe and Caribbean-like spirit that pervades Belize. For anyone that goes to Belize expecting prompt service and to-the-tee schedules, this is your warning that its island time is alive and well. Many restaurants are seat yourself and followed by flagging someone down for a menu. Plus, turnaround time from when you order to when the food arrives is undoubtedly going to be longer than your neighborhood eatery. Have a snorkeling tour planned? Don't be surprised if your group departs 20 minutes after the scheduled time. Just remember that you're on vacation and there to enjoy the relaxed atmosphere. (It took me a few days to slow my New York strut.)
7. It matters which tour group you choose.
There are plenty of tour groups to choose from when booking a snorkeling, Mayan ruin, cave tubing, or zip-lining outing. While it may seem like they offer the same packages and prices just under a different name, there are differences that should be researched before shelling out money. For instance, while the numerous snorkeling tour companies were priced pretty evenly with the same inclusions in Caye Caulker, the staff, boats, and atmosphere varied greatly. Young travelers looking for a fun and party-infused vibe will likely be drawn to Raggamuffin Tours, while Carlos Tours is best for mature couples who don't particularly want to end their day with rum shots. Head to TripAdvisor to research options and be sure to talk to locals and other travelers once you're in Belize. Generally, you can book day trips a day or two beforehand, so there's little need to rush.
8. Mayan ruins are abundant.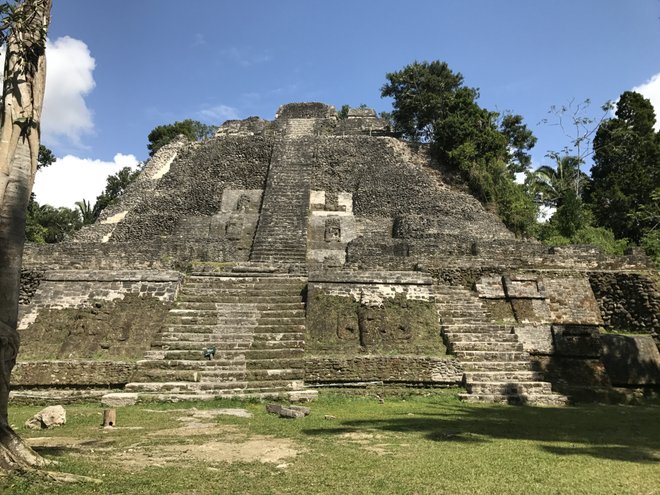 Speaking of excursions, travelers interested in archaeology or history will almost surely enjoy trips to the several Mayan ruins across the country. Belize was once home to at least one million Mayas, and their stunning architecture with hidden tombs and offerings remain today. Altun Ha, Caracol, Lamanai, and Xunantunich are the most popular, though the best option will depend on how much time visitors have available and whether they want to tack on cave tubing or zip-lining.
Some of Our Favorite Hotels in Belize:
Arguably the swankiest resort on Ambergris Caye, the four-pearl Matachica Resort & Spa excels at combining Belizean charm with modern opulence. Its 27 individual thatched-roof casitas are painted in eye-popping hues and feature romantic elements like canopied beds and two-person hammocks. All-inclusive rates are available, and top-notch amenities include a stunning mosaic tile pool, a beautifully maintained beach, and an excellent on-site bar and restaurant, but the lackluster spa and tiny fitness center fall flat.
Radisson Fort George Hotel and Marina is a three-pearl hotel situated next to the Fort George Marina and its dive shop. The Belize City cruise dock is a four-minute walk away. While there are a number of features here, the style is very much that of an outdated chain hotel. The 102 rooms come with free Wi-Fi and flat-screen TVs, and many have balconies and plush Sleep Number beds.
An hour east of Placencia, three-and-a-half-pearl Hatchet Caye Resort is a lovely, unpretentious private island that's a fine place for an escape-from-it-all vacation. A series of small, beautiful beaches, a full-service dive shop, and a waterfront restaurant are its biggest selling points.
Belize has some of the most diverse tropical sea-life on Earth. Keep our oceans clean and radiant by considering reef safe sunscreen options such as Mama Kuleana's–your body and the world will thank you.
You'll Also Like:
All products are independently selected by our writers and editors. If you buy something through our links, Oyster may earn an affiliate commission.