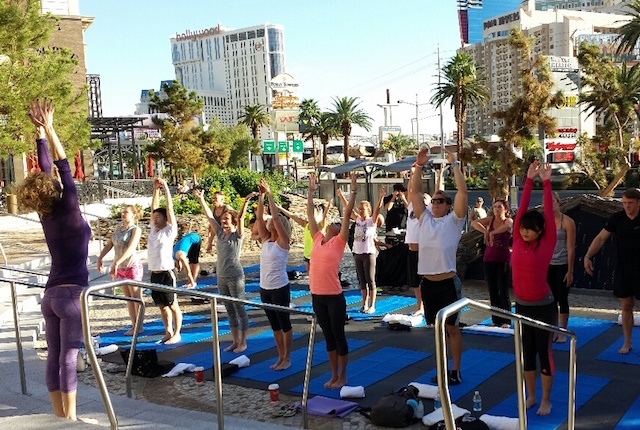 Things that come to mind when you think of Las Vegas: booze, gambling, and partying into the wee hours of the night. It's not typically a destination you book when looking to relax and improve your wellness regimen. Or is it? Believe it or not, Sin City is setting out to attract a whole new crowd that's more interested in detoxing than debauchery. In fact, hotels up and down the Strip are shaking up their amenities and offering health-focused experiences like innovative fitness classes, nutrition and integrative medicine, mind and body therapies, and advanced skincare. These healthy features come with a Vegas twist, of course (think one-of-a-kind spaces and high-roller spa services). So without further ado, here are eight totally awesome ways to get centered in Sin City.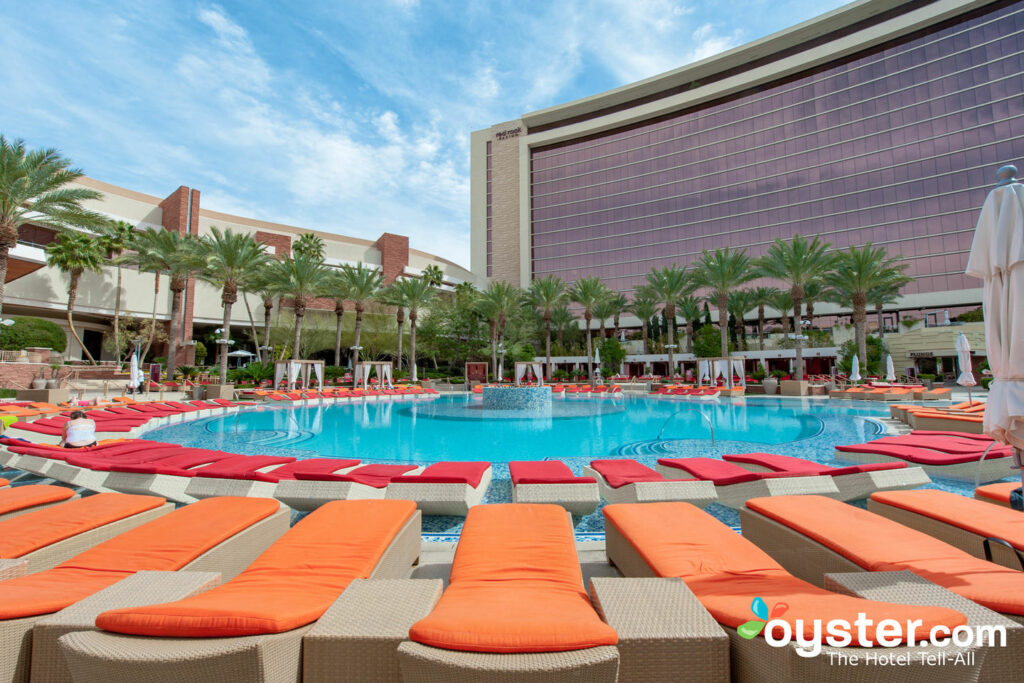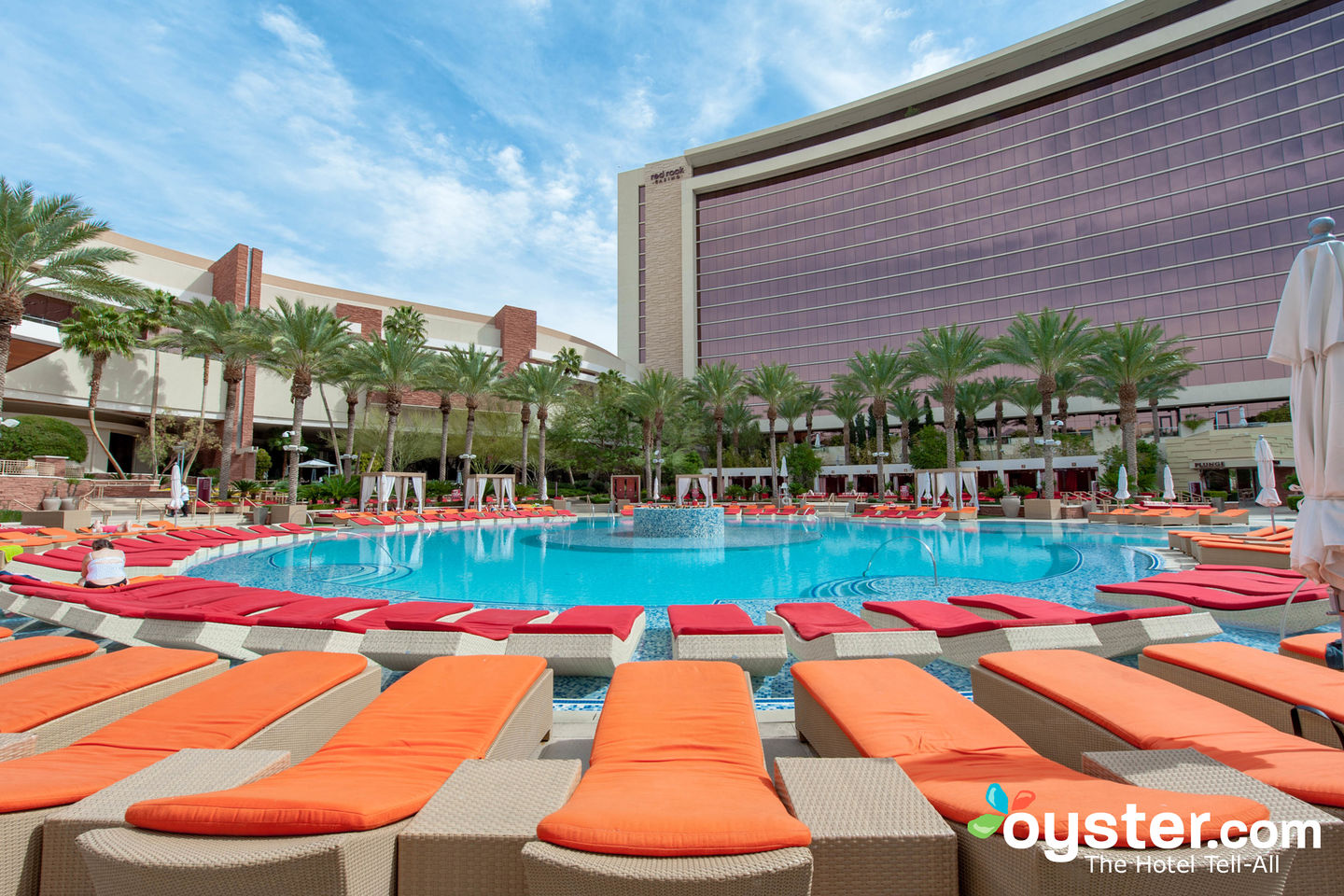 This summer, the Spa at Red Rock by Well & Being debuted an innovative concept featuring fully customized wellness experiences. Guests can choose from cutting-edge classes like vertical wall yoga, tai chi, and more. A Fitness Prescription, in which a Well & Being coach walks guests through a series of diagnostic tests, is also available. Take advantage of the Bod Pod, which measures body fat and resting metabolic rates (used by NFL teams!), nutritional counseling, personal training sessions, and much more. But that's not all. For the first time ever, guests can book Lancer Skincare treatments — known for their science-backed anti-aging benefits — without a trip to Dr. Lancer's Beverly Hills office. Top services include the skin-tightening Lancer Method facial with oxygen, Red Carpet Ready facial, which gives complexion a healthy glow, and Sparkle and Glow body polish, which results in a youthful look.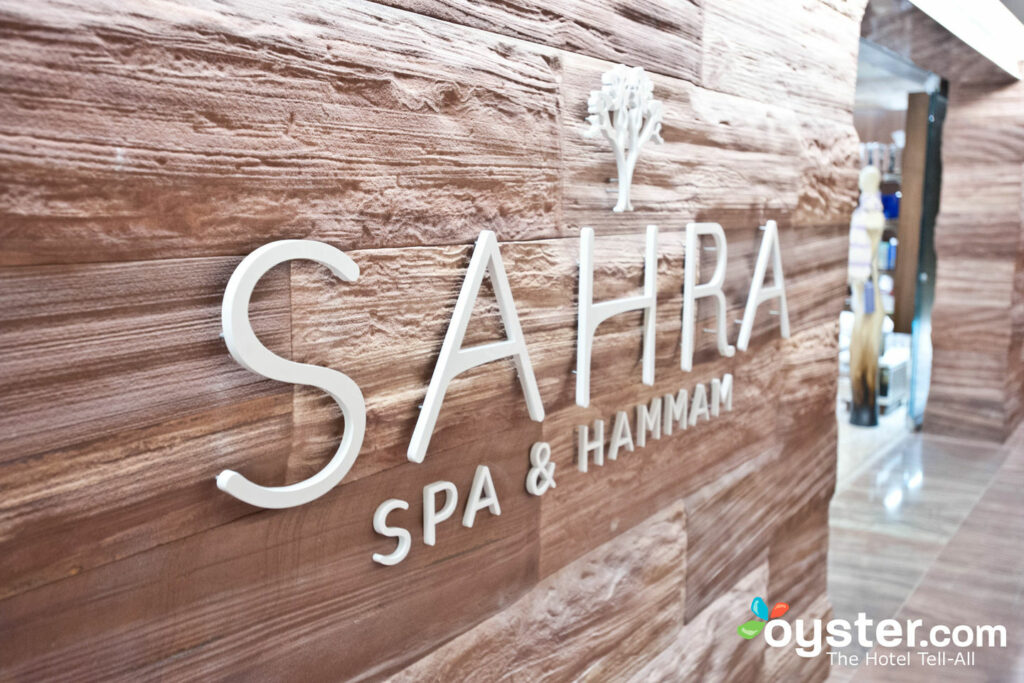 Located at The Cosmopolitan of Las Vegas, the Sahra Spa & Hammam boasts one of the only authentic hammams in North America. The special Turkish bath, which contains a heated motherstone slab to the mimic the sun's radiance, privately accommodates two or three people. The room also features two whirlpools, a steam room, and stone loungers. What could be compared to a traditional Turkish bathhouse, this ritual space was designed as a modern homage to a centuries-old practice of purification.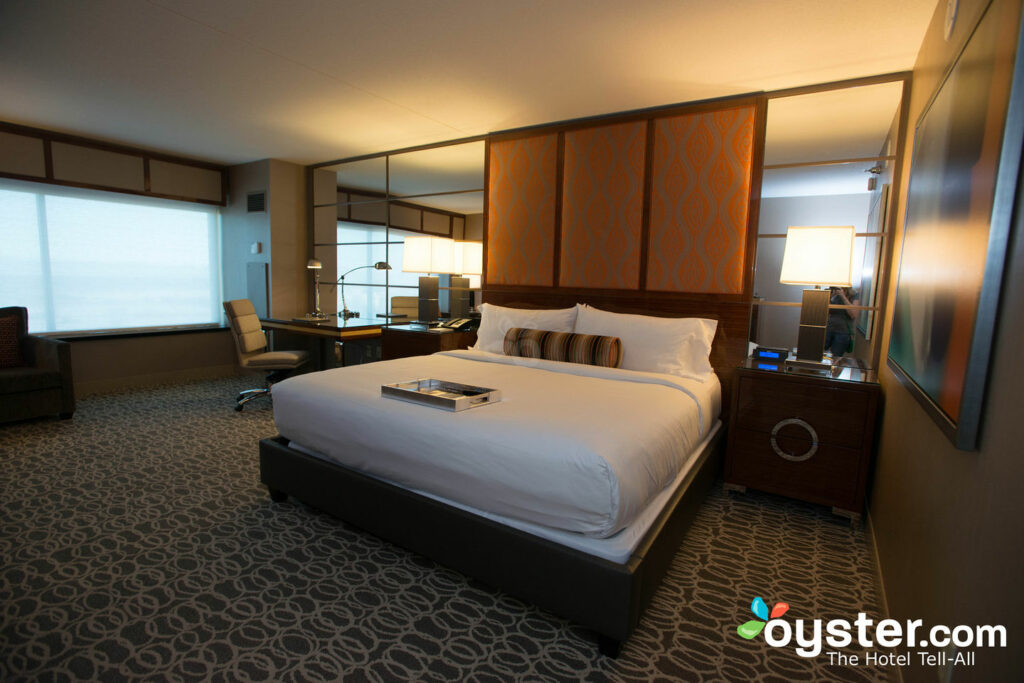 Rather than providing just one wellness experience, the MGM Grand Hotel & Casino makes the whole room a healthy destination. Developed by Delos (the pioneer of Wellness Real Estate), the hotel's Stay Well rooms feature health and wellness technologies that are designed to help improve indoor air quality and sleep patterns as well as reduce exposure to germs and allergens. These specialty accommodations include dawn simulation, mattresses that promote better sleep, advanced air and water purification systems, and lighting that helps reset your body clock so it can avoid the stress of time changes and late nights.
It might seem impossible to get centered in place filled with lights and noise, but several spots are making it happen with yoga classes in the center of it all. Monte Carlo Resort & Casino welcomes yogis of all skill levels to breathe in the fresh morning air during Yoga in the Plaza. The peaceful session can be found right on the Strip facing the world-famous Las Vegas Boulevard.
Travelers can also find their calm in front of dolphins in an underwater viewing area at Siegfried & Roy's Secret Garden & Dolphin Habitat in The Mirage Hotel & Casino. The sessions, which take place in a private class from Friday to Sunday, lead guests through a relaxing yoga flow as dolphins swim in the background.
The high-energy MGM Grand Hotel & Casino also offers poolside yoga every weekend. Here, guests of all skill sets will find a moment of serenity from the hustle and bustle of the Strip.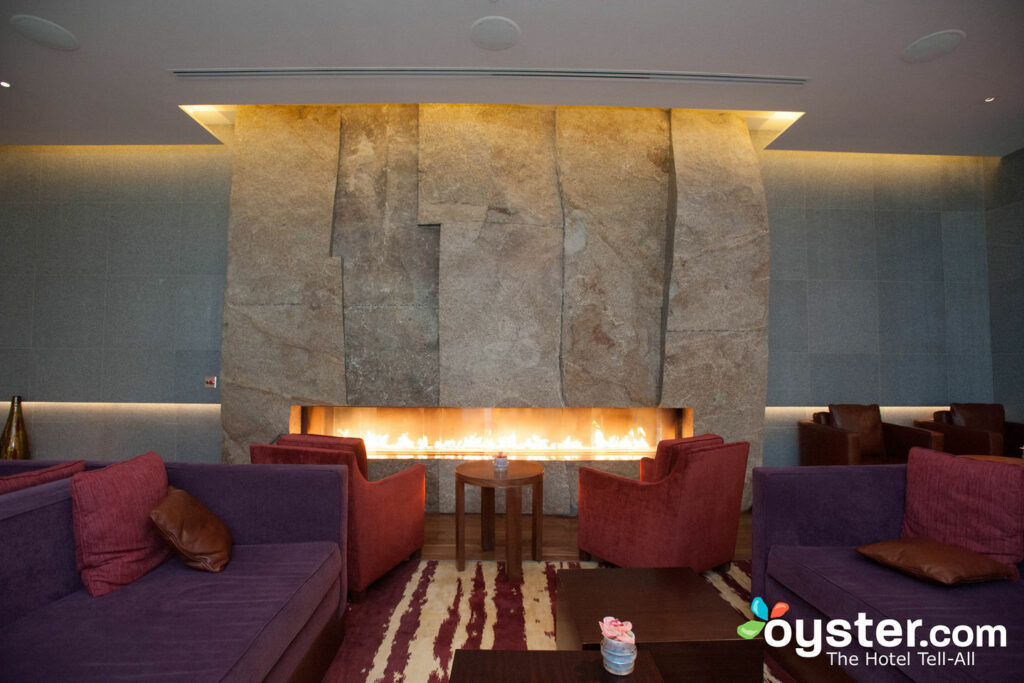 Originating in Japan, ganbanyoku beds offer a unique twist on hot stone treatments. The black silica lounges conform to the body and gently warm it from the inside out to relieve muscles, eliminate toxins, and accelerate metabolism. The Spa at ARIA is one of the only American spas to provide this form of infrared relaxation where your inner core is heated for a warm, calming sensation.
Inspired by Australia's Aboriginal culture, the Dreaming Ritual conditions the entire body for an out-of-this-world experience. Offered at the Grand Spa inside MGM Grand Hotel & Casino, the treatment begins with a tranquil foot bath followed by a full-body desert rose salt scrub and mud wrap. The session ends with a relaxing scalp massage and choreographed Kodo massage, which leaves both the mind and body feeling re-energized.
Offered at the Bellagio's spa, the relaxing Watsu massage combines Zen Shiatsu and stretching while allowing the body to gently float in a private, 94-degree pool. Helping strengthen the connection between mind and body, this refreshing aquatic experience reduces muscle tension and stress.
Inside Mandalay Bay Resort & Casino's 30,000-square-foot Spa Mandalay, pure eucalyptus oil is dispersed throughout a spacious room to create a serene environment and help with respiratory and skin issues. Combining the steam with eucalyptus oil combats congestion and opens pores to flush away any toxins that might be accumulating in the body.
Related Stories:
All products are independently selected by our writers and editors. If you buy something through our links, Oyster may earn an affiliate commission.