Finding an acceptable beach hotel on a shoestring budget is no mean feat -- and it can be all the more frustrating when recommendations from well-meaning friends leave you wondering whether they understand what "budget" really means. (Sometimes it can feel like you're not speaking the same language. Public service announcement: Budget means cheap.) Luckily, your friends at Oyster know exactly what you mean. And it turns out there are some truly excellent beachfront bargains to be had in the most popular destinations in the Caribbean and Central America. If all you need is a clean crash pad with few frills and a location steps from soft sand, you'll be hard-pressed to find better options for these prices. Trust us, we checked -- our investigators have visited over 10,000 hotels around the world.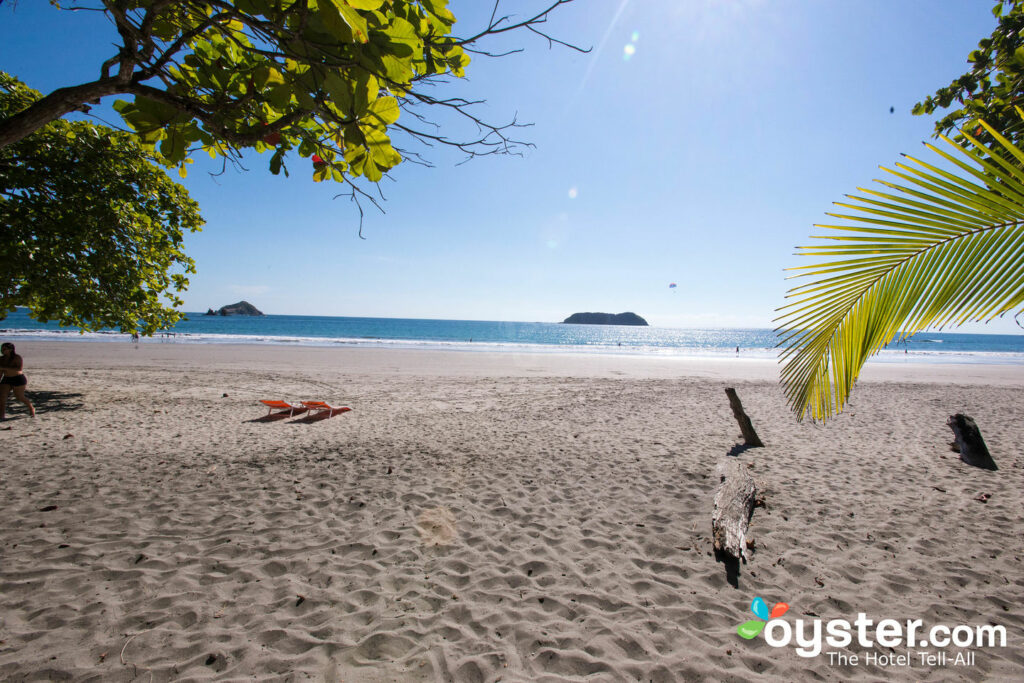 The Karahe Hotel is one of the only properties in Manuel Antonio with direct, private beach access — and shockingly, it's also one of the area's cheapest options. The Standard rooms are the most affordable, housed in a block by the lobby in front of busy Route 618 — but Playa Espadilla is just across the street. These rooms are barebones, but they have air-conditioning and hot showers. The Bungalows are located up the hill (expect to climb a lot of steep steps), so farther from the sand — but offering proximity to local fauna and ocean views.
The Firefly Beach Cottages property has rates that are among the lowest in Negril, Jamaica — and a location smack-dab on Seven Mile Beach, one of the world's best and longest stretches of sand, with bathwater-warm ocean, water sports, and lots of activity (expect to encounter plenty of local vendors hawking souvenirs). Rooms are basic, without TVs or telephones, but have rustic charm.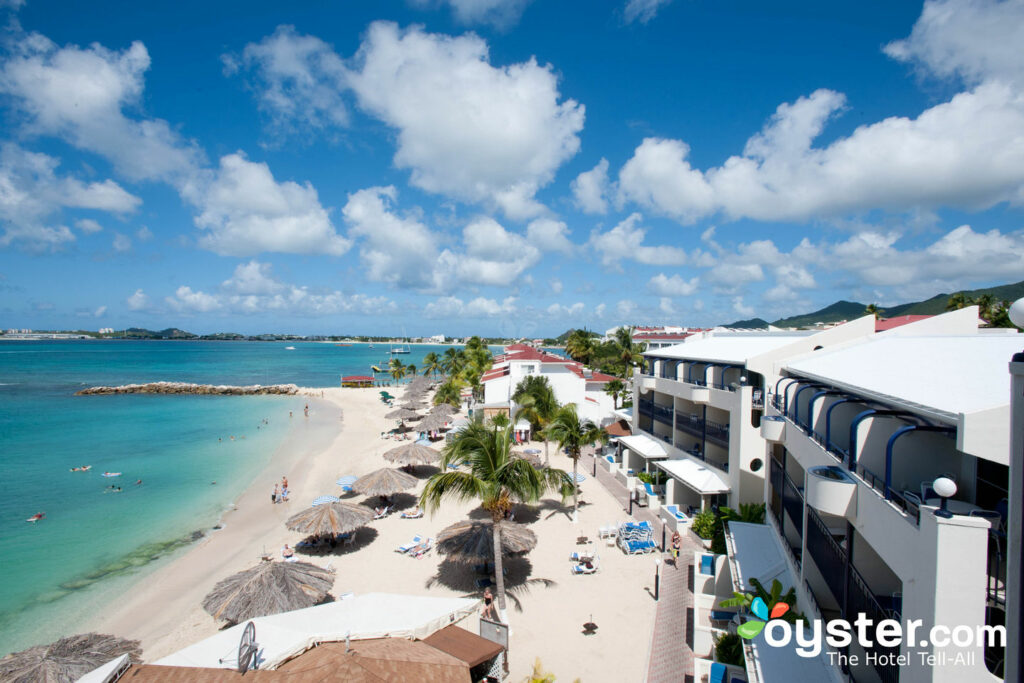 St. Martin can be pricey, but the Flamingo Beach Resort is one of its most budget-friendly options — and best of all, it's flanked by the beach on two sides. Though there are downsides (the beach can get crowded, for instance), you still get quite a lot for the price, including huge kitchen-equipped rooms and more extensive features than nearby resorts (a large pool and small spa among them).
The aptly named Hotel Victoriano, built by an English immigrant in 1902, has charming Victorian architecture and a location across the street from the beach in San Juan Del Sur, a hub for surfers, backpackers, and partiers. It's within walking distance of San Juan Del Sur's beachfront restaurants and bars, some of which stay rowdy until quite late. Rooms have relaxed beach-y style, with locally crafted cedar furniture, bright floral bedding, tile floors, and cable TV (though some TVs are tiny). They're showing a bit of wear, but they're clean and a couple have ocean views. The stretch of sand right across the street is a bit dirty and not very wide (it almost disappears at high tide) but if you walk along the oceanfront promenade a bit you'll find nicer spots.
Aruba Beach Villas is the only hotel across the road from Malmok Beach, a windsurfer mecca. The budget-friendly prices are even sweeter for windsurfers staying from January to April, when the property's in-house sister company Sailboard Vacations lends guests gear for free. There are loungers available to take across the road to the seashell-strewn sand, and a small pool and hot tub are on-site. Apartment-style rooms are dated but have full kitchens and sofa beds (which also help keep the budget in check); some have ocean views.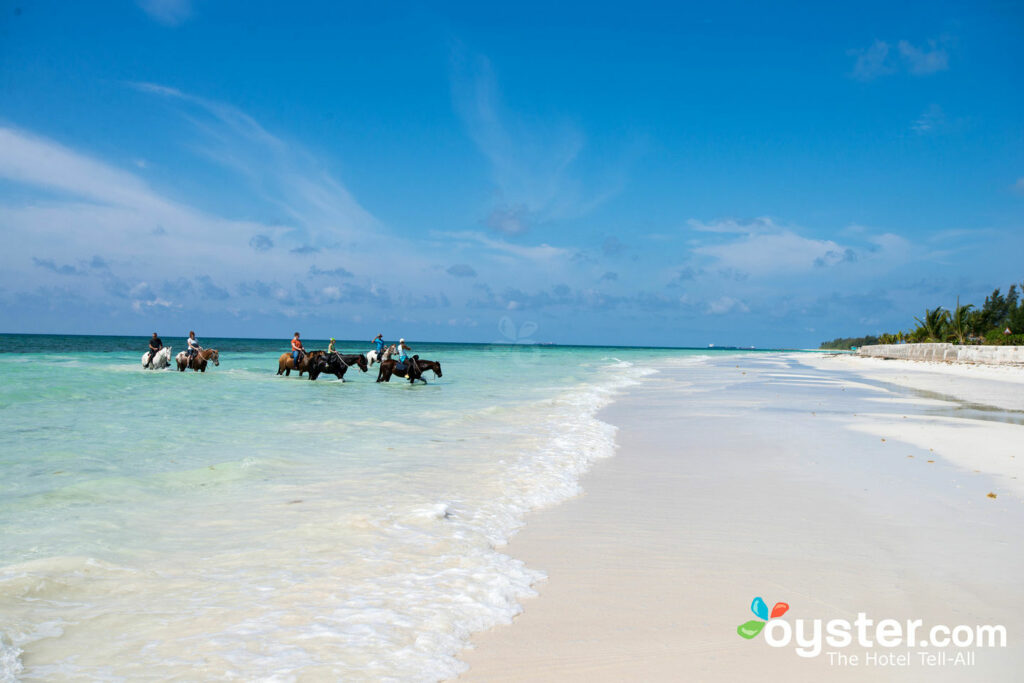 This time-share condo complex doesn't make a terrific first impression with its aging exterior, but upon closer inspection it actually has a lot to recommend it, including one- and two-bedroom units with sofa beds and kitchens (some facing the ocean); linens, mattresses, and appliances were updated in 2014. The quiet stretch of beach is much less crowded than the sands on other parts of the island.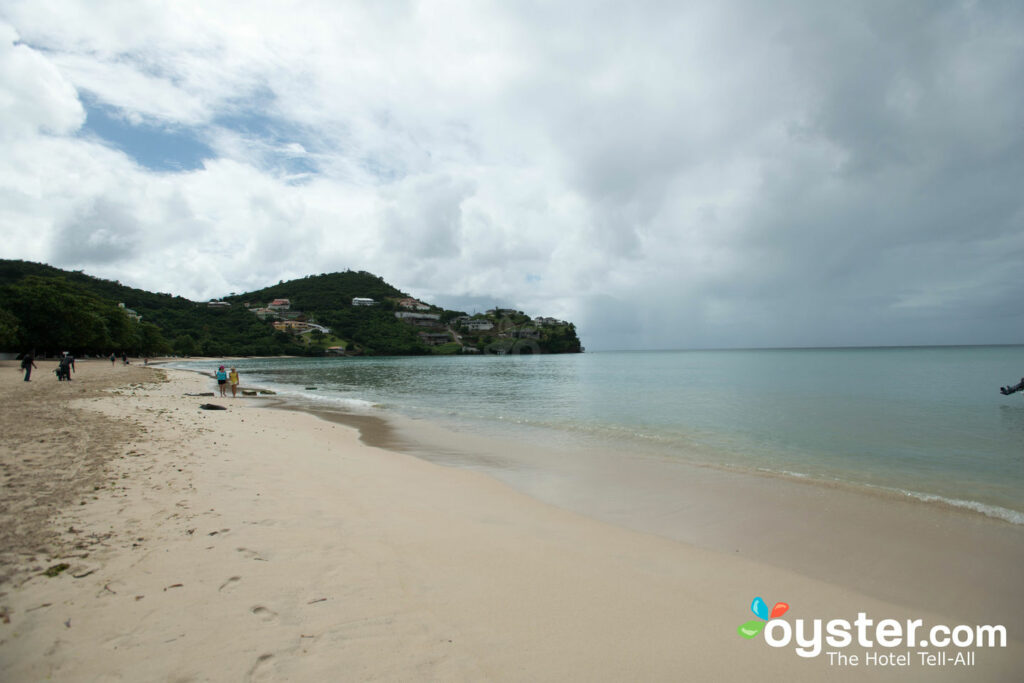 This intimate 16-room property is older and basic, but provides an intimate, laid-back, friendly stay and is usually the cheapest beachfront hotel on Grenada. Mourne Rouge Beach is serene and has calm waters. The one- and two-bedroom apartments here are very dated, but do have full kitchens, living rooms, and outdoor patios or decks. The casual beachfront restaurant is popular with locals as well as guests.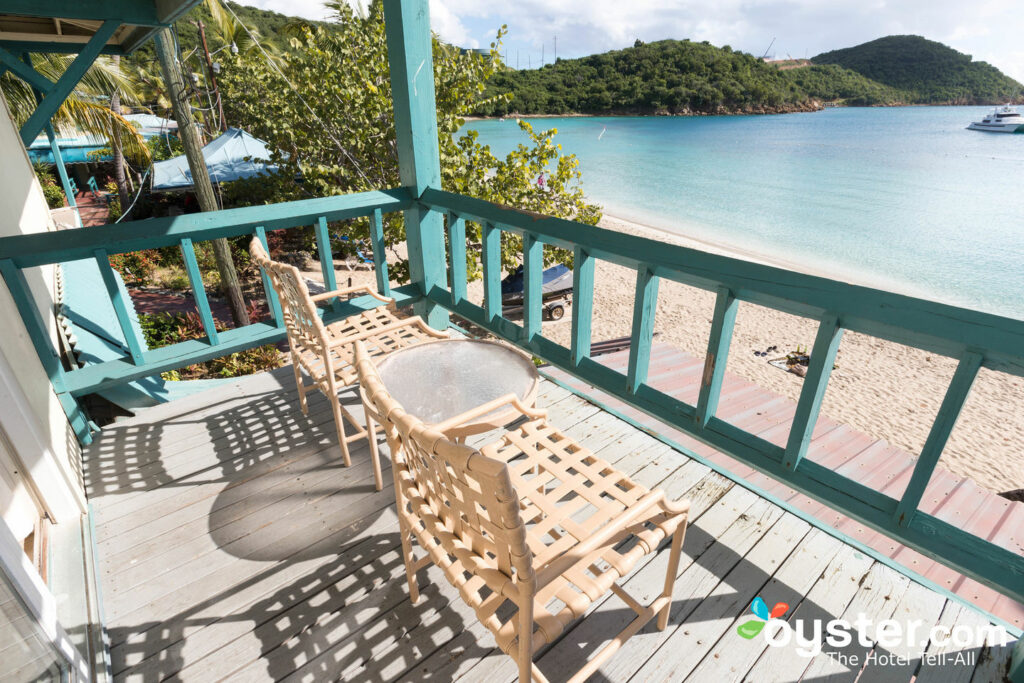 This family-owned budget hotel was the first property on the island, and has a prime location on a beautiful beach (though there is some plane noise from the nearby airport). Rooms are dated, but each has private or shared outdoor space and some have direct access to the sand. It's hard to beat the prices here and the restaurant and bar on-site can get lively.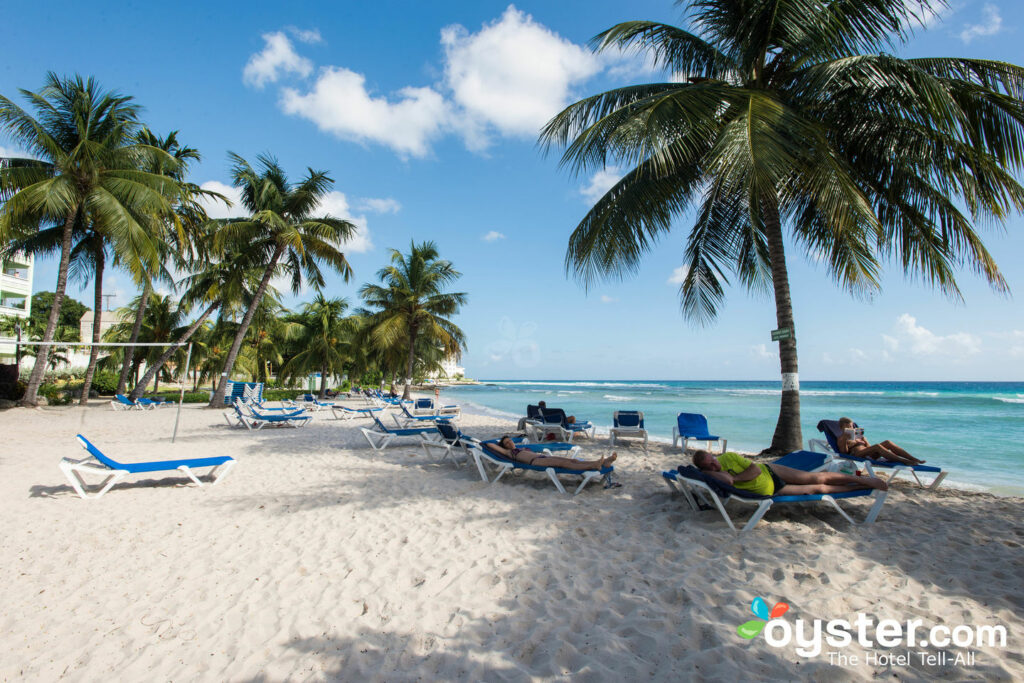 The Coconut Court Beach Hotel is arguably the top value on Barbados. It's located right on a large, palm-tree-lined stretch of sand that bests the beaches at much more expensive resorts, and is within walking distance of the bars and restaurants in Bridgetown. Rooms are no-frills but do have a bit of Caribbean flair, and all have kitchenettes. The big pool, complete with whirlpool and kiddy area, overlooks the ocean.
All products are independently selected by our writers and editors. If you buy something through our links, Oyster may earn an affiliate commission.