What's better than experiencing the rugged beauty of the mountains? Experiencing that very same rugged beauty with a cocktail in hand and meal on a linen-covered table. After all, if you're going to go to the top, why not go to the very top? To help you reach new heights, we've rounded up nine stunning mountaintop restaurants and bars at hotels from around the world. After all, the photographic evidence is more than enough reason to make a detour on your next adventure.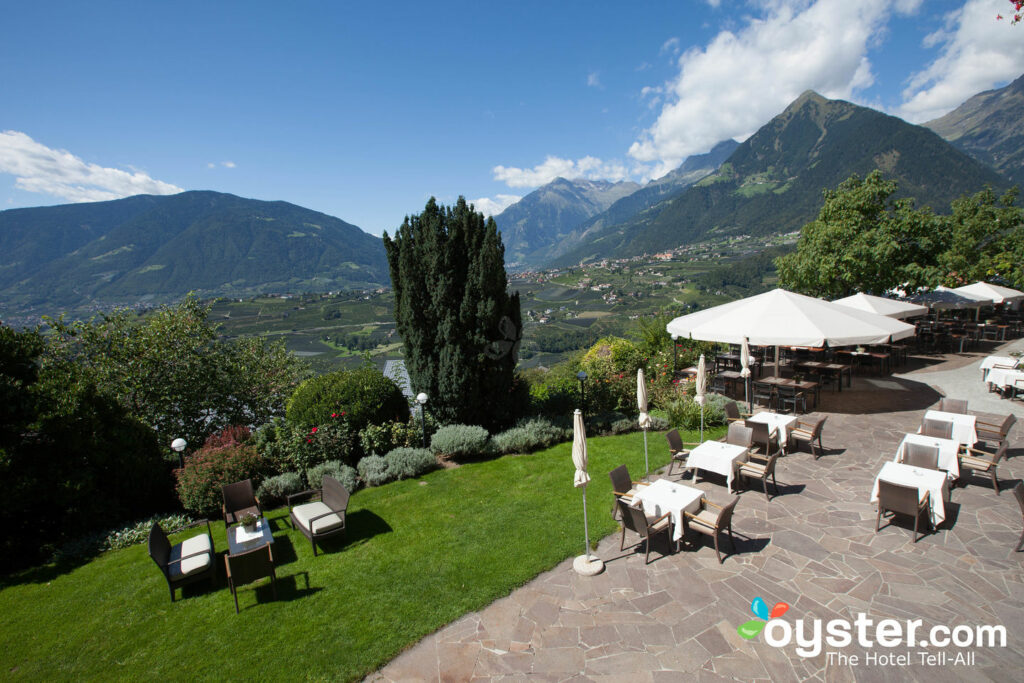 Prepare to be wowed. Guests at Hotel Hohenwart's bar are treated to postcard-perfect panoramic views across the Tyrolean valley. The warmer months are an excellent time to visit (though snow would still make for gorgeous scenery) and sip a glass of Prosecco on the outdoor terrace. And for vino drinkers, there's a thorough wine list worth toasting about.
2. Seven Glaciers Restaurant in Alaska
https://www.instagram.com/p/BDBsWiqSxC3/
Perched 2,300 feet above sea level, this AAA Four Diamond dining experience at Alyeska Resort is just 40 miles south of Anchorage. The surrounding views of glaciers and snow-capped Chugach Mountains are worth the trip for dinner at Seven Glaciers alone, but the delicious Alaskan cuisine, featuring local ingredients, doesn't hurt either. The restaurant is reachable via an aerial tram from the hotel below — giving you enough time to work up an appetite.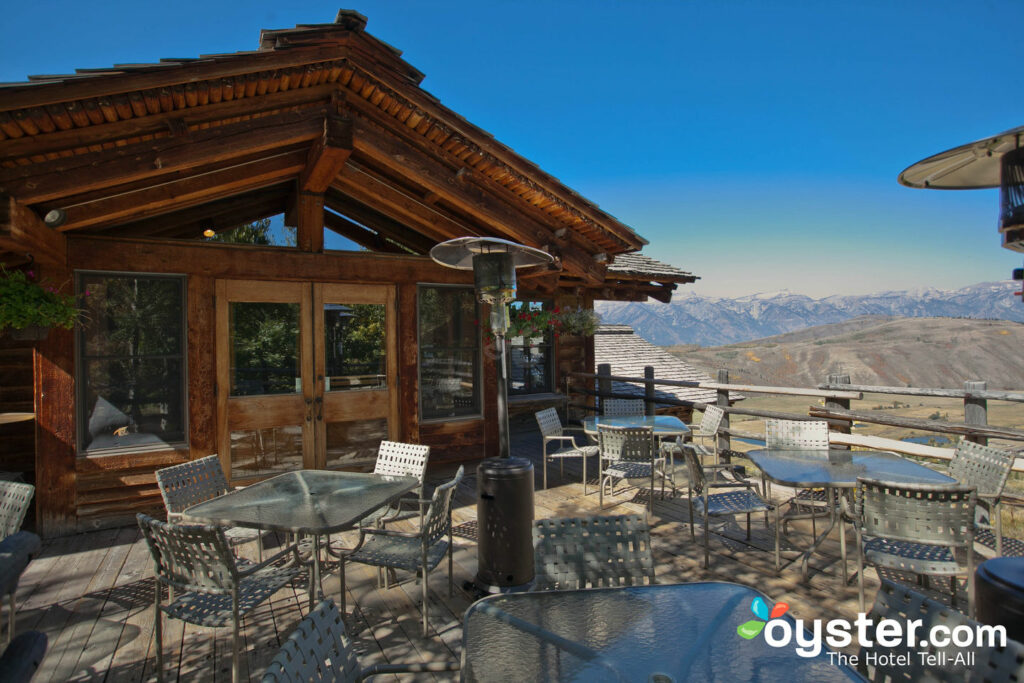 Set in a wildlife refuge about 800 feet above Jackson, Wyoming, Spring Creek Ranch offers up some of the best views of the Tetons. Catch them from the dining room of The Granary, the property's highly acclaimed restaurant. Or, even better, dine al fresco and breathe in some of that amazing mountain air.
4. Alpenglow Stube in Colorado
https://www.instagram.com/p/4sSaFbPa3b/
We'd be remiss if we didn't mention the highest AAA Four Diamond dining experience in North America. Accessed by a gondola, this Bavarian-inspired restaurant sits at the top of Keystone's North Peak — a whopping 11,444 feet above sea level. The romantic name Alpenglow, defined as the rosy hue a rising or setting sun casts on a snow-capped peak, says it all.
Whether the season calls for indoor or outdoor dining, the views from Hotel Lagorai Resort & Spa's restaurant are bound to be stunning. The property is perched over a green valley and the restaurant itself commands a broad scope over the scenery, which means that every diner gets a verdant background with their meal.
6. Kasbah Tamadot in Morocco
https://www.instagram.com/p/BETJpe3yHhq
This ridiculously opulent Richard Branson-owned resort is nestled in Morocco's Atlas Mountains, outside Marrakech. Only 28 rooms and suites are available for guests, who can mull over a glass of Moroccan wine in the fireside bar or fuel up with dinner served on the rooftop terrace. If the resort's intimidating price tag doesn't suit your budget, don't worry. You can email in advance for a reservation and dine there as a non hotel guest.
7. Mountain Top Hotel in Myanmar
https://www.instagram.com/p/sM763do8uq
This Myanmar hotel gives new meaning to the phrase "head in the clouds." At the accurately named Mountain Top Hotel, clouds swirl around a lush mountainscape in every direction. Topping off Mount Kyaiktiyo (the three-stage journey there includes ground transit from Yangon to Kinmon Base Camp, an open-truck ride up the mountain, and a short walk), the hotel bar is a beautiful place to watch the sun go down. In other words, you'll be on cloud nine.
8. Restaurant Matterhorn Glacier Paradise in Switzerland
https://www.instagram.com/p/6wxVskueyn
Climb the Matterhorn or dine on the Matterhorn? The choice is yours. If you decide on the latter, you'll take Europe's highest cable car station to the zero-energy Restaurant Matterhorn Glacier Paradise. Situated almost 13,000 feet up, the scenery is beautiful enough to intrigue, but the Alpine menu is reason enough to stay.
9. Knoll Ridge Chalet in New Zealand
https://www.instagram.com/p/5NpljJwIrg/
Located in Tongariro National Park at the top of New Zealand's Mt. Ruapehu, this cafe is the highest in the country. Not a skier? Not a problem. The restaurant, positioned on Whakapapa Ski Field, is open in the summer as well. It's the perfect refreshing pit stop for hikers journeying along the active volcano, which also happens to be the country's largest.
Related Stories:
All products are independently selected by our writers and editors. If you buy something through our links, Oyster may earn an affiliate commission.