Okay don't be mad, but it really is our job here at Oyster.com to visit stunning properties in beautiful destinations around the world. But we swear, we do it all for you! Every day, we add new hotel properties to our site -- with comprehensive reviews, hundreds of photos (including bird's eye view pics taken with our drone), and dozens of panoramas -- so, no matter where you want to go, you can get an accurate picture of just what it'll be like when you arrive. We see dozens of hotels day in and day out, and these are the nine -- brand-new to the site -- that are the hot, hot, hot this week.
This popular, four-pearl beachfront resort has 297 rooms built along an attractive corner of Denarau Island with sunset views — just 20 minutes from Nadi airport. Facilities include a huge interconnected waterfront area, three restaurants, and kids' club, plus access to all the amenities at two adjacent sister properties. If that's not enough, there's an extensive spa, 18-hole golf course, and 10 tennis courts. Five contemporary room types come with comfy beds, balconies, and rainfall showers, but those interested in fully equipped kitchens should consider the neighboring Sheraton Denarau Villas.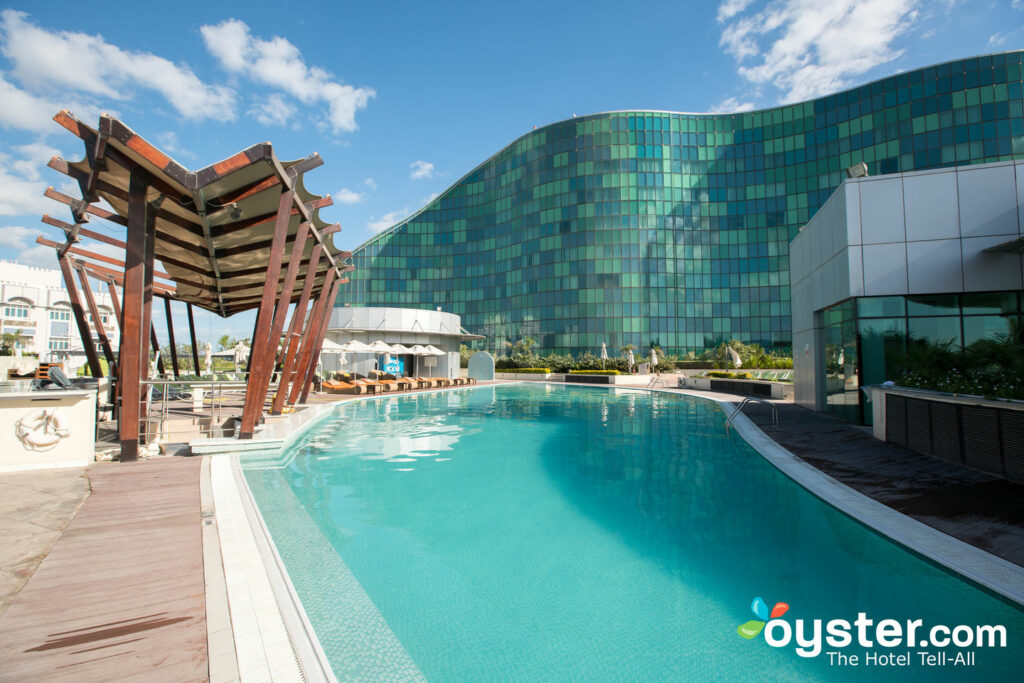 The Hilton Capital Grand Abu Dhabi is a sleek, 281-room luxury hotel near the Zayed Sports City Stadium. Like the rest of the interiors, rooms are fresh and spacious, with top-notch amenities, though extra fees for Wi-Fi and breakfast can be disappointing. The outdoor pool and gorgeous spa with an indoor pool, hot tub, and adjacent fitness center are standout features. There are also two restaurants on-site, including an upscale Pan Asian eatery, plus a tea lounge and two stylish bars. While overall a solid choice, those put off by noisy weekend pool parties should check out the comparable, yet more striking Hyatt Capital Gate nearby.
InterContinental Porto Palacio das Cardosas is a luxury hotel housed in an 18th-century palace, and interiors are elegant and refined. Located right in Porto's historic district, the iconic narrow lanes of the old town are just down the hill, and Riberia Square only takes 15 minutes to reach on foot. The style in the 105 rooms is a blend of modern and classic aesthetics — with just a touch of shimmer — and all come with marble bathrooms, free Wi-Fi, and flat-screen TVs. Some have balconies overlooking Liberdade Square below. The hotel has an elegant cocktail bar and Portuguese restaurant, but the spa is underwhelming and the fitness center is small. Travelers hoping for a swimming pool should consider the equally sophisticated Palacio do Freixo, though it's not as centrally located.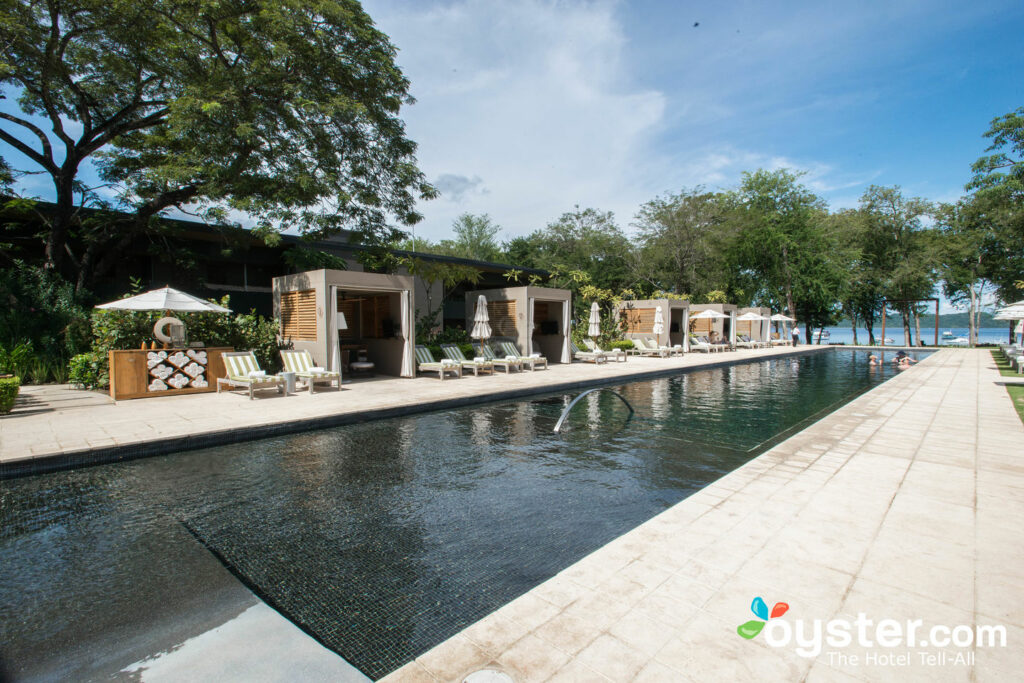 When El Mangroove opened in 2014, the upscale boutique asserted itself as one of the premier properties on the Papagayo Peninsula. Set amid 15 acres of beachfront mangroves, the hotel has a stunning natural setting and a secluded feel. The 85 rooms are thoughtfully designed, featuring hammocks, minibars, and rainfall showers. Amenities are top-notch, including two restaurants, a stunning outdoor spa, a modern fitness center, and an upbeat pool area. The major drawbacks? Rooms don't overlook the water, Wi-Fi can be spotty, and many guests feel prices are too high for the quality offered. For more tried-and-true luxury, guests can check out the Andaz Peninsula Papagayo Resort across the bay, though rates are more expensive.
Movenpick Resort Laem Yai Beach Samui is a stylish upscale property set in large gardens along a little visited Laem Yai Beach. The 50 guest rooms are elegantly designed and have pretty floral motifs, but some are a bit cramped for this category. Rooms feature flat-screen TVs, DVD players, and free Wi-Fi. The resort has two large swimming pools, plus a kids' pool. There's a restaurant and bar out by the beach and pool, and a small spa as well. While the beach here isn't very attractive, the views of Angthong Marine Park are stunning and it's a 10-minute drive to the mainland ferry terminal. For more contemporary rooms and more to do within an easy walk, the Sea Koh Samui in Bang Po is just slightly pricier.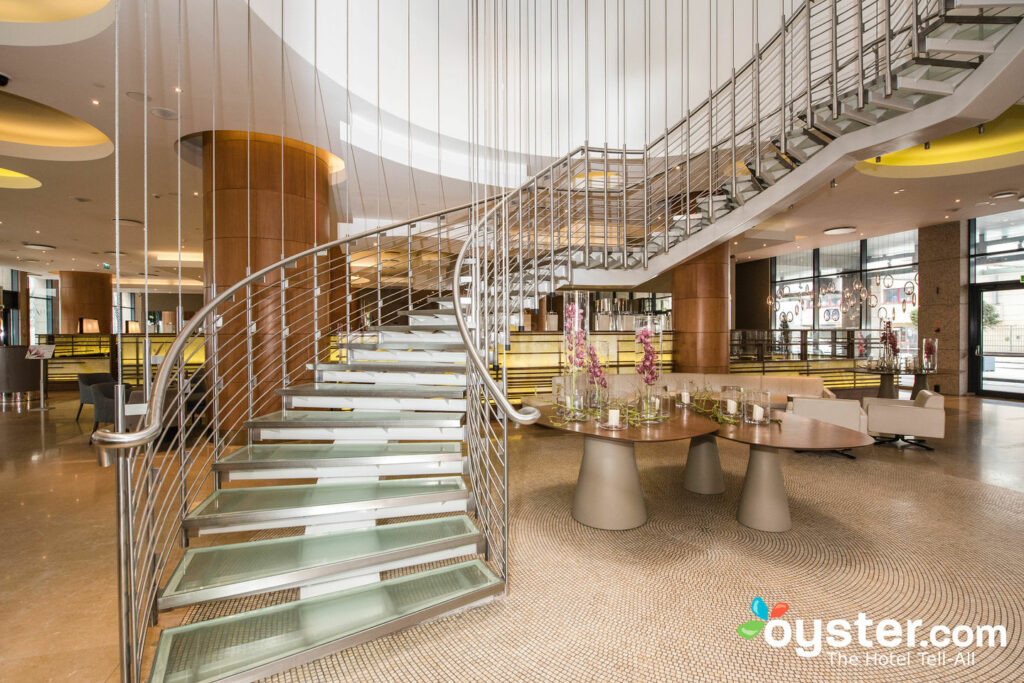 Located in the business section of the city, the luxury Westin Warsaw caters to executive tastes with a sleek, contemporary design that combines natural materials and modern decor. A glass atrium has panoramic elevators with impressive city views. The 361 rooms feature polished, modern decor and amenities like minibars, safes, bathrobes, and Wi-Fi (not included in all rates). An on-site restaurant serves East-meets-West cuisine, and there's a bar with drinks and light fare. A small fitness center, sauna, and 13 meeting rooms round out the features. Travelers interested in a luxury hotel in Warsaw's business neighborhood might also want to consider the InterContinental Hotel Warsaw, which offers comparable rates and added amenities like an indoor pool, but decor is a bit bland.
The Hotel Mundial is a big, modern, mid-range hotel with reasonable rates in the historic center of Lisbon, with transportation links a five-minute walk away. Its 350 rooms offer views that include the Sao Jorge Castle, though room decor is a bit dated. The hotel has a lively rooftop bar and formal restaurant, both with stunning views of the city and the sea. Breakfast is included in the room rate, and it's served in a room with a courtyard view. There's also a solarium with a shower and terrace seating, but there's no fitness center, and guests have complained about noisy elevators and the noise of wailing ambulance sirens from the nearby hospital. For a more stylish option in the same neighborhood, travelers could consider the Internacional Design Hotel.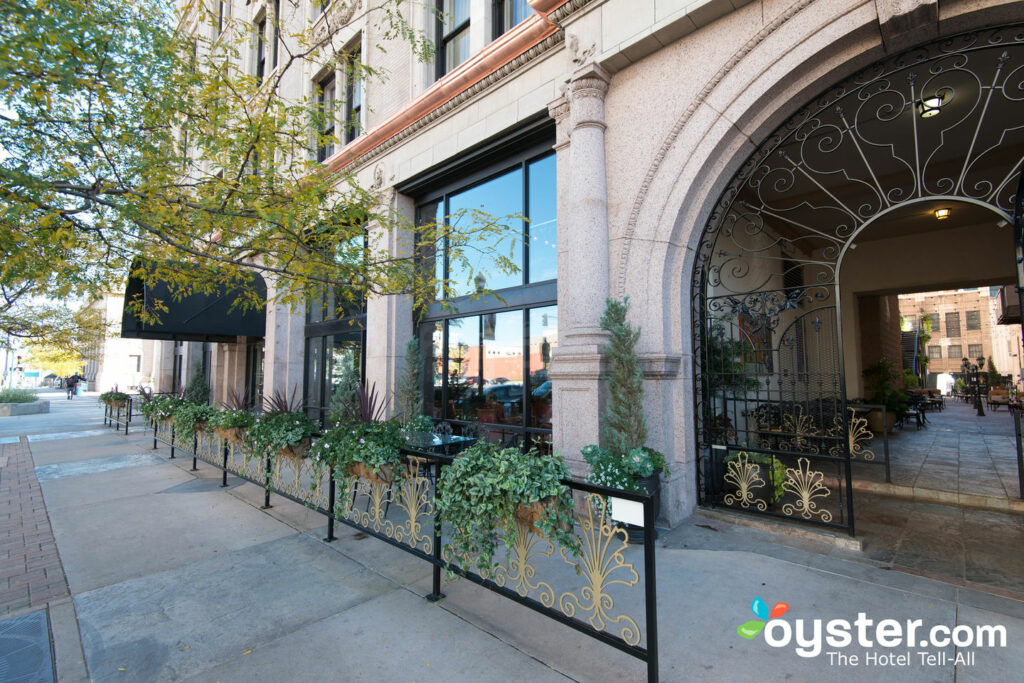 The four-pearl Mining Exchange delivers the goods for a business trip or grown-up getaway, with a great downtown location, a cool bar and restaurant, an urban spa, and a well-equipped gym. Housed in one of the city's historic buildings, this 117-room hotel shows off its vintage roots with exposed brick walls, soaring ceilings, and Victorian furniture. The modern rooms have nice bathrooms with double showerheads, plus Wi-Fi is free. Unfortunately, there's no pool or hot tub, and views are disappointing. Rates are fairly reasonable for the location and given what's on offer, especially considering that hotels like the Holiday Inn Express and Suites Colorado Springs First and Main — way out in the suburbs — costs about the same and has much less charm.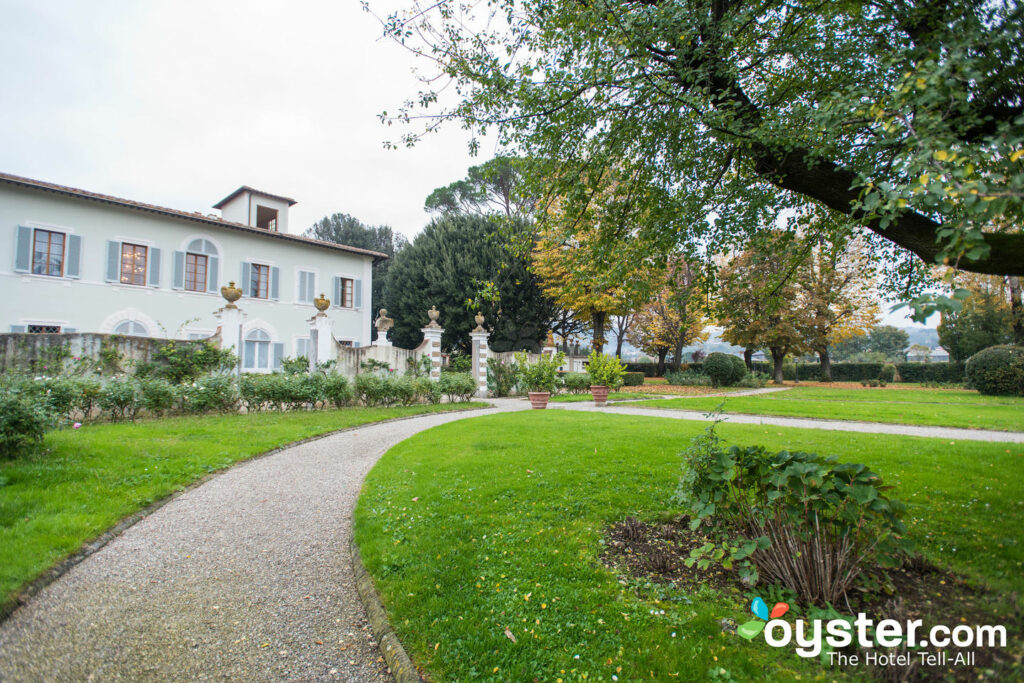 The 62-room Villa Olmi Firenze is an upscale country estate situated a 15-minute drive outside of Florence. It's composed of a villa, a historic farmhouse, and a rural house all surrounded by gorgeous Italian gardens. Rooms are elegant and classic, and come with modern amenities like flat-screen TVs, air-conditioning, and minibars. Some have lovely garden areas or jetted tubs. The hotel's restaurant and bar are pluses, especially in warm weather when guests can dine alfresco. Additionally, the large outdoor pool is surrounded by those beautiful gardens, creating a relaxing, idyllic setting. As an alternative, the nearby Hotel Mulino di Firenze has a similar style, but is situated in a 14th century mill right on the Arno River. Rates there will be a bit higher.
Related Links:
All products are independently selected by our writers and editors. If you buy something through our links, Oyster may earn an affiliate commission.