Need some inspiration for a scenic bay to explore or a coastal drive set out on this summer? There are plenty to choose from, but only a small slice of them are as dreamy as these ones.
From Nova Scotia to Tanzania, here's where to head for the crystal clear waters, plummeting cliffs, and far-reaching views that make for some truly awesome coastlines.
1. Antofagasta, Chile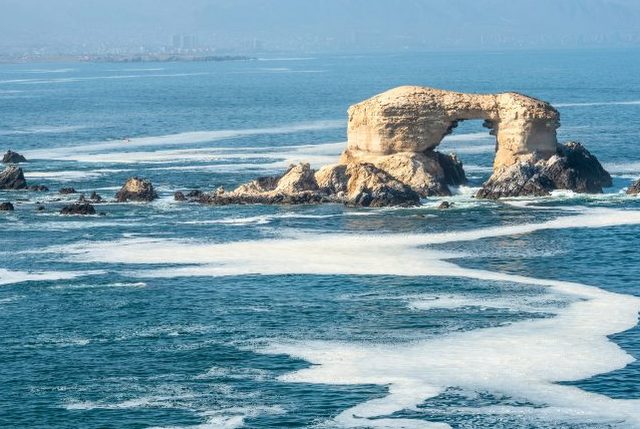 You've likely heard of mountainous Santiago and colorful Valparaiso, but Chile's most impressive urban gem might lie 800 miles north of those two at the country's rocky shoreline. Antofagasta stretches along the South Pacific for roughly 20 miles, and reaches inland to the Atacama Desert. Both are worth exploring, but the convergence of mountains, desert, and sea makes for can't miss rock formations at the coast where La Portada—a natural rock formation north of the city—arches off the coast. Beyond cacti and a stone tile walkway the blue waves crash into white foam and pelicans look on from the rugged sands. The view goes on for miles until the hazy mountain ranges in the distance that hold up the city of Antofagasta itself, so you'll get more than just natural scenery.
You Might Also Like: The Best Secret Beaches in America
You can't think "ocean view" and not picture Greece—Santorini, Paros, Mykonos, Crete. But one sprawling, rugged island off the Albanian border boasts historic views to rival those on the frequented southern islands. The Italians, French, and British had their moments on Corfu before the island became solely Greek, and the architecture on its coastline melds those influences into spectacular waterfront landscape. Colorful villages and evergreen-covered mountains meet the rocky, bobbing green-blue waves to create dramatic, photo-worthy scenery. Head to Agios Gordios for beach facilities and rock formations, or to Sidari Canal d Amour for warm Ionian waters and picturesque coves.
Related Link: 5 Things You Need To Know Before Traveling To Greece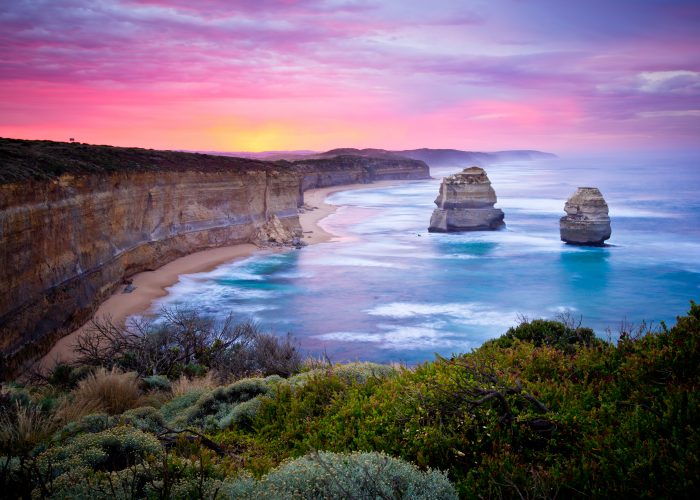 Few places are as breathtakingly beautiful as they are macabre, but Australia's Shipwreck Trail is certainly one of them. Limestone formations at Australia's tip just southwest of Melbourne stretch for roughly 80 miles and have claimed hundreds of ships since the 19th century—about 638 known ones, to be exact. At Port Campbell National Park, a dozen rock formations dubbed the 12 Apostles are the manifestation of this rough shoreline, and visitors can scuba dive and snorkel safari in and around nearby resting shipwrecks as well as underwater caves and reefs.
Sprinkled with over 1,500 island and rock formations, Vietnam's bioluminescent Ha Long Bay sparkles in more ways than one. The bright emerald waters are home to microorganisms that glow in moving water at night, and are best seen on a kayaking or boat tour. If you'd rather stay on dry land, watching the colorful sunset is another way to get a dose of this bay's glistening beauty.
More on Vietnam: 9 Reasons Why Vietnam Is The New Thailand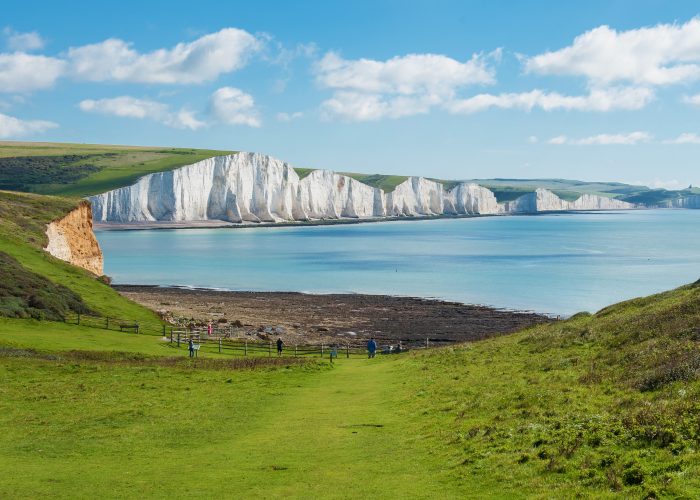 Like something that would backdrop a Disney movie, the white cliffs of Dover stand in bold contrast to the green countryside around them, and resemble a glacier from afar. The whiteness of the rock face matches the lighthouse that sits atop the limestone cliffs, and the pure white limestone is soft, like chalk, and therefore crumbles easily. This formation in busy Dover Port is prone to erosion, which means it might not be around too much longer. Walking the nature trails here provides a spot to watch the ocean liners cruise by and an uninterrupted view of France just 25 miles across the Strait of Dover.
You Should Also Consider: 10 Delightful Towns in England to Visit
If you're really in need of a place that seems beyond reality—think electric blue water, white sands, and seas of wooden sailboats—Tanzania's archipelago oasis of Zanzibar is the pinnacle of tropical destinations. Sea turtles, dolphins, coral reefs, kite surfing, and covered bungalows are just the beginning—the UNESCO World Heritage Site of Stone Town is rich in history, from mosques and old forts to tearooms and peaceful public squares.
Related Link: The 7 Most Expensive Honeymoon Destinations In The World
A lengthy scenic coastal drive is best done on New Zealand, where straits and sounds beckon travelers that visit for the pristine natural beauty of these islands. Lush forests and mountains meet beaches and roads that take travelers 25 miles along the Marlborough Sound, from Havelock to Picton. The windy road has plenty of scenic and historic stops, from forest lookout spots to the deep blue waters of calm bays, offset by towering mountains. Just make sure you're ready to drive on the left side of the road.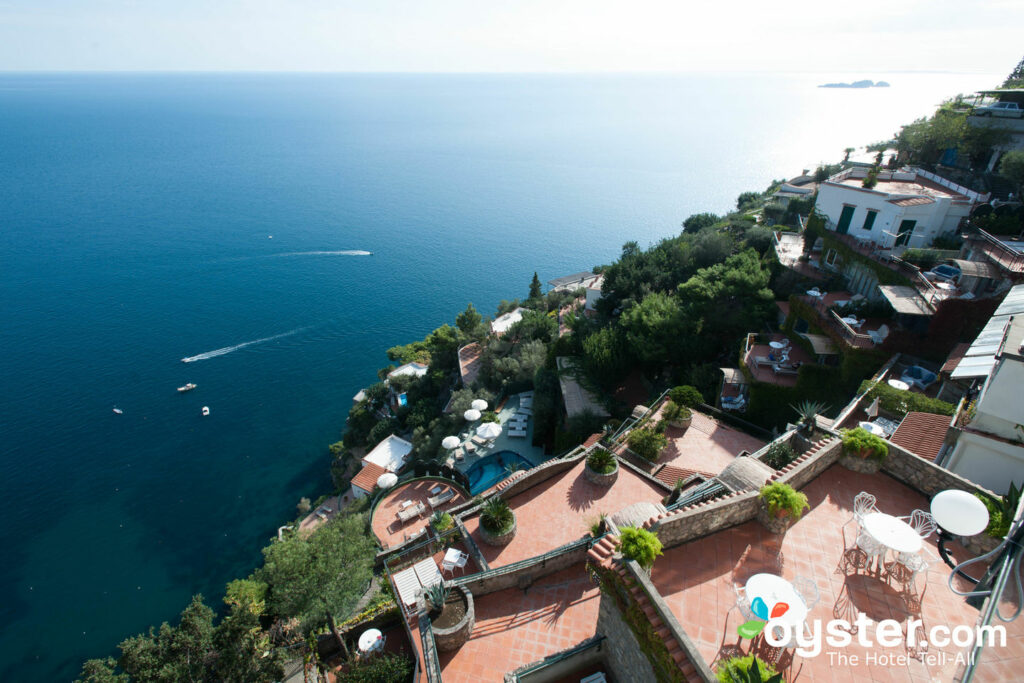 With its timeless combination of stunning architecture and breathtaking coastline—not to mention amazing food—this destination is a dream for most travelers. Villages like Positano feature homes stacked high on an oceanfront bluff reminiscent of Cinque Terre and Santorini. The colorful houses can be seen glowing at night from the beach below, where you'll undeniably spend all your time if you get that chance to visit.
More Helpful Info: Rick Steves: Italy's Alluring Amalfi Coast
9. Nova Scotia, Canada
Chillier shores can be just as breathtaking, if not more—as Canada's rugged coastlines prove. Nova Scotia's Eastern shores are sure to blow you away in more ways than one—whether you opt for surfing, musseling, swimming, or watching the waves roll in. For bonus adventure points, head here in fall or winter for an icy, exhilarating escape.
More from Oyster.com:
More from SmarterTravel:
Read the original story: The 9 Most Jaw-Dropping Coastlines in the World by Shannon McMahon, who is a regular contributor to SmarterTravel.
All products are independently selected by our writers and editors. If you buy something through our links, Oyster may earn an affiliate commission.