With more than 22 million inhabitants, Mexico City is the fifth-largest city in the world. And in recent years, the bustling urban metropolis has earned a reputation for its buzzing art scene, beautiful colonial architecture, and delicious cuisine. But there's plenty about Mexico's capital city you might not know. For example, what's the best way to get around? What's the tipping etiquette at restaurants? And will the altitude impact your jam-packed sight-seeing itinerary? For fun and important tidbits that are worth knowing before you go, read on.
1. Tourism is booming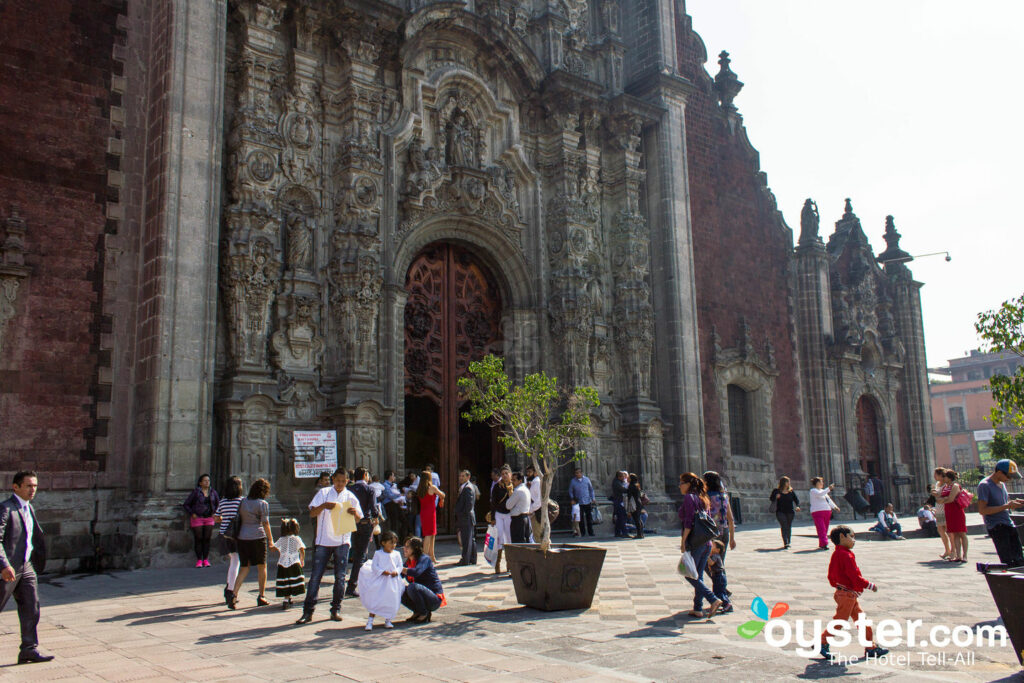 As one of the country's top tourist destinations, Mexico City welcomes more than 12.5 million visitors each year. And that number is only rising. More than 150 direct flights travel to the city every day from international locations, making it an easy and accessible vacation spot for travelers. According to Google's 2016 travel trends report, Mexico City was also one of the most Googled destinations this year, ranking fourth for the fastest-growing searches after Reykjavik, Havana, and Toronto.
2. Mexico City is massive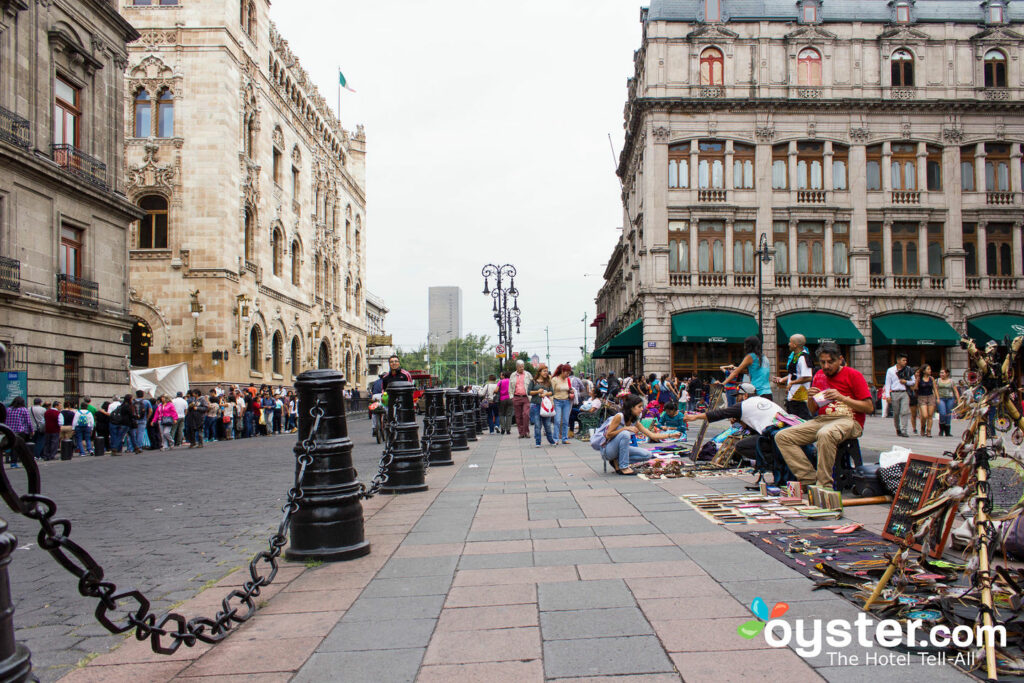 Mexico City is many things, but walkable it is not. The city is divided into several neighborhoods, called colonias, each with a distinct personality and vibe. Polanco, for example, is one of the wealthiest residential areas with expensive designer boutiques, upscale restaurants, and swanky clubs and hotels, while Condesa and Roma are home to hip cafes and bars, quirky shops, and cool art galleries. And San Angel, which is known for its arts market, is a trendy spot packed with cobblestone streets, high-end boutiques, and many eateries.
3. But getting around will be easy
While there are several ways to get around Mexico City, it's important to note that traffic can be brutal. The city's metro system (a.k.a. El Metro) is not only cheap, efficient, and easy to navigate, but it's also a major time-saver, depending on where you're heading. However, one of the most prominent modes of transportation in Mexico City these days is Uber, which is both easy and cost effective. Those who aren't Uber fans can opt for Cabify. Just make sure to sign up for an international calling, text, and data plan.
4. The city is undergoing a cultural revolution
Home to some of the most critically acclaimed chefs in the world, Mexico City is currently enjoying something of a culinary renaissance. It serves up everything from elegant fine dining restaurants to casual cantinas and food carts. This year alone, three of the city's restaurants, including Quintonil and Pujol, made the World's 50 Best Restaurants list. But food isn't the only space where the city shines. It boasts more than 150 museums, art galleries, and architectural sites, including attractions from artistic legends like Diego Rivera, David Alfaro Siqueiros, and Frida Kahlo. All of which is to say the art lover and foodie will never run out of things to experience and enjoy in the city.
5. Be aware of the altitude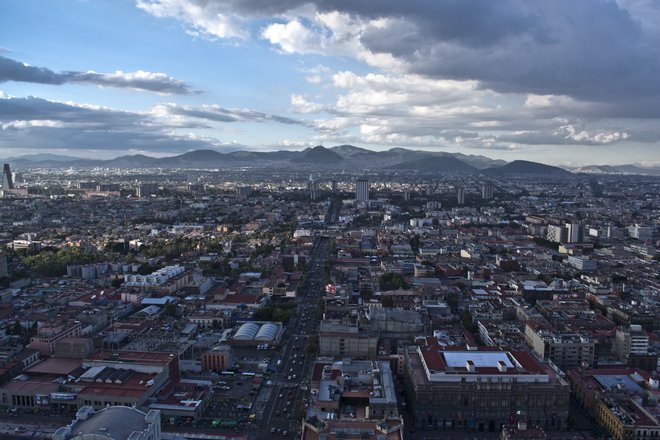 Altitude sickness is not an uncommon occurrence when visiting Mexico City, which sits about 7,300 feet above sea level. Because of the altitude, the air is thinner and therefore can take some getting used to. Folks may experience headaches and nausea when they first arrive, so it's important to stay hydrated and keep activity levels to a minimum. The good news: the altitude also means the city is one of the regions that's not prone to Zika, according to the CDC.
6. The city is built on a lake
When the Aztecs happened upon Mexico City in 1325, the land was not land at all. Instead, what they found were lakes and a series of canals. Located in a valley surrounded by mountains and volcanoes, it was an unexpected place to settle a new city. In the last 60 years, the city has sunk more than 32 feet and continues to plunge at an alarming rate every year.
7. Prepare to get acquainted with new meal times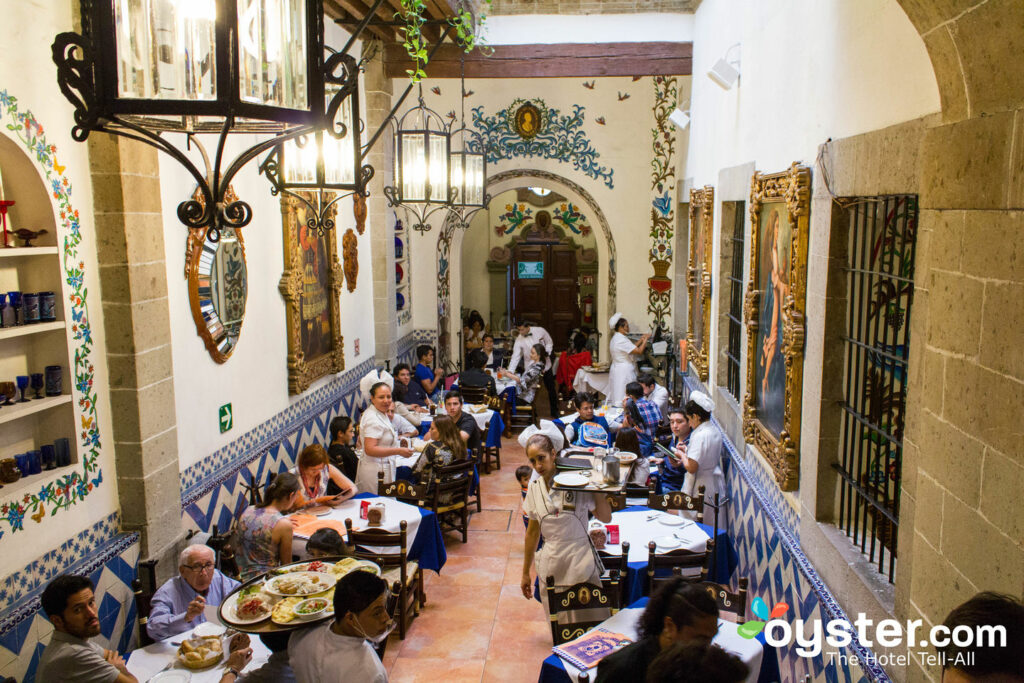 The early bird gets the worm — but not in Mexico City. The city operates on a later schedule than other destinations you might be used to. Lunch is served between 1 and 4 p.m., followed by dinner around 9 p.m., and drinks and clubbing at midnight or later. Oh, and lunch, which is known as comida (or food), is also the biggest meal of the day. Tip: check restaurant hours before heading out.
8. Don't forget to pack layers
Unlike Acapulco and Cancun, Mexico City's weather is mild and temperate year-round. Typically, mornings are brisk and breezy, while afternoons call for sunglasses and t-shirts. In other words, pack light, easy-on, easy-off layers. During the summer, expect afternoon showers, so bring a raincoat, too.
9. Tipping etiquette 101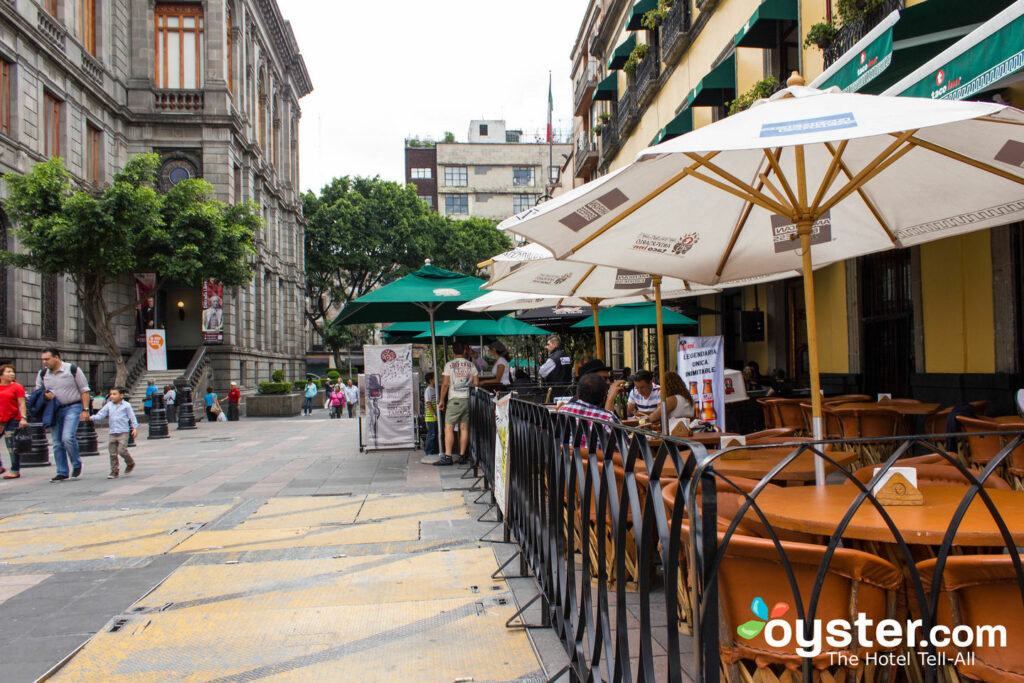 One of the many reasons tourists flock to Mexico City is its affordable prices. At sit-down restaurants, most folks will tip between 10 and 15 percent. While you can pay with a credit card at restaurants, make sure to also keep some spare change handy for all those times you'll want to stop at a food stand for a quick taco. Note: should you take a metered taxi, a tip is not required nor is it customary.
The four-pearl Gran Hotel Ciudad de Mexico is a historic property packed with Art Nouveau charm and character. Its stunning Tiffany stained-glass lobby ceiling is a tourist attraction of its own. The hotel is situated on the main square, or zocolo, surrounded by shops, restaurants, and attractions. The 60 rooms are elegant and traditional but offer such modern amenities as 50-inch flat-screen TVs, high-speed Wi-Fi, minibars, and coffeemakers.
Still lugging around that outdated carry-on from 2006? It's time for an upgrade. With 360° spinning wheels, a TSA-approved lock, a super hard exterior shell, and a USB-port for charging whatever it is you need charged, the Carry-On from Away is built to be your last.
Now Watch: Oyster's Tour Through Mexico City
Related Stories:
All products are independently selected by our writers and editors. If you buy something through our links, Oyster may earn an affiliate commission.