Free breakfast and yoga classes are some nice perks, but when we're on vacation and feeling creative (or the weather's not ideal for sight-seeing), taking a hotel's art class is a fun way to spend the day. A good handful of hotels we've visited offer free or inexpensive classes for their guests --some as part of a children's club and others geared toward adults. Because who said arts and crafts was just for kids? And one surefire way to adult-ify a painting event (and to make for some interesting "abstract" creations) is to add booze! The classes we've taken range from watercolor painting and sand art to decorating picture frames with sea shells and mosaic tiles. So if you've tired yourself of the beach, pool or surrounding tourist locales, these hotels can keep you occupied with an art-filled experience. Plus, you'll have a handmade souvenir to take home!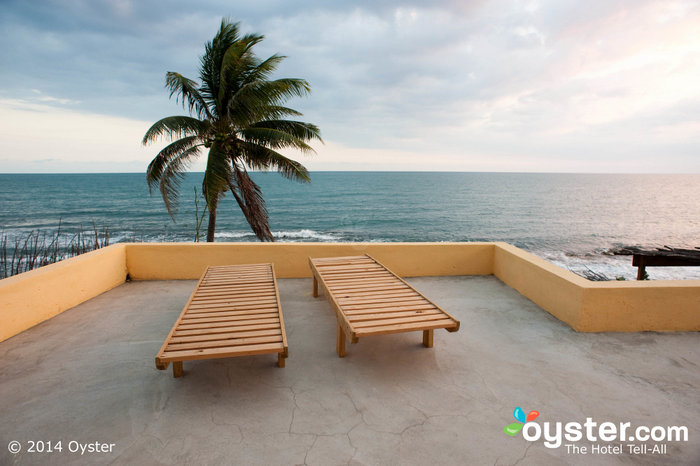 With just 30 hippy-chic cottages in secluded Treasure Beach, Jake's is a member of Bespoke Hotels, a trendy, luxury hotel group. Guests come to unplug — there's no phone, Internet, or TV in the cottages. The black-sand beaches aren't Jamaica's most impressive, but the Driftwood Spa, yoga classes, and excellent food make this a particular favorite. In addition to the cooking classes and beach activities, guests of all ages can utilize their artsy side. For the littlest ones, there's an Octopus Garden mosaic-tile workshop geared towards kids ages two and up for $60. There's also a mosaic-tile class for adults and older kids where all materials are provided to create uniquely tiled mirrors, trays, or picture frames. The Sea Shell Garden poolside workshop lets kids choose between a birdhouse, trinket box, and other structures that they can decorate with an assortment of beads, shells, and other natural materials. Led by artists-in-residence, watercolor painting classes, available for both group or private sessions, guarantee that you can leave Jake's with more than just a tan.
This luxurious, 267-room all-inclusive resort in Nuevo Vallarta is a sophisticated and serene option in the greater Puerto Vallarta area. Every room here is a suite, offering extra living space, a balcony, ocean views, and luxurious touches such as Nespresso machines. The impressive features include an infinity pool with three levels overlooking the beach, a decadent spa with 20 treatment rooms, and four upscale (and pricey) restaurants. Guests can forego the Pilates and tai chi classes for an even more mellow activity — an arts and ceramics workshop. Both kids and adults can take the workshop and make something to take home –for a fee, of course.
The 243-room St. Regis Bal Harbour is one of the most luxurious beachfront hotels in Miami. Highlights include lavish decor, spacious guestrooms with oceanfront balconies, two infinity pools, three on-site dining options, and a prime location across from Bal Harbour Shops. The hotel is an excellent choice for visitors who are indifferent to the South Beach party scene. Rooms are among Miami's priciest, but are chic with high-tech features. While adults stay busy taking one (or a bunch) of the many fitness classes, or relaxing at the Remede Spa, young guests can go to Sea Turtle Club, the St. Regis Children's Club. The half or full-day camp includes pool and beach play, interactive games, and various art activities.
The 799-room Hotel Sol Principe is a chain hotel with an all-inclusive option on Playamar Beach. It has two huge pools and a wide variety of activities for guests of all ages. There are several bars and restaurants, and Broadway-style entertainment every night. The hotel offers many fun options: A creative Flintstones-themed playground that should appeal to kids, programmed activities, and the family sports program. Rooms have stunning views, and some have kitchenettes. Adults can take spinning and Zumba classes, while the Children's Program has entertainment like cooking and art classes.
This self-contained upscale resort on a peninsular outcropping of Oahu's north shore focuses on relaxation and outdoor activities. Families — and couples in particular — come here for the golf course, horseback riding, surfing, and other outdoor activities; nightlife is limited to the property's bars and restaurants. Rooms are upscale, chic, and beachy, and most have ocean views. The Cove Art Gallery showcases the work of local artists and offers drawing and painting classes. You can also learn to make Hawaiian leis or sign up for the $1500 Pohaku Board Carving Workshop; there, guests will create their own wooden surfboard with help from renowned carver Tom "Pohaku" Stone.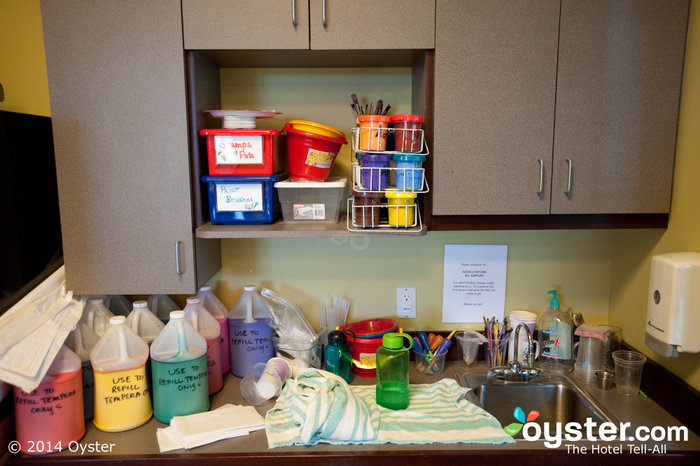 The 346-room Westin Princeville's condo-style time-share units, four beautiful pools, expansive cliffside grounds, and excellent service (for a condo property) make it a solid, quiet option for families and couples. There are several activities throughout the week, including fitness classes and koi feeding. There are also several unique art classes for kids and adults (for a fee) that include making leis with fresh flowers, and puka shell necklaces or bracelets. They also have a Coconut Postcard class, where guests can draw on a coconut pod and send it home through the mail; sand art, tote bag designing, and decorating picture frames with shells are just a few of the other fun artsy activities offered.
Set in the pastoral and scenic Umbrian countryside, the four-star, 23-room Castello di Petrata occupies a distinctive stone manor built in 1340. Although the Castello is about five miles from Assisi's historic center, it provides lovely rural tranquillity. The lush grounds include olive groves, a lake, orchards, a garden, and trails. Guests are treated to charming rooms, some with wood beams and exposed medieval stonework. The excellent array of amenities include the spa, sauna, a large, outdoor freeform pool, and a spa tub with views of the valley and Assisi. Activities include mountain biking, horseback riding (fees may apply), tennis (one court), archery, nearby golf, and more. Additionally, painting and cooking classes are available for guests.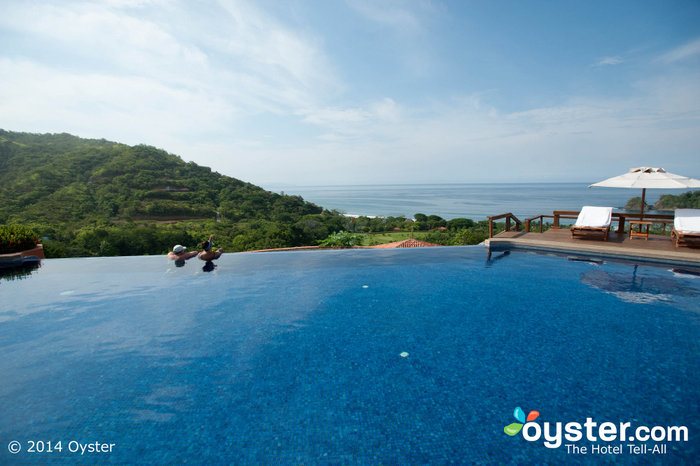 This ultra-remote, rustic luxe hideaway is worth the bumpy, two-and-a-half hour drive from Liberia Airport. The rooms aren't as impressive as those at larger luxury resorts in the region, but the unparalleled views, stunning infinity pool, and ruggedly beautiful (if rocky) beach more than compensate. Plus, this is a hotel with a heart: Punta Islita is environmentally friendly, and gives back to the local community. There are several outdoor activities to keep guests busy — canopy zip lining, dolphin watching, and howler monkey quests to name a few. Another cultural experience are the nearby art projects they coordinate with local community artists for anyone age five or older. The unique mementos of past guests include delicate mobiles, rustic sand candles, and handmade jewelry.
The Hotel Monaco is a top-notch hotel in Downtown Portland. And while some will find certain freebies a bit off-beat — namely, the evening cocktail hour set up with brushes, canvases, and easels for guests to paint with — we love them! Guests can even request a goldfish in their rooms at this artsy hotel, which is decidedly upscale. Rooms are large, with bright, whimsical decor; local art is showcased on each floor; and Red Star Tavern hosts a popular happy hour.
RELATED LINKS:
All products are independently selected by our writers and editors. If you buy something through our links, Oyster may earn an affiliate commission.