No matter how over-the-top and exciting cruise ships and their attractions may get, one of the main reasons many travelers hop onboard is to visit several destinations. And upon arriving at each port, shore excursions are the primary way to explore. While the cruise lines themselves offer lots to choose from, you may opt to plan a tour independently, due to flexibility or price concerns. With that in mind, here's our guide to doing your own shore excursions on your next cruise.
1. Be mindful of limitations.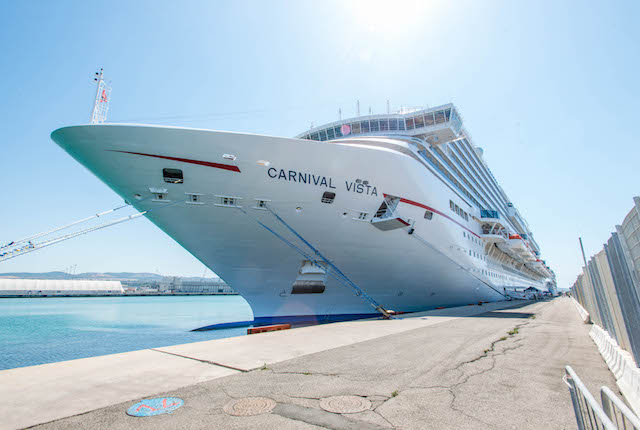 While branching out on your own and making independent arrangements can be rewarding, it's important to remember when your ship will depart. Keep in mind that if you don't return on time, it will leave without you. Only tours purchased through the cruise come with a guarantee that the ship will wait for you in the event of an unforeseen delay, such as unusual traffic or broken-down transportation. Should you not make it back before your ship sets sail, you will have to rejoin the vessel at the next port of call. In other words, plan accordingly and leave plenty of buffer room to ensure this doesn't occur.
2. Consider alternative excursions.
By seeking out tours on your own, you'll likely have a larger assortment to choose from as well as the ability to shop around for the right rate. Some cruise lines do have best price guarantees for matching excursions, but you may want to look for something unique that's not offered through the ship. Viator, which offers plenty of tours and excursions, including many exclusive options, is one top resource to consider. Visitors can filter each port's choices by shore excursions or categories like kid-friendly, food, outdoor activities, and more. Of course, it can be also be narrowed down by duration and price. The site has its own lowest price guarantee.
3. Private tours could be the right choice for you.
Another reason you might want to head out on your own is to avoid large groups. Whether through Viator or another source, private tours with personal guides can be arranged. With your own guide and car, the day's itinerary can be set to your exact needs. Best of all, no time is wasted waiting for other people to get on and off buses, and you can choose how long you want to spend in any given spot. For those who can afford it, it's the most efficient way to explore a destination.
4. Custom options are available, too.
There are cheaper alternatives to a private tour. If you still want to customize your day, hop-on, hop-off buses can be a good way to get from place to place with some insightful commentary in between. Public transportation can also be employed, if carefully planned. Or, there are always traditional taxis or even ride-share services for greater convenience. Just know that not all cities embrace Uber and Lyft.
5. You don't have to plan in advance if you don't want to.
While it's recommended to plan shore excursions in advance, sometimes you'd rather be spontaneous and play it by ear. There are usually plenty of tour vendors ready to sell something right off the pier, from basic sightseeing options to more adventurous outings. Be cautious about which you select, though, as it's harder to vet safety on the spot.
6. Wander freely.
Lastly, you might not want to pay at all, and instead, prefer to simply stroll around town. Lots of international ports have things to see and do within walking distance of the ship's berth. Even more than ocean cruises, riverboats frequently dock right in the heart of popular European cities, making it easy to discover the highlights without a tour per se.
You'll Also Like:
All products are independently selected by our writers and editors. If you buy something through our links, Oyster may earn an affiliate commission.