An Alaskan cruise appears on many a bucket list, as it offers an easy way to cover the state's vast landscape. Plus, many of Alaska's most striking attractions are water-centric, including massive glaciers and breaching humpback whales. While Alaska's Inside Passage is gorgeous from a ship, you'll want to take advantage of the ports in which most cruise lines dock. Keep reading for a guide to some of the top ports, so you can plan what to do and see on your cruise.
Ketchikan
Of all the ports listed, Ketchikan offers the most in-depth look at native culture. The 8,300-person city was incorporated in 1900 and has two main claims to fame: its plethora of salmon and totem polls. The former has given the city its nickname, "The Salmon Capital of the World." Visitors can tour a restored cannery from the 1930s before hitting up spots such as Alaska Fish House for some fish and chips. Ketchikan also reportedly has the largest collection of totem polls, made by the indigenous Tlingit and Haida tribes. They're found scattered around the city, at the Totem Heritage Center, and the Totem Bight State Historical Park. Also don't miss a walk along Creek Street, which is lined with galleries that used to house bordellos.
The city doesn't lack scenic landscapes, either. One of the most popular excursions here is a plane ride over Misty Fjords National Monument, which provides sensational views of the mountains, fjords, and lakes. Cruisers who don't want to pay the $250/person fee can instead opt for one of the many free area hikes. Deer Mountain Trail is a hard, 6.7-mile hike with a 2,800-foot elevation gain, while Rainbird Trail is an easy 2.6-mile hike with a 610-foot elevation gain. No matter where you decide to spend your port time, you'll want a camera.
Icy Strait Point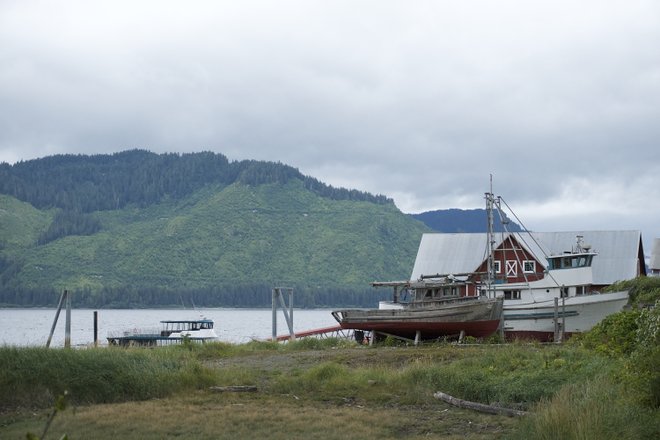 If you're considering a wildlife excursion, this is the port for it. Opened in 2004 and owned by Huna Totem Corporation (whose shareholders all have aboriginal ties to the village of Hoonah and Glacier Bay), it is the only privately owned cruise destination in Alaska. It was created as an effort to preserve the local village and its character, while still allowing for heavy tourist numbers for economic growth. As such, the actual port feels quite commercialized, with vendors selling various excursions and souvenirs. However, a cannery museum adds interest and cruisers can easily walk to Hoonah (a 30-minute stroll) for a look at small-town life in Alaska.
Whale watching and excursions to see bears are extremely popular and well worth it given the limited amount of available activities by the port. Travelers who go on whale-watching tours are pretty much guaranteed to spot humpbacks or orcas, while bears are a bit more hit or miss. Those more interested in the landscape can head to ZipRider, which is 5,495 feet long and has a vertical drop of 1,320 feet.
You probably know that Juneau is Alaska's capital, but you may be surprised to learn that the approximately 32,000-person city is only reachable by boat or plane. Cruisers will arrive at the lively port where vendors are set up to offer activities and exploration of all the area attractions — from dog sledding to kayaking around a glacier. Downtown Juneau is filled with shops selling gold and alpaca, tasty breweries, and plenty of salmon-slinging restaurants, plus an aerial tram that heads 1,800 feet up to Mount Roberts.
In addition to the tram, visitors often head to Tongass National Forest, which is home to tree-filled hiking trails, Nugget Falls waterfall, and the 13.6-mile-long Mendenhall Glacier. At times, bears can be seen attempting to catch salmon swimming upstream, and rangers are within the park to keep an eye on wildlife. Visitors can also go on easy and more strenuous hikes, some of which get quite close to the glacier.
Skagway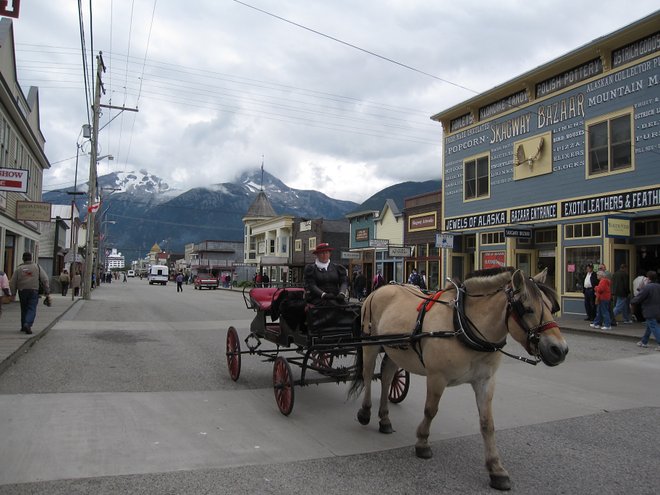 History buffs will likely enjoy visiting Skagway, a Gold Rush-era town at the northern end of the Inside Passage. Although just about 1,100 people call Skagway home today, at the height of the Gold Rush, the population had risen to 30,000. Today, the historic downtown area still holds 15 restored buildings for a glimpse into life here in the 19th century. Free movies on the town's history are shown at the visitor center, and free walking tours are provided. At just 23 blocks long and four blocks wide, this small town doesn't have a ton of attractions, though lovely galleries, jewelry stores, and ample bars can be found here. Don't skip a trip to the Alaskan Fudge Company.
For a real feel for what it was like in the Gold Rush era, cruise-goers can take a ride on the 1900-completed White Pass & Yukon Route Railway. The scenic White Pass Summit Excursion is a roughly three-hour journey that takes travelers up nearly 3,000 feet for stunning vistas of tree-covered mountains, glaciers, and waterfalls.
Hubbard Glacier or Glacier Bay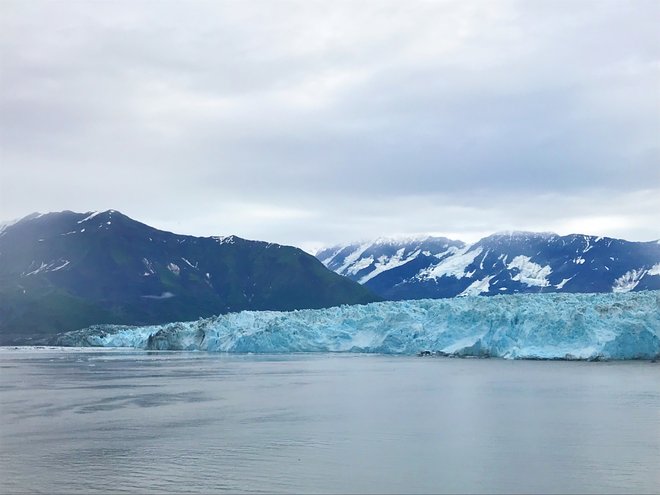 Although not technically a port, cruise ships will likely go by Hubbard Glacier, or alternatively, Glacier Bay National Park. At a jaw-dropping 76 miles long and 1,200 feet deep, Hubbard Glacier stands out for being the largest tidewater glacier in North America. Ships will likely be able to spend a good amount of time in the bay off the glacier, allowing cruisers to observe the ice's mesmerizing shade of blue, as well as calving, which is when big chunks of the glacier break off and crash into the water.
Those who go to Glacier Bay instead will get the opportunity to sail for several hours around multiple glaciers. Park rangers and naturalists are on board to talk about the striking features, as well as point out any visible wildlife. Calving is also observable here, and binoculars are recommended. Tip: Bring a warm raincoat if you plan on spending time on the roof deck, as it's chilly and often wet.
You'll Also Like:
All products are independently selected by our writers and editors. If you buy something through our links, Oyster may earn an affiliate commission.