While a nautical theme can make for fun hotel decor all year round, we can't help but enjoy it a little more in the summer when the timing feels particularly fitting. After all, during warmer months we love the idea of being out on the open seas, wind in our hair... until we think about how crowded and gross cruise ships can actually be. Considering the many recent mishaps on ships and boats -- some of which actually proved to be quite dangerous -- as of late, we'd rather enjoy a nautical theme from dry land, thank you very much. Fortunately, we've visited plenty of hotels that make you feel like you're first mate -- without actually having to set sail.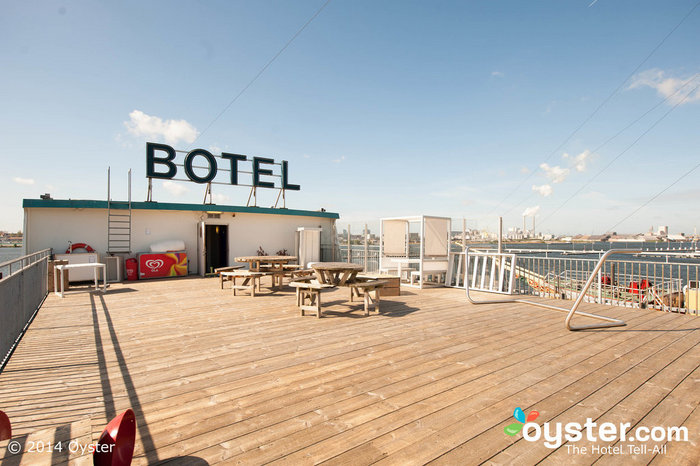 The 175-room Amstel Botel, a former river cruiser converted to a floating hotel, sits by the industrial NDSM wharf, a growing outpost of Amsterdam's underground art scene. The Botel is decorated like a European ferry, and is a no-frills budget-friendly option for visitors. Central Amsterdam is a 15-minute free ferry ride away. Kids may enjoy the experience of staying on a boat, but the property is more popular with value-minded couples and groups. Luxury seekers and visitors hoping for a charming European hotel should look elsewhere, but those searching for a boat-like vibe without having to leave the dock will find the nautical decor fun and charming.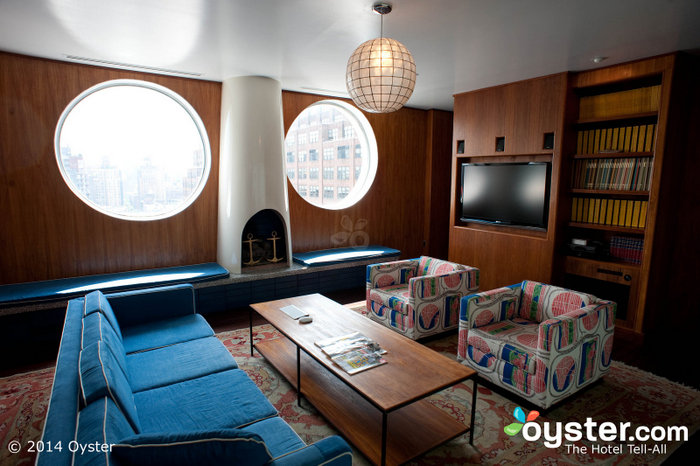 Housed in a unique building in the heart of Chelsea, the 120-room, nautical themed Maritime Hotel offers a solid value, especially considering that its been able maintain its cool factor for quite some time (despite it perhaps fading a tad in recent years). Porthole windows throughout make you feel like you're on a ship, and other nautical elements include wood-paneled walls, anchors scattered throughout, and plenty of blue-and-white stripes.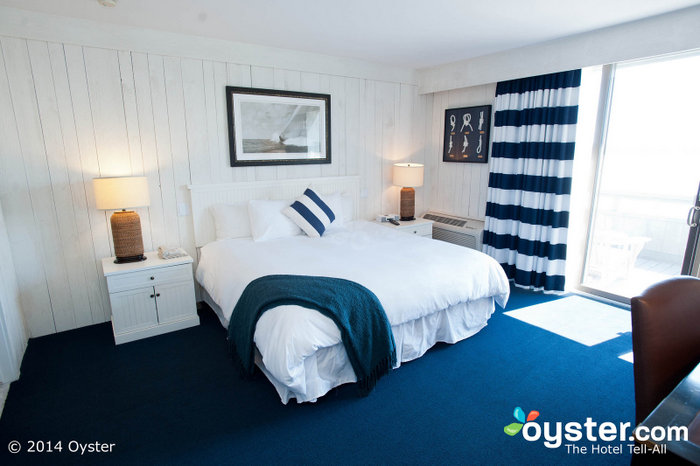 The Montauk Yacht Club's name gives away that this laid-back resort has a nautical theme. The hotel offers a variety of renovated rooms, suites, and villas — all featuring plenty of sailor-friendly details such as stripes, docking ropes, framed sailboat paintings, wicker furniture, seashells, and a color palette of red, white and blue — overlooking Lake Montauk. The views take advantage of the attached marina, bobbing with boats galore, and are crowned by a white lighthouse. The resort has more than 80 years of intriguing history, and thought the location is not directly on the ocean, on-site activities and restaurants, and the free shuttles to town make it a draw for an amenities-filled Hamptons getaway.
This nautical-themed, boutique hotel has a secluded, out-in-the-country feel, although it's only a 10-minute drive from central Stockholm. Though the suburban area of Nacka, one of the city's business hubs, can be relatively dead at night, the hotel has an excellent waterfront restaurant (complete with sailboat models and porthole windows) and is near numerous corporate offices. Rooms have tiny tube TVs, but include perks like balconies and free Wi-Fi, and the lobby offers quaint spaces for coffee and snacks.
Converted from an 1908 fruit canning factory and reopened in 2003 with 252 nautical-themed rooms and suites, the Argonaut is one of Fisherman's Wharf's trendiest options. Spacious rooms, which were renovated in 2012, have more character than the nearby chain hotels, though the Sheraton is often cheaper. Special features include a free nightly wine reception, and the location makes some of San Francisco's most popular attractions easily accessible.
To learn more about Jane Reynolds, visit her on Google+
Check out Oyster's page on Google+
RELATED LINKS:
All products are independently selected by our writers and editors. If you buy something through our links, Oyster may earn an affiliate commission.