At Oyster.com, we never stop working to bring you honest hotel photos and reviews from around the world. How do we do that? Well, we have an amazing team of hotel experts and they travel the globe visiting and photographing hotels in person so when you arrive, what you've seen is what you get. But our hotel experts' skills go beyond hotels, and throughout their travels, they pick up quite a few tips and tricks. With a crop of fun and beach-friendly hotels in Brazil JUST added to the site, and the country's upcoming Carnival festival and Olympics in 2016, we wanted to give you a few tips and tricks for visiting the largest and most diverse country in South America.
There's no one true Brazil.
Brazil is the largest country in South America (it's roughly the size of the United States), and is home to a diverse population, over 4,500 miles of coastline, and dedicated nature preserves in the Amazon and Pantanal. Sprawling cosmopolitan cities like Rio de Janeiro and picturesque colonial towns like Porto de Galinhas (yes, that does translate to "chicken port") are just a sampling of the cultural range that's on offer in one of the most exciting and dynamic countries in the world. Nature lovers, sun worshipers, Carnival-goers, divers, honeymooners, soccer fanatics, business travelers, and families regularly converge in Brazil — and they all find exactly what they're looking for. With a country this vast, it's important to remember that there isn't one true Brazil experience, and each visit will bring something special.
The country has beautiful islands.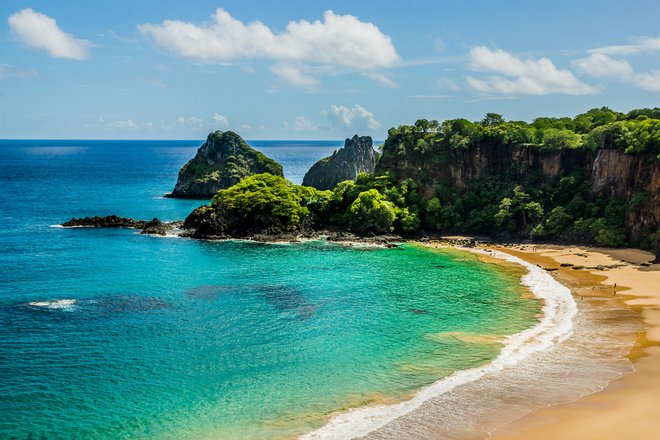 It's not common knowledge (at least in the United States) that an archipelago of 21 islands called Fernando de Noronha lies off of Brazil's Atlantic Coast. A tropical climate, pristine water (with 50 meters of visibility during prime conditions), and some of the most gorgeous beaches in the Western Hemisphere (some reachable only by steep ladders or boat) lure divers and snorkelers. The number of visitors (who mostly arrive by airplane) allowed on the island at a single time is strictly controlled and many of them stay at cozy pousadas: locally owned bed-and-breakfast type accommodations with air-conditioning and plunge pools. Beijupira Lodge Noronha is a solid mid-range option; one of the rooms has a whirlpool tub.
Don't miss the street snacks.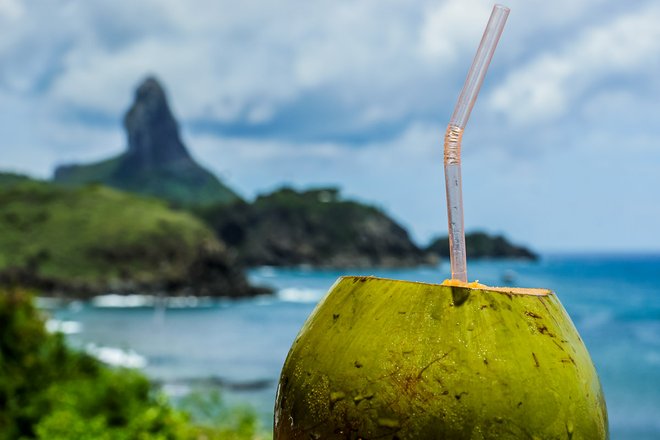 It's completely possible to go all out with a splashy and expensive meal almost anywhere in Brazil, a country that's known for fresh seafood and quality steaks. Sunday brunch at Pérgula in the Copacabana Palace is practically a national pastime. The buffet offers all-you-can-eat caviar, seafood, pasta, and unlimited Prosecco — all enjoyed while overlooking the pool. Still, a day in Brazil wouldn't be complete without at least one street (or beach) snack. Freshly opened coconuts with straws stuck in the tops make for refreshing beverages (much better than what you'll find in a box after yoga class stateside). Other popular fast treats include skewers of grilled seafood, hot dogs topped with everything from mashed potatoes to bacon, sweet acai berry bowls and granola, bolo de rolo pastries with guava jelly, and freshly squeezed juice. Dessert pizzas topped with M&Ms can be found in almost any pizza joint, too. The best way to sample lots of local Brazilian food in one sitting is to try a "por kilo" restaurant that sells buffet by the kilo. Load up, weigh your plate, and pay. Try not to think about the fact that you'll likely wearing a swimming suit later…you're on vacation!
The beach is where surf, sand, and bikini bodies meet.
What you've heard is true: Brazilians are (generally) beautiful and (generally) love the beach. With thousands of miles of coastline, beach options are almost limitless, especially for those with a car and some insider knowledge. Copacabana is probably the most famous stretch of sand in the country; it runs for three miles along the densely populated residential area of Rio de Janeiro, and gorgeous mountains and the Christ the Redeemer Statue can be spotted in the distance. The overall vibe is a bit of a party scene and can get uncomfortably crowded.
Ipanama Beach, which is less crowded and just as beautiful, is marked by numbered posts. Over the years, the different posts have attracted subcultures of people. Hotel Praia Ipanema is located across the street from Posto 10, known for its sporty volleyball scene. Further north, Porto de Galinas, a former fishing village, is popular for the reef pools just off the coast that make for excellent swimming and snorkeling when the tide is right. Small sailboats (jangadas) take visitors on pleasant cruises with easy on/off options for getting in the water. Nannai Resort & Spa has a private beach and luxury spa for those who want privacy.
The natural beauty is stunning.
It's easy to get caught up in the beach/party scene in Brazil, but it would be a mistake to miss out on the natural beauty found inland. The Amazon is an obvious draw for eco-tourists wanting to experience a slice of rain forest life or get up-close-and-personal with pink dolphins and Golden Lion Tamarin monkeys. The Pantanal, the largest tropical wetland in the world, is a more affordable and easier-to-access destination that nonetheless guarantees wildlife sightings and a dramatic landscape. And we (along with locals) would argue that Iguazu Falls, with no less than 275 individual waterfalls and a water chasm called Devil's Throat, puts Niagara Falls to shame. Well-maintained walkways are specially designed to let visitors get close — maybe too close! — to the rapid rushing water. Visitors can also learn about indigenous tribal life and customs at an educational center near the falls.
Keep in Mind…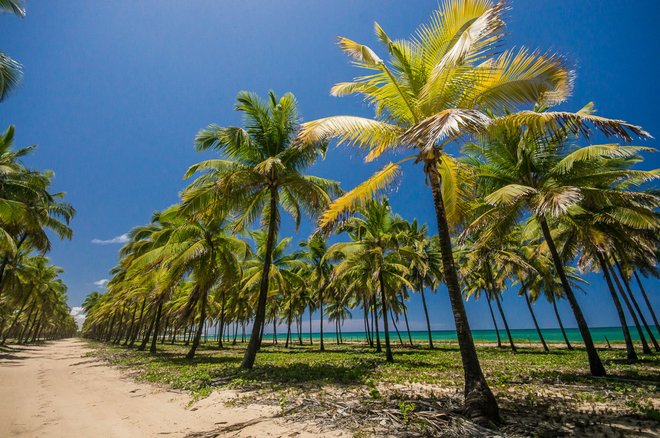 Brazil is a Portuguese speaking country and though many hotels employ English speakers, be prepared for some pantomiming if you don't speak the language.
Avoid traveling there in July and August as this is Brazil's winter and the weather can get too chilly for a swim.
Prices and crowds peak during major events like Carnival and Easter, and the upcoming 2016 Olympics will be no different.
Hotel options range from cozy pousadas to five-pearl resorts, from to love motels to eco properties.
A travel visa, obtainable at the Brazilian consulate in-person or via mail (travel agents can help with this), is required for US visitors.
Restaurants usually add a 10 to 15% service gratuity in lieu of a tip — gorjeta is the word for tip in Portuguese.
The Brazilian currency is the Real (R$). ATMs and credit cards are widely used, but small local bills are best for beach towns.
Use common sense when traveling in Brazil (or anywhere!) and leave valuables at home or at least locked in your hotel room's safe.
All products are independently selected by our writers and editors. If you buy something through our links, Oyster may earn an affiliate commission.