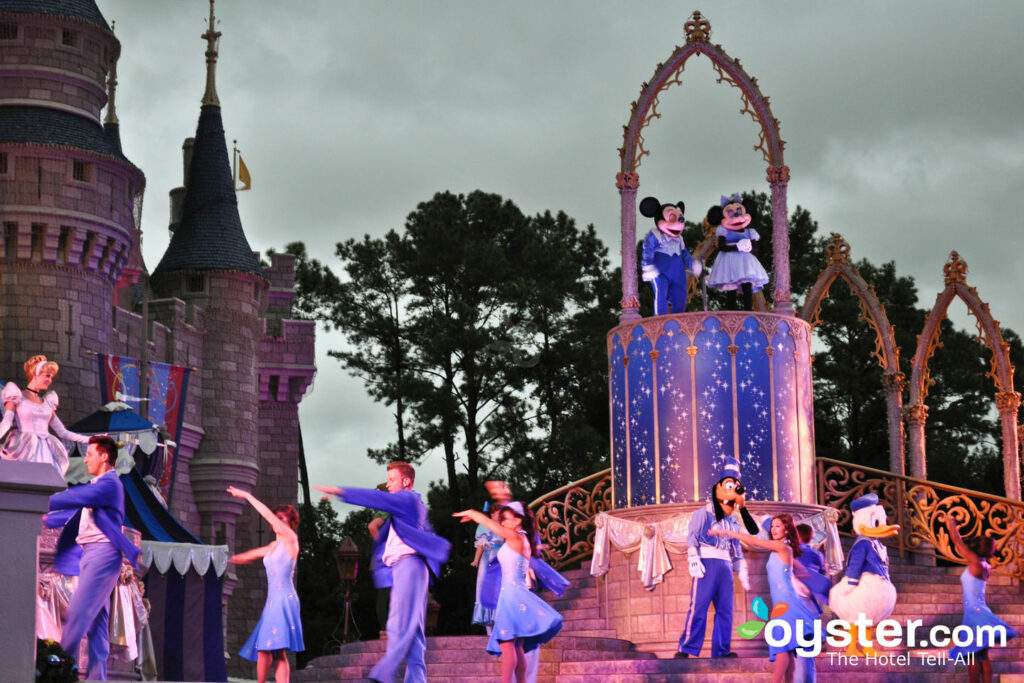 For some newlyweds, the honeymoon is all about some serious just-the-two-of-us quality time. Other couples, however, want to spend every day of their honeymoon with each other -- and about 50,000 other people. But not just any 50,000 people. They want to share their honeymoons with about 50,000 fellow Disney fanatics: Disney park-goers, Disney park and resort staff members, and Disney characters who are decked out in makeup and costumes. Honeymooners who sleep at Disney resorts, devote their days to Disney parks, and dine at Disney restaurants are known as Disneymooners, and they lovingly refer to their post-wedding vacation as their Disneymoon. But what is a Disneymoon, exactly, and how does it work? How does one (or, rather, how do two) go about planning a honeymoon-meets-Disney-extravaganza? We asked authorized Disney planners who launched into their "happily ever after" at Disney World to explain every step of the Disneymoon way.
Why Disney?
https://www.instagram.com/p/BLn9AWRAwzh/
If there's ever a time to indulge in some sexy, selfish, adult-only fun, it's the honeymoon, right? Many couples toast their union by luxuriating at a no-kids-allowed all-inclusive resort in some tropical latitude or by splurging on a once-in-a-lifetime trip to bucket-list destinations, like Fiji or the Maldives. So what, then, is the appeal of going a place where the bride or groom (or both) have undoubtedly visited countless times? A place swarming with adrenalized kids, exhausted parents, and uber-perky, real-life versions of childhood icons? One reason is Disney's famous obsession with details, which is applied to couples celebrating their wedding with as much devotion — if not more — as it is to families experiencing the park for the first or 15th time. "There's something really special about a vacation where literally every detail can be planned out for you, with your pure enjoyment as the only driving factor," explains Meredith Wilcox, a Pennsylvania writer and photographer who Disneymooned in 2016. "My husband and I both work in customer service, so we really appreciate that attention to detail." Disney's tourist-friendly infrastructure and easy accessibility mean that there are fewer fine points for visitors to worry about, which opens up a lot of energy for, well, relaxing and having fun.
If a honeymoon is a celebration of new beginnings and a new life together, then going somewhere ensconced in both parties' personal pasts may seem backward on some level. But the nostalgia factor is a huge driving force for Disneymooners. "Disney World is my absolute favorite place on earth," says Nicole Patterson Smith, a travel agent with Starts With A Wish Travel. "Nowhere else can compare. My now-husband and I got engaged there in 2014, so it was a no-brainer for us to return to celebrate our marriage. We considered splitting up our Disneymoon by staying half the trip on a Disney property and then taking a week-long Disney cruise, but ultimately decided to stay a full 16 days in Walt Disney World."
Consider the sense of escapism you get from watching a Disney movie. In 90 minutes, you are transported to another world filled with lovable characters who face, then overcome, calamity. The settings range from ancient China to Victorian London to 1920s New Orleans, but one thing is for sure: there is always a happy ending. Couples who immerse themselves in the fantasy — just days after they've exchanged vows — are enjoying perhaps the ultimate form of escapism, but are also making a sort of pilgrimage to what could be considered the highest shrine of hope and everlasting optimism.
How to Plan a Disneymoon
https://www.instagram.com/p/BCnpihICcYe/
Most Disneymooners are bona fide Disney lovers who know every nook and cranny of the park. After about 15 trips, Smith considers herself a Disney pro. And Wilcox describes herself as "one of those 'Disney people.'" She relied on her own Disney World knowledge from previous trips, but also Pinterest and Disney-focused blogs (Disney Tourist Blog is her favorite) throughout the planning process. "The free My Disney Experience app is absolutely crucial to have when planning a trip to Disney World," she says. "It helps you plan rides for each day using their FastPass system, plus you can even make all your meal reservations through it. We were never disappointed or unpleasantly surprised by a restaurant since we could see the entire menu, from home, months before we left." She points out that there are plenty of traditional assistance modes, too. "There is a concierge at every hotel, and kiosks throughout the parks with cast members who can help you plan out your entire day, ride by ride."
For Disneymooners who prefer a less DIY route, there are several travel agencies wholly dedicated to Disney. They help cut the guesswork — and prep work — by helping guests map out their days. Some, like New Jersey-based Academy Travel, also include extras like private dining, golf, VIP tours, and spa sessions in their itineraries. "Disney can be very overwhelming and frustrating if you don't know everything before you go," says Smith. Joleen Fernald, a senior agent at Key to the World Travel, points out that because "dining reservations can be made up to 180 days in advance, couples [should] start planning their trip around around 210 days (about seven months), so that Advanced Dining Reservations can be made as soon as that 180-day window is open." She cautions couples to work with authorized agencies that concentrate on Disney destinations (both Academy Travel and Key to the World Travel are authorized Disney Vacation Planners). "I heard about an agent who didn't specialize in Disney travel, and who didn't get FastPasses (during a very busy time of year) for her guests because she thought you just do it in the parks," she says. "This is a huge disservice to her guests who relied on her for expert advice. We take care of all the Advanced Dining Reservations (ADRs) and FastPasses as well as itineraries based upon least crowded parks for no additional charge [versus] what booking directly through Disney costs."
Where to Stay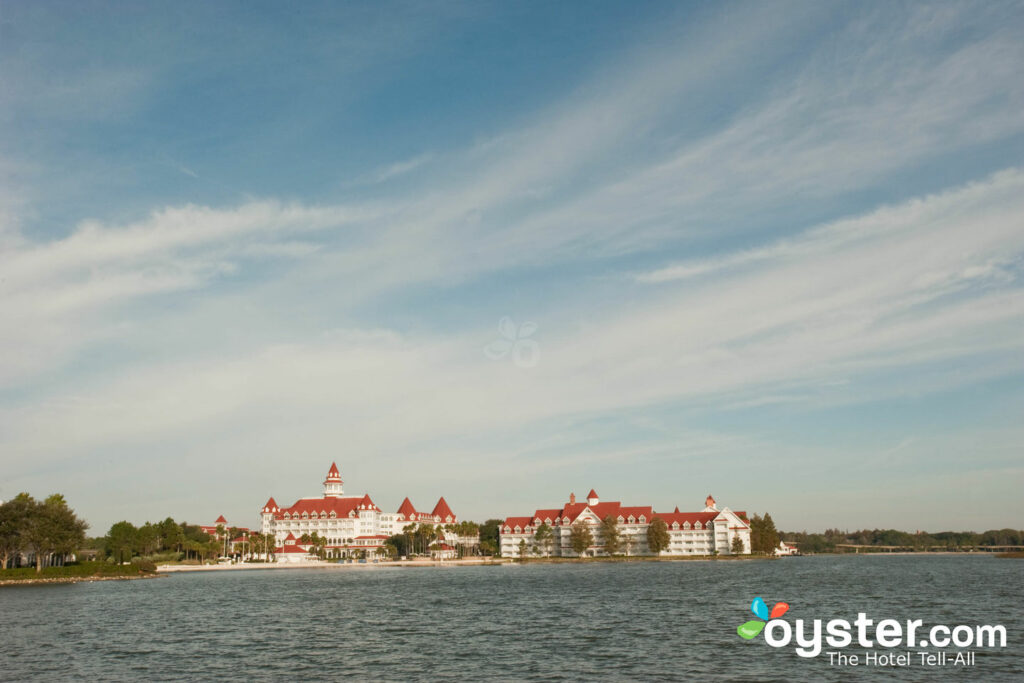 "One thing I do regret was not splurging on a fancier resort," says Wilcox. "We went into the trip with the mentality that we would just be using the room to sleep and not much more, but in reality, we cut a couple park days short and just relaxed. That's when it would have been nice to have had nicer accommodations!"
Here are a few of our honeymoon-worthy hotel recommendations for (mostly) grown-up stays:
The Grand Floridian Resort & Spa, Disney's crown jewel, is as elegant as it is expensive. Its upscale restaurants, full-service spa, and formal decor appeal more to adults than children.
Disney Animal Kingdom Lodge is one of Disney's most unique resorts. It's modeled after an East African safari lodge — giraffes and gazelles roam freely around the grounds. But keep in mind that it's farther from Epcot and Magic Kingdom than other properties.
Disney's Old Key West Resort offers a beautiful, riverside setting and apartment-style rooms not too far from the crowds and craziness of Disney.
Disney Port Orleans Resort – Riverside has a beautiful (even romantic) setting that makes it a great pick for the price. Smith and her husband stayed in one of the Royal Rooms for the duration of their 16-night stay. "This was by far my favorite resort we've ever stayed in. It was absolutely spectacular!"
Briana Hayes, a honeymoon specialist at Academy Travel, points out that on-site resorts come with plenty of perks, including special park hours, free airport transfers, free transportation within the parks, and free parking.
Famous Freebies: Fact or Fiction?
https://www.instagram.com/p/BNDO3fthTjZ/
The post-nuptial perks at Planet Disney are somewhat of a fairy tale. "A misconception I read about quite often is that if you wear one of the 'I'm celebrating!' buttons from your Disney front desk (ours read 'Happily Ever After!' with our wedding date), proverbial magical doors will open to you," says Wilcox. "While we did get a few free perks — a dessert spread at Mama Melrose's in Hollywood Studios, free Champagne at California Grill — and cast members regularly congratulated us, that was pretty much the extent of any special treatment. And, that was okay! We didn't expect people to bend over backwards for us. It makes me a little sad that people sometimes leave Disney World disappointed when they have crazy expectations that aren't met."
"We were treated very well by other guests and especially cast members," says Smith, who, along with her husband, wore the "just married" button throughout her stay. "We were gifted many snacks and a FastPass, courtesy of Mickey. We even received a second ride on Dumbo — they just let us stay on and ride again." (Another way the Smiths publicized their newlywed status? Wearing their tux and wedding dress to Mickey's Not-So-Scary Halloween Party, the annual Halloween celebration at the Magic Kingdom).
Regarding the impact of the just-married buttons, Fernald offers this explanation: "It is up to the discretion of the resort and cast members in the parks whether any additional upgrades or surprises are offered. This is very inconsistent and truly based upon the cast member."
Related Stories:
All products are independently selected by our writers and editors. If you buy something through our links, Oyster may earn an affiliate commission.