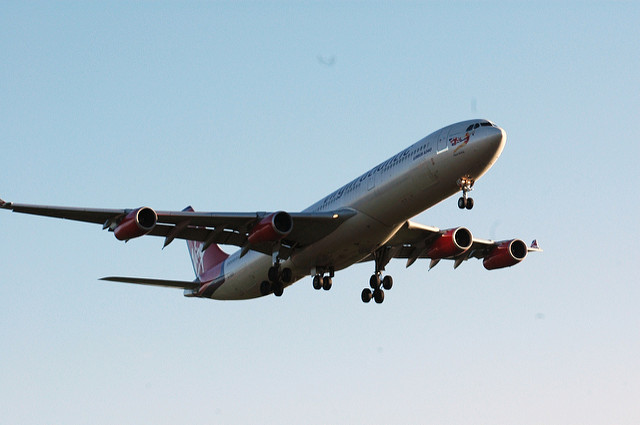 If you've been on an airplane at any time in the past few years, chances are you've been at the receiving end of a hardball credit card pitch, often with the promise of a "free" flight in return for a mid-air sign-up. Offered in conjunction with major banks, most frequent flyer credit cards grant cardholders a point or two for every dollar spent, along with plenty of perks: think huge sign-up bonuses (usually with plenty of fine-print conditions), annual vouchers for complimentary companion travel, and even free checked bags or cabin upgrades. However, maintaining airline credit cards doesn't come cheap, with most costing close to $100/year in annual fees. For some travelers -- particularly those who fly regularly and prefer to use the same airline -- the perks easily outweigh the expenses. For others, however, the costs of maintaining an airline credit card don't add up.
We asked a couple of travel lovers to weigh in on whether frequent flyer credit cards had helped them save money -- or ended up costing them more. Unsurprisingly, it largely depends on how often you fly and how many people you bring along with you. Here's what we found.
The Frequent Family Flyer
For some, especially those who travel with family members, using frequent flyer mile credit cards can end up saving hundreds of dollars. As Lyn Mettler, a travel writer and PR professional based in Indianapolis, chronicles in her blog, Go to Travel Gal, by remaining loyal to Southwest Air and signing up for both a business credit card and a personal card, she was able to fly her family of four to six different destinations in a year for under $100/trip for each. "One of the keys to flying free on Southwest is to earn the Southwest Companion Pass," says Mettler.
Unlike the pass offered with Alaska's credit card program, which is just a one-off voucher, Southwest's pass allows loyal customers to bring someone along from the time it's earned until the end of the next year. "To earn the pass, you need to accumulate 110,000 Rapid Rewards points," she explains. "The easiest way to earn most of those points is to apply for two Southwest Chase Rapid Rewards credit cards when they are offering a 50,000-point bonus after spending $2,000 in the first three months."
The Regular Flyer, Who Travels Solo or with One Companion
For others, however, it makes more sense to pay for flights the old-fashioned way. Emilia Marchetti, an IT professional from Portland, Oregon, tried out an Alaska Airlines credit card for a while, which is one of the more popular cards for those living in the Pacific Northwest. However, she soon cancelled it after realizing that she was losing money in the deal. "You get a free companion ticket every year, but it comes with a bunch of extra conditions and fees," she explains. "Even if the companion ticket is worth about $150, you're still paying around $90 to have the credit card…I ended up not even using the companion ticket because it was just too inconvenient." And though Marchetti flies a few times a year for domestic and international vacations with her friends or husband, she prefers sticking paying for flights outright, using a fee-free credit card that gives her one percent back on purchases.
Are Airline Credit Cards Right for You?
With that in mind, how do you figure out if frequent flyer credit cards are worth the annual fees? Simply put, if you are loyal to one airline, fly frequently on your own dollar, are good with credit cards (i.e., you remember to pay them off every month), and are more of a plastic user than a cash person, then you may be a good candidate. However, if you only fly a couple of times a year for leisure and don't really care which airline you fly with, then you might be better off saving yourself the expense of an annual fee.
And if you still aren't sure, your best bet is to simply sit down and do some good old-fashioned personal accounting. First, determine how much you spend on average per month on your credit cards. Then, look at any expenses you normally pay for using cash or direct deposit (rent, bills, etc.) and see if you can't just pay these on a card instead.
If you've got a clear idea about how much you plan to travel in the next year or so, your best bet is to start reading up on airline credit cards: NerdWallet's Best Airline Credit Cards of 2016 is an excellent place to start.
Alternatively, if you have an idea about where you want to go, the newly launched Reward Expert offers software that allows users to simply plug in how much they spend per month on credit cards and where they want to go. The site then calculates which credit cards can help you get the rewards you want fastest (taking into account sign-up bonuses and other one-time perks), rates them according to their overall value, and even helps you calculate your eligibility for various cards based on your credit score.
You Might Also Like:
All products are independently selected by our writers and editors. If you buy something through our links, Oyster may earn an affiliate commission.