People are more inspired to travel than ever with so many travel websites, travel apps, and social media feeds full of exciting destinations. It's not just for the elite, either. Travel has become more accessible to the global population, and The United Nations World Tourism Organization estimated that nearly 1.2 billion people traveled outside their country for at least one night in 2015. With that number expected to continually rise, some destinations are becoming overcrowded. While tourism can be extremely beneficial for supporting livelihoods and creating cultural understanding, it can also sometimes have a negative effect on a destination. Having to elbow through a mass of people to snap a photo in front of a famous landmark is one thing, but witnessing a beautiful landscape or city be compromised by irresponsible regulation and excessive visitation is tragic. Below, we've analyzed five increasingly trendy destinations and weighed in on whether they're still worth visiting with mass tourism's effect on the environment and local culture in mind.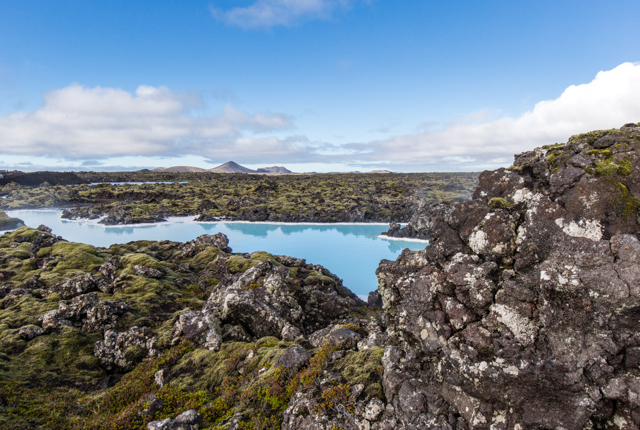 Iceland, idealized for its stunning nature, became significantly more accessible to (read: cheaper for) tourists following the 2008 financial crisis. Soon after, the Land of Fire and Ice quickly emerged as one of world's hottest destinations, courtesy of convenient (and cheap) stopover flights between North America and Europe, attention gained from the 2010 Eyjafjallajökull volcanic eruption (which put Iceland, a previously little-known country, on the world stage), and its use as a filming location for "Game of Thrones." The popularity is well deserved, as Iceland is home to breathtaking volcanic landscapes, hot springs, fjords, glaciers, black-sand beaches, and a quirky capital city in a country the size of Kentucky.
However, being a small country with a population of just 334,000 people (over 200,000 of which lives in the Reykjavik metro area), the rapid influx of tourism is difficult to accommodate. The year 2009 saw 464,000 tourists, while 2016 had 1.8 million, and 2017 is expected to reach 2.4 million visitors. That's seven times Iceland's modest population! The bulk of visitors make their way to Iceland during the peak summer months of June through August when there is 20-plus hours of light and the temperature is mild. Many stick to chartered bus tours of the Golden Circle, which includes the massive Gullfoss waterfall, Thingvellir National Park, and the frequently erupting Strokkur geyser (which happens approximately every 10 minutes). These sites and others on the Golden Circle are easily reachable because of paved highway access and close proximity to Reykjavik, allowing selfie-stick hordes to zip from stop to stop.
Still worth visiting? Yes.
Iceland's otherworld beauty is unique and humbling when experienced away from the crowds. Iceland is an extraordinary destination if one can either visit outside peak season or allocate the proper time to reach the island's rugged interior or northern regions. For those intent on chasing the midnight sun, consider extending your trip and visit the West Fjords, the northern town of Akureyri, Snæfellsnes peninsula, or Iceland's interior. You'll see more sheep than humans while traversing lava fields and mountains. The interior is only accessible in the summer months due to inclement weather, so come prepared if you plan to trek between the network of huts for some real solitude.
The winter months offer many experiences that summer visitors will miss out on, such as viewing the northern lights and visiting glacial ice caves. Cave tunnels into the Vatnajökull and Langjökull glaciers can be explored with tours by Extreme Iceland. Thanks to the Gulf Stream, winter temperatures are much higher than one would expect from the nation with the world's northernmost capital (Reykjavik averages 30 degrees Fahrenheit in the winter months).
The word is out on full moon parties, beckoning international backpackers to Ko Phi Phi seeking fun in the sun followed by evenings of debauchery. The full moon party tradition originated on Ko Phangan in the '80s and has spread to many Thai islands. It is staple on the itinerary of many backpackers and visitors coming to Southeast Asia. In theory, the event is celebrated on the night of the full moon, but opportunistic bars and bungalows expanded these electronic-trance parties to half moon and quarter moon parties, too. Ko Phi Phi is one of the top full moon party destinations, while also attracting visitors via its white sand beaches surrounded by stunning limestone cliffs. Visitors can easily arrange boat trips to rock climb, cliff jump, or spend a leisurely day of island hopping — the main attraction being Ko Phi Phi Lay, the film location for "The Beach."
Still worth visiting? No.
On paper, Ko Phi Phi sounds quite appealing — it's an easily accessible archipelago of six naturally beautiful islands protected by a marine national park in the turquoise Andaman Sea. However, the effect of over-tourism on the small islands' environment and local people is substantially less idyllic. The 2005 tsunami killed more than 2,000 people on Ko Phi Phi, yet developers have ignored the powers of nature and quickly amassed more hotels and a larger pier. Excessive boat traffic and uncontrolled visitation has devastated the local coral reefs and polluted the water. Unless Ko Phi Phi begins regulating its tourism and restoring the environmental integrity of the archipelago, your time and money would be better spent elsewhere. Thailand is home to hundreds of unspoiled islands, many of them well adapted for tourism. Nearby Ko Lanta is not a secret, but offers beautiful stretches of sand without the obscenity or environmental degradation. Further south, Ko Tarutao, an island within the Tarutao National Marine Park archipelago, tempts visitors with an island getaway away from the crowds.
The Pearl of the Adriatic has been a UNESCO World Heritage Site since 1979. Like Iceland, Dubrovnik received an added tourism boost from being a film location used in "Game of Thrones." However, Dubrovnik has long been drawing artists and intellectuals since its heyday as a mercantile city-state in the 15th and 16th centuries. Today, visitors come en masse, especially via cruise during the summer months. The old city walls can be walked by foot (for a fee), which provides excellent views of the harbor and orange-roofed homes below. Walking within the walls along Old Town's pedestrian-only streets, which wind past palaces, forts, and churches, won't disappoint. The main thoroughfare, Stradun, connects arched gates with alleyways leading to numerous cafes and restaurants. The Adriatic can be easily accessed from the city, too. It is possible to swim from the rocky shore just below the city walls — there are ladders in place to aid in exiting the azure sea. Proper beaches with cafes and lounge chairs are within walking distance at Lapad and Bannje. A dose of culture between swims can be found at numerous museums, including the Bukovac House, which exhibits paintings by Kuća Bukovac and emerging artists, or at the Jewish Museum and Synagogue.
Still worth visiting? Probably.
Dubrovnik is worth a trip, but the quality of that trip depends entirely on timing. Due to its coastal location, Dubrovnik can get swamped by cruise ships, which dump thousands of tourists at a time into the small city. This is especially the case during July and August, so it is advisable to visit in late spring or early fall to have favorable weather and manageable crowds. Fortunately, Dubrovnik's mayor is working to reduce the limit on daily visitors inside the city walls from 8,000 to 4,000. Although this will sacrifice some tourism dollars, it will improve the value of the visitor's experience and help preserve the quality of life for residents. That being said, there are dozens of other medieval cities in the Balkans that are also worth visiting — and less crowded — like Mostar in Bosnia and Herzegovina and Split, Croatia.
This Central European capital (no, it's not in Eastern Europe) draws all types of visitors for its rich history, splendid architecture, and affordability. Although tourism in Prague has been increasing gradually (compared to Iceland's numbers) since the fall of the iron curtain in 1989, the city received over seven million visitors in 2016. The majority of accommodation and points of interest are situated in the Old Town and near the Vltava River, areas that aren't very substantial in size. Cobblestone streets and alleyways meander off of the Old Town Square, the center of Prague's historical center. Although incredibly charming, the square and narrow lanes become jammed with visitors in the summer months, especially near the Prague Astronomical Clock, which draws crowds for its show of mechanical figures every hour upon the hour. The Charles Bridge, which dates back to the 15th Century, takes pedestrians across the Vltava from Old Town to the foot of Prague Castle, the largest ancient castle in the world. The Baroque castle was constructed in the 9th century and has been home to the Kings of Bohemia, Roman emperors, and is currently the official residence of the President of the Czech Republic. The combination of these various historical sites with quality beer, affordable hotels, and proximity to other European hot spots are clear indicators Prague's popularity will continue to grow.
Still worth visiting? Yes.
Visiting Prague during the spring and fall will help to avoid the largest crowds. A winter visit gives added incentive to cozy up in one of Prague's pubs with a half-liter mug and a hearty plate of Smaženy syr (fried edam cheese). To keep the pivo (beer) flowing, we recommend underground, brick-vaulted U Sudu and the warm-atmosphered U zlatého tygra. For those seeking a taste of the European Club scene, forgo the five-floor monstrosity that is Karlovy lázne and head across the river to Cross Club – a music venue designed out of metal scraps for an edgy steam-punk style that is popular with locals too.
If summer is the only option, then consider investigating destinations outside of Prague as well, such as the bone church at Kutna Hora, the adorable South Bohemian city of Česky Krumlov, or the Czech Republic's second largest city: Brno.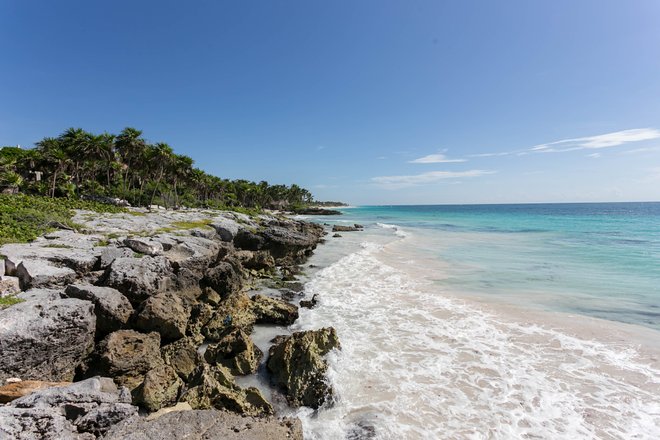 Situated on the Yucatan Peninsula, Tulum is a haven from the notorious spring break debauchery of Cancun and overdevelopment in Playa del Carmen. Tulum features a variety of lodgings, ranging from luxury properties with high-end spas to eco-lodges with treehouses. What they have in common, though, is a strong commitment to preserving Tulum and limiting the ecological impact, unlike the neighboring tourist meccas to the north. Most references to Tulum are to Tulum Playa, which is the coastal stretch leading down to the Sian Ka'an Bisophere or to Tulum Ruinas, the popular Mayan ruins archaeological site. Additionally, there is Tulum Pueblo, the town center, featuring restaurants and shopping, unfortunately adjacent to a highway.
The Yucatan Peninsula is home to several significant Mayan ruins, notably Chichen Itza and Cobá, but Tulum is unique for its setting along the sea. Many day trippers descend upon Tulum from Playa del Carmen and Cancun, so make a point of getting there early. To escape the crowds, a day trip with a local fisherman through the mangroves in Sian Ka'an makes for a pleasant excursion. Water sports in the area abound, in the sea and underground. Cenotes, sections of underground cave and tunnel systems that reach the surface, offer a refreshingly cool dip in a unique setting. A variety of cenotes are located near Tulum, including El Gran, Calavera, Dos Ojos, and several more.
Still worth visiting? Maybe.
If you have the time to stay in Tulum rather than visiting on a day trip, then it's worth going. The ecological practices of Tulum's hotels are worth supporting, and staying on-site will allow visitors to beat the overwhelming crowds at the Mayan ruins. Its favorable location next to the Biosphere, near several cenotes, and by the Cobá ruins provides enough activities to fill an ambitious itinerary.
NOW WATCH: 5 Amazing Destinations in Mexico Not Overrun By Tourists
You'll Also Like:
All products are independently selected by our writers and editors. If you buy something through our links, Oyster may earn an affiliate commission.