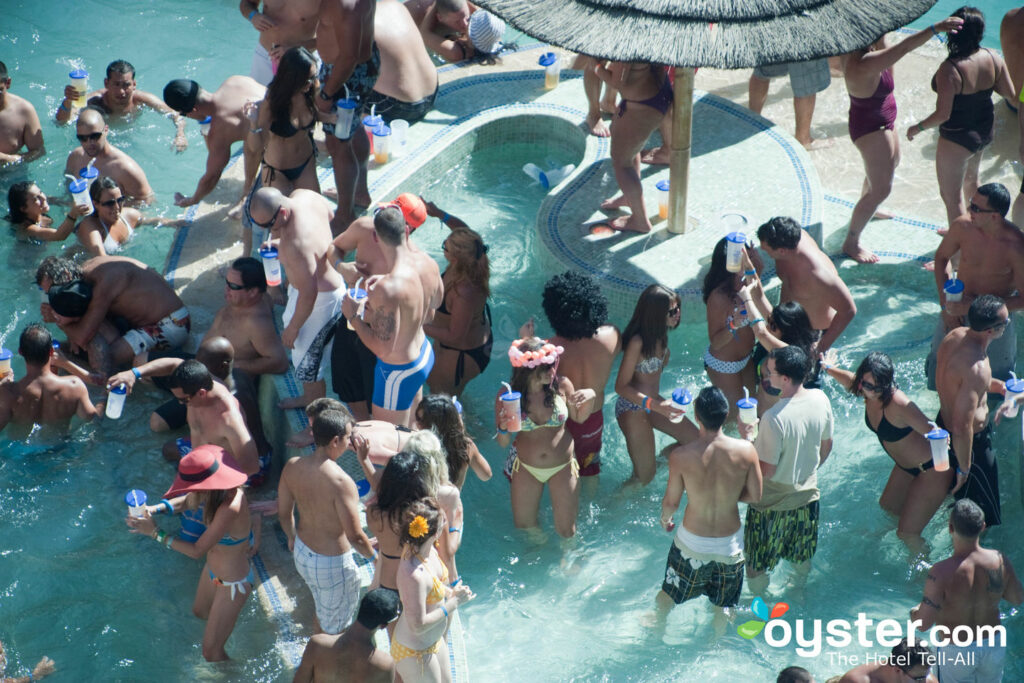 Summer's here and the time is right for dancing in the street -- or so the song goes. But not just dancing -- also drinking. We recently shared our list the three cute towns where you still can't drink at all, so we felt it only fair to share the four booze-friendly places where you can not only drink, but drink outside. Because when the sun is shining, no one wants to imbibe in a dimly lit bar.
1. Las Vegas
It will surprise approximately no one that Las Vegas allows drinking outside, in both Downtown (part of the City of Las Vegas) and the Strip (part of Clark County). On the Strip, just avoid glass containers and closed containers — closed containers can't be consumed within 1,000 feet of where they were purchased. Many bars in Vegas offer ginormous "yard-long" drinks in souvenir cups that tourists wander around with outside (you'll likely see plenty of people doing this along the Strip).
What to Drink: The yard-long drinks at any of the Fat Tuesday locations are always a popular choice for serious partiers.
Where to Stay: Hard Rock Hotel & Casino, The Palms Casino Resort, or any of the picks on our list of the best party hotels in Las Vegas
2. New Orleans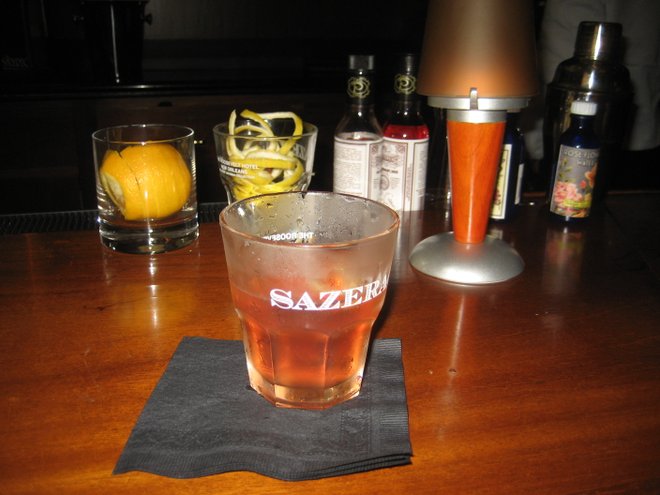 New Orleans is also notorious for its outdoor booze-fests — as long as your drink is not in a breakable container, you're good to go. If you're celebrating something, you can even star in your own Second Line parade behind a brass band, as long as you pay the necessary permit fees and police escort fees.
What to Drink: A Sazerac cognac cocktail, invented in New Orleans and considered by many to be America's oldest cocktail, or a hurricane, a popular New Orleans fruity rum drink
Where to Stay: The party-friendly Best Western Plus French Quarter Landmark Hotel or any hotels in the French Quarter, the heart of New Orleans' party action
You Might Also Like: 5 Awesome Bachelor Party Getaways That Aren't Vegas
3. Beale Street in Memphis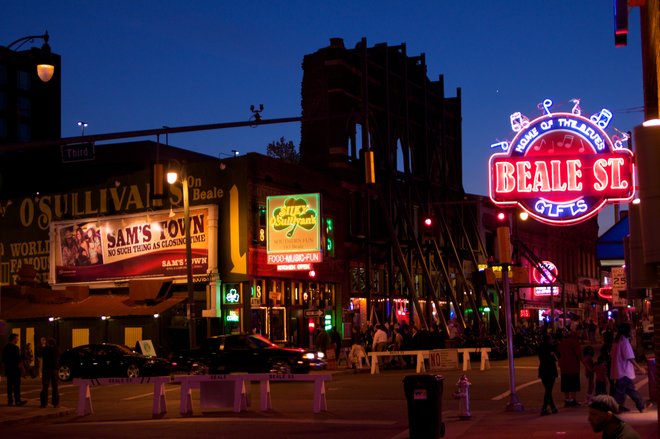 Beale Street may be known for its rich blues history, but it's also known for being the only place in Tennessee where you can legally drink in the street.
What to Drink: No trip to Beale Street would be complete without trying a Silky's Diver, which is served in a big yellow bucket. Though the recipe is allegedly a secret, the concoction is purported to contain some combination of rum, grenadine, and beer, and something called a "Mysterious Zig Zig," according to an episode of "Drinking Made Easy."
Where to Stay: The upscale Westin Memphis Beale Street, with a terrific location that's walking distance to all the Beale Street action
4. Historic District in Savannah, Georgia
As long as your drink is in an open plastic container and 16 ounces or less, it's legal in Savannah's Historic District, where many bars offer to-go cups. Only one drink per person outside, though, so don't try to skirt the 16 ounces rule by double fisting!
What to Drink: A traditional Southern cocktail such as an Old-Fashioned
Where to Stay: Holiday Inn Express Savannah-Historic District or any hotels in Savannah's Historic District — especially ones close to River Street, a major artery for tourists
All products are independently selected by our writers and editors. If you buy something through our links, Oyster may earn an affiliate commission.