Beyonce isn't the only one with a message for all the single ladies out there -- a growing number of hotels, in an effort to target single female travelers, are offering women's-only rooms and floors. These range all the way from shared hostel accommodations to entire floors of upscale business hotels. So for the hostel dorm rooms we're pretty much on board -- we know we wouldn't love having to possibly change in front of strange dudes -- but we're a bit conflicted about having women's-only rooms and floors in nicer hotels, where it's less a matter of practicality and more of a marketing gimmick. These properties are targeting well-heeled businesswomen with female-oriented amenities such as curling irons and glossy fashion mags; some may find it convenient, others a bit insulting.
We can see that it might be nice to leave the yoga mat and nail file at home for those who often pack up all their supplies for just a short weekend getaway -- but other women may find the selection of amenities discriminatory (after all, I'll take the standard NY Times over Cosmo any day). Also, for hotels with women-only floors (rather than select rooms), there's an implied security element -- it's as if the hotel is promoting a way for women to stay safe and non-sexed on their next business trip. (Kind of like, er, staying in a convent.) What do you think -- are women's-only floors convenient or anti-feminist?
To help you decide, we've rounded up nine properties around the world with dedicated dude-free accommodations.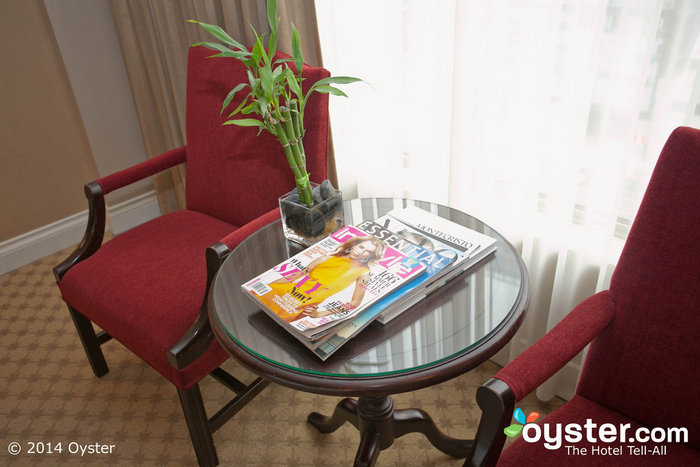 The women's-only Orchid Floor has 18 rooms, all equipped with extra amenities for women, including flatirons, curling irons, yoga mats, ladies emergency kits, and lifestyle magazines. The upscale hotel is on the edge of Downtown Vancouver, within walking distance of numerous Vancouver attractions.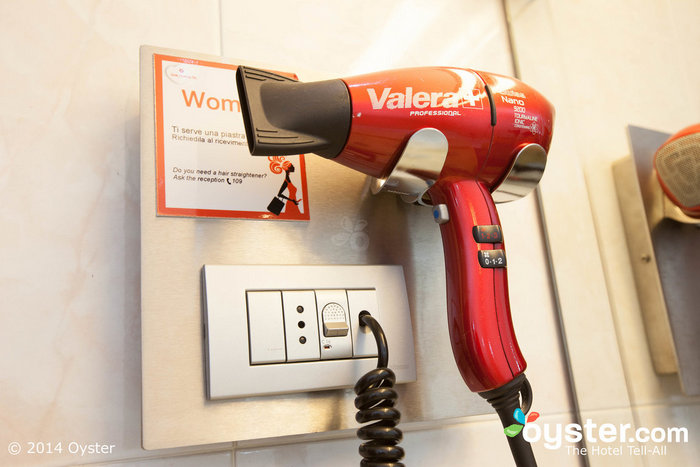 The Woman Rooms at the Best Western City Hotel come with beauty products, professional hairdryers, hair straighteners, and a free women's magazine. This upper-middle-range property goes above and beyond the usual chain decor with modern furnishings and provocative art. Free quality breakfast — with espresso and sparkling wine — and free Wi-Fi are nice perks, as are the four iPads for guest use.
This 127-room boutique in Downtown Atlanta is located in a historic building that was once ravaged by the deadly Winecoff fire — but inside, it's thoroughly stylish and contemporary. The women's only floor has added security and a separate entrance, as well as enhanced room amenities such as curling irons, straightening irons, and a "kiss cam" to say goodnight to your loved ones.
Dukes Hotel is a pricey, prestigious 90-room boutique delivering an updated take on classic English luxury. The property promises that the women's-only Duchess Rooms come with "a female member of staff to personally escort ladies to their rooms and handle all room service and housekeeping requirements." Also on offer: a quiet corner table in the restaurant for single women who would like to dine alone. Glossy lifestyle magazines are provided, and makeup mirror, hairdryers, and accessories are easily reached from the dressing table.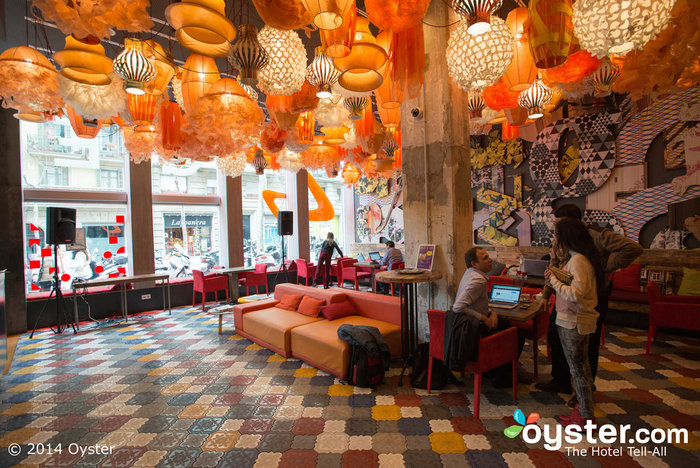 Not a typical bare-bones basic hostel, the fun and funky Generator Barcelona pulls out all the stops with thoughtful touches and exuberant and colorful decor and design. The 114 rooms are divided between a hostel side and a hotel side. Hostel accommodations include private rooms, and dorm rooms (some female-only with hair dryers, dressing tables, and fashion magazines).
The women's floor at the Hamilton Crowne Plaza has exclusive elevator key access, and rooms come with spa bathrobes, full baths, magnifying mirrors, and upscale hair and skin products. Housed in a unique, 318-room Beaux Arts building near the downtown lobbying firms and think tanks, the Hamilton offers historic class, at competitive rates.
A barebones, no-frills hotel? A safe and well-maintained youth hostel? Depending on how you look at the 35-room Foresteria Roma, it could fit either of these descriptions. The socially conscious will appreciate staying here: The hotel is run by The Salvation Army, and a large percentage of its profits go towards charities benefiting the poor. There's also a women's-only floor called La Casa di Alice, which has single rooms with a shared bathroom in the hallway.
Adapted from an austere 19th-century courthouse into a hostel-style accommodation with punk sensibility, Clink78 offers a solid value
for travelers on a shoestring budget who still like a bit of style. Think street art, neon signs, and bold colors juxtaposed with preserved Victorian judicial details such as witness stands and a magistrate's courtroom that now houses an Internet lounge. A quiet female-only section called the Bird's Nest offers more space and serenity, and additional amenities such as hairdryers, free towels, and extra hooks for clothes.
The Bulldog Hotel is a hostel-style property right in Amsterdam's Red Light District that caters to a party crowd. A bar, with a pool table, and lounge is located next to the front desk, where it's not uncommon to see people drinking and smoking — cannabis included. Walls throughout the property are covered in artistic graffiti-style murals, many featuring bulldogs. Female-only dorm rooms are available, but guests need to bring their own padlocks to secure belongings.
Check out Oyster's page on Google+
To learn more about Kelsey Blodget, visit her on Google+
RELATED LINKS:
All products are independently selected by our writers and editors. If you buy something through our links, Oyster may earn an affiliate commission.