Austin will be hosting the second annual three-day weekend of the ACL Music Festival starting this Friday. The self-titled Live Music Capital of the World (and the actual capital of Texas), Austin has emerged as a hotspot thanks to its South by Southwest festival (where Twitter gained buzz in 2007), downtown entertainment district, and Brooklyn-like vibe. The popular music festival began in 2002 and has continued to grow thanks to the big-name headliners it obtains; this weekend will feature acts like Eminem, Lorde, Outkast, and Iggy Azalea. In addition to the more than 130 artists taking the stage, delicious eateries, an art market, and kid-centric activities will be spread out across Zilker Park where the event is held. In 2013, ACL adopted the Coachella philosophy and changed from one weekend to two consecutive to accommodate all the festival-goers. Although one-day and weekend passes have been sold out for some time, you can still see what all the fuss is about for the city whose motto is "Keep Austin Weird" by heading to one of these ten hotels. And you can always snag some (pricey) last-minute tickets on StubHub!
The 189-room Driskill Hotel sets a new standard for historic hotels. The hotel was built in 1886 and was beautifully restored; the gleaming marble floors, towering columns, and stained-glass ceilings evoke a bygone era. Tasteful, elegant rooms follow suit with designer furnishings, towering ceilings with crown moldings, brocade carpeting, and pretty bathrooms with black marble floors and counters. They're a bit small, though — but that's to be expected in a historic downtown hotel. There's no pool or other on-site amenities besides a nice fitness center and small massage room, but the location in the heart of Austin's famous Sixth Street entertainment district is prime. Head to the southwest-themed Driskill Bar for a cocktail and live music performances several nights each week.
Stylish Hotel Saint Cecilia, with just 14 rooms, is a boutique hotel in the truest sense of the word. It features a sexy lounge (complete with patio seating), spacious grounds, and uber chic rooms that meld with Austin's weird vibe and cool music scene via distinct decorative touches and amenities. The centerpiece is an historic Victorian home fronting spacious, sylvan grounds and harboring four of the hotel's beautiful suites. The long, narrow pool offers a classy place to beat the Austin heat. Plus, it's located in one of Austin's coolest neighborhoods — the South Congress District — close to downtown shopping, historic sights, and entertainment.
This seven-room hotel, situated in an intimate Craftsman-style house in the up-and-coming East Austin area, lives up to its "unique boutique" billing. Rooms all have distinct, trendy decor with pops of color and smart details such as black make-up towels and eco-friendly, big-bottle toiletries. Free perks include parking, Wi-Fi, and bikes loans, and rooms come stocked with large flat-screen TVs, French presses, and minibars with fair prices. Though there are few features and amenities, downtown Austin is about a mile away, and the East 6th nightlife scene is even closer.
The W Austin, which opened in December 2010, is one of the city's newer luxury hotels. Featuring a minimalist design that incorporates elements of southwestern decor, its 251 rooms are housed on the first 16 floors of a mixed hotel-and-condo tower. It's well located in the heart of Austin's newly emerged 2nd Street District close to sights, shopping, and entertainment. The rooms are average in size, comfortably stylish, and feature modern amenities. The W is the haunt of mostly young, affluent travelers, and so is staffed and outfitted accordingly. The Living Room bar is a popular gathering spot for Austinites, and the young and hip congregate at the W's WET Pool on weekends. Trace, its signature restaurant, is one of the city's culinary hot spots.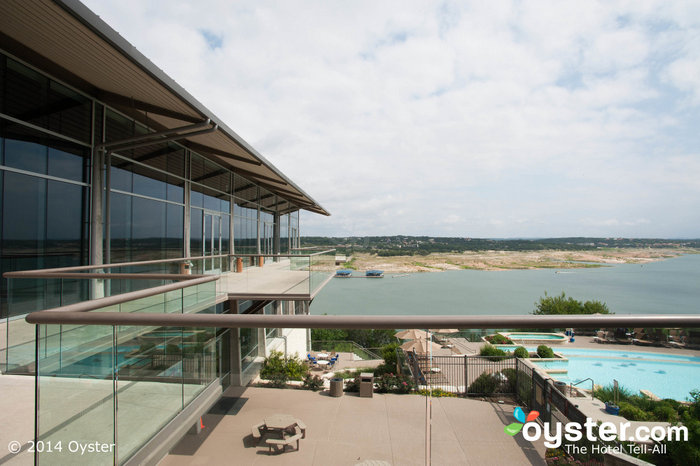 The 175-room Lakeway Resort and Spa sits on a high bluff overlooking Lake Travis in Austin. With three pools, a swim-up bar, a spa, kid-friendly activities, and nearby golf and water sports, the Lakeway can be a nice getaway with lots to do. Plus, the hotel is only a half-hour drive from the more urban area of Austin. The facilities are not luxury-grade — the furniture and decor in the common areas look a bit worn — but the rooms are newer and upscale, and the views are breathtaking. The Lakeway also costs about half as much as the similarly-rated Travaasa Austin, which is 25 minutes away. While it's still technically part of Austin, the hotel is located outside of the bustling heart of the city and meant to be a getaway.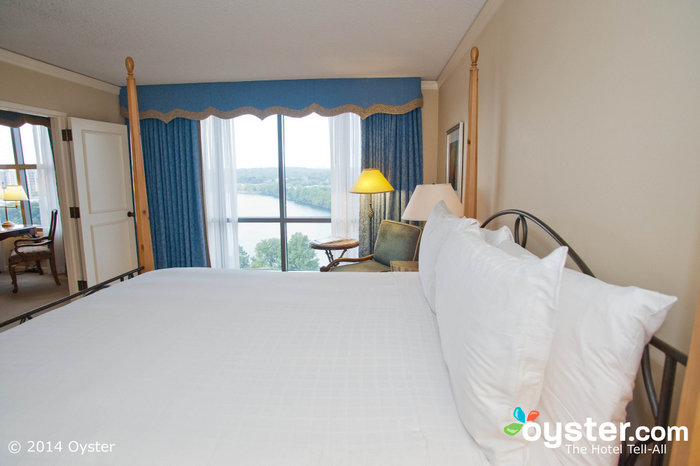 The Four Seasons Austin is one of the city's most beloved and well-known luxury properties, enjoying a prime downtown location and phenomenal lake views. The service and amenities are top-notch, as you'd expect from the Four Seasons. The rooms, however, do not deliver the level of luxury you'd expect from the brand; they're comfortable enough, and feature up-to-date technology, but the decor feels generic and a little dated. Austin's famous Lady Bird Lake (also known as Town Lake) makes for a peaceful backdrop, and you'll find the more pleasant aspects of urban life in Austin literally at your doorstep. An outdoor saltwater pool and the uber chic Trio restaurant are other highlights.
They say everything's bigger in Texas, but this intimate "bungalow-style" boutique hotel might be the exception. The 40-room property, originally built as a motel in 1939, incorporates a stylish, minimalist design and sits at the center of Austin's SoCo neighborhood, a trendy area known for great music. The hotel reflects its hipster surroundings by offering lots of cool stuff on loan: an excellent music library (both CDs and pre-filled iPods), a video collection, Polaroid cameras, bicycles, and even a Remington typewriter. There's a small swimming pool, an outdoor lounge serving drinks and snacks, and the locally famous Jo's Coffee next door. Urban-chic rooms have modern wooden platform beds, polished concrete floors, paisley bedspreads and flat-screen TVs, though noise can occasionally be a problem. It's an excellent boutique pick and is especially popular during ACL and SXSW.
The Casulo offers chic boutique style at an affordable price, with contemporary, zen-like decor, and rooms all featuring big soaking tubs (most next to peek-a-boo glass windows). But it's a 10-minute drive south of downtown Austin, so no popular tourist sights are within walking distance, and there's no full restaurant on-site — just a bar and lobby cafe. It's best for travelers with a car who don't mind driving around the city or want to be near St. Edward's University.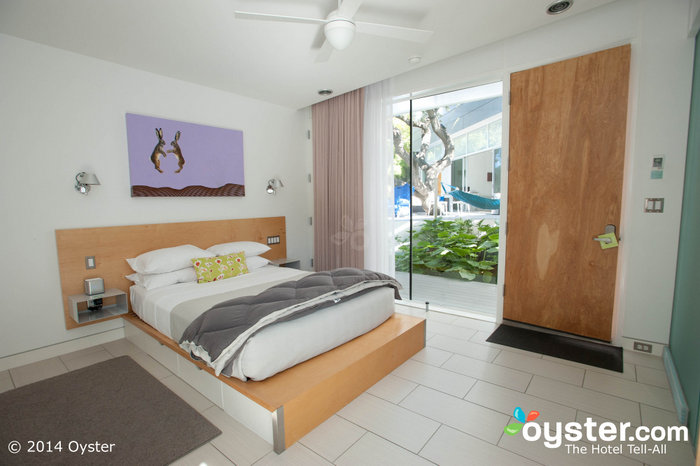 This stylish boutique hotel in South Austin has only five guest rooms, and caters to guests looking for a truly private and relaxing hideaway. An outdoor courtyard is shaded by tall trees and features a sleek water feature and hammocks. Just off the courtyard is the hotel's common area, where guests will find cool mid-century modern seating, a trendy Apple iMac computer and printer, and a full kitchen. The bright and airy rooms all have platform beds with comfy bedding, iPod docks, LCD TVs, and white decor. Suites have spacious bathrooms with freestanding tubs, and each room has a mini-fridge. The hotel is near tons of funky clubs and restaurants, and is a short walk from Town Lake.
The mid-range Holiday Inn is a safe, if unexciting, bet for travelers on a budget. Rooms are chain-like, with microwaves and mini-fridges, the fitness room is bright and modern, and the outdoor pool is decent, with lake — and freeway — views. The location is pretty good for a hotel in this price category — next to Town Lake, and a short drive from the action in downtown Austin. The trail surrounding Town Lake (also known as Lady Bird Lake) can be taken to enjoy some exercise on this popular corridor or used to access downtown Austin and its myriad of entertainment options. It's also a 15-minute walk to Rainey Street, a district with historic bungalow-style homes and hip restaurants/bars with outdoor seating.
RELATED LINKS: