We might not all love the idea of getting married, but most of us love weddings. There's something romantic and whimsical about a couple publicly declaring their love for one another that could be likened to an aphrodisiac for the un-married. In recent years, the act of getting married has turned into a ful-blown production for many couples, with a team of staff dedicated to creating the "perfect: day. In Australia, it's estimated that people spend an average of $65,482 on a wedding, according to the latest Bride to Be magazine "Cost of Love" survey, with some prioritizing their most extravagant party ever thrown over a deposit on a house.
When it comes to sourcing the perfect wedding destination, it's down to the individual couple, each wanting to craft a unique experience for guests that characterizes them. High-end Australian hotels have cottoned onto this goldmine market, offering couples the no-headache option of handing over the reins to a team of experts that can design a day tailor-fit to the bride and groom's taste. So who is the cream of the crop when it comes to hotel wedding hosts? Where are the ultimate wedding destinations? Our Oyster team went on a quest to discover the most desirable hotel wedding locations on the Australian shores. We did the leg work to save you some walking. Here are our favorites.
With floor-to-ceiling windows that look out onto uninterrupted
views of the iconic Sydney harbour, it's no surprise that the price tag here is not
cheap. The four-and-a-half pearl Pullman Quay Grand Sydney Harbour sits
perched on the harbour in Circular Quay with iconic views of the Sydney Harbour
Bridge. Couples can choose from one of three opulent wedding reception venues
including the ECQ cocktail bar for 200 guests, the Lachlan Macquarie Room for up
to 80 guests, or the Q Dining Room for a more intimate-style formal dinner with
50 friends and family. The hotel premises have a range of wedding packages
available and an expert wedding planner who can customize the special day to cater
to each couples' individual taste. The hotel's ceremony location comes with a backdrop of the Sydney harbour, or alternatively
couples can opt for one of the surrounding areas ceremony settings like the
Royal Botanic Gardens or St Mary's Cathedral. If money is no object, the apartment-style accommodation on offer is kitted out with modern decor, grand bathrooms, and chic furnishings.
Where to Stay: Pullman Quay Grand Sydney Harbour
The 68 suites at Pullman Quay Grand don't come cheap — for a reason. These chic one- and two-bedroom apartment-style units look out over peaceful green gardens or the busy but beautiful harbour, and have floor-to-ceiling windows; modern, minimalist decor; big kitchens; dining areas; and cozy living rooms. They're perhaps not quite as luxurious as some may expect for the price, but they're still among Sydney's best accommodations. Amenities include a peaceful indoor pool and small, unexceptional fitness room. The property also features a fine-dining restaurant and a trendy bar, both with great harbor views. It's a prime place to stay with an excellent location in Circular Quay, but with rates this high, the fees for Wi-Fi and parking feel like nickel-and-diming.
If you want to impress the pants off your 850 guests, the Grand
Ballroom at the Shangri-La Hotel Sydney is unlike any other, with views across the harbour to the Sydney Opera House, Luna Park, and the Harbour Bridge. The
reception venue comes with not one, but four crystal chandeliers, controllable colored
skylights, and floor-to-ceiling windows with scenic views across the iconic Sydney
skyline. For the wedding ceremony many couples opt for a location in The Rocks,
with some of the best vantage points for wedding pics. This historic area of Sydney
has architecture dating back to the 1800s and charming ceremony locations
including First Fleet Park and The Garrison Church. Hotel wedding packages include
personalized menus, floral arrangements, valet parking, and high-tech stage and
dance-floor facilities to celebrate the memorable day. Couples can choose to
spend their wedding night on-site at one of the hotels many opulent rooms, and
then employ the Shangri-La staff to execute their high-end honeymoon
destination in a romantic suite at one of the sister hotels around the world.
Where to Stay: Shangri-La Hotel Sydney
With sweeping views of both Darling Harbor and Sydney Cove, the Shangri-La Hotel Sydney is one of the most desirable hotels in the city. It's located in The Rocks, a charming, historic area just north of the Central Business District. Asian-inspired interiors are luxurious, and the large and bright rooms have big marble bathrooms complete with separate showers and soaking tubs. They are also tech-savvy, making them popular with business travelers, featuring built-in coverters in outlets for worry-free charging. The hotel has two bars and two restaurants, one on the 36th floor that is a destination restaurant in Sydney. Amenities are extensive, and include a peaceful indoor pool, modern fitness center, and serene spa. With 563 rooms, the hotel may not be intimate, but the polished interiors and great views make it worth the price tag.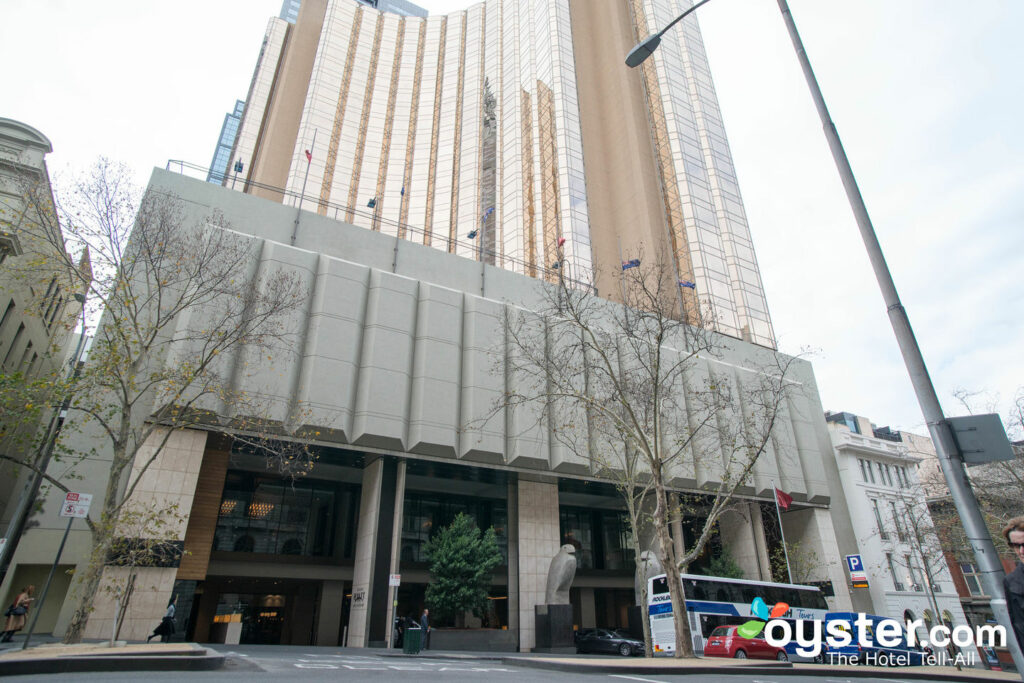 In the buzzing city center of trendy Melbourne, overlooking St.
Patrick's Cathedral and the Fitzroy Gardens, the Grand Hyatt Melbourne offers
couples a grand experience that can be catered to each individual's budget. Perks
include an on-site florist, dedicated wedding consultant, chef, and
sizable discounts on the hotel's far-reaching wedding supplier list. The hotel
comes equipped with three reception areas, including the Savoy Ballroom for your
1,500 closest friends, the Mayfair Ballroom for a customized dinner and dance style venue, and The Residence, a character-filled mansion style event space.
Wedding ceremonies are often held in the lush courtyard at The Residence, with manicured
gardens and an atrium ceiling which lets in a flood of natural light. All
wedding packages include a night's stay in the hotel's lush accommodations for
the bride and groom, and discounted rooms for their loved ones.
Where to Stay: Grand Hyatt Melbourne
This opulent, centrally located hotel caters to the needs — and deep wallets — of business travelers. With big, comfortable rooms and plenty of on-site amenities, including a pool and rooftop tennis court, meeting facilities, and a spa, the luxurious Grand Hyatt is a solid pick for those who want to combine work and pleasure. It is, however, missing the small touches that set other luxury hotels apart, such as automatic turndown service or refreshments upon arrival.
All products are independently selected by our writers and editors. If you buy something through our links, Oyster may earn an affiliate commission.