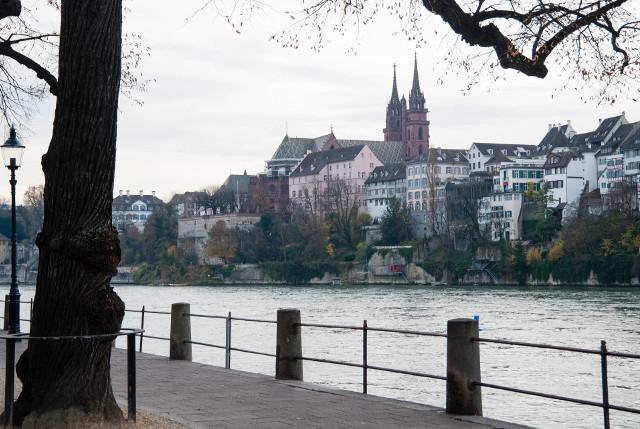 With about 40 museums, a (relatively) tiny population of 168,000 people, and a lovely historic city center set next to the Rhine River, there's a lot of reasons to visit Basel, Switzerland. However, this October, the city council voted to raise their tourist tax from 3.50 CHF to 4.00 CHF in 2018. Why does this matter to you? Well, such a decision will usher in some amazing new perks for tourists in the new year that you really won't want to miss.
With the rise in taxes, the city of Basel will be able to hand out a BaselCard to every traveler staying overnight in a hotel, hostel, Airbnb, or any other type of accommodation from January 1, 2018, forward. And when we say that every single traveler will receive a BaselCard, this includes singles to couples to families of five from the babe in the family to the matriarch. The BaselCard is valid throughout the traveler's entire stay in Basel.
So what is a BaselCard and what does it do for you? The BaselCard provides a range of amazing free benefits such as free public transportation on the city's extensive and easy-to-use bus and tram system. In addition, travelers will no longer have to be worried about being disconnected from their loved ones -- or social media -- as the new law will provide all overnight visitors with free Wi-Fi access on the city's Wi-Fi network, too!
Basel is known as a cultural center in Switzerland, and those visiting in the new year will be able to experience all of the city's amazing cultural venues at a lower price. With the BaselCard, travelers will receive a 50 percent discount to all the museums in the city. With museums like the Kuntsmuseum -- which houses the largest and most significant collection of art in the country, including pieces by Chagall, Van Gogh, and Picasso -- the BaselCard provides an opportunity to see the work of world-famous artists up close and personal for an affordable fee.
Travelers can even enjoy a stunning display of modern architecture and sculptures for 50 percent off at the Vitra Design Museum with their BaselCard, even though it's a 15-minute drive north of Basel in Germany. (Take note that public transportation to the Vitra is not free with the BaselCard, as it crosses country lines. However, artist Tobias Rehberger has created a 24-stop nature art walk called the Rehberger Way from Basel to the Vitra that is very popular with tourists -- and it's free!)
Similarly, the 50 percent discount extends to guided tours through Basel's historic city center, tickets for the zoo, sightseeing buses, and a boat trip or ferry across the Rhine.
This new tourist law isn't very surprising for Basel, as Christoph Bosshardt, Head of Marketing for Basel Tourimus, tells Oyster, "Almost 20 years ago, Basel was the first destination in Switzerland to offer free use of public transport (with the Mobility Ticket) for tourists. In the past years, some other cities have copied this successful product."
So, it seems that the new law was just another way for Basel to take the lead once again in tourism. "The existing [tourist] law goes back to the 1940s and had to be revised in order to equal the regulatory framework for hotels and Airbnbs. We used this opportunity to bring in the idea of the guest card and to slightly increase the tax in order to be able to finance the services," Bosshardt says.
Introducing this update in the law didn't come without research though. "A pilot test this summer showed that more than 40 percent [of tourists] would consider extending their stay next time due to the card," Bosshardt says, adding, "We think that the card brings an added value to our guests and expect that this will be an incentive for them to extend their stay, which will contribute to more business for the hotels and for the suppliers like museums."
Though the BaselCard isn't available for day guests just passing through the city, with all of the benefits that the card has to offer and all the amazing places and things to do in Basel, it's well worth staying a night or two in town.
As Bosshardt says, "Basel is extremely proud of its unique offer of high-class museums in such a small area and we are very happy that our guests will get easier access to them with the BaselCard. It helps us to strengthen our position as the cultural capital of Switzerland."
We imagine so.
Need a place to stay? Check out our reviews and photos of 15 hotels in Basel.
You'll Also Like: