Plenty has been written about what to expect when you're expecting. Stress levels may go up during this time, which is one reason why the babymoon trend seems to show no signs of dipping in popularity. In a 2016 poll, 56 percent of expectant couples said they had either been on a babymoon or were planning on going on one before the baby arrived. A vacation is a great way to recharge before the life-changing event. But where to go? Choosing the right destination means taking a variety of factors into account, including Zika, clean water, and ease of getting around. Parts of South America, Central America, and the Caribbean are deemed high-risk destinations by the British FCO and the American CDC. This has increased the popularity of domestic locations. We spoke with travel experts and put together a list of five popular domestic and international destinations for parents-to-be in 2017.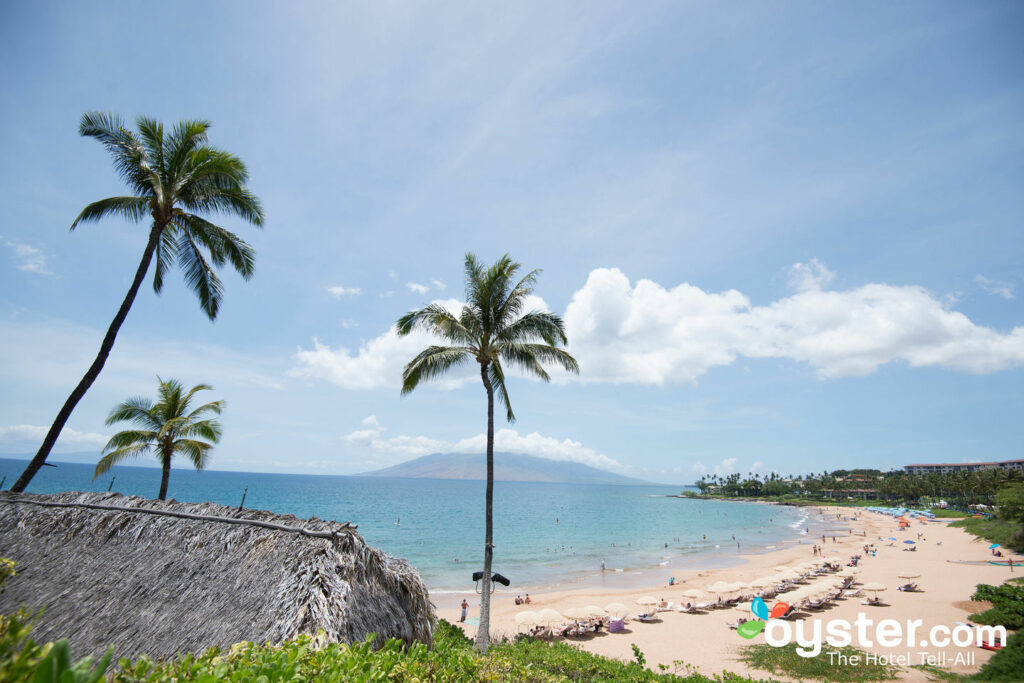 With Zika making people think twice about tropical destinations like Mexico and the Caribbean, Hawaii has become the domestic alternative for American babymooners. Siera Duiser, independent travel advisor of Destinations to Explore, has seen Hawaii's popularity rise this year for a number of reasons. "One of the best babymoon destinations in 2017 is Hawaii—my husband and I actually went for our babymoon last fall. The top three reasons that make it perfect for a babymoon are as follows: Hawaii is Zika free, couples do not have to have a passport, and there are so many activities available, from relaxing on the beach to sightseeing and shopping," she says. Hawaii's natural beauty and laid-back appeal is also part of the charm.
Couples with a larger budget should stay at the luxurious Four Seasons Maui, where packages include whale-watching tours, massages, VIP airport transfers, and treatments in the spa and wellness center. The hotel boasts spacious rooms with giant bathrooms (some also have balconies). It also has a picturesque oceanfront setting on calm Wailea Beach—the ideal place to lay back and discuss baby names.
Check out our full travel guide to Hawaii.
With year-round sunshine, luxurious beaches, famous golf courses and plenty of culture, the Algarve in Portugal is an ideal spot for a babymoon anytime of year. Teresa Belcher, travel expert and founder of Honeymoon Islands, is seeing many couples opt for Portugal when choosing a destination. "I'm finding babymooners are basing their decisions on budget and Zika. Many of my pregnant clients are traveling to Europe, including Portugal, Italy, Scotland, and Ireland. The average time away on their babymoon is seven to eight nights."
Set among well-manicured grounds with a backdrop of picturesque hills and two golf courses, Vale d'Oliveiras Quinta Resort & Spa will appeal to couples who want to relax and indulge in pampering treatments. The hotel is home to a heated indoor pool as well as a spa that features a steam room, several treatments rooms for massages or scrubs, a relaxation room, and a beauty salon. Bonus: the on-site restaurant serves food made with ingredients grown in the hotel's own organic garden. A babymoon package can be booked and includes a spa package for future moms, massages, gym classes, and access to the health center.
Check out our full travel guide to Algarve, Portugal.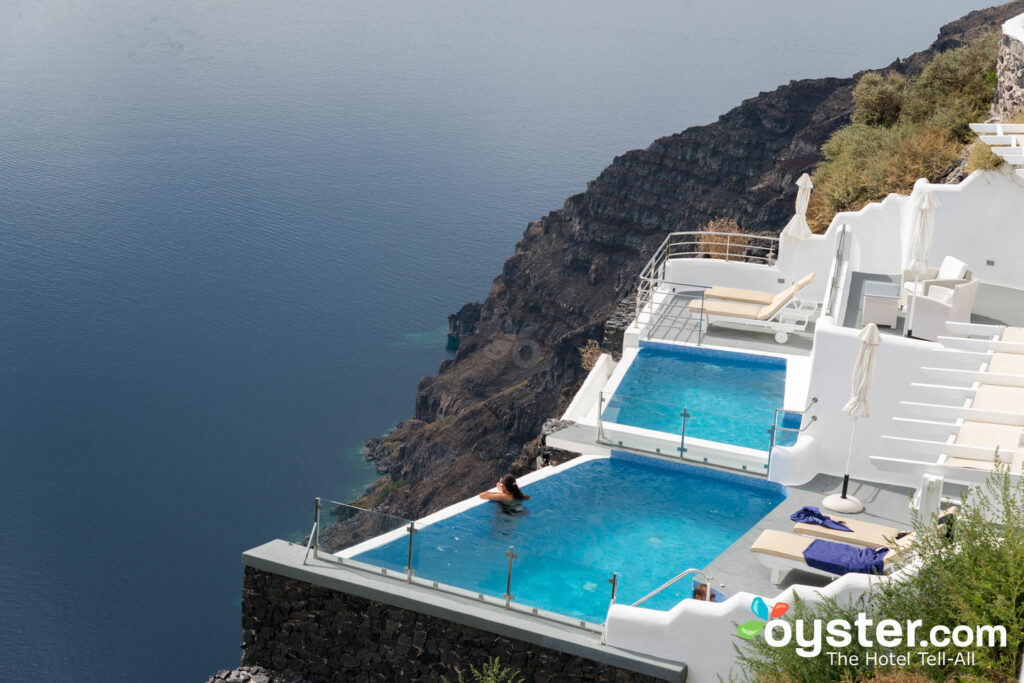 When you want to escape for a week, why not choose your very own luxury cave in Santorini? Like many of the Greek island's hotels, Pegasus Suites and Spa is set in the caldera cliff-face overlooking the stunningly blue Aegean Sea. The 18 suites and villas, many designed to resemble caves, have exceptional views. Some also come with hot tubs (although pregnant women should check with their doctor regarding the safety of hot tubs and saunas). The romantic hotel also offers a range of treatments, hydrotherapy sessions, and massages for couples, while the intimate restaurant is perfectly set up to help you make the most of your alone time together.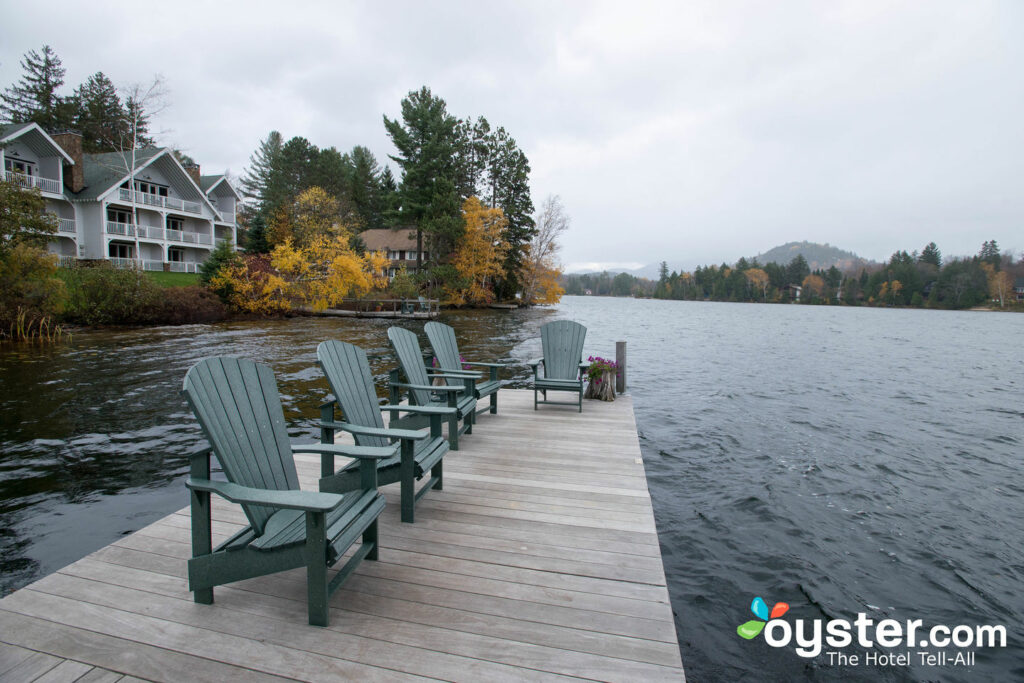 Some moms-to-be, especially those who are in their third trimester, might not want to be in the sun or head to a hot-weather destination. If that's the case, Lake Placid in New York is a bucolic alternative for those seeking a relaxed babymoon. Spend some time on a deck next to the shores of Lake Placid as a last hurrah before two becomes three (or more).
Stay at the Mirror Lake Inn, a historic, family-owned inn with beautiful views of its namesake. A cozy, lodge-like atmosphere makes it a great place to relax with a book or ponder the impending arrival. Some rooms have fireplaces and large hot tubs. There's also an impressive spa and salon that offers a range of treatments. Fresh air, gentle hiking, and a peaceful vibe top off the experience.
It's not hard to see why California is such a popular destination for couples who are expecting. The warm weather, the beautiful and varied landscape, and the destination's heavy focus on wellness are only three reasons to book a trip with your baby bump.
Having hosted guests like Bill Gates, Rancho Valencia Resort has a lot of appeal. Located in Rancho Santa Fe, the hotel is surrounded by a lush landscape that's full of citrus trees and crawling vines. Couples can enjoy tennis courts, a croquet lawn, and free bike rentals. For a more pampered vacation, Rancho Valencia's Great Expectations babymoon package offers couples' spa treatments, a pre-natal massage for moms-to-be, and complimentary in-room snacks to satisfy cravings.
Editor's note: As developments regarding Zika are constantly evolving, we would advise that babymooning couples check with their doctor as well as with the and for more information on affected countries before they travel.
You'll Also Like:
All products are independently selected by our writers and editors. If you buy something through our links, Oyster may earn an affiliate commission.