Once you give in and book a trip to beautiful Croatia, knowing exactly where to go is vital for curating the perfect beach vacation. Croatia's popularity has skyrocketed over the years, pushing travelers farther from crowded Dubrovnik and toward surrounding areas and even to the coast of Istria, the country's northern peninsula. We recommend breaking away from the tourist hubs and heading to one of Croatia's lesser-known beach towns. While some of these destinations are easy transfers from Dubrovnik and Split, others require a little extra effort to reach. But all are sure to offer peace, quiet, and stunning scenery. Sretan put -- or have a nice trip!
1. Pag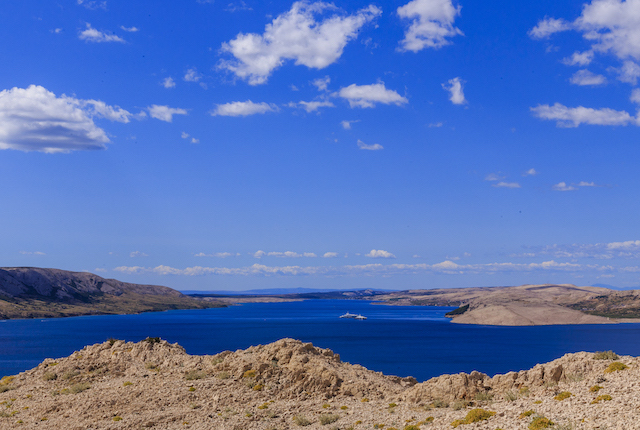 An unexpected beach destination for most, the island of Pag is located just north of Zadar and south of Istria. The sparse, light pink hills here are a result of deforestation that occurred when the northern region of Croatia fell under Venetian rule. Pag is widely known in Croatia for its wonderful cheese, which is made of milk from rosemary-grazing lambs. Beach-seeking travelers can expect to lounge on stony expanses of Rucica bay while sipping on gemist, a Croatian white wine spritzer. Day trips to Zadar and hiking among the Velebit mountains are also options for those wanting more action and adventure. Depending on the time of departure and the transportation used, Pag can be reached from Zagreb, Croatia's capital, in just four-and-a-half hours, while longer routes take up to six-and-a-half hours by bus.
One of the larger Adriatic islands, Korcula offers a quiet break from Dubrovnik, and is just a short ferry ride away. The village on the island provides plenty of opportunities to shop, eat, and meander along the old town streets. Visitors to the island can also explore shady pine forests, walk among vineyards and olive groves to learn and taste where the local fare comes from, and of course, hit the beach. Overall, those seeking a trip filled with culture, food, and sun will find it all here. Tip: Visit during the late summer or early fall, when temperatures are milder and the water is still warm.
Our Korcula Hotel Pick:
3. Lastovo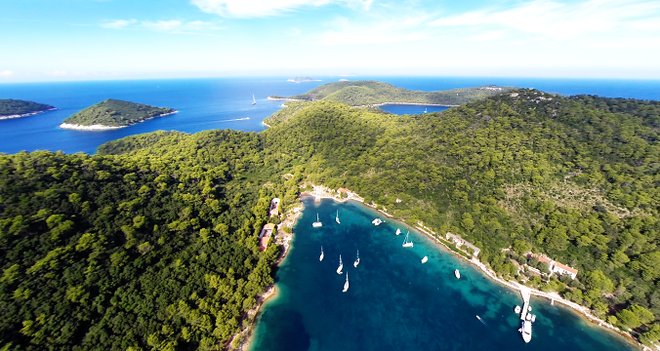 Five hours from Split (and accessible by ferry from Korcula), Lastovo island provides an away-from-it-all escape. Those looking to unplug will appreciate the poor cell phone and Wi-Fi service here. Sunbathe, swim in the clear waters, or walk through the nature park that encapsulates the entire island. Although Croatia has more than 1,200 islands, the number of travelers drawn to the popular coast grows each year and expands to new destinations, so visit Lastovo sooner rather than later for a digital detox.
4. Mljet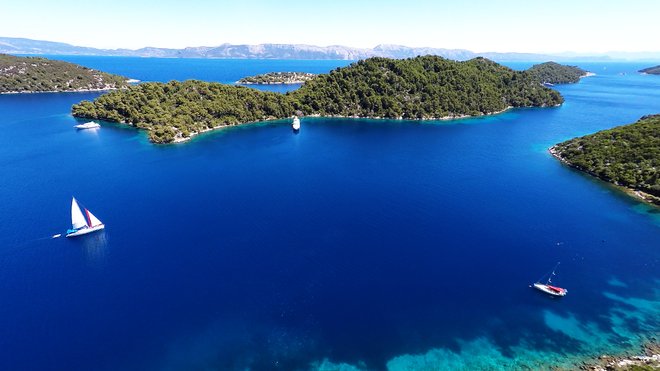 The southernmost of the larger Adriatic islands, Mljet can be reached by ferry via the village of Ston just north of Dubrovnik. Those who come during the shoulder season (between summer and fall) will be met with mild, sun-drenched days. Visitors can lounge on the beaches, stroll through the national park in the northern part of the island, or hike through the pine forests of Montokuc for sweeping views of the deep blue Adriatic. Keep your eyes peeled for mongooses, which roam the island.
Our Mljet Hotel Pick: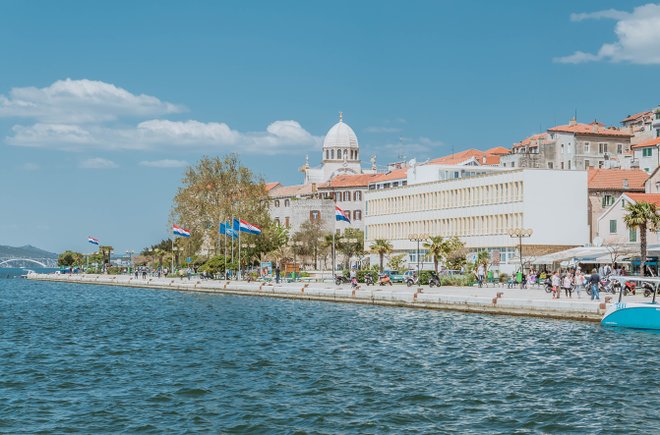 Just an hour drive north of Split, Sibenik is home to glittering white-stone homes that kiss the blue Adriatic waters while being guarded from above by an old medieval fortress. History and culture are prominently featured among this mainland town, but the bay to the north and the beaches to the south provide a variety of waterside spots for travelers to relax and unwind. Find a place in the sun on the beaches surrounding Sibenik or on the Kornati Islands, or explore nearby Krka National Park for a swim in Croatia's dramatic waterfalls.
Our Sibenik Hotel Pick:
6. Vis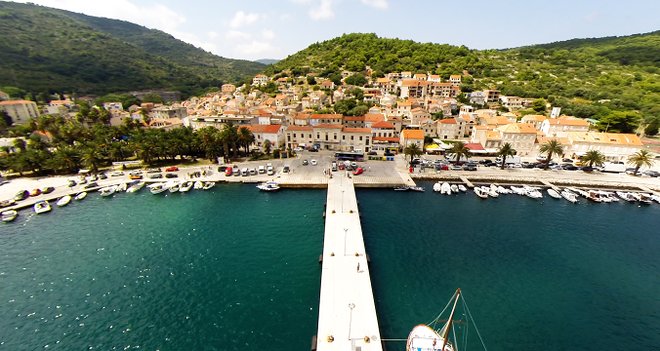 Vis is a convenient ferry hop from Split. From the village of Kut to Komiza, the mountainous island accommodates visitors with a host of fine-dining restaurants and plush hotels with beach access. Local restaurants also pop up along the beach, and are great spots to sample the day's catch. While here, try the local wine and stroll among Greek and Roman ruins. Tip: For a quieter stay, book a trip during September.
You'll Also Like:
All products are independently selected by our writers and editors. If you buy something through our links, Oyster may earn an affiliate commission.