Who doesn't love mountain towns? They're often well-regarded for their winter activities -- skiing, snowshoeing, ice skating, and indulging in après-ski cocktails, to name a few. But they're actually wonderful year-round. In the summer, there are beautiful trails to hike, rivers to raft down, and lakes to kayak. Plus, some have thriving villages that offer top-notch dining, shopping, and entertainment. So there truly are activities for people of all ages, whether you're seeking the outdoors or cultural affairs. Sometimes, though, it's hard to fit all of these activities in because the major resort towns can be overrun with tourists. We've rounded up seven small mountain towns for vacationers who want to avoid the crowds in Vail, Breckenridge, or Lake Tahoe.
1. Jacksonville, Oregon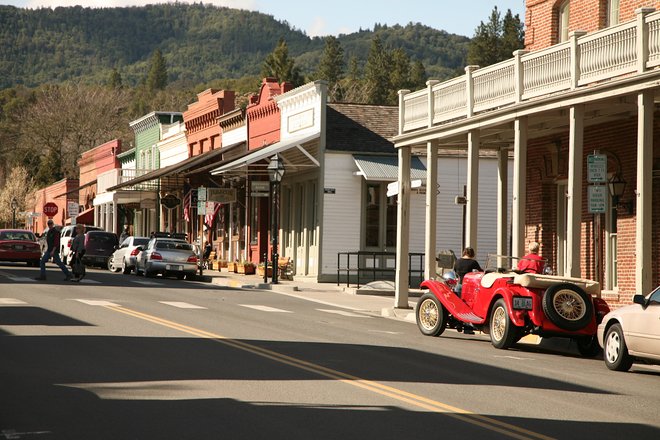 Home to the first Chinatown in Oregon, Jacksonville dates back to the gold rush that hit the West Coast in the early 1850s. Once the rush subsided and the railroad skipped over the town, the town could have fallen into disrepair, but many of its original buildings were preserved. It was declared a National Historic Landmark in 1966. For those who are musically inclined, the Britt Music & Arts Festival takes place in Jacksonville each year. Outdoor activities include hiking, mountain biking, and horseback riding on the local trails. There are also rafting and fishing in the Rogue River, which has been a favorite fishing outpost for Teddy Roosevelt, Clark Gable, and many others. Don't forget to check out some of the 18 wineries and vineyards nearby, each with their own charm.
A Boutique Hotel Pick in Nearby Ashland (30-minute drive):
2. Ellijay, Georgia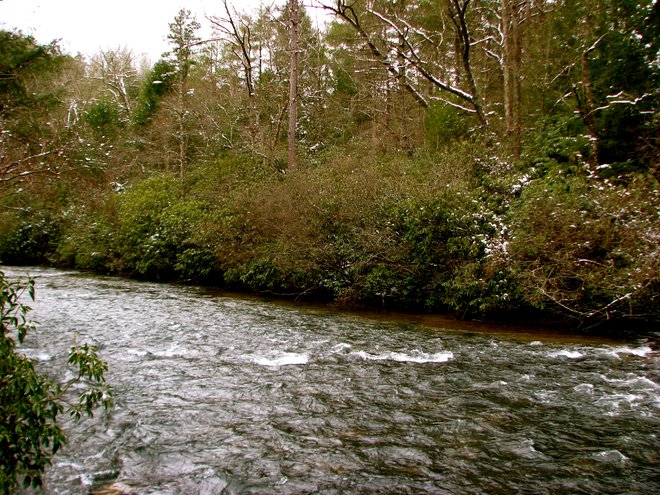 Not only is Ellijay located in Gilmer County, which is known at the "Apple County of Georgia," the city is host to the Georgia Apple Festival every October. The town was a very remote mountain locale until the railroad arrived in the area in 1884. Though this prompted a boom in the local timber industry, the town remained relatively isolated until the Zell Miller Mountain Parkway was completed in 1991. Remnants of the timber industry remain, an example being the log cabin that former president Jimmy Carter has as a second home there. When visiting Ellijay, you will be right in the middle of mountains, rivers, orchards, and vineyards, all of which offer copious amounts of outdoor activities, from mountain biking to paddle boarding, hiking along the many trails to tubing and kayaking down the Cartecay River.
3. McCall, Idaho
If you're a fan of lumberjacks, head to McCall. While its last sawmill closed in 1977, there might be a few remaining from the town's logging heyday. The town and neighboring Payette Lake first gained national familiarity when it was chosen as the filming location for 1938's Academy Award-nominated film "Northwest Passage," but locals had been aware of its existence due to McCall's annual winter carnival, which has been going on since 1923 and includes events like snow sculpting, snowshoe golf, and plenty of live music. McCall's Little Ski Hill was the second ski resort in the state after Sun Valley, and Brundage Mountain, located northwest of the town, is owned by early McCall pioneers, making the town an ideal location for snow lovers who want to avoid the glam and glitz of overrun resorts. If you're not a snow bunny, don't worry. There are plenty of summer activities as well, including mountain biking, white water rafting, and kayaking and canoeing on the lake.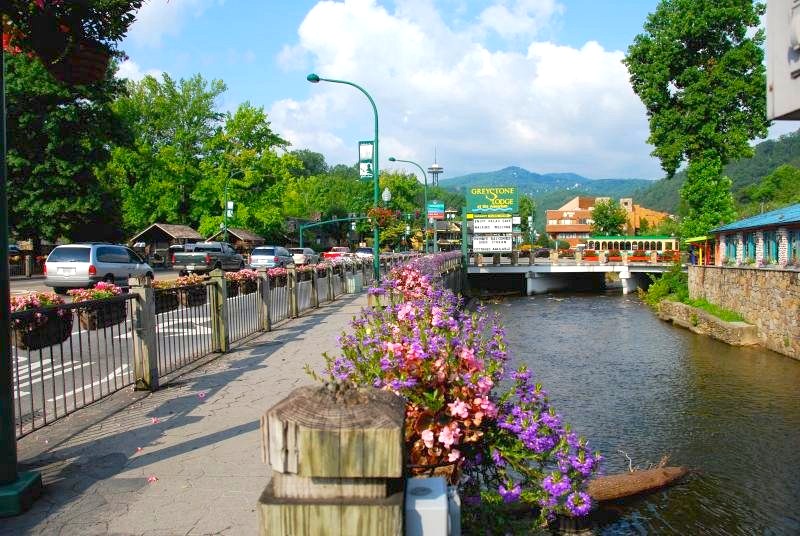 Gatlinburg's location on the border of the Great Smoky Mountains National Park has turned it into a popular resort town. Not only is the town home to Ober Gatlinburg, the only ski resort in Tennessee, but there is also the Hollywood Stars Car Museum and the Salt and Pepper Shaker Museum. Plus, Dollywood is located in nearby Pigeon Forge. Some of the key attractions of the Great Smoky Mountains include skiing, white-water rafting, fishing, zip-lining, horseback riding, and hiking the 600 miles of trails. Downtown there are wineries, a brewery, and a local moonshine distillery for those looking to unwind.
A Kid-Friendly Hotel Pick:
5. Truckee, California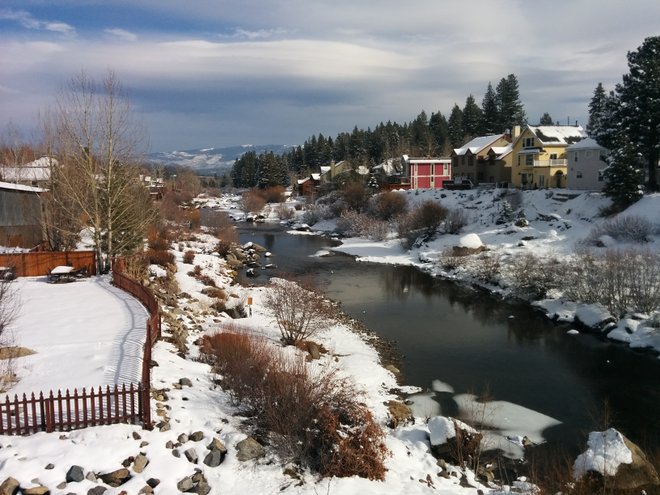 Looking to visit Lake Tahoe without the crowds and tourists traps that normally come along with it? Then look no further than Truckee, which is situated northwest of the lake on the Truckee River, the only output of Lake Tahoe. Truckee may be most famous for as the location where members of the infamous Donner-Reed party are said to have resorted to cannibalism of their deceased members in order to survive. Aside from that fascinating (albeit gruesome) history, Truckee has plenty of outdoor activities to enjoy. During the summer and fall, there's rafting, cruising, hiking, and golfing, while in the winter, there's tubing, sledding, ice skating, and snowmobiling. The historic downtown has plenty of world-class cuisine for foodies to enjoy, located far enough away from the crowds that flock to the busier Lake Tahoe locales.
If you related to Will Smith's character in "Wild Wild West," we've got the vacation destination for you. Though the land on which Deadwood stands was originally granted to the American Indians, Colonel George Armstrong Custer's announcement of the discovery of gold led to the establishment of the new and lawless town of Deadwood. Today, though modern gaming halls have been erected, visitors can still get a feel for the Old West town that was once overrun with gamblers and gunslingers in the 19th century. Its location in the middle of the Black Hills provides easy access to activities such as mountain biking, ATVing, hiking, rock climbing, and fly fishing.
A Party Hotel Pick:
Surrounded by the Sangre de Cristo Mountains, Taos is an outdoor haven with an enthralling history. For those interested in culture, the Taos Pueblo, where around 150 people live year-round, is considered one of the oldest continuously inhabited towns in the U.S., and it was designated a UNESCO World Heritage Site in 1992. Every year the Fiesta de Taos celebrates the two patron saints of the town with music and dance. For those interested outdoorsy activities, there are a plethora of lakes and rivers that offer rafting, fishing, kayaking, and paddleboarding. Head to the nearby mountains for hiking, biking, rock climbing, and llama treks!
A Luxury Hotel Pick:
NOW WATCH: 7 Romantic Cliffside Hotels in Europe
https://www.youtube.com/watch?v=DPQJwZhOD1k
You'll Also Like:
All products are independently selected by our writers and editors. If you buy something through our links, Oyster may earn an affiliate commission.