Looking for a quaint and quiet alternative to England's swinging cities? Forego the crowds and head out to one of these charming small towns instead. After all, while big cities get the most love and attention, small towns offer the opportunity to stumble upon often-overlooked treasures, experience the destination's history in a different way, and of course, post pictures to Instagram that everyone hasn't already seen.
1. Farnham
About a one-hour train ride from London, this adorable little town is characterized by beautiful old Georgian houses, a posh town center, and lots of green space. Popular attractions include the Farnham Castle, the (allegedly haunted) ruins of the Cistercian Waverley Abbey, and Farnham Maltings, an arts center that features regular theatrical and music performances along with a monthly craft fair. Be sure to check out the boutiques in the quaint Lion and Lamb Yard, a pedestrianized shopping plaza, or stop for a beer at the historic Mercure Farnham Bush Hotel right in town. And don't leave the area without visiting Birdworld, the largest bird park in the U.K., with hundreds of avian species on display across 26 acres.
Bourton-on-the-Water is arguably the most attractive town in the Cotswolds (which is saying a lot given that many consider the region to be England's most beautiful area). Though it's technically a village, due to its historic lack of a market, Bourton-on the-Water is large enough to be a town, with just over 3,000 residents as well as a steady stream of tourists who come here to meander down the charming High Street or explore the historic model village, which dates back to the 1930s. It's also the end point of the Heart of England Way, a 100-mile-long midland footpath trek that links the Cotswolds with Staffordshire.
Bourton-on the-Water Hotel Pick:
3. Glastonbury
While most people associate Glastonbury with its enormous namesake music festival, which takes place on a huge field outside of town, this charming little town offers much more than its annual festivities. It's heavily associated with the myth of King Arthur, and today, it's among the most New-Agey places in England. This means the high street is filled with shops selling witchcraft supplies, crystals and other stones, and occult-related books, along with plenty of restaurants offering healthy vegan and/or organic fare. The town also has a number of spectacular sites, such as the ruins of Glastonbury Abbey, dating back to the 15th century, plus the Chalice Well, which has been in use for at least a couple of millennia. The town's most iconic site, however, is Glastonbury Tor, a large hill topped with a tower that is believed to have once been a sacred site for worship or ritual.
4. Polperro
One of the most scenic spots in the gorgeous coastal region of Cornwall, picturesque Polperro has long attracted tourists with its lovely harbor and beautiful old buildings. It's a pedestrianized town, which means visitors have to park in a communal lot and walk or horse-and-buggy it in. If you happen to visit on the third Saturday in June, there's a lovely festival with all sorts of entertainment options for kids and adults.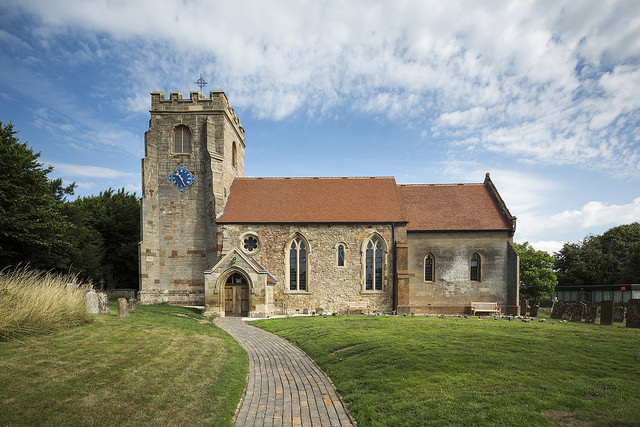 Although Bath is by far England's most popular Regency-style spa town, Leamington Spa — not far from Shakespeare's hometown of Stratford-upon-Avon, is a gorgeous little alternative with lots to see, do, and buy. Popular attractions include Jephson Gardens, a lovely Victorian park complete with a gorgeous glasshouse full of tropical plants and flowers, all of which are grown without the use of pesticides or herbicides. Don't miss the nearby Royal Pump Rooms, which was once the town's spa complex, but is now home to the library along with the Leamington Spa Art Gallery & Museum.
Leamington Spa Hotel Pick:
You'll Also Like: