Ah, Italy! The whole country is a fabulous melange of world-class food, wine, art, and architecture, but no other region embodies what Italy is all about better than Tuscany. Whether you prefer strolling the vineyards of Chianti, lounging on Elba's beaches, or admiring Botticelli's works at the Uffizi in Florence, Tuscany has something for everyone. Step off the beaten path to visit some of these charming Tuscan towns, many of which make great day trips outside of Florence's city center.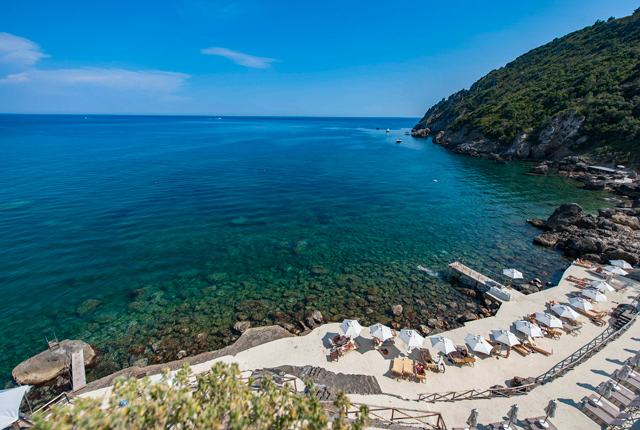 The 13th-century resort town of Porto Ercole is one of the region's little-known secrets. Most visitors to Tuscany stick to Florence or the Chianti region or even Lucca, but Porto Ercole's wild-and-rugged coastline is not to be missed. While in town, be sure to enjoy some of the fresh catches of the day. (Just one-and-a-half hours from Rome, Porto Ercole makes a great day trip!)
A Luxury Hotel Pick:
San Gimignano gets a lot of press, but if you want to see the best hilltop town in Tuscany, visit Volterra. The beautifully preserved town served as a trading center for the Etruscans more than 2,000 years ago. Now, you can still see the town's giant Etruscan gate, constructed in the 4th century B.C. and the oldest of its kind still standing today. Adding to the town's romantic appeal, the second book of the popular "Twilight"series, "New Moon," was set in Volterra.
A Boutique Hotel Pick: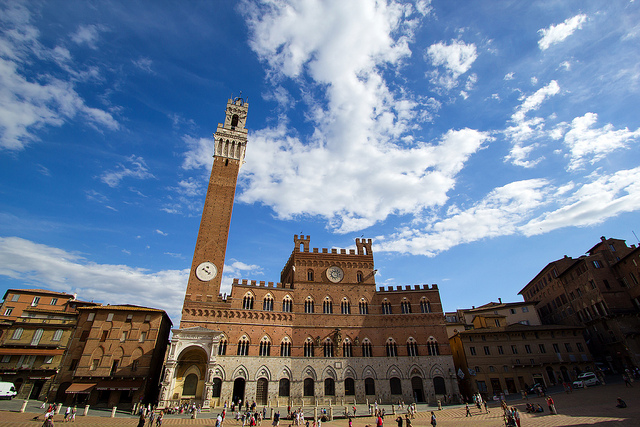 Siena's inclusion on this list shouldn't be surprising. While it may not be underrated, it is a charming, medieval masterpiece that belongs on every Tuscan itinerary. The city has one of the best squares in all of Italy, and its wonderful duomo is filled with statues by statues by Michelangelo and Bernini. Home to the world-famous Il Palio horse race, held twice a year, Siena is also a UNESCO World Heritage site.
A Luxury Hotel Pick:
The film "Under the Tuscan Sun"put small towns like Cortona on the map. The city is small, but it's home to a vibrant arts community, a wonderful diocesan museum, and the enchanting Sanctuary of Santa Margherita, a 13th-century church perched atop a hill. Located just 70 miles outside of Florence, Cortona is an excellent day trip.
A Historic Hotel Pick: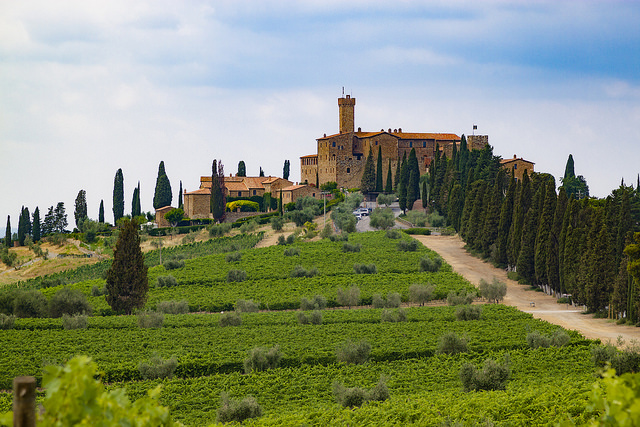 Wine is everywhere in Tuscany, but Montalcino lays claim to Brunello di Montalcino, one of Italy's best (and most expensive) red wines. The medieval hilltop town is surrounded by bucolic vineyards and home to a remarkable number of "enotecas," making it easy to sample the grapes for yourself. Don't miss Enotecca la Fortezza in particular, a 14th-century fortress with a wine bar.
A Luxury Hotel Pick:
Fit the part on your Italian escapade with a beautiful and sultry sustainable dress from Reformation.
You'll Also Like: