The act of packing can trigger a wild, limbs-flailing scramble to stuff your suitcase with essentials. Even Oyster editors have been known to throw random and puzzling items in their bags the night before a flight. (Luggage bungee, anyone?) Thankfully, we've also spent enough time on the road to accumulate a list of tried-and-true items that make both packing and traveling much easier. These are the things we pack first because we know they're worth their weight in carry-on space. Check out our six recommendations below.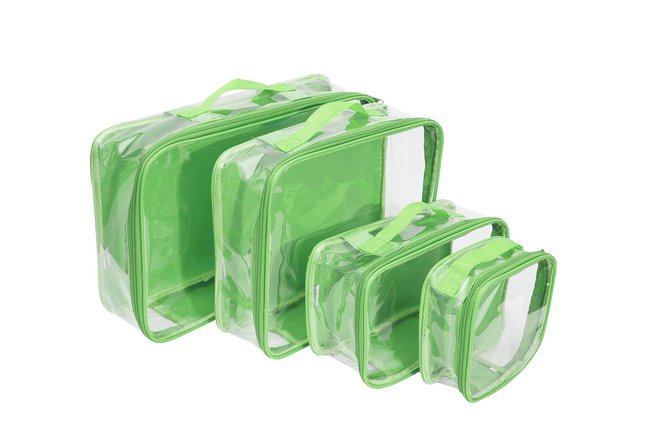 "I'm an obsessively organized packer, to the point of compulsion. I want everything in my suitcase to be neat, arranged, and easy to find when I arrive at my destination. These packing cubes are my secret weapon. They come in four sizes, so I can separate sweaters from socks, and fit a week's worth of clothing and toiletries into a carry-on bag. I just put my shoes on the bottom of the suitcase, arrange the cubes filled with rolled clothing around them, add a mesh bag for dirty clothes on the return trip, and voila — packing anxiety is banished. And I have to say, I have impressed more than one TSA agent at security during a surprise bag inspection." — Megan Wood, Editor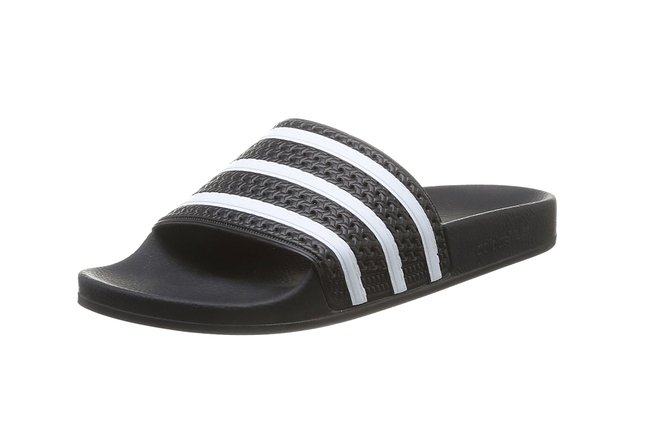 "My in-flight necessities range from sound-blocking headphones and Sour Patch Kids to relatively heavy prescription sedatives, but I've come to understand the value of certain little luxuries as well. I'm down with my Adidas Sliders because they allow you to enjoy that only-in-an-airplane feeling of being footwear-free, while also providing an easy solution for navigating the bathrooms onboard. I learned my lesson the hard way on a long-haul flight last year, when — standing there in my socks — I discovered that my fellow passengers had chosen to decorate the bathroom in paper products and what I hoped was water. In any case, to all the men out there: Get a pair of these, or any sort of footwear that's easy to slide on and off. (They'll come in handy at the security gate, too.)" — Kyle Valenta, Senior Editor
"Tatcha's Luminous Dewy Skin Mist is as essential to my travel belongings as my ID and boarding pass. When my face feels like it has been sucked dry by the zero-moisture-content cabin air, this stuff gives me life. Camellia oil and squalene provide instant hydration; licorice root extract brightens and acts as an anti-inflammatory; and red algae helps my skin retain all that moisture. Plus, the super-fine mist feels all kinds of good. And my Dewy Skin Mist devotion isn't limited to travel days. I keep one in my purse, on my office desk, and in my fridge at home. I consider it more of a favorite life product." — Anne Olivia Bauso, Editor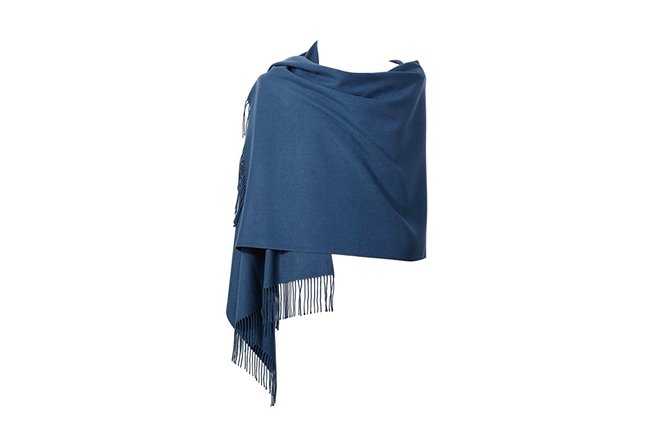 "The first thing I do once I take my seat on a plane is reach up and make sure my overhead vent is closed. But since I run cold, that's still typically not enough to keep me warm when the airplane starts pumping out that frigid air. Economy airplane seats generally lack blankets, so I always pack a big scarf that can double as a blanket. My favorite pashmina is almost as tall as me, so I can stay cozy from head to toe until I land." — Lara Grant, Editor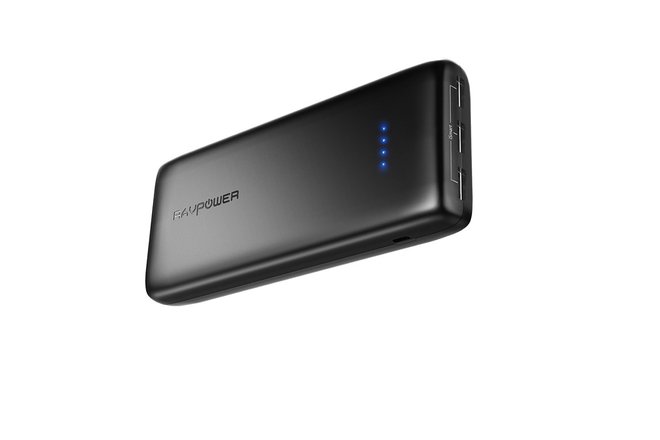 "When traveling, it's important to expect the unexpected. This can come in the form of food poisoning after taste-testing some adventurous street food or lost luggage that leaves you without the basics. It pays to be prepared, so you can handle anything that's thrown your way. That's why I never leave home without my RAVPower portable charger. This accessory comes in handy during all those moments when my smartphone battery icon begins to veer into red territory — while sightseeing, hiking, getting on a plane without individual charging ports, or [insert any on-the-go activity]. And don't let its lightweight physique fool you — not only can it charge up to three devices at once, it also has enough power to juice up a depleted iPhone four or five times. All of which is to say you'll have many more hours to text, call, and of course, 'gram to make everyone at home jealous." — Alisha Prakash, Editor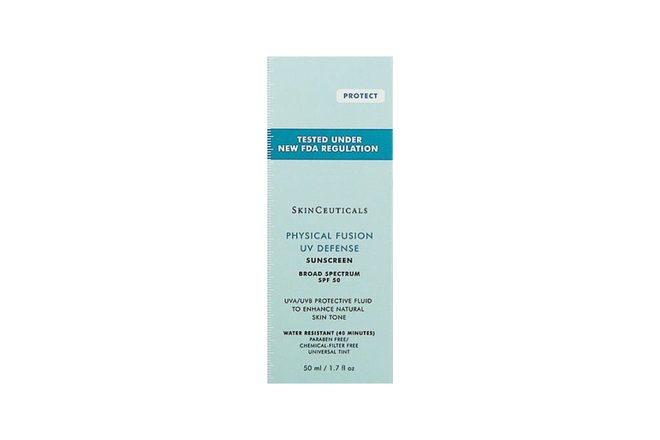 "Sunscreen is my ride-or-die item, with good reason. Sunburns and sun damage are a major bummer (to say nothing of skin cancer), so it's important to protect yourself. Of course, you should apply sunscreen when you're building sandcastles on your next beachy getaway, but you should also apply it when you're sightseeing down cobblestone streets, sitting at a sunny sidewalk cafe, or going out on any day that ends in a Y. Another thing frequent flyers should keep in mind: It's critical to layer on some coverage when you're up in the air, too — UV rays above the clouds are even more harmful. Given that I'm slapping this stuff on all the time, I've made it my mission to avoid gloppy, sticky drugstore sunscreen. Instead, I spend a bit more money to get this light, zinc-based lotion that protects my skin while leaving it room to breathe." — Maria Teresa Hart, Senior Editor
You'll Also Like:
Oyster.com is a participant in the Amazon Services LLC Associates Program, an affiliate advertising program designed to provide a means for sites to earn advertising fees by advertising and linking to Amazon.com. Oyster also participates in the SkimLinks and SkimWords affiliate programs.
All products are independently selected by our writers and editors. If you buy something through our links, Oyster may earn an affiliate commission.